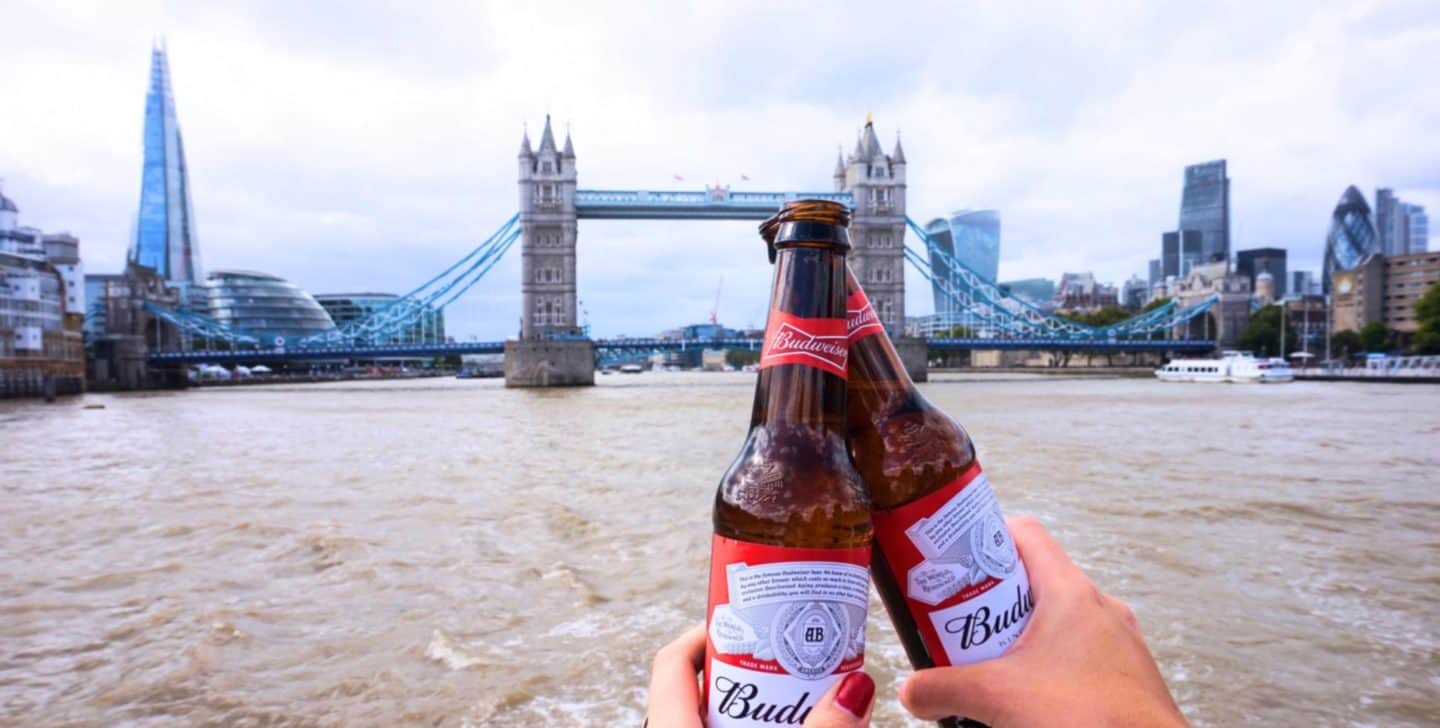 I've been properly 'Instagramming' now since the end of 2014 (and when I say properly I mean that around this time I stopped posting a mass of selfies and using the main Instagram filters and instead focused on travel photos and editing my photos myself) and since then I've started following so many travel accounts that inspire me on a daily basis.
I love it when I find an account with incredible photos of places I could only dream of going with beautifully taken and edited photos but I also love it when I come across accounts of real people!
I like following people and accounts that i can really relate to, people who work full time and fit their travels in-between, people who tell a story of their life using Instagram a long with the ups and downs of travel and life, people who work overseas in a job I could never get but can now follow along and partly experience, and over the course of the last year or so I've found that there's a few people and accounts where I've started to feel like i know them yet i only know them from reading their blog and seeing photos on Instagram, Twitter, Snapchat etc and i felt like it would be nice to actually meet up with these people with whom i have so much in common with and am generally interested in their lives.
In the early stages of the internet we were constantly warned about 'Stranger Danger' and not meeting up with people who you talk to online, however fast forward 10 years and there's now a mass of app's created solely for people to talk online and then to meet offline and it's totally acceptable. I've never been interested in using the internet to go on dates (urgh to Tinder) so why not use it to make some friends instead?
The first person I met up with was Amy from A Nomadic Existence in November 2015, Amy arrived in Hoi An, Vietnam the day I was leaving so she rushed from the airport to meet me where we grabbed a coffee and a yummy pastry! Amy is from Australia and at this point had been on the road travelling full time for just a short time. We chatted places we were going, places we had been, the up and down sides to travel and had a great time. I love following her and her partners journey on their trip via Instagram, Snapchat, Facebook and their blog. They take the most amazing photos and share the reality of their trips which I really like and I feel so much more connected now I have actually met her in real life!
After Asia, I moved to London in February 2016 and I knew that this would be a great chance to meet people who I have been following who live in London and people especially, who really love living here and are always making the most of this  amazing city (these are my kinda people!)
First up i met with Brenna from This Battered Suitcase, I remember reading Brenna's blog posts on South East Asia at the start of 2014 before my first big South East Asia trip when i didn't even know travel blogging was a thing! She has been living in London for a few years now and I love seeing her photos. Brenna work's full time alongside blogging (and writing a book!) and it was great to talk to someone who travels so much and goes away usually at least once a month yet manages to hold down a full time job because she enjoys it. She has so many stories and is a very busy lady and although I've always loved following her trips and London explorations i now feel more connected and inspired by what she's is doing.
Sara from Big World Small Me is someone who I have also been following for ages! She's from New Zealand but has been in London for 4 years. She's a teacher so travels a lot on the school holidays and has seen soo much of Europe and what I love most is that she really embraces living in London, she's always out seeing different parts of the city, going out for drinks and brunch, so of course when we met it had to be for brunch and she is one of the people who made me really excited about moving to London by showing me through her Social media just how much there is to do here!
Sara has just left the UK to start a year world trip to Africa, Asia, back to New Zealand and then onto South America so I cannot wait to follow along and catch up with her when she's back. Make sure you're following too!!
After saying we had to meet up many many times online I finally did meet Sam from Yoko Meshi. I remember seeing that Sam was in Vietnam last year and I was due to go there really soon so I loved getting excited by following her trip on Instagram. We met for brunch (do you see a pattern occurring??) over the May bank holiday, she had just been to Copenhagen and I was going soon so I was keen to hear about it. It was really good to talk about our trips, how to fit travel in between work, bloggers and vloggers that we both like and how we hate how bloggers who moan about the 'downside' to full time blogging (umm don't do it then!).
Next I met Olivia from Liv on a Shoestring, I met her in  May and since then we've stayed in touch and met up quite a few times. Although we had been following each other on Instagram and Twitter we decided to meet after both joining a conversation on how we wanted to get a rainbow bagel from Brick Lane, this was the perfect activity for 2 Instagram addicts, we walked around East London talking non stop, Liv has been living in London for a few years and has done so many trips to Europe in that time. She's just been given another 3 year visa so I'm sure we'll have some trips together in the future!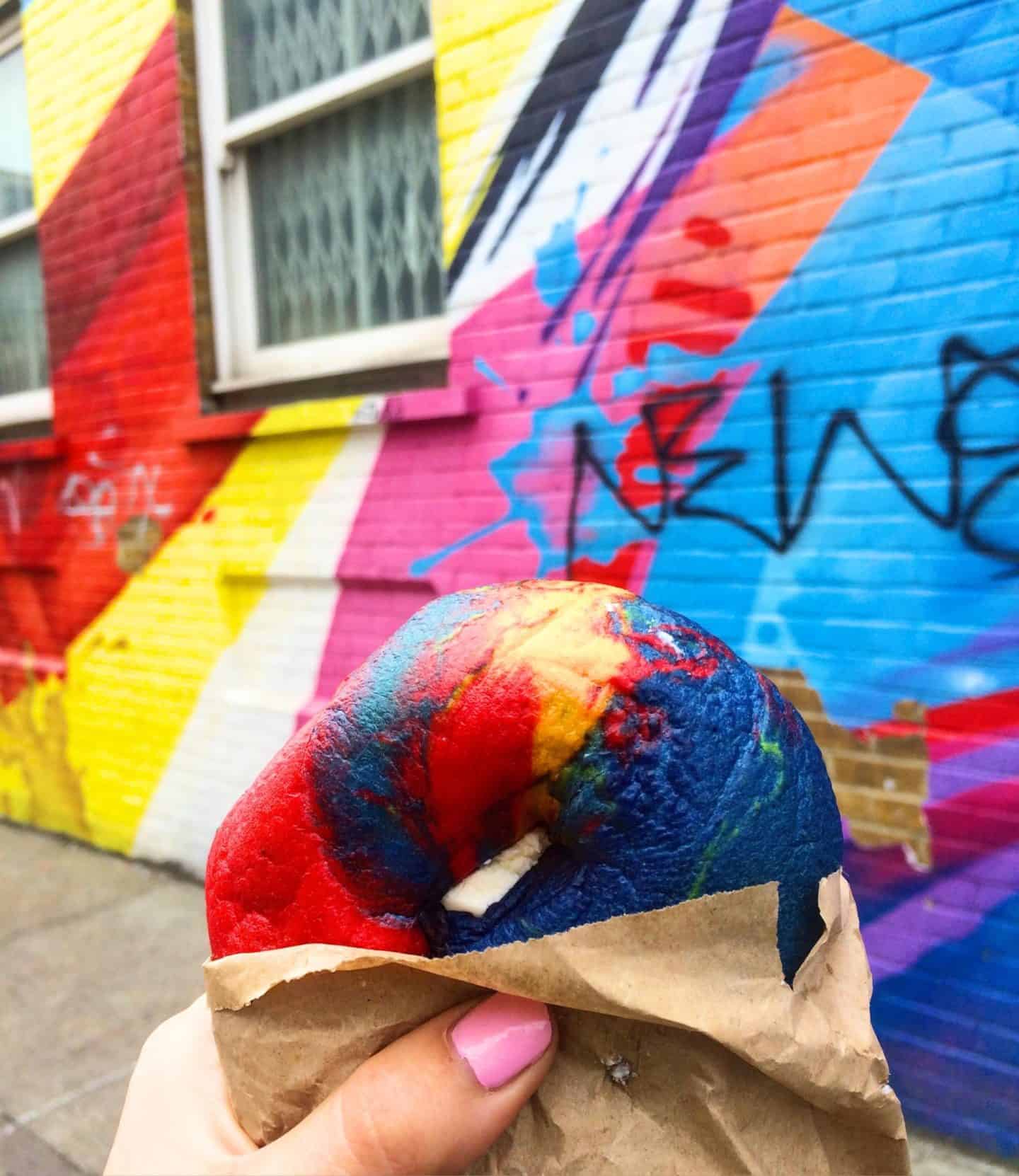 Finally and most recently I was invited to the We Are Travel Girls launch party! A small number of us were invited to celebrate the success of this great blog and community which inspires girls to travel and share their travel stories and photos.
Before going I looked on the invite list and was very excited to see a few accounts that I had been following for at least a year if not more, Caroline from The Belle Abroad and Marta from A Girl Who Travels in particular, so not only was it great to meet these girls in real life after following their lives on social media for so long it was great to meet so many other amazing girls, get their Instagram names and now follow them online too and helpfully meet up again with them in the future.
The conclusion of this rambling is… if you follow people on Social media who live in the same area as you or you're travelling through some of your followers home Country or City then why not reach out to them by sending a message and seeing if they want to meet up for a coffee or brunch or ice cream or perhaps do a meet up with a few of you as you never know what friendships may blossom from it, we're all following each other as we have a passion and interest in the same thing whether its travel or photography or food or fashion or just blogging in general.
The internet doesn't just need to be for meeting guys or girls for dates, it can be used to make friends too!