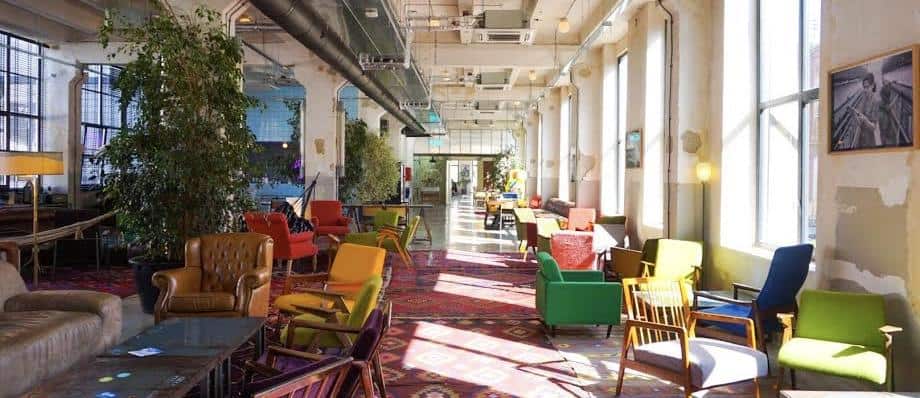 On my trip to Georgia I spent the first 2 nights at Fabrika Hostel and let me tell you that this is one of the most unique and cool hostels that I have ever stayed at!
First off, It used to be a soviet sewing factory (incredible hey!) and it has since been revived into a creative space for travellers and locals alike.
I arrived at the Fabrika very early in the morning after a flight from London to a friendly guy on reception who checked us in quickly. We promptly headed to our room to get a few hours of shut-eye before exploring the city and to get there we took the lift, which in most cases in life is quite a normal experience. We had a shock though when we got in it and realised that the walls were moving past us and this in fact was an original industrial lift!
We found our room and were welcomed into a twin room which was a perfect size with one of the comfiest hostel mattresses I have ever slept on! When we woke up we could really appreciate the room, it had an incredibly high ceiling, a huge window overlooking the courtyard and was decorated simply but effectively with some old black and white photos. The bathroom had been decorated to a very modern and impressive standard too and the shower was so good!
The impressiveness didn't stop here though, we went down stairs to have breakfast and I was very surprised and delighted at the buffet that was laid out! Hostel breakfasts are often very basic but this is on par with any hotel buffet and in fact maybe even better as the food was so fresh! There was an array of drinks, local Georgian flatbread, salads, pastries, plenty more bread, fruit, homemade yogurt (which I would highly recommend), jam's and so much more.
After breakfast I was eager to get out into the courtyard that we had seen from our window. The courtyard has some very random pieces in it from an old car, motorbike and an array of old TV's, on first glance the courtyard appears to be Fabrika's private courtyard but it's not and actually that makes it so much cooler. Below the hostel and opposite it are independent shops, bars and restaurants and the atmosphere of the courtyard changes throughout the day. In the morning it's pretty quiet but later on it's a social mecca with a great vibe.
Back inside and I was in love with the way the building has been decorated. The floor is full of rugs and missmatching chairs (there's even a hammock inside!) giving it so much colour and life, and the huge ceilings and windows fill the area with light. The paint is flaking off of some of the walls and I'm in no way an artist or do I know much about interior design but to me, this shabby chic, industrial design really gives it its unique-ness and creative-ness in a way I had never seen before!
Fabrika Hostel is in a great location too, initially it appears to be slightly away from the centre of Tbilisi where a lot of the main attractions are and although that is kind of true, it's still well within walking distance and it was actually great to see the local streets surrounding the hostel. Tbilisi is also a big, sprawling city so you'll never get accommodation that is close to everything anyway!
Nearby the hostel there is a really nice and pretty walking street nearby called Davit Aghmashenebeli Avenue which I would recommend visiting for some food and a drink, although the food in the hostel is really good too! I had the falafel burger and Dad had the pasta one night and they have a cool reasonably priced bar on site too.
Like any good hostel Fabrika run regular tours around the city and they can help you with private bookings to Kazbergi and other places in the Country which is super helpful!
Overall I loved my stay at Fabrika Hostel and I would highly recommend it. It's definitely not just a hostel either, it's has a very boutique hotel feel to it as well due to it having both dorm rooms and private rooms. There was also a range of people staying there (for example me and my 61 year old Dad who loved it too!)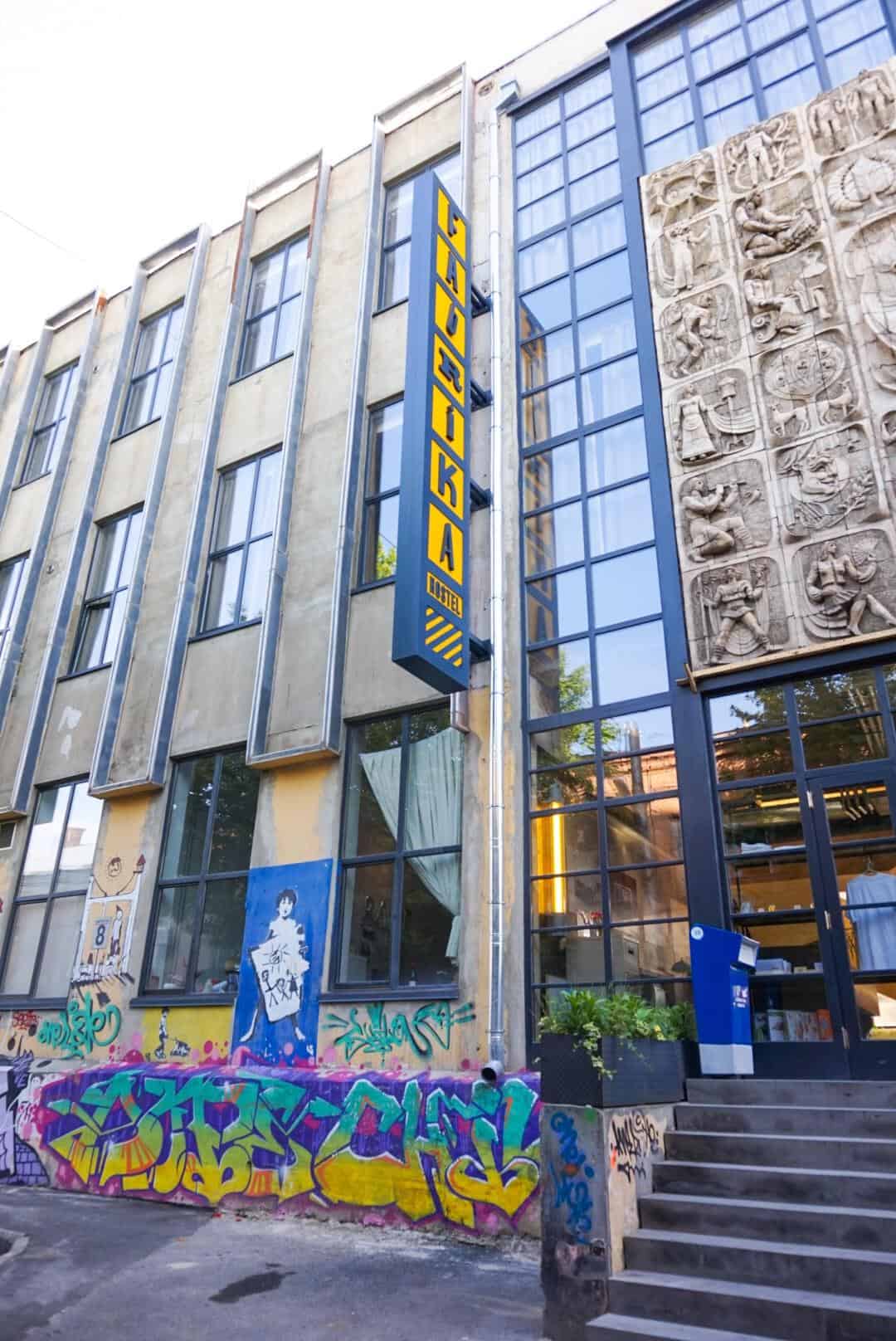 To SEE Fabrika Hostel a long with my first day in Tbilisi then have a look at my vlog by clicking here!
Thank you to Fabrika Hostel for inviting me to stay, as always all opinions, thoughts and ramblings are my own.
Want to book your stay there now?  Click here to book via HostelWorld and just type 'Fabrika' in along with your dates.*
*This is an affiliate link but at no extra cost to you.