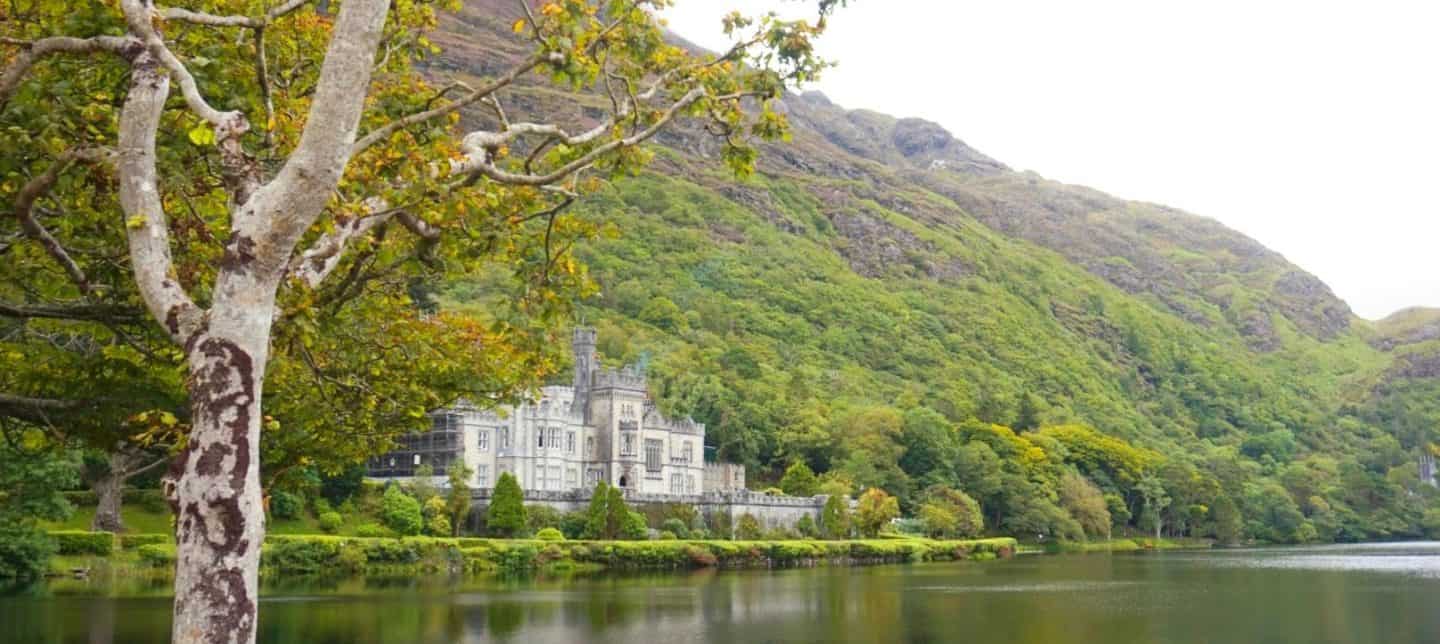 The West Coast of Ireland is  beautiful part of the Country. I spent 3 days in August driving up as much of the West Coast as I could and I couldn't believe the beauty of it. The scenery changes so dramatically between the South, Mid and North of the coast and a long the way there are lots of places to stop off at and visit.
Here are 10 places I would recommend you visit and incorporate into your Ireland trip!
1. Cliffs of Moher
No West Coast of Ireland trip would be complete without a trip to the iconic Cliffs of Moher. They are Ireland's most visited natural attraction and they're popular for a reason. This area of coastline is simply stunning and the visitor centre, although touristy, gives you the chance to get up close to the cliffs edge.
I would highly recommend going but if you are driving then go as late as possible in the day (4pm-7pm) as the morning is when the coach tours go so you will avoid these.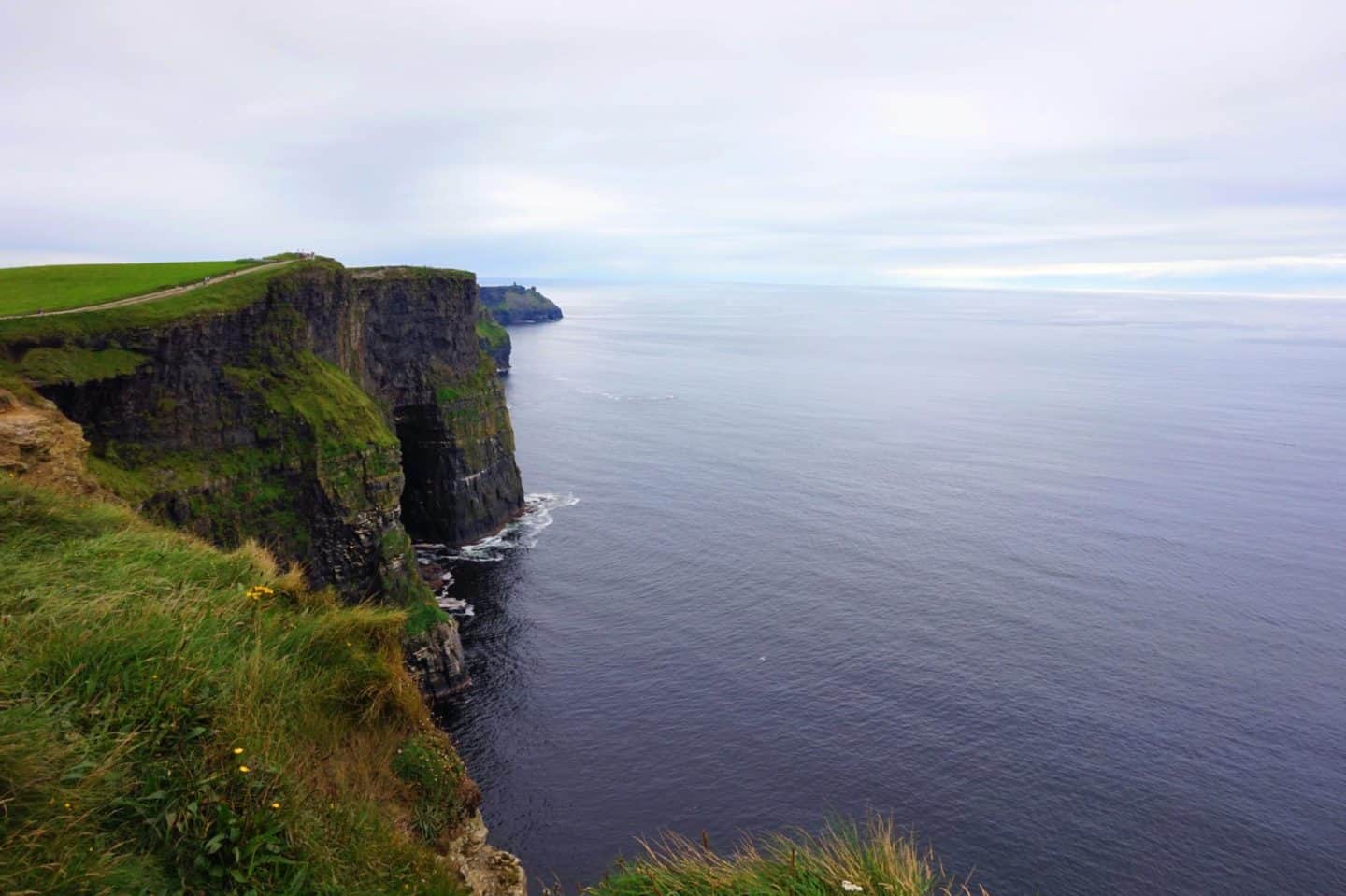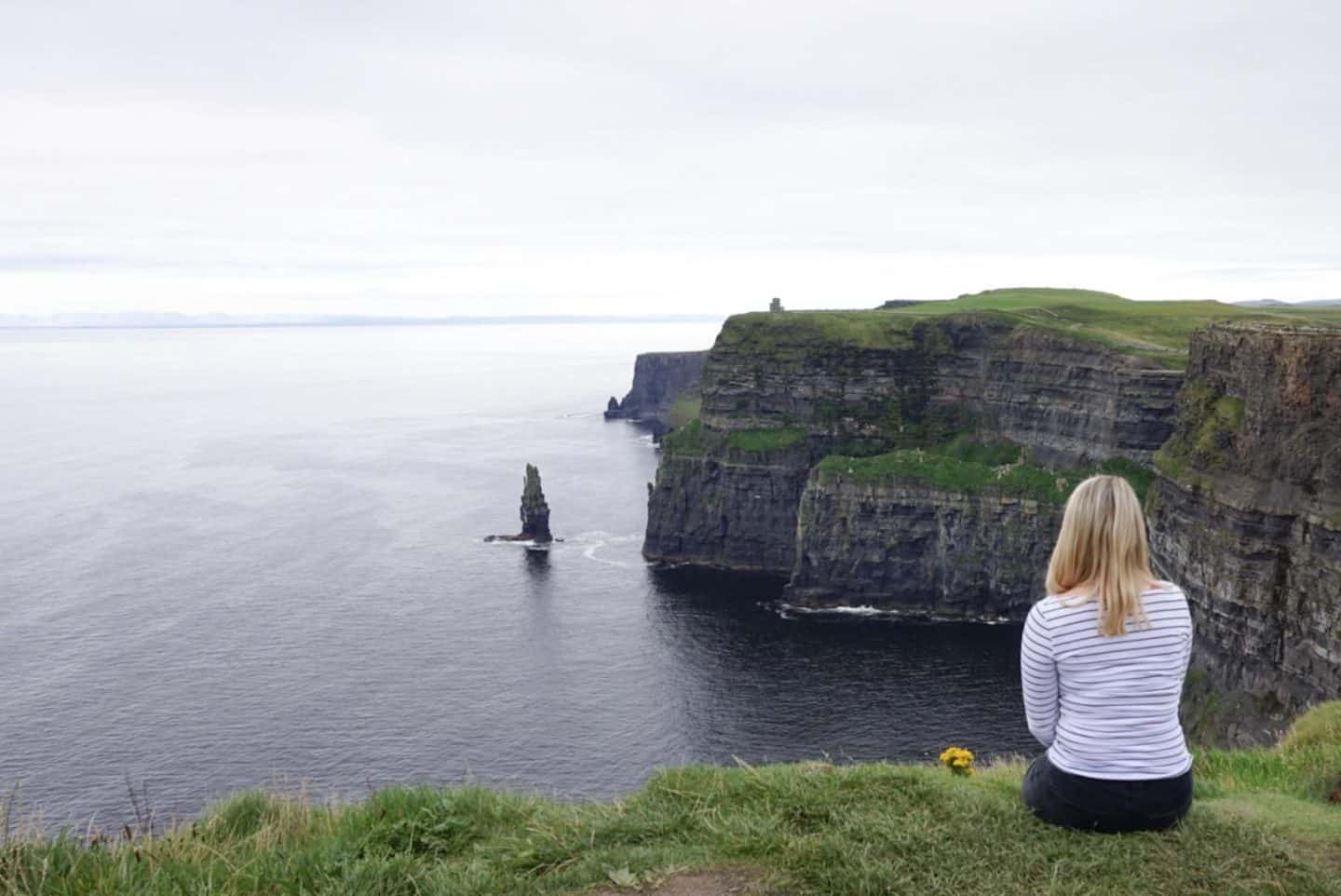 2. Galway
Galway is Ireland's most famous city after Dublin, however it's much smaller in size than Dublin so it's a lot easier to navigate and get a good feel for in a small amount of time. It's full of colourful buildings, plenty of pubs and is situated on the water. There are street performers day and night giving you a taste of traditional Irish music and generally, its just a good craic!
I stayed overnight in Galway and I'm really glad I got to see it in the evening and again in the daylight the next day. Last year I went on a girls trip to Dublin but if I was to recommend a city in Ireland to visit for a girls or guys trip then I'd actually say to go to Galway over Dublin!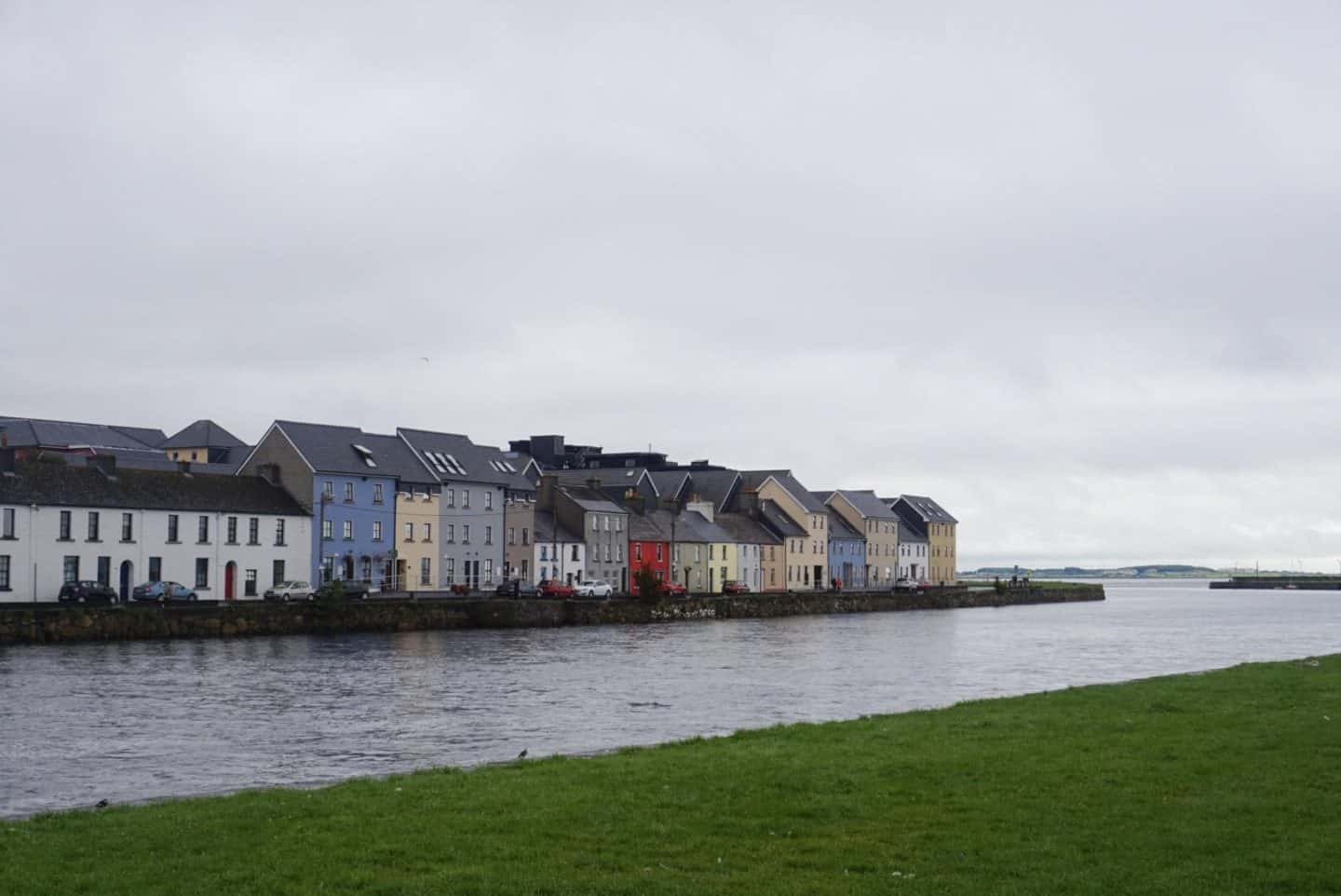 3. Limerick
Limerick is the third biggest city in Ireland however its a city that isn't centered around tourism like Galway is. I would suggest visiting Limerick for a few hours to visit the castle and have a walk along the River Shannon. To see more things to do in Limerick then have a look at my post – How to Spend a few hours in Limerick.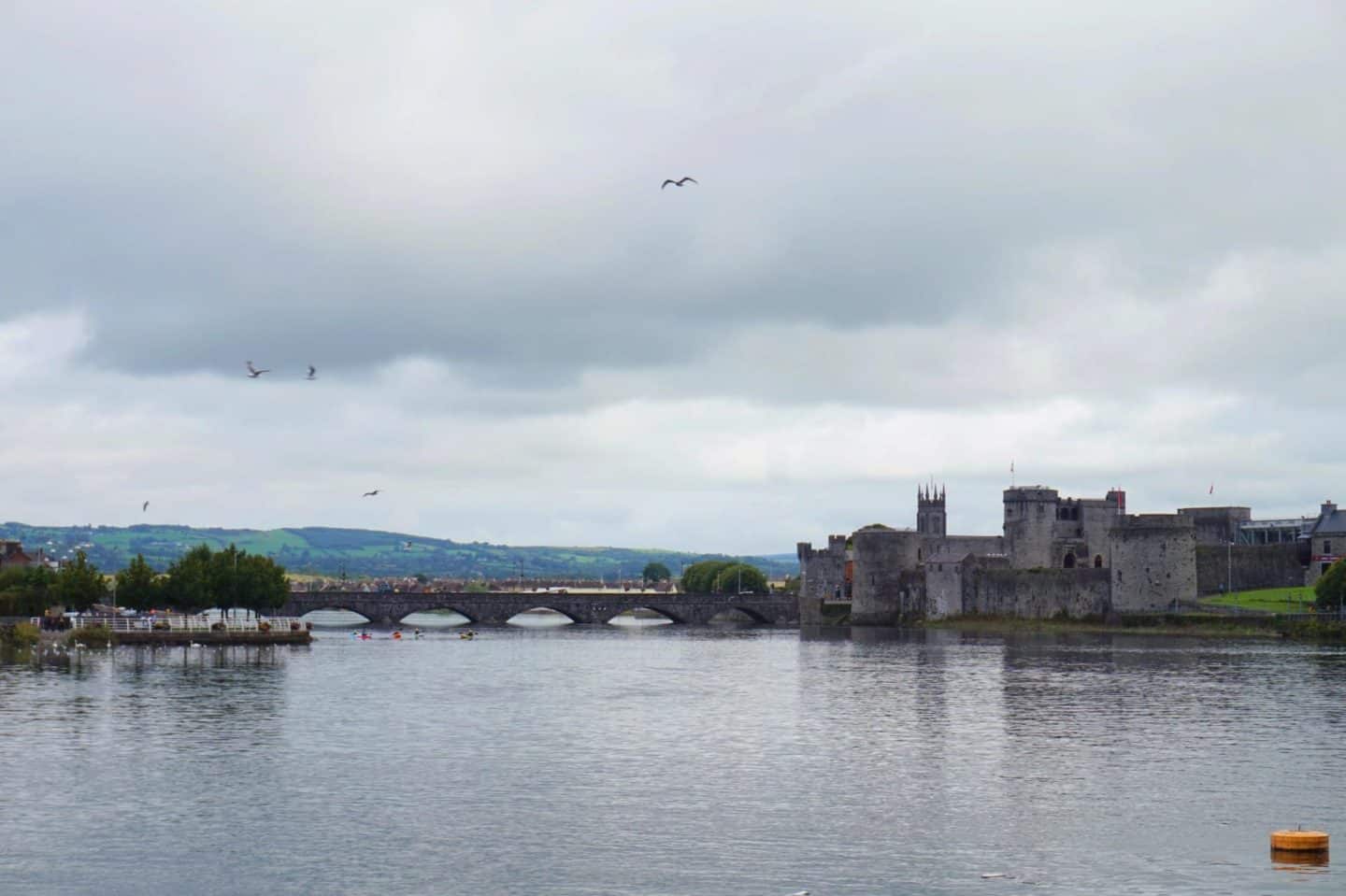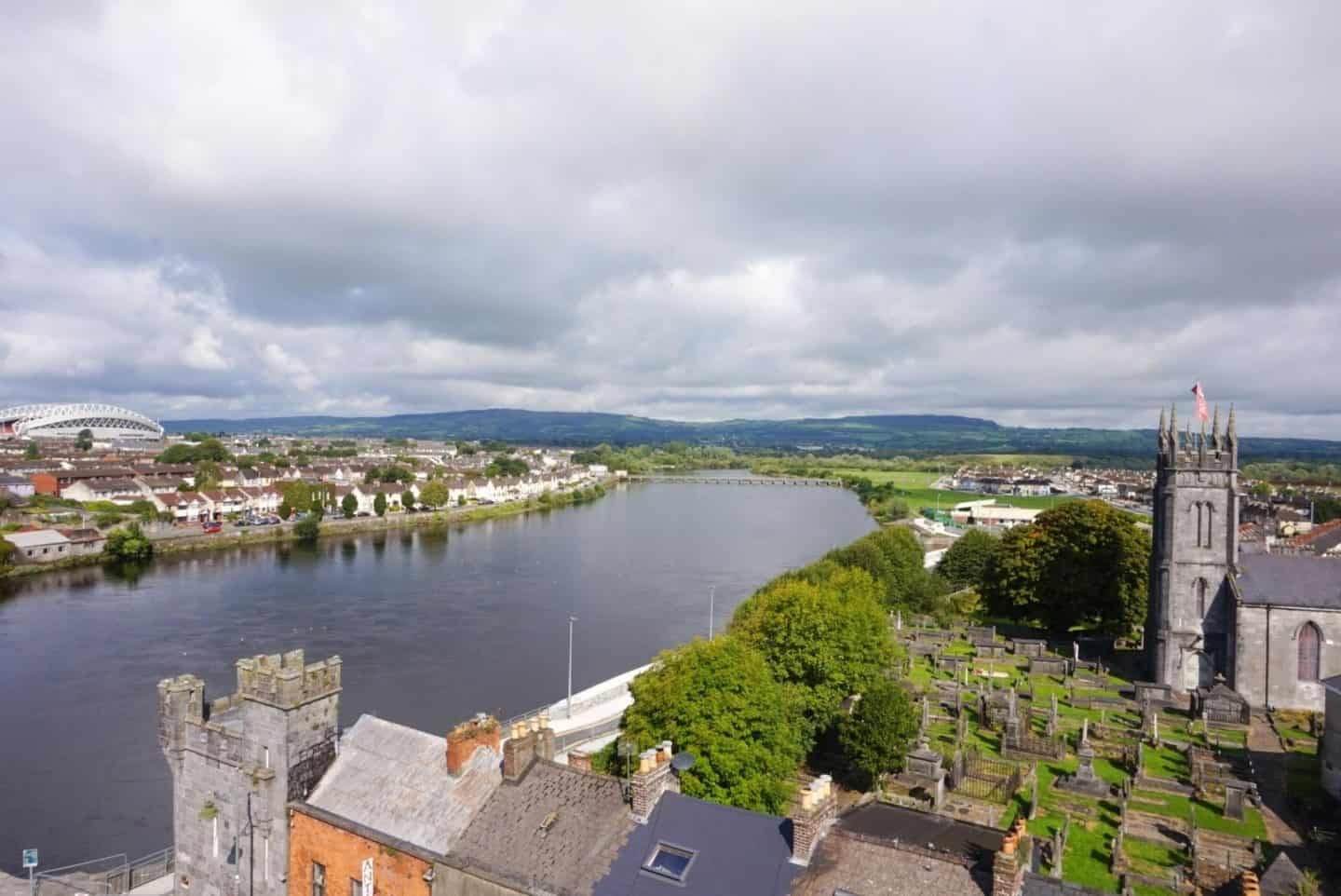 4. Killary Fjord
The Killary Fjord was a complete surprise to me! It's Irelands only Fjord which extends 10 miles from the Atlantic. I drove past and along the Fjord when driving from Kylemore Abbey to Westport and every turn and corner provided a completely different view of the fjord, it really was incredible. It's a mix of New Zealand and Norway on the West Coast of Ireland! Boat tours are available from Killary Harbour which would be brilliant if you can find the time! If not, just making sure you drive that road North will be enough.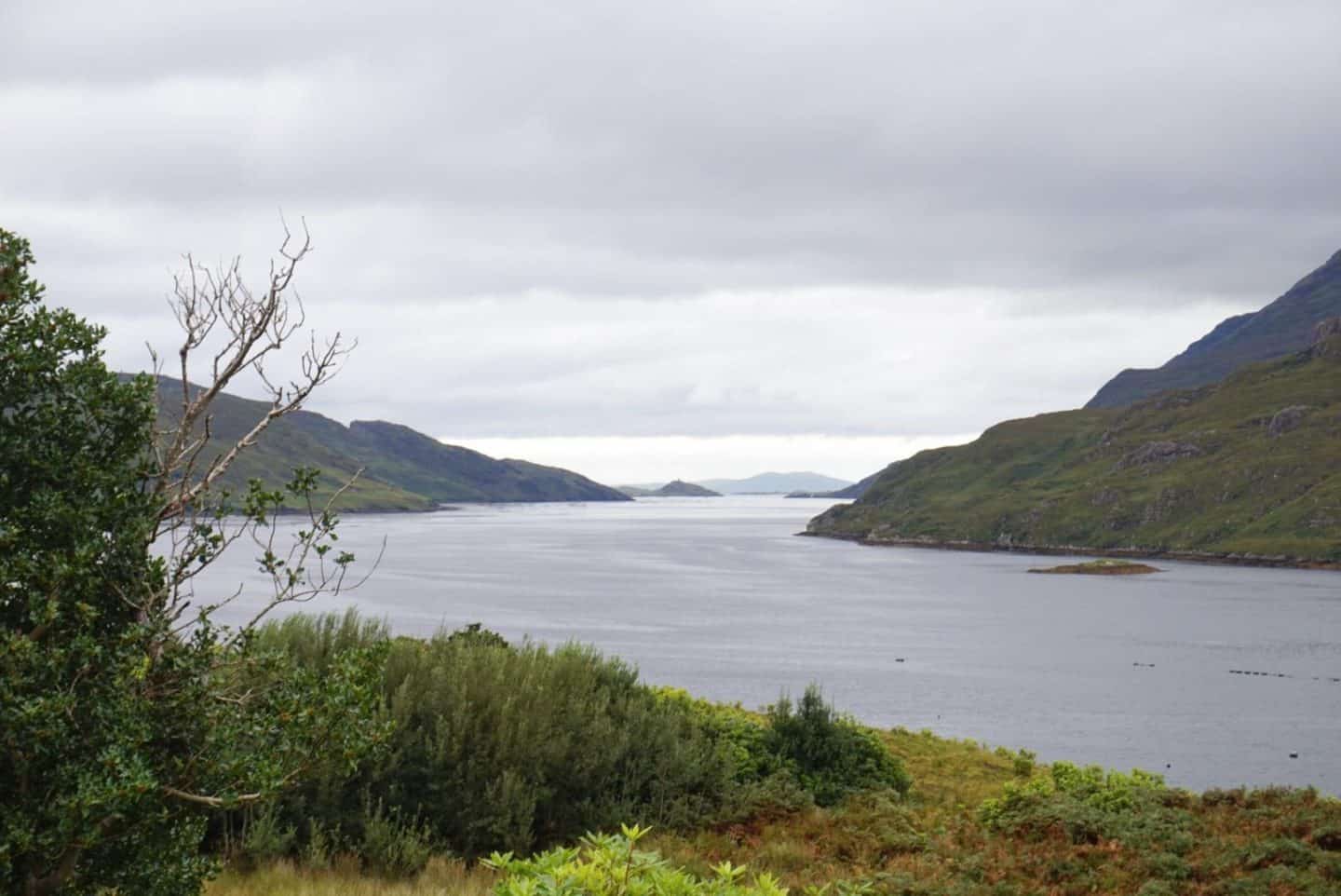 5. Achill Island
Another surprise for me on my visit was Achill Island. It's the largest Island off of mainland of Ireland, connected to the mainland via a bridge. It's a remote, rugged and unspoilt island and I felt like I was uncovering a gem as I drove towards and around the Island. I used Keel as my end point on my satnav and just before I reached the village I saw signs for the beach. The beach was so remote and quiet, it filled me with peace and calm so I would definitely recommend heading up there to see a completely different side of the West Coast.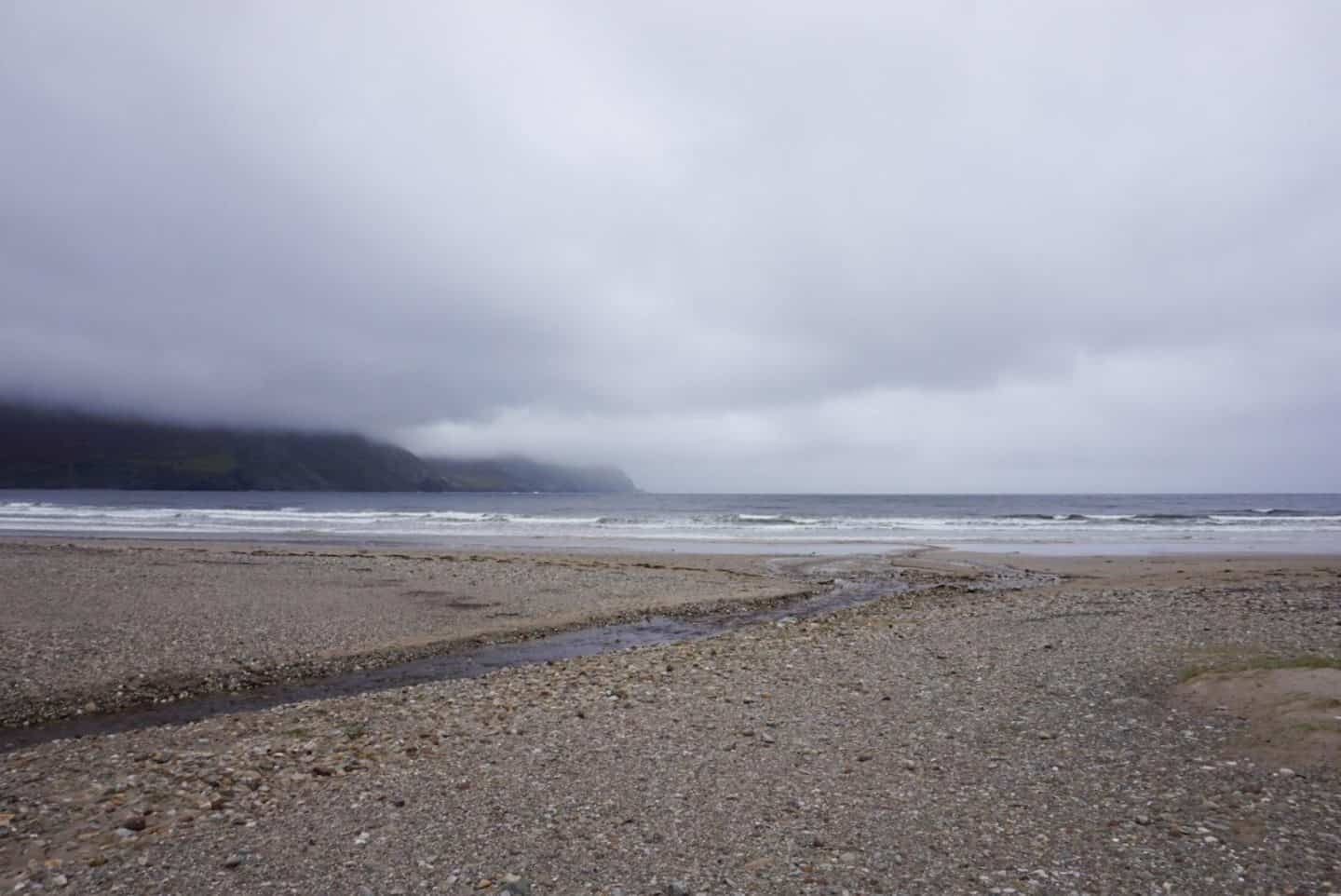 6. Connemara National Park
The Connemara National Park is a big area of land in West Ireland. The scenery here is very mountainous and rugged with lots of lakes. You can drive through it, taking in the beauty surrounding you, stopping when you feel like it to take pictures and have a walk, and you can go to the main visitor centre and walk a suggested walking route from there which is what I did.
There are 3 walks available ranging from 30 minutes to 90-120 minutes, I did the Lower Diamond Hill Walk which was 3km and took about 45 minutes, it wasn't particularly strenuous but it gave amazing views from a high part of the mountain overlooking the lakes and countryside.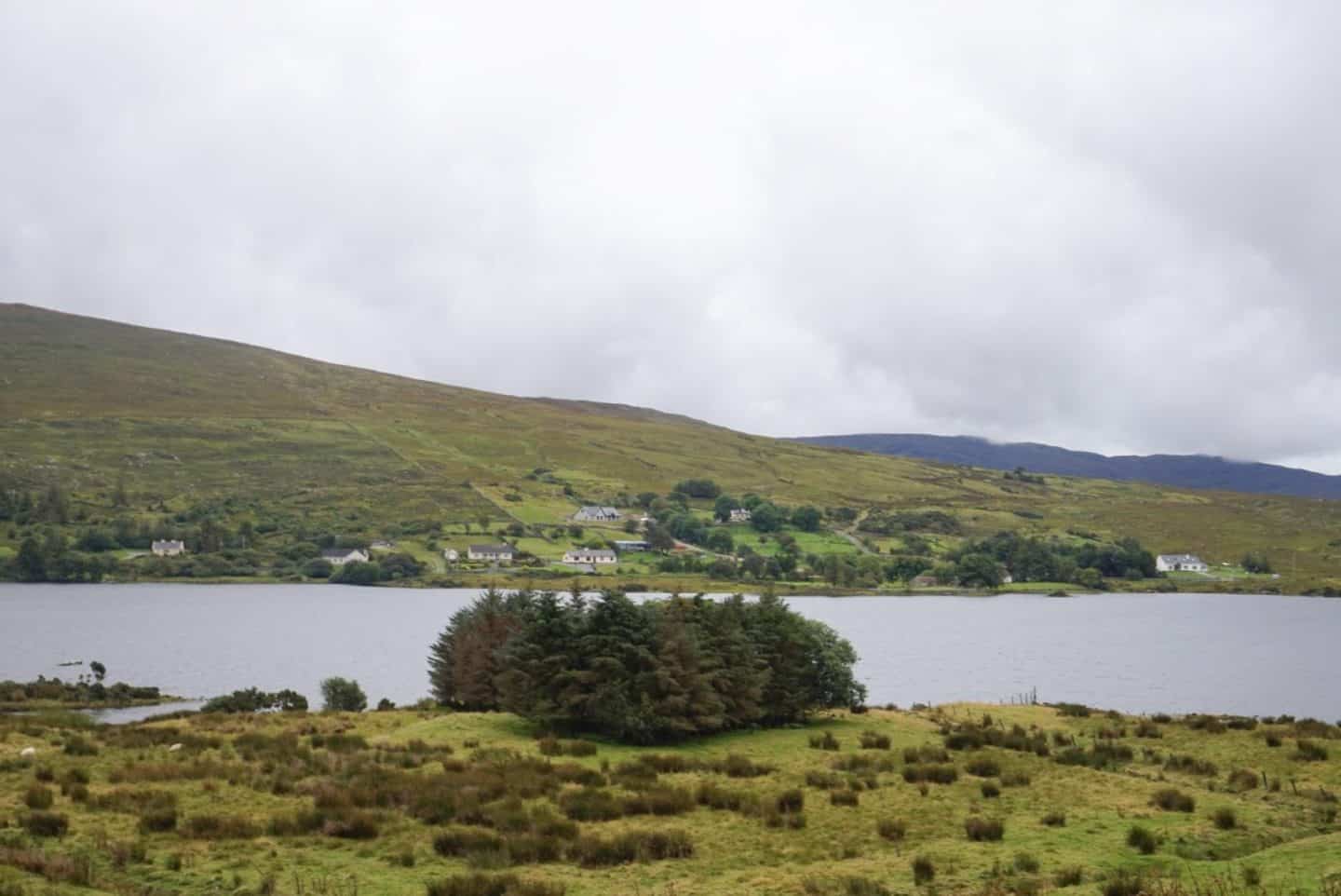 7. Kylemore Abbey
Kylemore Abbey is a 10-15 minute drive from the Connemara National Park visitor centre so if you visit one then you might as well visit both. Kylemore Abbey was built in the 1800's and it's had a lot of love, care and money put into it. It's been a hotel and a girls school and experienced a fire or two that could have ruined the castle but luckily didn't.
The Abbey is beautiful to view from the lake and up close. I would suggest buying a ticket so you can get closer to it and go inside to read more about its history. There is also a gorgeous walled garden a mile from the Abbey which is accessible via foot or a shuttle bus that runs every 10-15 minutes to take you between the two areas.
8. The Burren
I didn't get to visit The Burren due to time constraints but I wish I had visited. It's located close to the Cliffs of Moher and is famous for its limestone landscape. From the photos's I have seen it looks quite other worldly. It's also popular because you would think this landscape is barren with nothing growing it in but actually, come spring The Burren blossoms into a rock garden of wildflower!
9. Aran Islands
This is another part of the West Coast I didn't visit but would have loved to visit. Sat in Galway Bay mouth are 3 islands known as the Aran Islands. It's possible to visit the islands as a Day trip from Doolin or Galway and there are regular ferries running to take you and your car, there are also many coach tours or boat trips if you'd prefer to see the islands from the water. The islands are known for their ancient sites, beaches and Irish speaking locals. If I didn't have a car for my trip and had done the trip via public transport then I definitely would have gone on an organised day trip there from Galway.
10. Donegal
Donegal was a bit too far North for me to visit on this trip but if I had had the time then I definitely would have gone! It has recently topped National Geographic's Cool List for 2017 and for good reasons. Donegal appears to be the place that makes you feel like you're really 'off the beaten path' in Ireland, escaping the rest of the world with it's wild landscape, country roads and incredible coastline!
If you have any other places you would recommend visiting on the West Coast of Ireland let me know in the comments below or by tweeting me!
For more inspiration and information on the West Coast of Ireland check out my other 2 blog posts:
3 Day West Coast of Ireland Road Trip Itinerary!
How to spend a few hours in Limerick, Ireland.
SaveSave
SaveSaveSaveSave