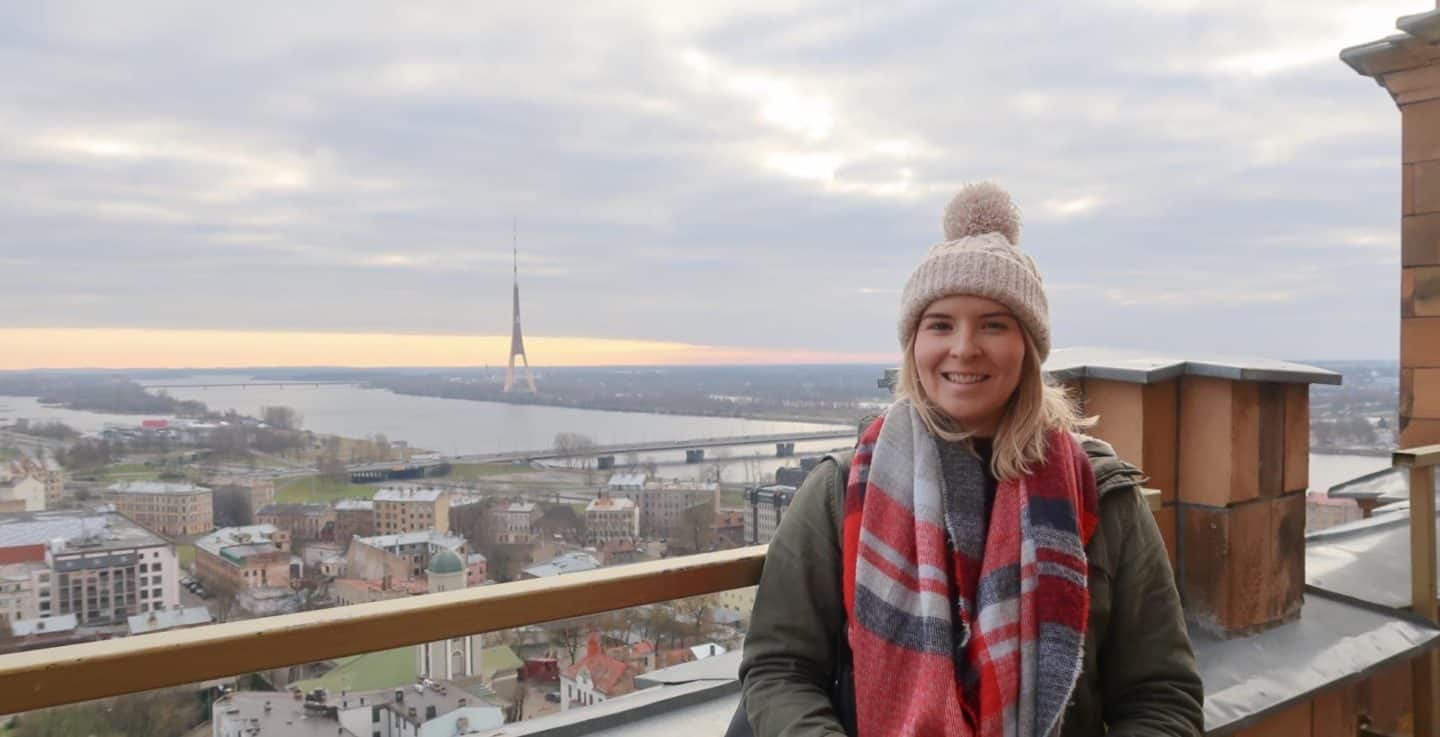 Packing for a Winter getaway can seem hard. Especially when you have hand luggage only as Winter jumpers, scarfs and boots take up so much more room than Summer dresses, sandals and shorts.
Firstly because you know what the weather is going to be like in Winter – cold!
Secondly, I feel you need less outfit choices because generally, in terms of photos anyway, no one sees what you are wearing under your coat or jumper, and wearing the same black jeans for 3 days straight doesn't seem as noticeable.
Plus there's no desire to wear anything different to go out for dinner in as it's so cold the idea of changing into a thinner top isn't that attractive!
Also, you'll wear one set of clothing on the plane as its likely it'll be cold where you are flying from too so thats one less set of bulky clothes to pack.
Whereas in Summer it's nice to have a day outfit plus an evening outfit. The weather can change too, hotter in the day and cooler at night, not to mention if it's really hot clothes get sweaty so you feel like you need more items.
I've also not been overly cold whilst on these trips which is a huge plus so my obsession with layers has worked!
With that being said I thought I would share with you what I have been packing for a European Winter City Break (2 or 3 nights) using hand luggage only along with some tips:
2 x Thick Jumpers – Travel in one and pack the other.
1 x Black Jeans – Travel in them and wear them throughout (and hope you don't get your dinner down them!).
2 x Scarfs – Travel in one, pack the other. (See my scarf tip below)
1 x Vest Top or T-shirt for under your Jumper – Travel in.
1 x Evening going out top that is warm – Pack.
1 x PJ's – Pack.
Underwear – Pack.
1-2 x Woolley Hat – Travel in one, pack the other.
1x Winter Coat – Travel in.
1 x Foldable Ultra Light Jacket to put under your main coat if its going to be extra cold! – Pack
(The above linked items are Marks & Spencer's items that I got from Amazon for a really good price!)
I took these shots whilst wearing my PJ's so this is everything I had clothes and shoes wise on my trip to Riga in December but obviously this didn't all go in my case.
This is what my case looked like:
Umbrella
Passport
Bank Card/Money
Book
Etc Etc
All of the basic toiletries, make up, hair brush etc etc!
Phone Charger
Headphones
SaveSave
SaveSave
SaveSave
SaveSave
SaveSave
SaveSave
SaveSave
SaveSave