This post may contain affiliate links. I will receive a small commission if you use these links.
---
I love Paris! I've been to Paris twice now, once in June and once in November. I've seen it in the sunshine in full bloom, I've seen it grey and rainy and I've seen it covered in golden leaves!
Paris is a city that is easy to go back to, it's so big that there are endless amounts of things to see, each neighbourhood is so different and it's impossible to see them all in just a weekend, a new restaurant/café becomes popular on Instagram every few months which lures you into another visit and it's a city that looks different with each season!
I have been recently speaking to The Paris Guy! Their ethos is fun and no-stress vacations for tours with knowledgeable guides and local advice!
I was keen to get onto their website, and was happy and mildly envious to see that at the moment they are offering 3 awesome tours in and around Paris, all to places that are on my Paris bucket list!
So I thought I would use this post to tell you a bit more about these Paris tours, and tell you a few more things I really want to do on my next trip to Paris. Hopefully, these will give you some ideas for what to do on your trip to Paris too, whether its your 1st, 2nd, 3rd or even 6th time to Paris!
Paris Bucket List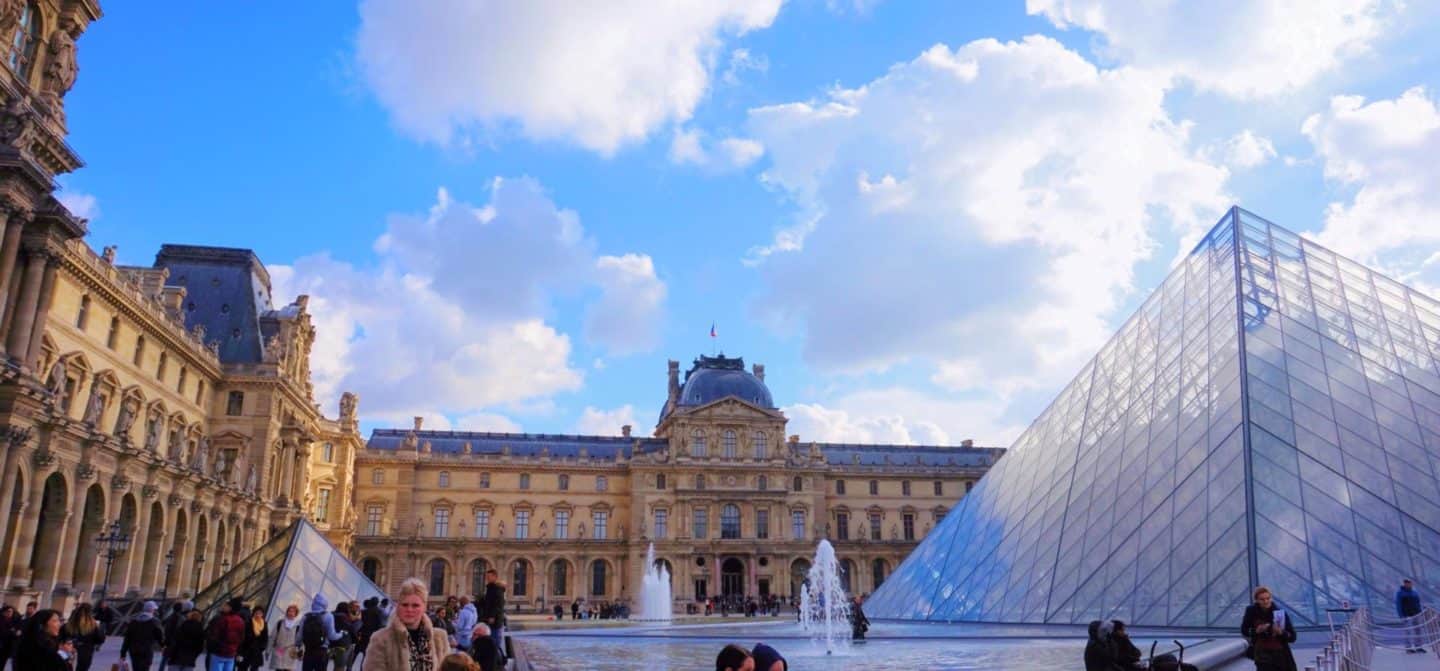 Visit the Catacombs!
I didn't know about these until I had been to Paris twice and I can't believe I had never heard about them! The Catacombs is the world's largest grave. In the 17th century Paris's cemeteries were overflowing so the solution was to put the corpses in the tunnels underneath the city that had been there since the 13th century!
It sounds like a weird place to want to visit and a weird place to now become a tourist attraction but whats even more interesting is that these tunnels were actually built as mines to extract limestone, however these mines were not planned well and as it turns out, using these tunnels to put the estimated 6 million bodies enforced the tunnels and who knows what Paris may have looked like without this happening!
I am a self-confessed history lover so going to the Catacombs with The Paris Guy and a guide who will tell me stories and legends of the Catacombs and the people of Paris at the time really interests and excites me!
Not only that but The Paris Guy are all about convenience and know that there's a lot to do in a city in a day so the tour is a Skip The Line Catacombs Tour and lasts 3 hours!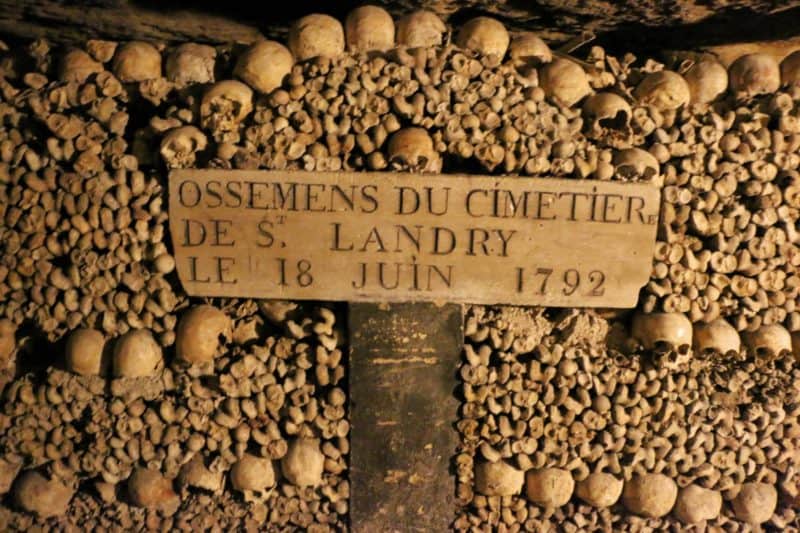 Image from The Paris Guy
Go inside the Louvre with The Paris Guy!
We all know that visiting the Louvre from the outside at least is a must whilst in Paris!
The one thing that has put me off going inside The Louvre though is the queue! I've witnessed how big it can get first hand and I've thought – is it really worth it?? But let's be honest, it's the largest art museum in the world, with one of the most famous pieces of art in the world so I feel like its something that has to be done at some point and on at least one trip to Paris! I'm also a big Dan Brown fan and love visiting the actual locations in his books!
Luckily The Paris Guy have a Skip The Line Magnificent Louvre Tour and not only do you get to jump right to the front of the queue but you'll get a local art-loving guide to explain exactly what you are seeing, tell you stories and make the museum come to life which I think is really valuable!
Plus, the tour size will only ever be a maximum of 12 people which I think is great as when the museum is busy you'll want to keep up with the guide to hear the explanations rather than get caught at the back of a large group!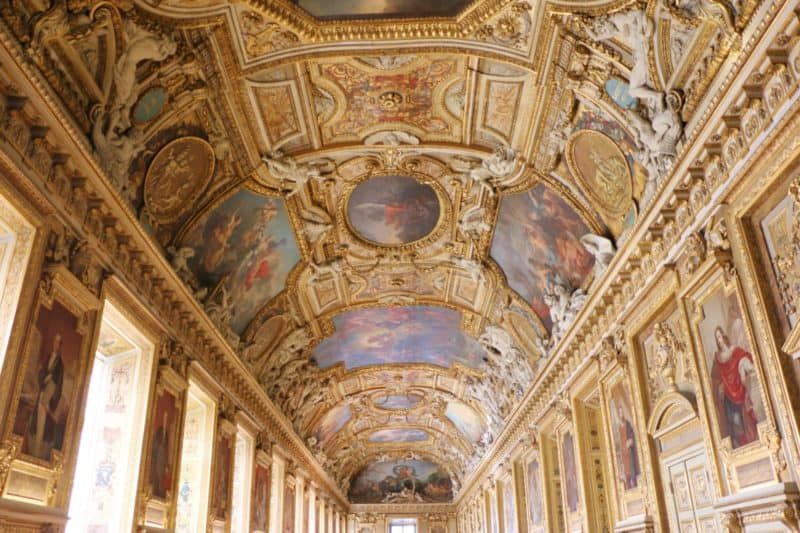 Image from The Paris Guy
Take a trip out to the Palace of Versailles!
The Palace of Versailles and its Gardens are now a UNESCO Heritage site and one of the best and most popular day trips from Paris. They are an incredible example of French Baroque architecture and originate from the 17th Century. So much of the Palace can be visited, both inside and outside and I honestly think that this would top off any trip to Paris. Especially during the warmer months!
The Paris Guy offer a Golden Versailles Palace and Garden Tour and included in the ticket are skip the line tickets, a passionate guide who will tell you lots of stories, and what I love maybe most about what The Paris Guy offer is that you meet the guide and the group in Paris and travel by train out to Versailles. This is great if you aren't too confident in travelling on trains alone or getting to places alone, or you just can't be bothered to work out the trains there and back by yourself!
However, with that being said, using the train's in France is pretty easy and there are many day trips from Paris by train that you can do.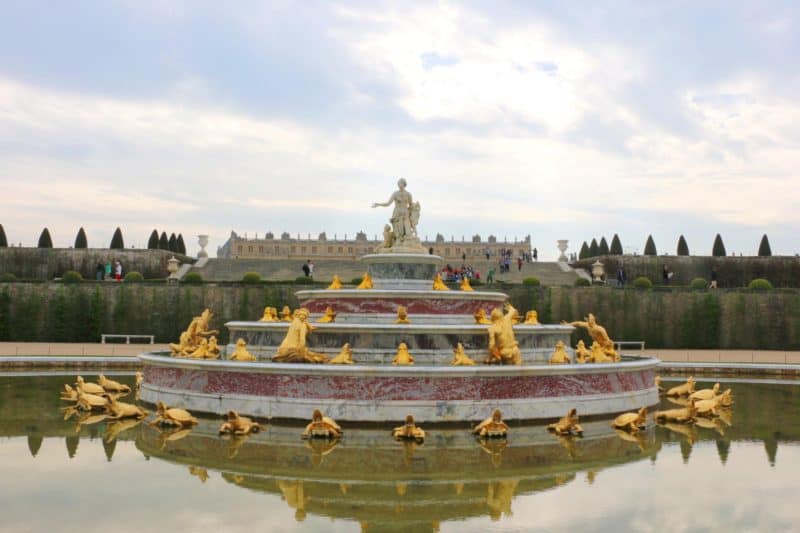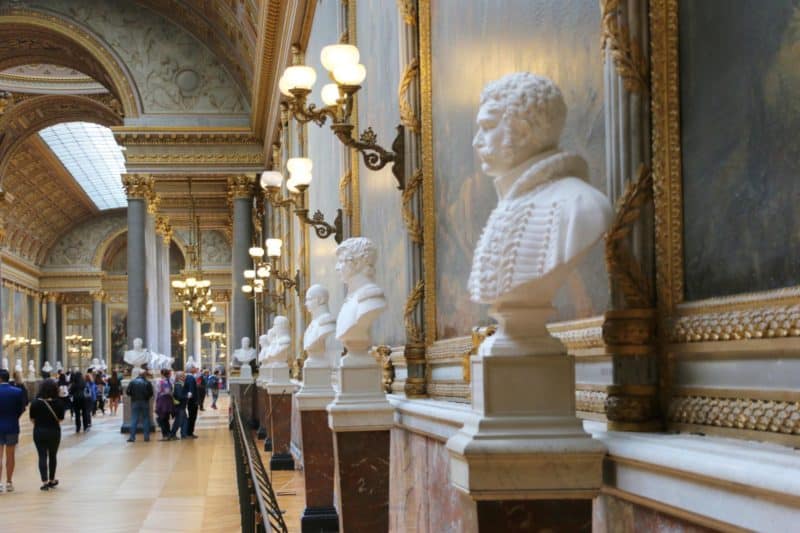 Images from The Paris Guy
Go on a Boat Trip!
This is so simple and something relatively small but I've never done it! There are certain cities where a boat trip is mandatory, London is one of them I'd say, Amsterdam too but Paris? Despite the River Seine going right through the city I hadn't thought of doing a boat trip until I saw some people on Instagram do it. What a way to see all of the sights, including the beautiful Eiffel Tower herself!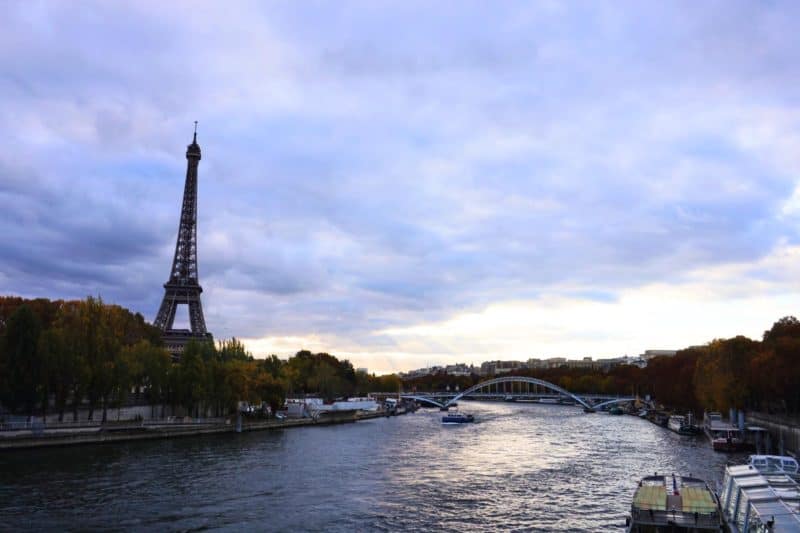 Watch the Eiffel Tower Twinkle at night whilst lying in front of it!
Having lunch right by the Eiffel Tower was on my bucket list before ever going to Paris. When I went to Paris for the first time in June the weather was gorgeous so on my last day I got a baguette from a cafe near by and I enjoyed sitting in front of the Eiffel Tower eating it and it was lovely! I kind of felt like I was in the Olsen Twins movie!
Because I was on my own I didn't feel comfortable laying on the grass in front of the Eiffel Tower come night-time to watch it twinkle, however I know that it's a very popular thing to do! Obviously going in November I wasn't able to do it then either so this is very much something I would like to do still!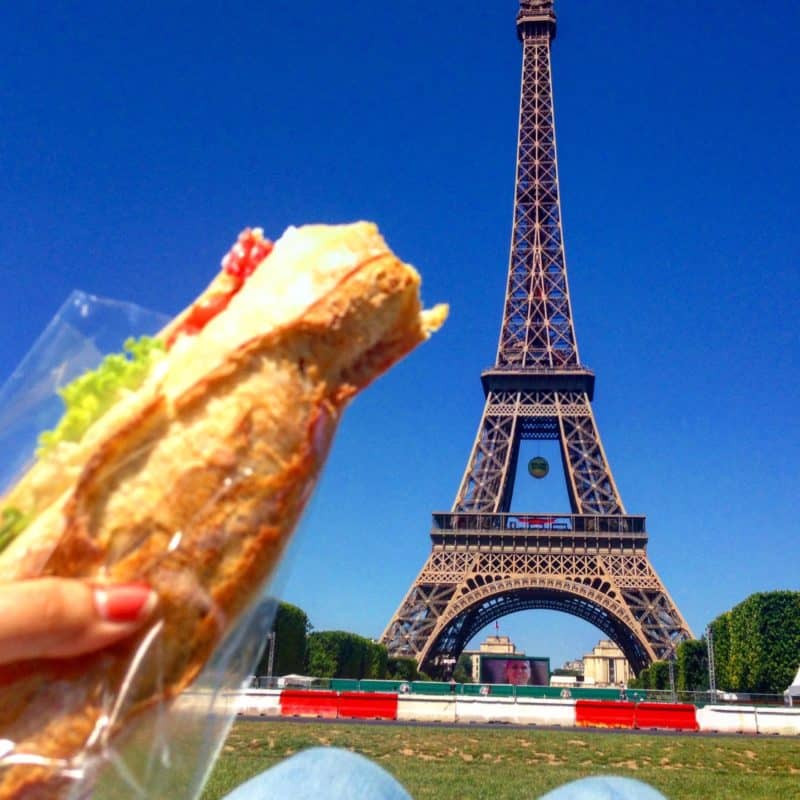 Stay in a room with a view of the Eiffel Tower!
I really do love the Eiffel Tower (as you can probably tell!)! I hear people say that it is overrated but I don't think it is.
This is super cliché and hopelessly romantic and it may not happen on a trip to Paris any time soon but because I have only ever stayed in Hostels in Paris, one day I would love to stay in a one of the boutique hotels in Paris with a view of the Eiffel Tower from the bedroom window. Ideally it will have a little balcony too, oh and someone who can take that iconic photo of me leaning over the balcony with the Eiffel Tower in the background! That's not too much to ask for right??
If you fancy a room with a view of the Eiffel Tower, see what you can find on Booking.com!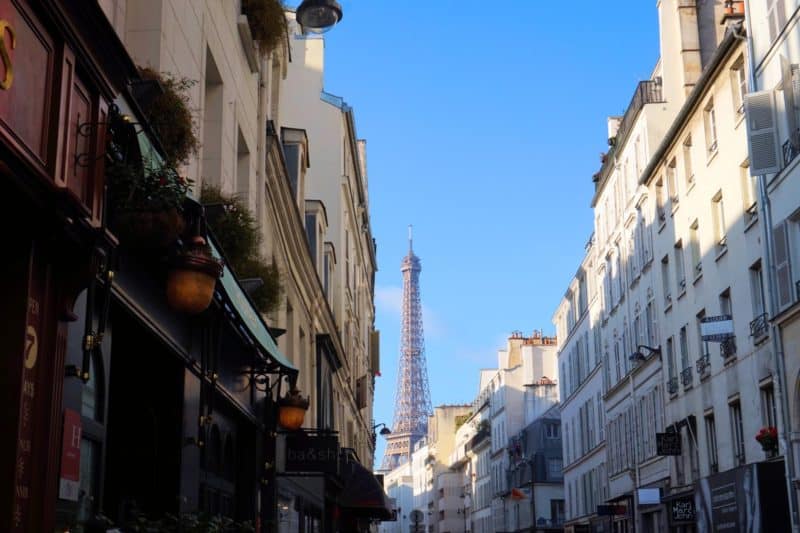 Visit this cute street!
I saw this picture on Jess from A Wanderlust For Life's Instagram during Winter and I totally fell in love! The street is Rue Jules Siegfried and I actually thought it looked a bit like London, however she posted a photo from another angle on her Instagram Stories where it did look very Parisian!
Its a bit further out of the city centre as you can probably tell but wandering around a more residential area, especially this one, is something I would like to do!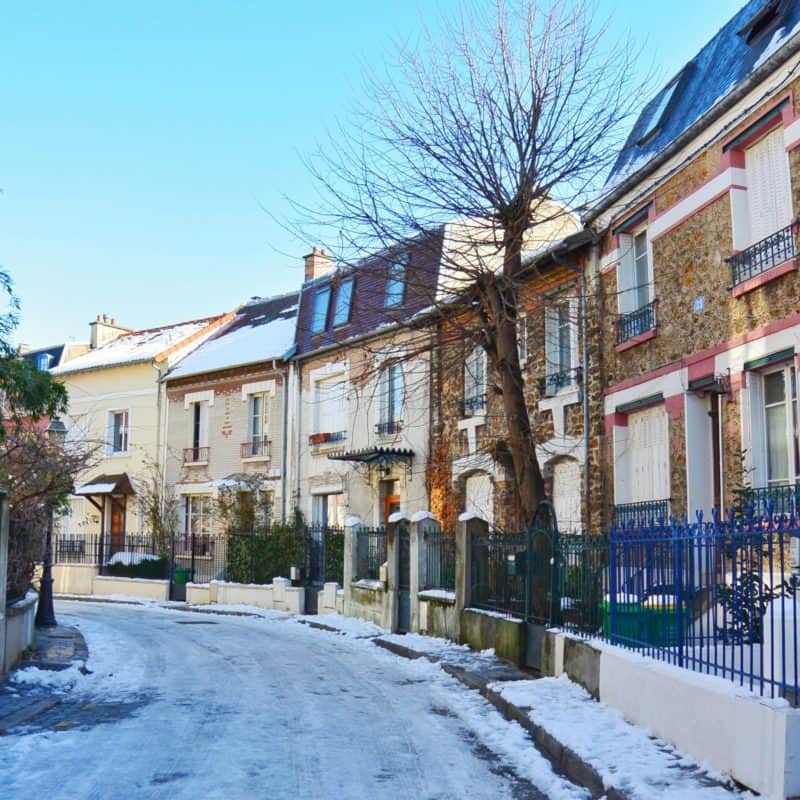 Image from A Wanderlust For Life
Explore more of Le Marais!
On my second trip to Paris Le Marais was high on my radar. I headed there first actually as soon as I got off the Eurostar and checked into my hotel and although I liked it and loved all the pretty streets, the constant rain meant we didn't see as much as I wanted and it wasn't as enjoyable either so I really want to see more of this area. I love its cobbled streets, unique shops and the pretty cafes!
In this blog post I detail how I got there and what we did see so if you're going soon this should help you out a bit! Canal Saint Martin to Luxembourg Gardens via Le Marais.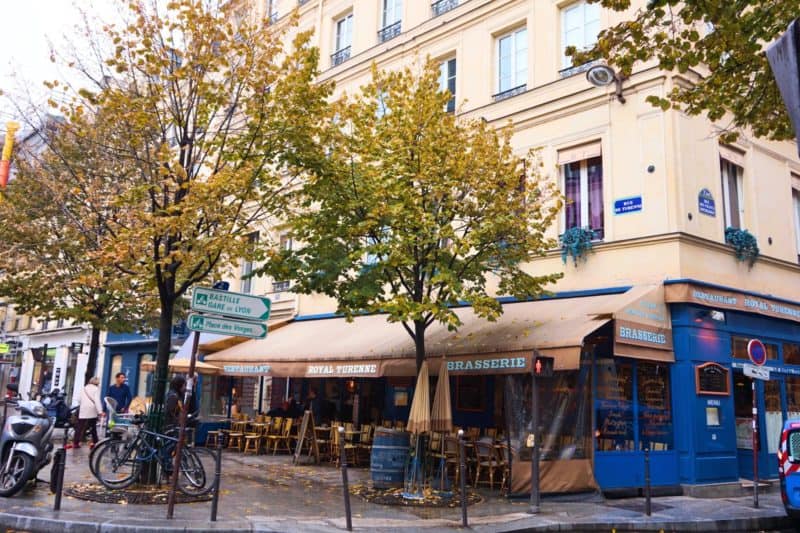 See a show at the Moulin Rouge!
Ooh the Moulin Rouge! I always wondered whether this was actually a real place after watching the film when I was younger (probably too young too!).
When I found out it was and saw it in Paris in real life I wondered if it would live up to the hype. However I know a few people who have been recently and really liked it so I definitely want to get tickets, get dressed up and go to the Moulin Rouge one day!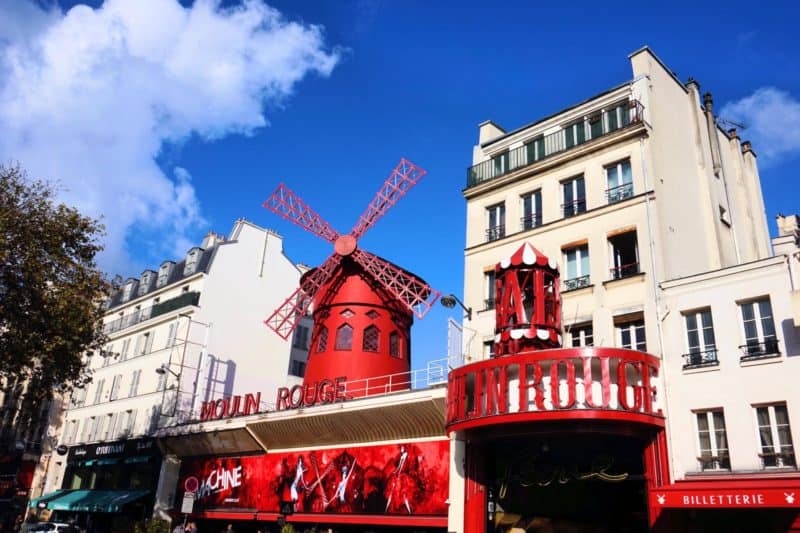 Try out some Vegan Restaurants in Paris!
I don't have an exact place in mind yet but now that I am eating mainly Vegan I know eating in Paris will be quite hard. I was vegetarian on my last 2 trips to Paris and pretty much lived on Cheese! I didn't mind that at the time but now that cheese is out of my diet I feel like it might struggle.
I came across this post of 15 Vegan Restaurants in Paris though with some great options so I now want to head to Paris even more and check out the Vegan scene!
And there you have it! A few things I want to do on my next trip to Paris!
I guess I better get a trip booked!
---
Visit The Paris Guy to read more about them and the tours that they offer!
---