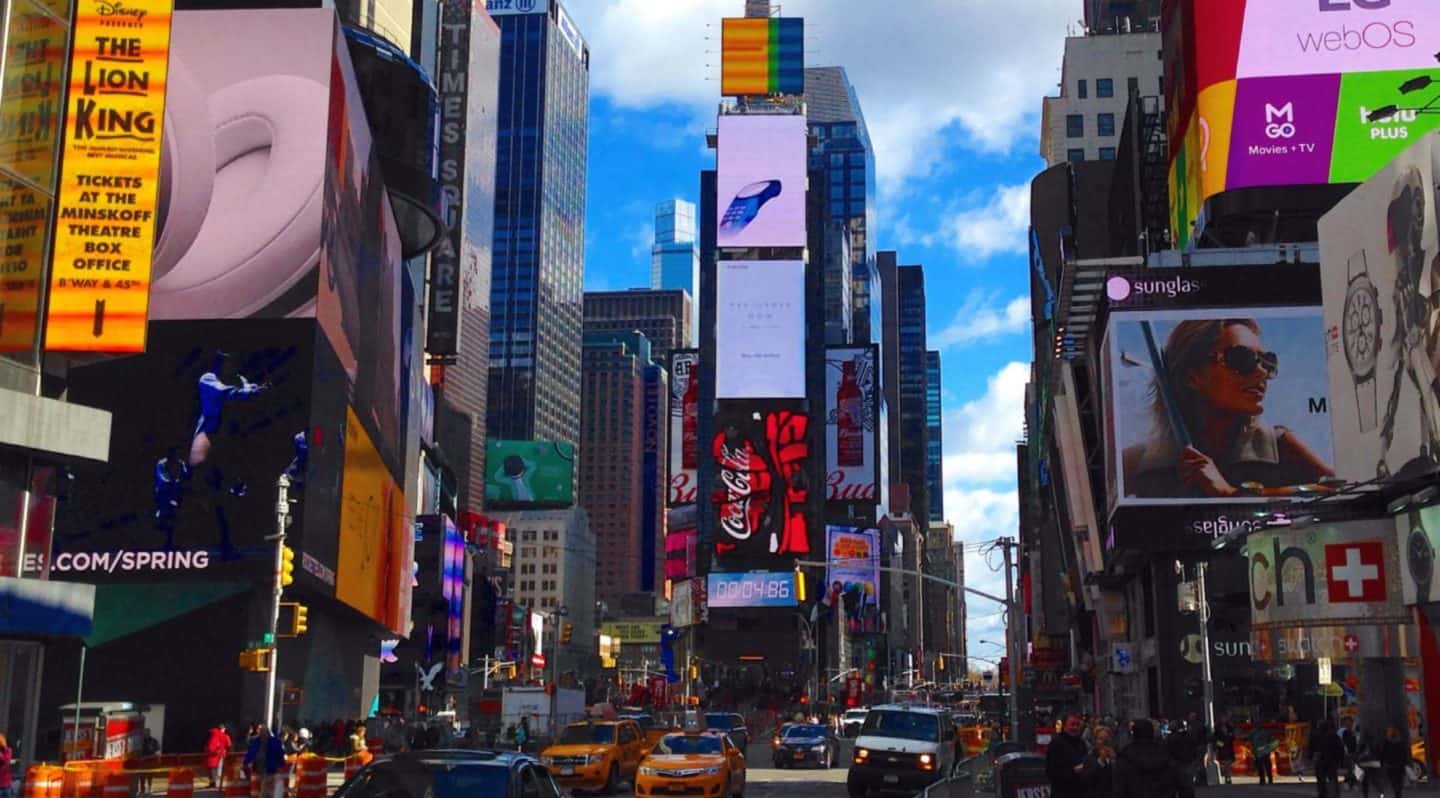 When i was booking my flights to and from South America the cheapest option for my return flight to the UK from Lima involved a 13 hour wait at Newark Liberty International Airport and I thought great I can head out into New York City for a few hours seen as i hadn't been there since 2010 so I booked the flight!
However after doing some research I started to worry about what I would do with my bags, could I go through immigration and even be let out or would I just be diverted to a 'connecting flight' area. I also read some blogs and spoke to some people I met travelling who said it takes an hour and a half on Amtrak from the airport to Penn Station and it might take even longer ect ect so I actually doubted I would be able to leave!
I got my ESTA visa online before arriving which is needed for most non American residents to enter the USA and this is needed even if you are just connecting so I thought at least if I did leave I have the visa!
Anyway my first flight was with United Airlines and we arrived at Terminal C at Newark which seems like it's solely for United. All the signs were directing me straight to immigration and baggage claim so I went through immigration very quickly (especially compared to some of my US immigration experiences!) and then headed to get my bag.
I knew my next flight which was with Lufthansa was from Terminal B so I expected that I would have to go over there myself and beg them to check my bag in (10 hours early) so I didn't have to worry about it (on the blogs I read I read that there was no luggage storage at Newark which I believe is true after looking at the website).
Anyway I walked straight out of baggage claim to see a sign saying 'drop off for connecting luggage'.. just what i wanted!! The 2 very friendly guys stationed there scanned my luggage tag and confirmed it needed to go onto Munich, took it off my back and put it back on the turnstile. They also confirmed that my next flight would be from terminal B and I replied my asking 'soo until then I can leave the airport?' and he replied with the best answer 'yeah of course, you wanna head into the city?'.. Umm yeah!!!
He told me to get on the big yellow bus we could see parked outside, he said this was the fastest and cheapest way to get into central Manhattan, no need to deal with Amtrak and this was indeed very true.
The bus leaves the airport every 15-20 minutes, takes 45 minutes to reach the city, costs $29USD for a return ticket and stops off at 3 places in the city and then picks you up from all 3 places just as regularly!
I couldn't actually believe how easy the whole process was!
I went into NYC for 6 hours which was amazing and visited Times Square and Central Park and although i was so tired and it was very cold (i forgot to get another jumper out of my bag before it was re-checked in as i was so excited!) it was so good!!
On the return journey I got off at Terminal B and as my bag was already checked in and I already had my boarding pass from when I got my first flight in Lima I just went through security and waited until my flight! (Although note that the gates Lufthansa flys from has very limited entertainment, restaurants ect).
So I hope that helps you with your Newark stop over and you get to spend a few hours in the amazing city that is NEW YORK CITY!