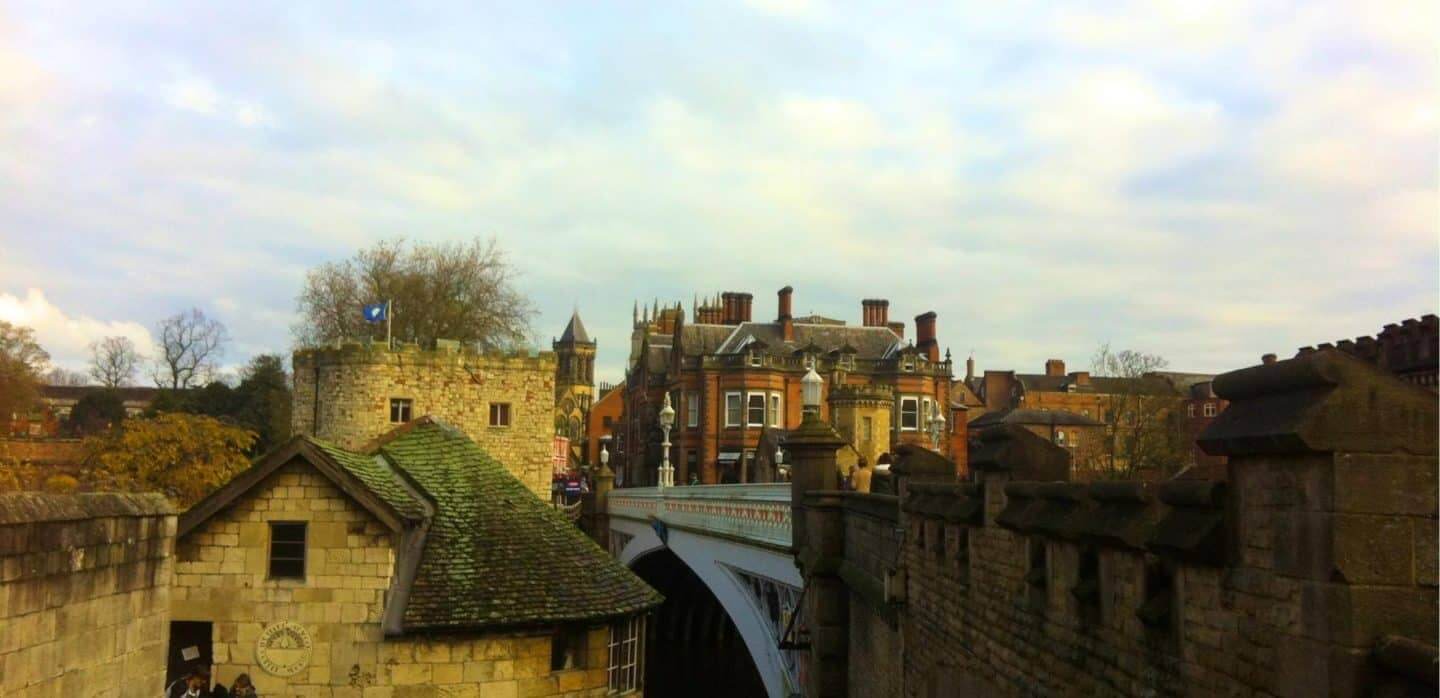 I visited York in November last year, I had heard it was a lovely city but I was totally blown away by its history, attractions and charm.
Here's why you should visit York, whether you live in the UK or you're in the UK on a trip! My friend recently visited from Australia and now she wants Permanent residence!
First things first.. getting there! York is in Northern England, just North of Leeds so it is a good few hours from London but possible to get there by public transport. I got the train there and the train station is right in the city so once you get there its easy to reach city centre accommodation and attractions. The train station is also pretty impressive in itself and is worth a visit even if you aren't using it to arrive into the city!
To check train times and the best prices, I'd suggest using The Train Line.
The first attraction you'll probably head to in York (and see first) is York Minster. Its one of the worlds most magnificent cathedrals, beautiful from the inside and out and full of history.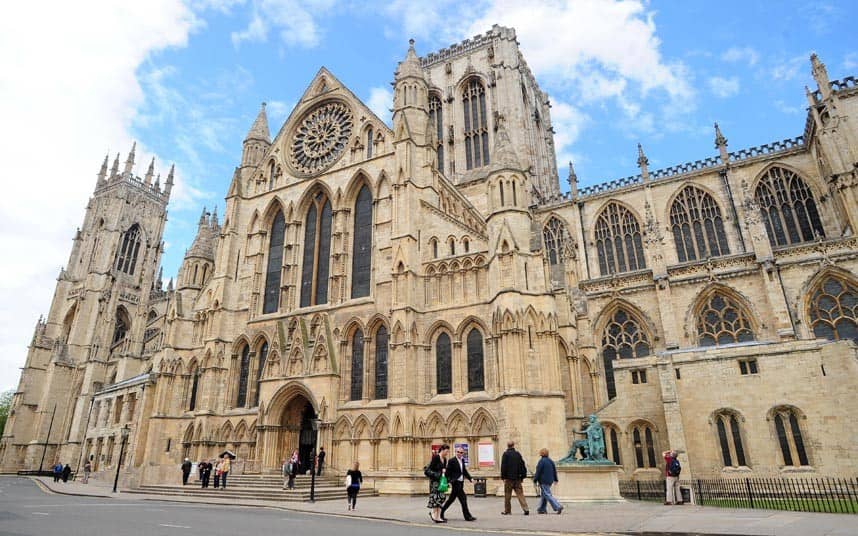 York is quite a small city, especially compared to the likes of Leeds, Manchester and of course London. It was once surrounded by a wall which acted as a fort. A lot of the original wall- built in Roman Times is still standing, in fact it has more miles still intact than any other city in England so following the wall round is a great way to see the city and see more history.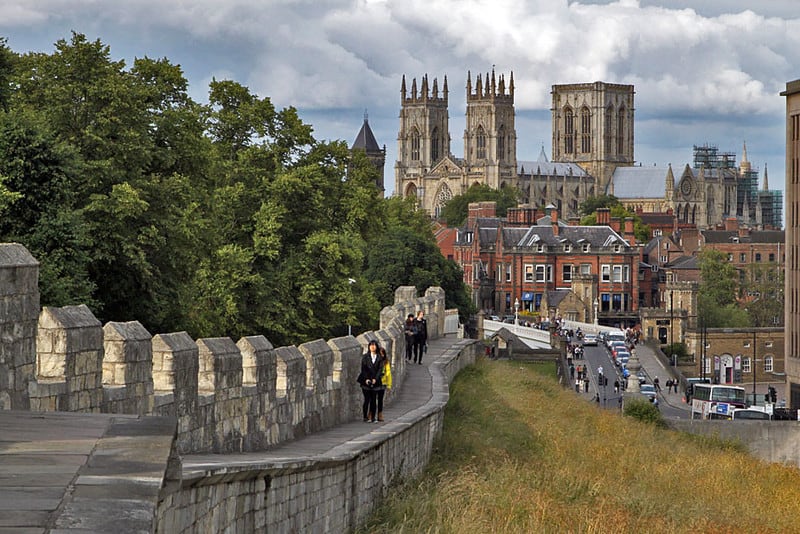 Around York Minster are the prettiest, small, cobblestone streets. 'The Shambles' is one of the best and most popular having been voted Britain's Most Picturesque Street in 2010. It's currently filled with shops, pubs and restaurants and will definitely make you feel like you're experiencing the real England!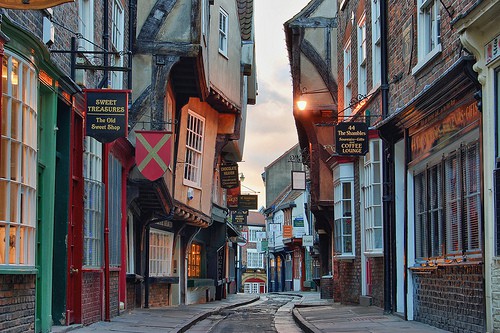 York is full of shops.. most of which are along the beautiful, historic streets. There's a good mix of high street stores and boutique shops. Having gone in November I managed to start my Christmas shopping there!
York has some great museums to visit if the British weather isn't on your side. Another great attraction are York Dungeons. You can take a walk through 2000 years of York's fascinating history, complete with actors and shows this is a fully themed experience.
York isn't a city that you should need to take taxi's or public transport in, it's big enough that it will take some time to explore but you can walk pretty much everywhere in a short amount of time. And of course there are lots of English style pubs, restaurants and café's around to rest your feet in.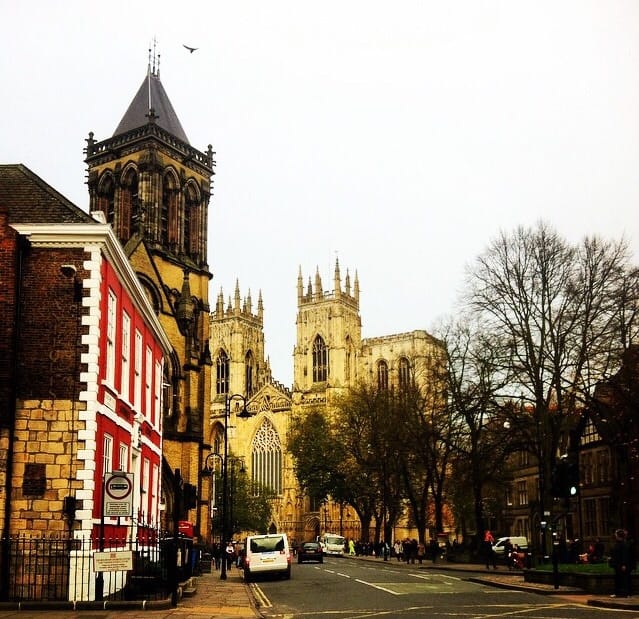 I really loved my trip to York, it's a quintessentially English city with so much history and unlike any other city in England. I stayed at the Royal York Hotel (now called Principle York Hotel) which is a gorgeous hotel, its attached to the Train station so it's really accessible, it's a bit on the pricey side (I worked for the hotel chain so I got a free stay!) but there are plenty of hotels in the city and a few hostels. Have a look on Booking.com for some York Hotels here!
---
For more of my UK adventures see:
---
*Please note that not all of the pictures above are mine, I seem to have misplaced the pictures I took so have used some from the internet instead!*