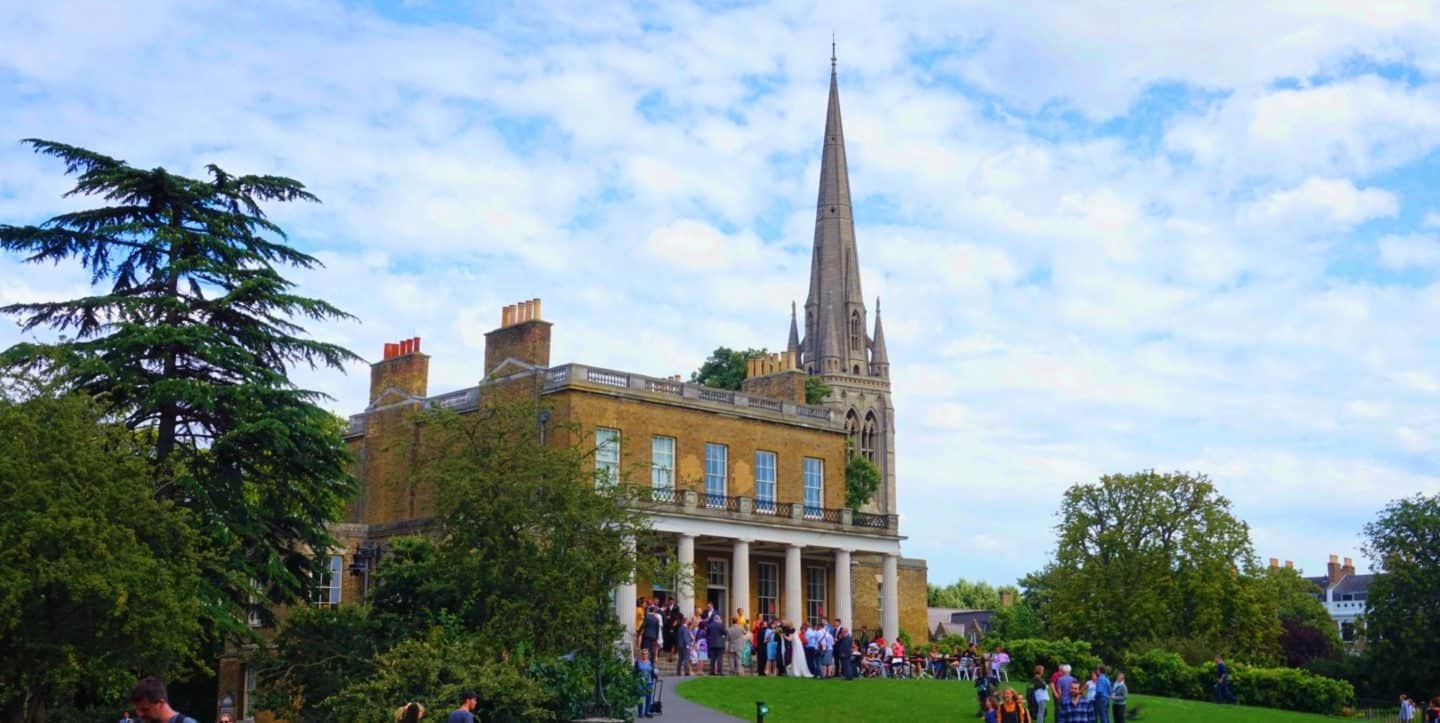 Stoke Newington is a borough in Hackney in North East London. I visited recently and found it to be a complete gem! Due to its location and slight lack of public transport access I feel that it's not as visited or as popular as like likes of Shoreditch and Hackney which have become very trendy now. However once you arrive in Stoke Newington, discover it has a Whole Foods and plenty of very 'hipster' and trendy brunch spots like the rest of London then you soon realise that you've been seriously missing out on this gem rather than having the feeling that you just discovered it because actually, it's been pretty 'cool' and 'up and coming' for quite some time now.
I didn't spend a whole day in Stoke Newington, just a few hours on a Saturday afternoon but here's what I got up to and what I suggest you do if you want to see a new part of London and get a good feel for Stoke Newington.
Firstly, how to get there. Stoke Newington does have an Overground station, it's likely you'll have to change in one of the Hackney Overground stations or Liverpool Street to reach it though as its pretty much on a branch of its own, however it is in zone 2 which proves that it isn't too far (who really goes out of zone 1 and 2 anyway??? haha). If this is going to be too hard for you to get to then there are plenty of bus stops too so have a look on TFL and see what works best!
If you get their via the Overground then turn left out of the station down the High Street for a few blocks and then turn right onto Stoke Newington Church Street, this is the main street that this full of cafes, bars and shops and where all the buzz is happening. Straight away it has a completely different feel to the High Street you just left, notably this is where the WholeFoods store is too.
When you're in a trendy place like this then brunch is a must I believe. When I visited I went to The Green Room Cafe. I was recommended it as a place to visit and to be honest I'm proud that I spotted it without looking at a map because the front of the shop is actually a florist! I think this is what caught mine and my friends eye first before seeing the name and realising this is where I actually wanted to go. It has a beautiful store front and florist as you walk in as I said, in the back is the cafe which then extends all the way into the backyard. We were lucky to go on a fairly nice day so sat outside. Sitting outside with lots of plants surrounding is it felt like we were away somewhere in Europe. The menu is great and has a brunch menu as well as a lunch and salad menu, the staff were really friendly and helpful and the prices were extremely reasonable so I'd highly recommend going. I had the mushroom, avocado and poached egg on sourdough toast which was dubbed a hipster open sandwich which I loved!
I was also recommended Good Egg for brunch which has a New York and Middle Eastern inspired menu, when I went past on a Saturday lunchtime there was a pretty big queue outside though. After having brunch and walking further down Church Street I saw a few other cafes which also looked really good for brunch so it's safe to say I'll have to go back there soon!
After having something to eat then continue exploring Church Street and pretty soon you'll reach St Mary's Church. Opposite from the church is Clissold Park. This is another example of a London park done well. Its pretty big and has plenty of parks for children to play in, there's some ponds at the far end as well as a paddling pool. There is a beautiful building inside the park which is a public cafe but is also a venue for weddings and meetings. (There was actually a wedding being held when we were there.) I don't really like the term 'Animal Enclosure' but there is one in Clissold Park and it looks a lot better than it sounds. There's a section that holds deer, there's an aviary for birds, a little butterfly pod and apparently some goats and chickens too!
After walking around there you can head back down Church Street you're bound to see some cafes, bars, pubs and boutique shops that you didn't see on your way up.
A cool place to visit is The Prince, it's located at the end of Defoe Road, roughly half way along Church Street. I didn't visit but I was also recommended it and having looked at its website I wish I had gone as canit's a restored Victorian Freehouse with a wide selection of locally sourced craft beers and real ales!
On your way back to Stoke Newington overground station I would suggest going via Abney Park which is home to a graveyard. It sounds kind of strange but it's pretty interesting and cuts out the section of the High Street that takes you back to the station.
And there you have it, a short and sweet guide to Stoke Newington.
For some more idea's on what to do there I really liked these few posts on Time Out's website.
---
Once you've finished in Stokey (as it's known to the locals), why not head to Shoreditch, Hampstead or Camden! See my guides to these here:
Walking Guide To Primrose Hill, Regents Park, Regents Canal & Camden in 3-4 Hours!
A Guide to the Perfect Day in Camden Town, London
A Guide to the Perfect Sunday in Shoreditch, East London
A Guide to the Perfect Day in Hampstead, London.
A Walking Guide around Beautiful Hampstead, London
---
As always, if you have any tips for me for when I next visit please let me know in the comments below or by tweeting me!
SaveSave
SaveSave
SaveSave