This post may contain affiliate links. I will receive a small commission if you use these links.
---
Hackney is home to the popular, long-standing Broadway Market on a Saturday and although it does offer Vegan food, with Hackney being an awesome Vegan Hub in London it only makes sense that it has its own, dedicated Hackney Downs Vegan Market, ran and organised by Fat Gay Vegan I believe!
On a very hot Summer's day I headed over to East London to see what good food I could get from this Vegan Market in Hackney!
Hackney Downs Vegan Market
How to Get to Hackney Downs Vegan Market.
The market is a 10 minute walk from Hackney Downs Overground Station and a 15 minute walk from Hackney Central Overground Station and we headed towards Hackney Downs Park. After walking under a subway in the top left hand corner of the park we were greeted with an area of market stalls.
To be honest, initially, I was a little disappointed as it was a lot smaller than I expected. I think I was thinking it would be the size of Broadway Market but all Vegan but it isn't that big.
However once we looked around for a second time and then ended up staying there for about 2 hours, I ended up really liking it, it's vibe and it's size.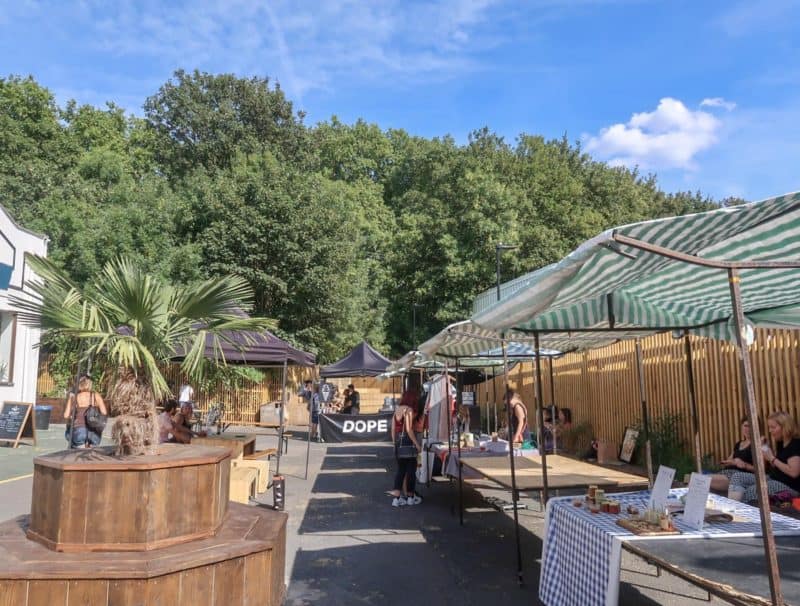 Food at Hackney Downs Vegan Market!
Note that I'm sure the range of food and street food stalls change each year and even each season but when I went there was a good choice of food options, hot dogs from Pig Out, Wraps from Cafe SoVegan, Pasta from Edacious and Chinese from Phung Kay.
It was pretty hard to choose but I went for the hot dog which was good!
To my delight there were also a number of Sweet Treat food stalls selling Ice Cream, Fairy Cakes and Pastries! Yum!
What I also really liked and didn't necessarily expect from this market is that there were also stalls selling Cheeses to take home, Vegan Candles, products to help with Zero Waste and a small selection of products that are Eco Friendly.
Although there's not lots of seating, when I was there there was plenty as it wasn't that busy. Maybe it was the temperature that put people off visiting that day or that we didn't get there until later on at about 2:00pm however I'm sure they do get regular visitors and it was actually nice to go to a London Street Food Market that isn't packed!
Temple Goods Cafe is a permanent Vegan cafe perfectly located where the markets are so although there was no stall selling coffee when I went, I was able to easily grab a coffee from there and take it outside back into the market area which was very handy!
Oh and to top it off there's a bar too!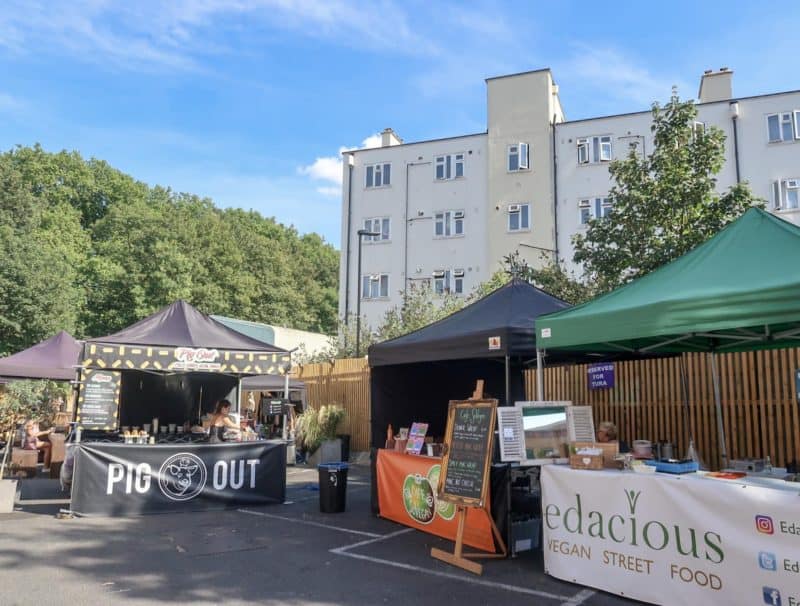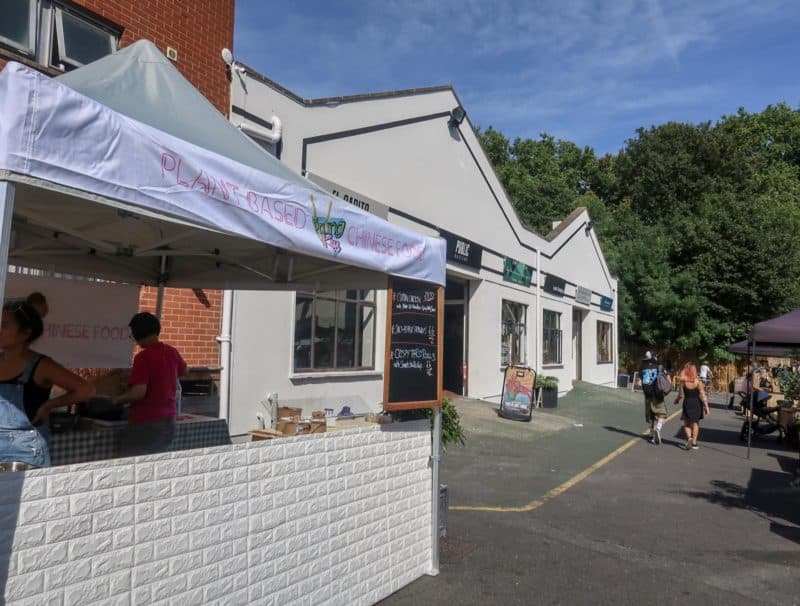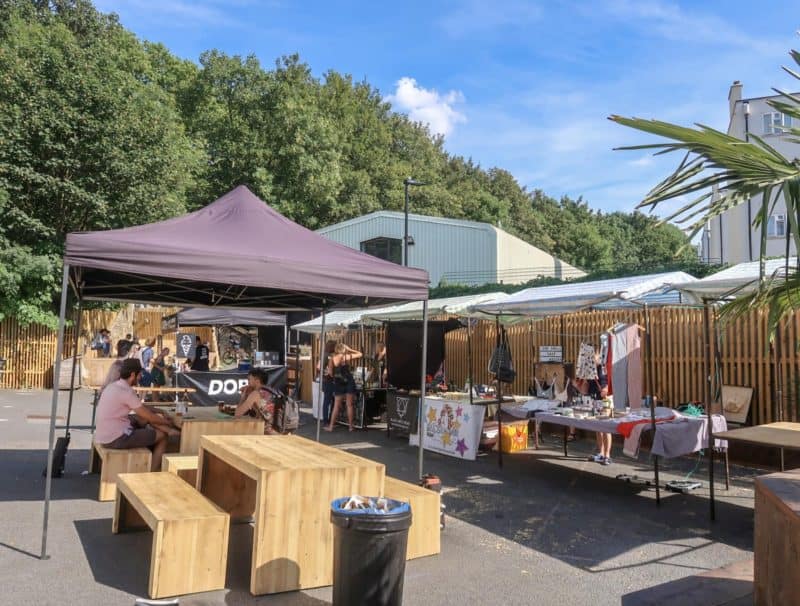 I'm really glad I visited Hackney Downs Vegan Market for some good food and a good atmosphere. I'd definitely recommend going, whether you're Vegan or not, but of course, you will probably appreciate it and it's options more if you are Vegan!
It's open on Saturdays only, from 11:00-17:00, all year round but to keep up to date with the events at Hackney Downs Vegan Market and the exact opening tines, check out their Facebook page!