This post may contain affiliate links. I will receive a small commission if you use these links.
---
Think about a field in the middle of the English Countryside filled with tents and tipi's. Within these are a fair few hundred people practising yoga, doing pilates, getting sweaty in spin classes, having a go at aerial yoga, meditating, getting involved in interesting talks, listening to live music, dancing, eating delicious food, talking, laughing, singing and connecting.. Well that's exactly what Soul Circus Festival is!
Yes, nestled in the Cotswolds, Soul Circus is a Yoga & Wellness Festival where people come together for 3 days to practise what they love.
The lovely Sophie from Sophie's Suitcase invited me to attend the festival with her and I'm so happy that we got to experience this festival together and have our eyes opened up to such a wonderful event.
Due to work commitments we arrived at Elmore Farm on the Saturday morning. We parked up and headed to the entrance to check in. What surprised me most and continued to surprise me was how small the festival was. This wasn't a bad thing though, in fact I really grew to like how small and intimate it was.
It's size does make sense too when you think that Ella Wroath, a wonderful women who has a yoga studio in Cheltenham created this festival by herself on her own farm and the festival is still very new.. I expect it will be slightly bigger next year if this year's success is anything to go by!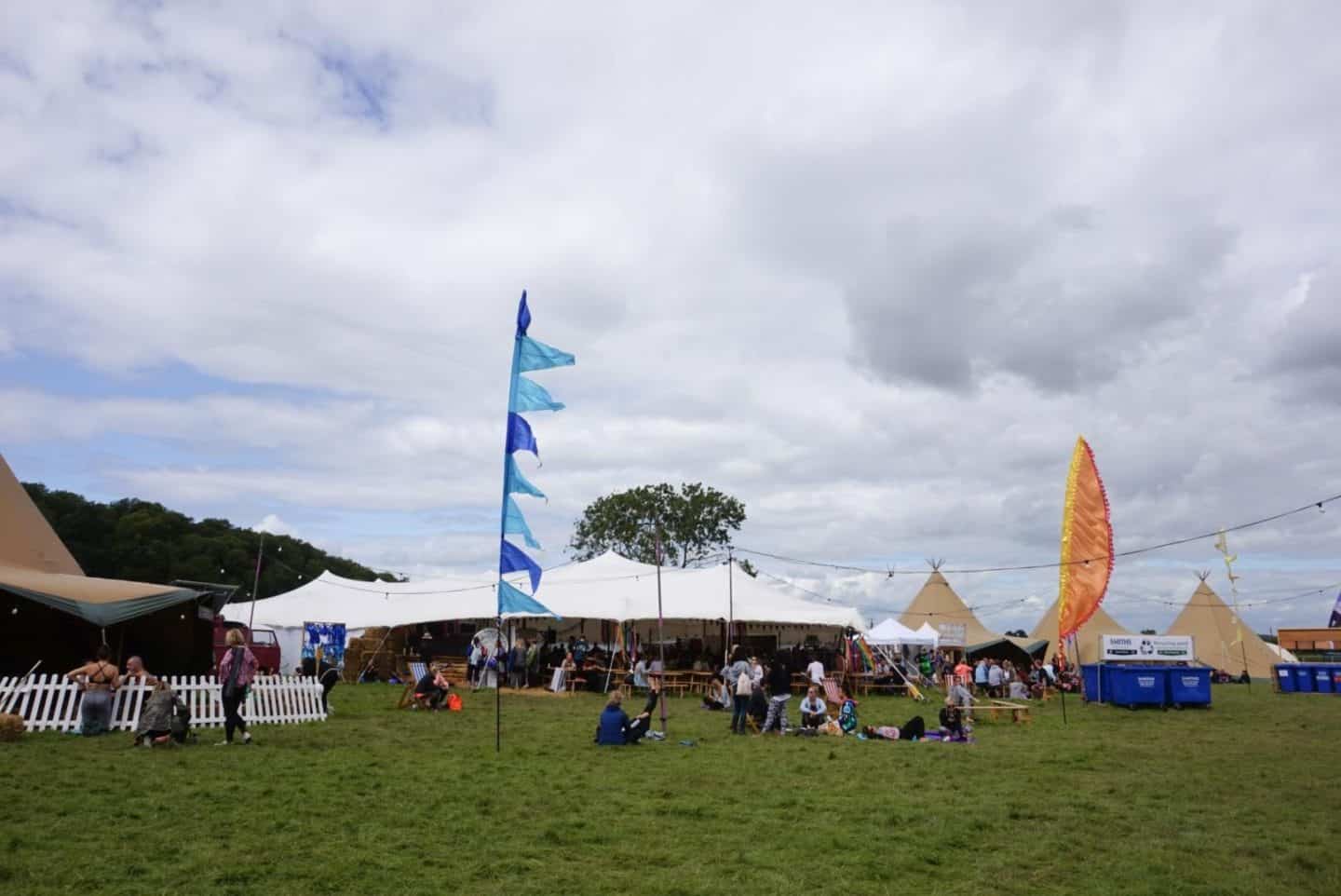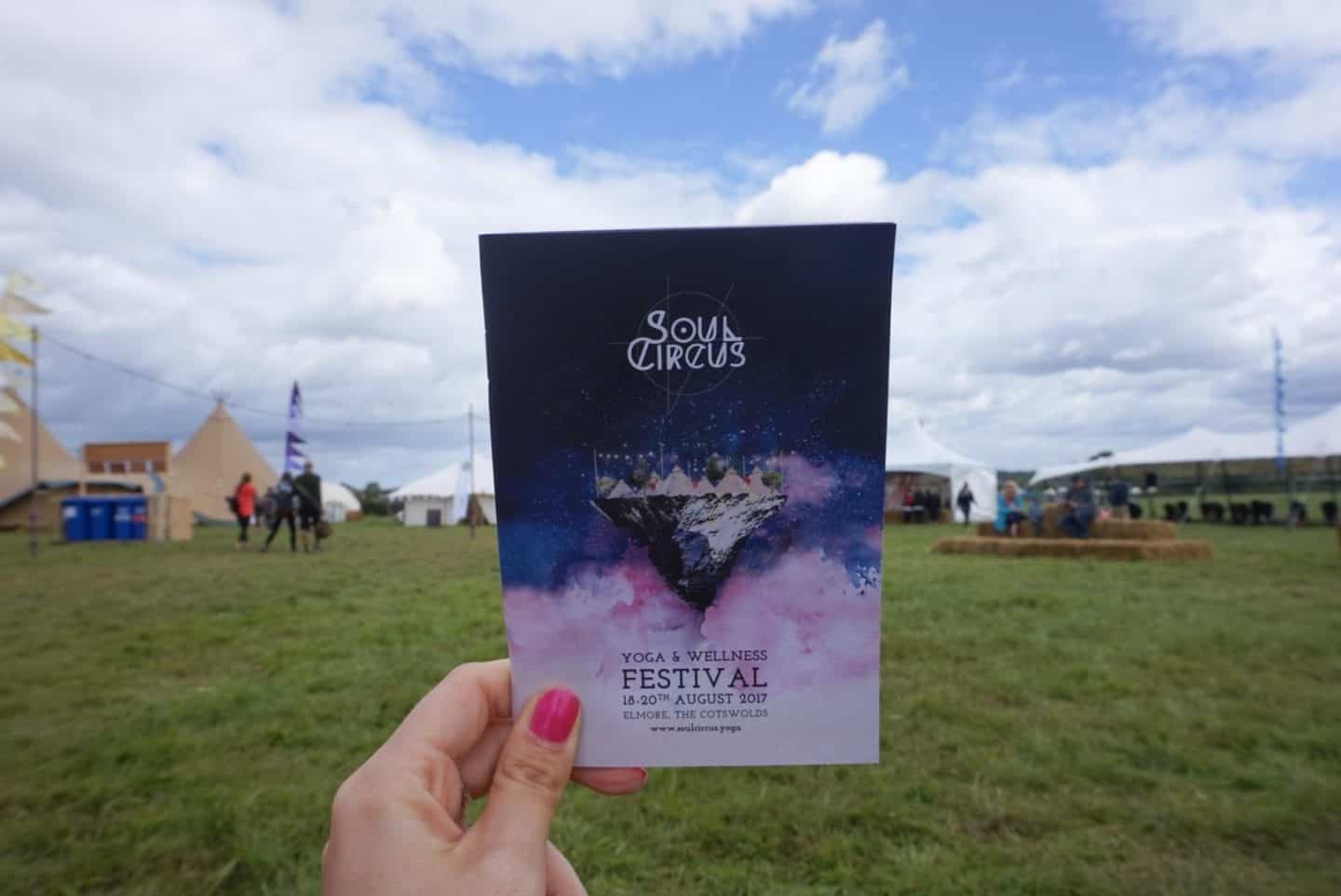 Sophie and I took a seat on the straw bales right in front of the Soul Circus sign to look through the programme and plan what we wanted to see and do that weekend. We had some tough choices to make that's for sure. We wanted to attend a nutrition class, a life coaching class, do some meditation, do yoga, do pilates, have a look at all the stalls, eat the amazing food and go in the hot tubs so we had to really think about what we wanted to do and how we could fit in as much as possible… without getting stressed or losing our zen!
We penciled a few things in and had a walk around to get our selves acquainted with the area and where all the tents were. Each one was named something fabulous like the Explorer House, Flaming Phoenix and the Galaxy Tent. We saw a lot of sessions and classes in action and had a walk around the back of the festival where the lake was.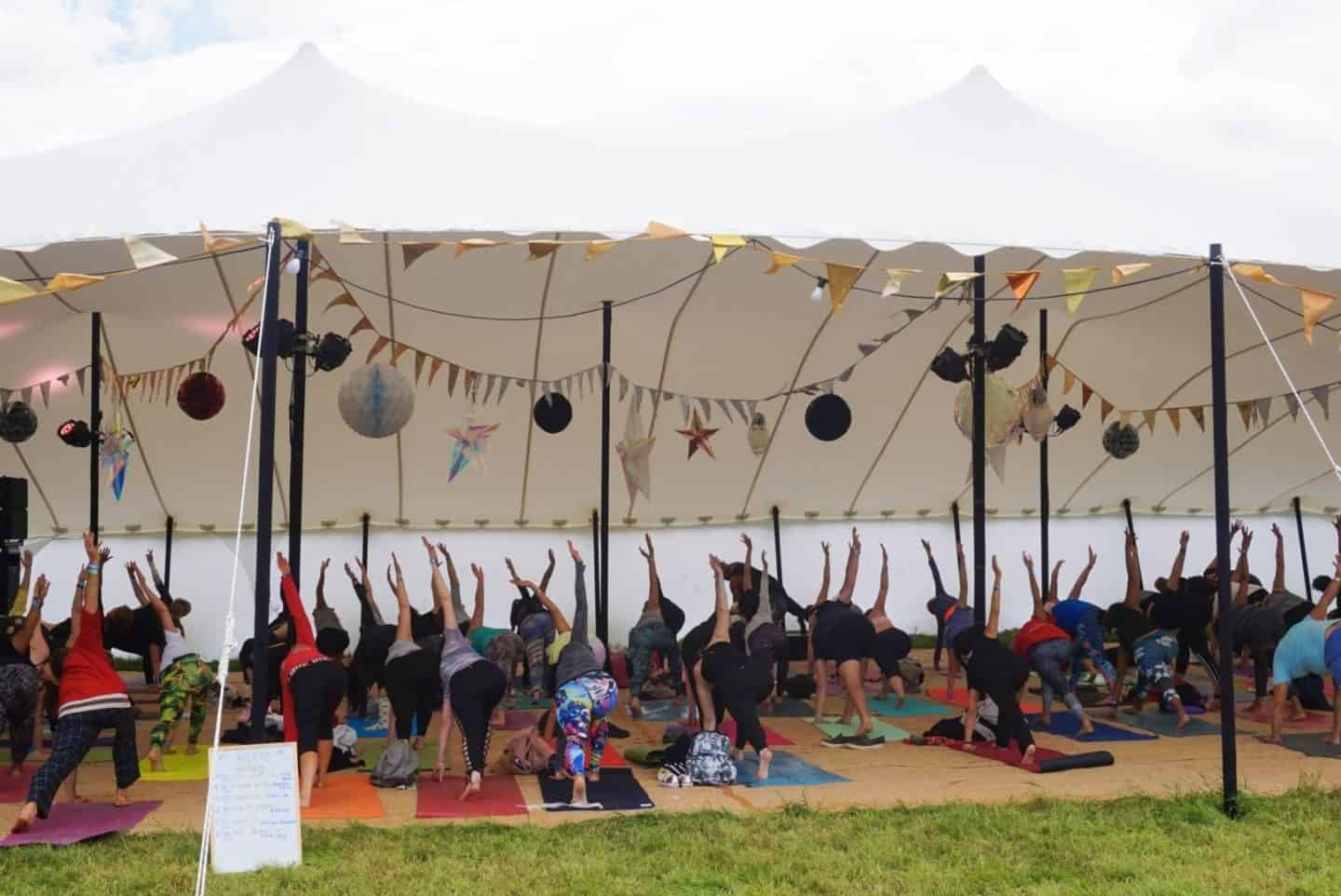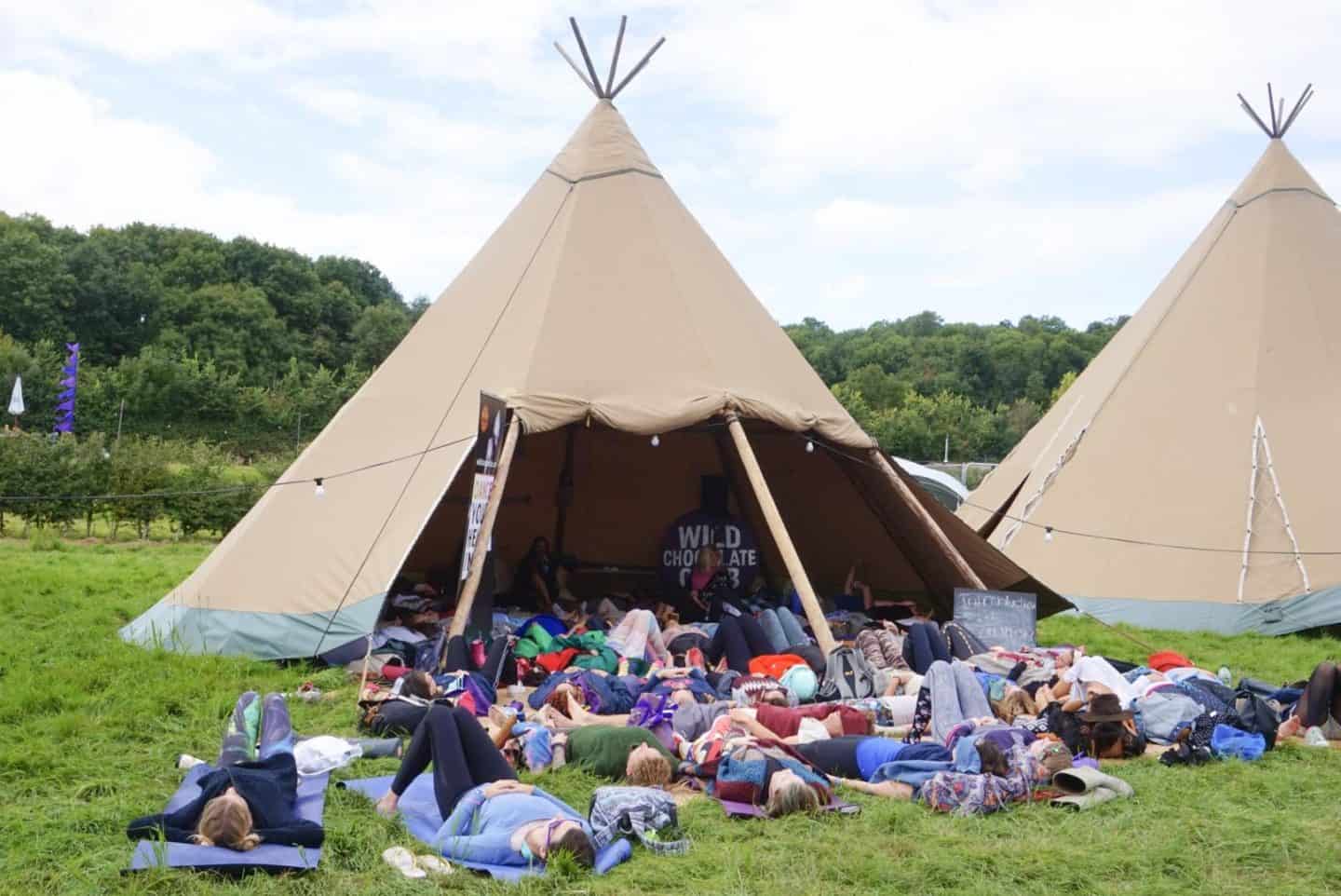 Although there was a lot we wanted to see and do at Soul Circus, our priority when we arrived was of course.. glitter! Luckily Shine Shack were set up and doing a great job of sparkling up people's cheeks!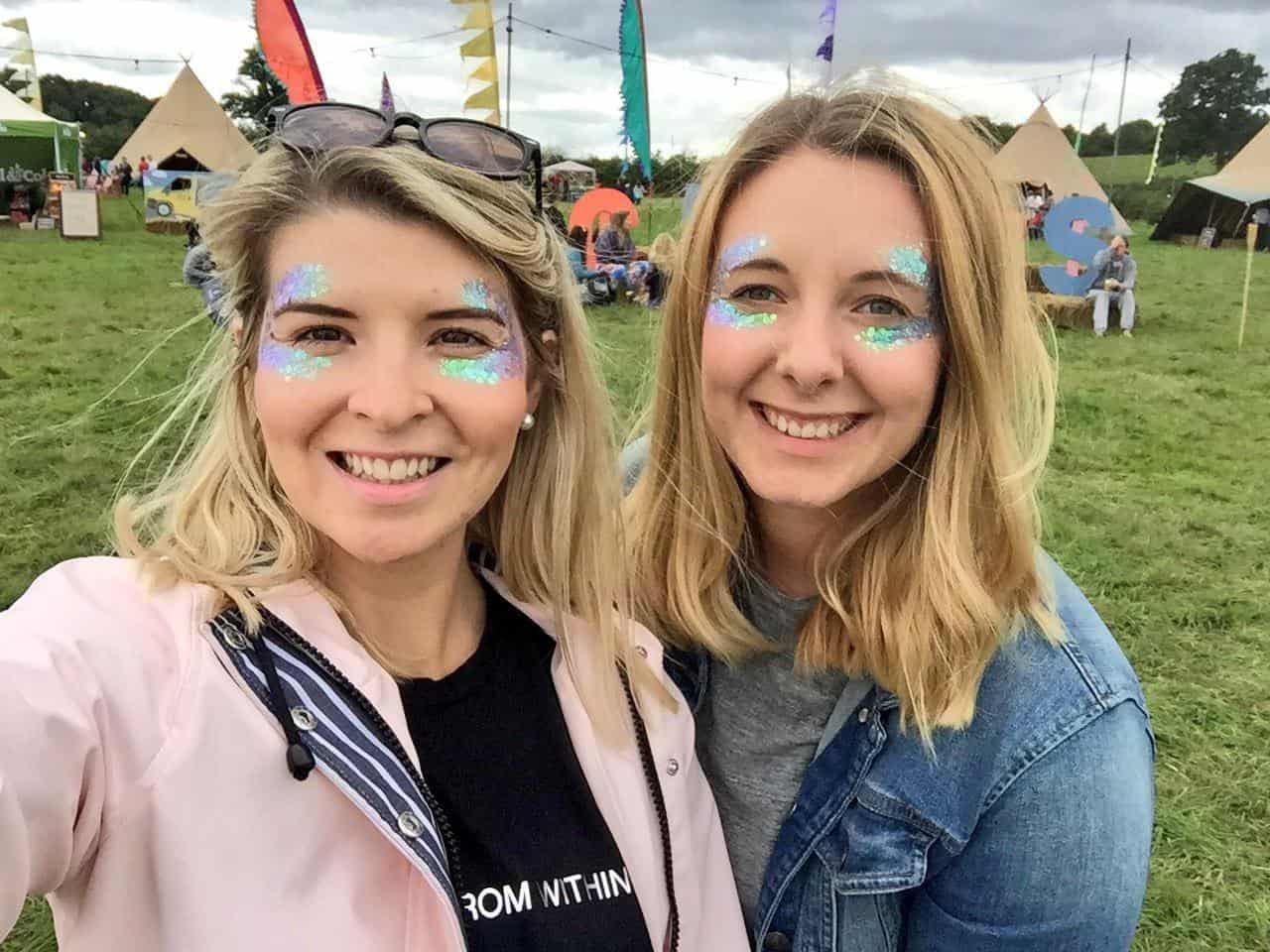 Our next priority was of course food, so we headed in side the food tent and got an Acai bowl from The House of Acai which was really good. We sat inside eating it whilst listening to a lady sing… how perfect!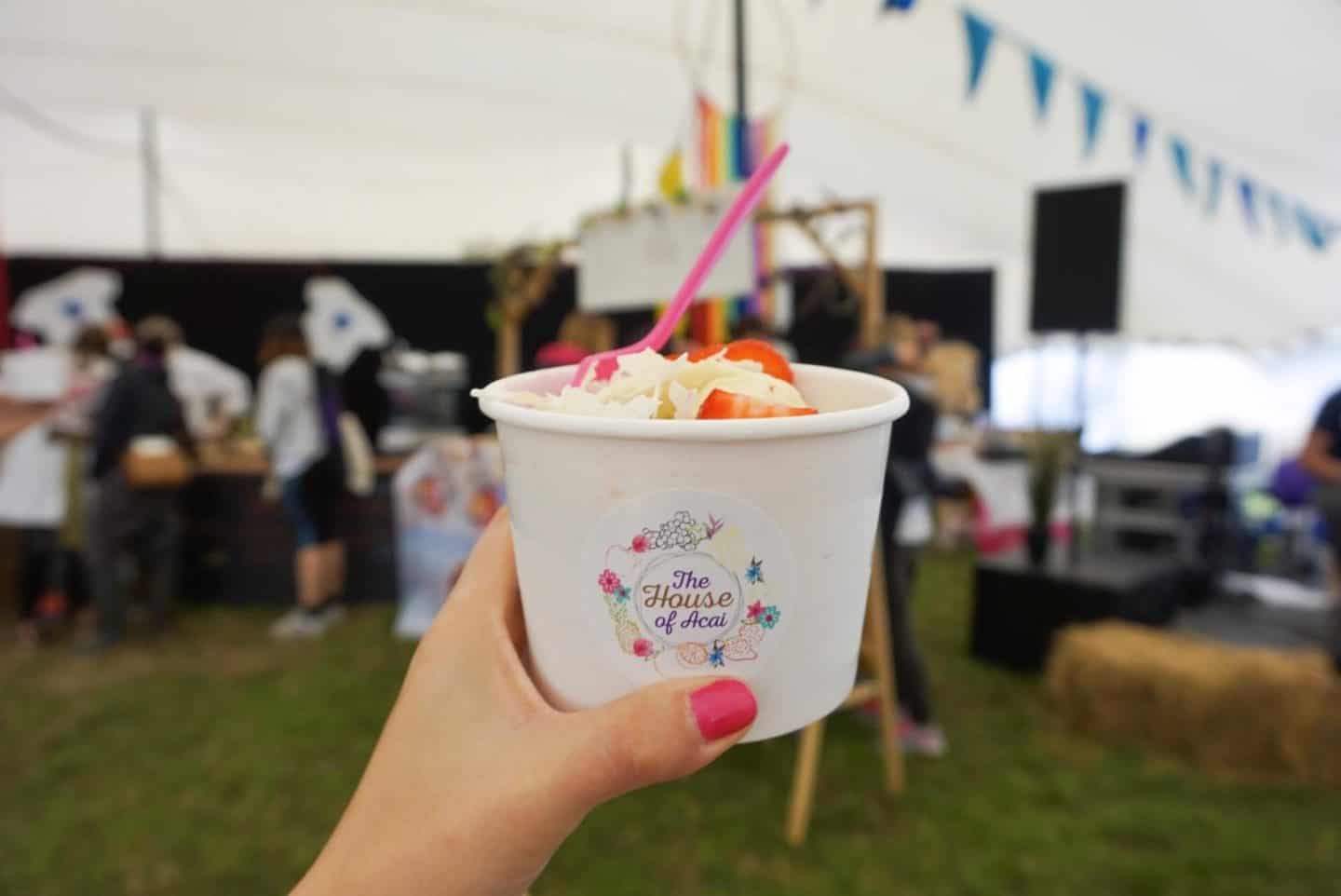 Once we were fuelled up from the Acai Bowl we attended our first session. The session was due to be a nutrition talk however it had been swapped with the life coaching talk by Danielle Marchant. This was slightly annoying at first but we were reminded that change is the nature of life and being yogi's (or wannabe yogi's in my case) we should be ok with change, so we accepted it and attended the Life Coaching talk instead.
Danielle did give a great talk, she spoke about how she became a life coach and encouraged us to get into small groups to discuss something we really wanted to do but felt we were being held back from, we were then given the chance to share what we discussed in those smaller groups to the whole group. There was no pressure and it was really nice to be around complete strangers who were opening up and supporting one another. I knew that Soul Circus would have this vibe and attitude but it was great to actually see it and experience it first hand.
After the session we were in need for another food fix so we headed back into the food tent and got some cous cous and Moroccan curry! As you can imagine the food here was healthy, nourishing and delicious! I would say more than half the options were suitable for Vegans, although there were meat options available too.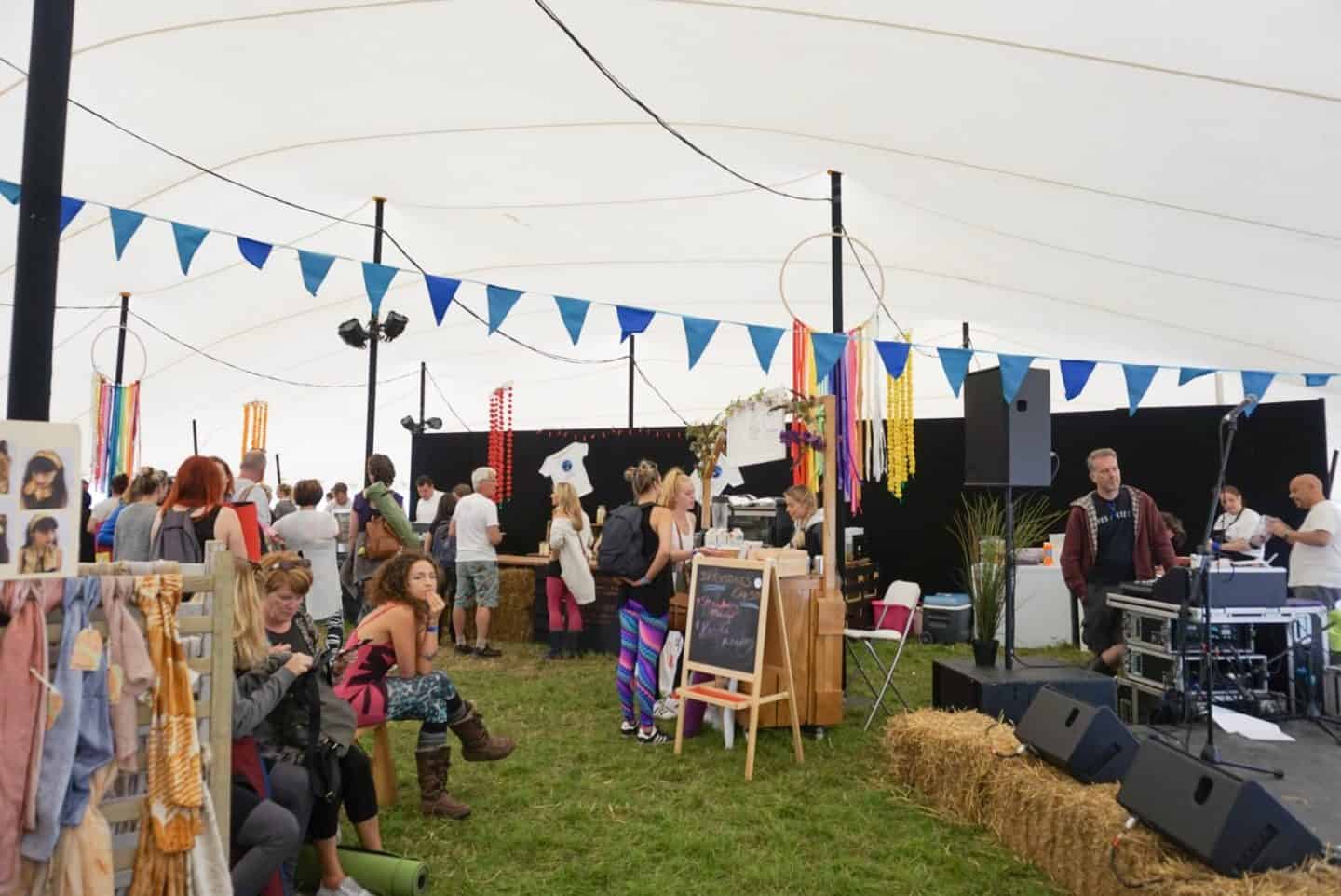 We also used this opportunity to have a walk around some of the stalls that were set up. There were some nice jewellery stands and clothes stands as well as food and drink stalls. I loved these cards from The Hammam Factory!
[easy-image-collage id=5189]
I also loved the idea of one of the stands called Nibs etc where Chloe Stewart, the lady who runs the company had created granola and crackers from the pulp of juices, she goes around smoothie and juice bars in London collecting the pulp and recycling it into food.. amazing!
On this note Soul Circus festival as you can also imagine, had a huge focus on sustainability. They had plenty of bins available all broken down per product, they had talks to educate people and they mentioned in their programme that they were donating any edible food to the Gloucester Food Bank, and these few things are just a few of many things they are doing!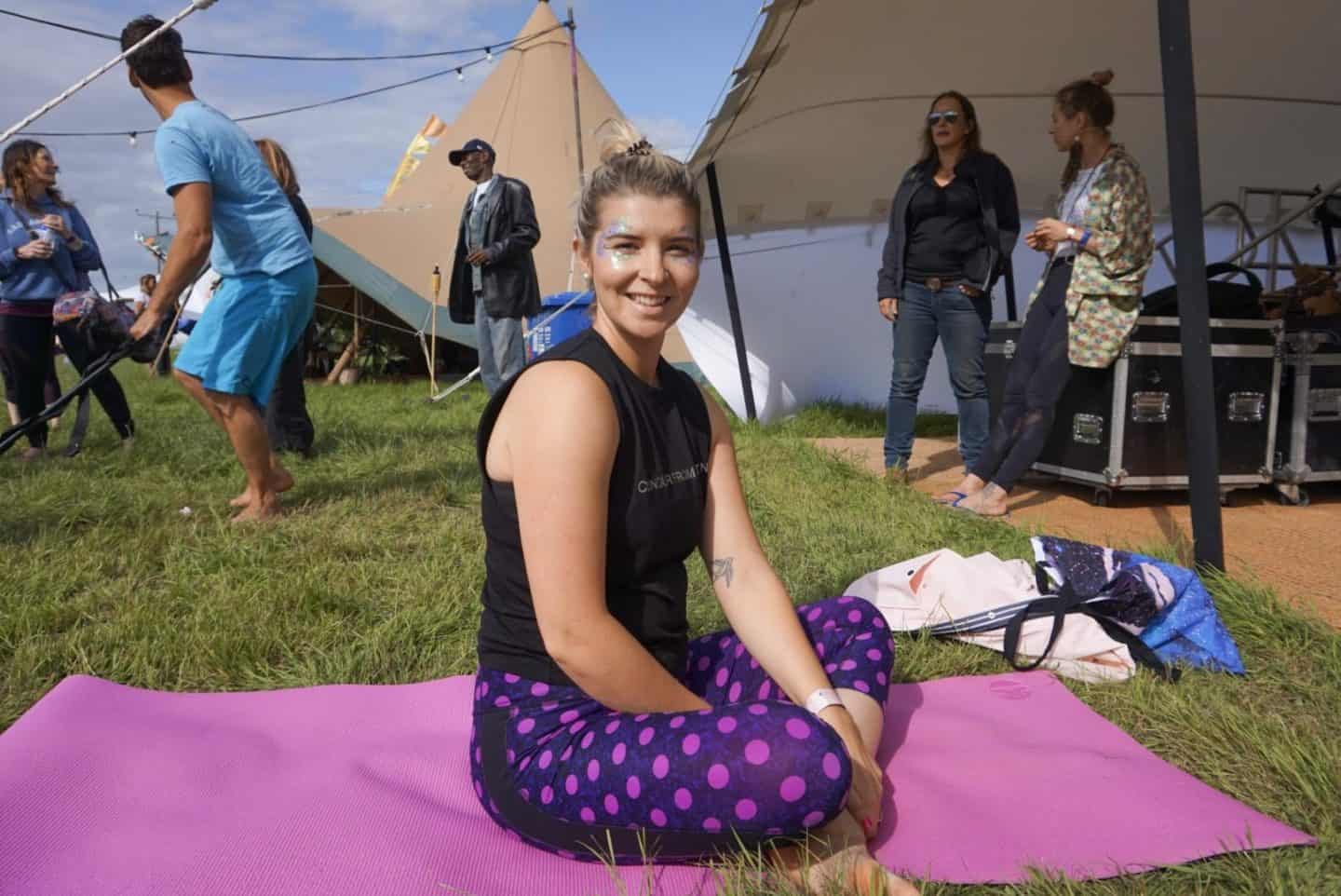 Next up on our agenda was a yoga class.. we knew this one was going to be a big and popular class as the programme said it could take up to 150 people. It was quite a squeeze but luckily the sun was shining outside so a lot of people put their mats on the grass and outside of the tent and the rest of us squeezed our mats up to one another.
I knew that Maxi Jazz from Faithless was head lining the festival and due to play later that night but what I didn't realise was that he was also playing for this class! Although the name should have given it away as it was the Maxi Power Live class! He was up on the stage on his decks for the whole 90 minute class playing pumping music to get us all going and we certainly needed it as this class was a power yoga session indeed!
I was lucky enough to be doing yoga next to Ella & Roman, her husband so that was really nice and just reminded me just how close and special this festival is!
After the class finished we remained in our spots as the next thing on our agenda was the Art of Listening talk with Will Young. When I heard Will Young would be talking at the festival, I won't lie, I thought it was pretty random but I had faith in him and his talk and as soon as he started speaking I realised we were in for an interesting hour. His talk was great and I definitely learnt a few things which I'm trying to take on board. Again, he interacted with the audience and people were sharing stories and asking questions and it was so nice to be around such open-ness.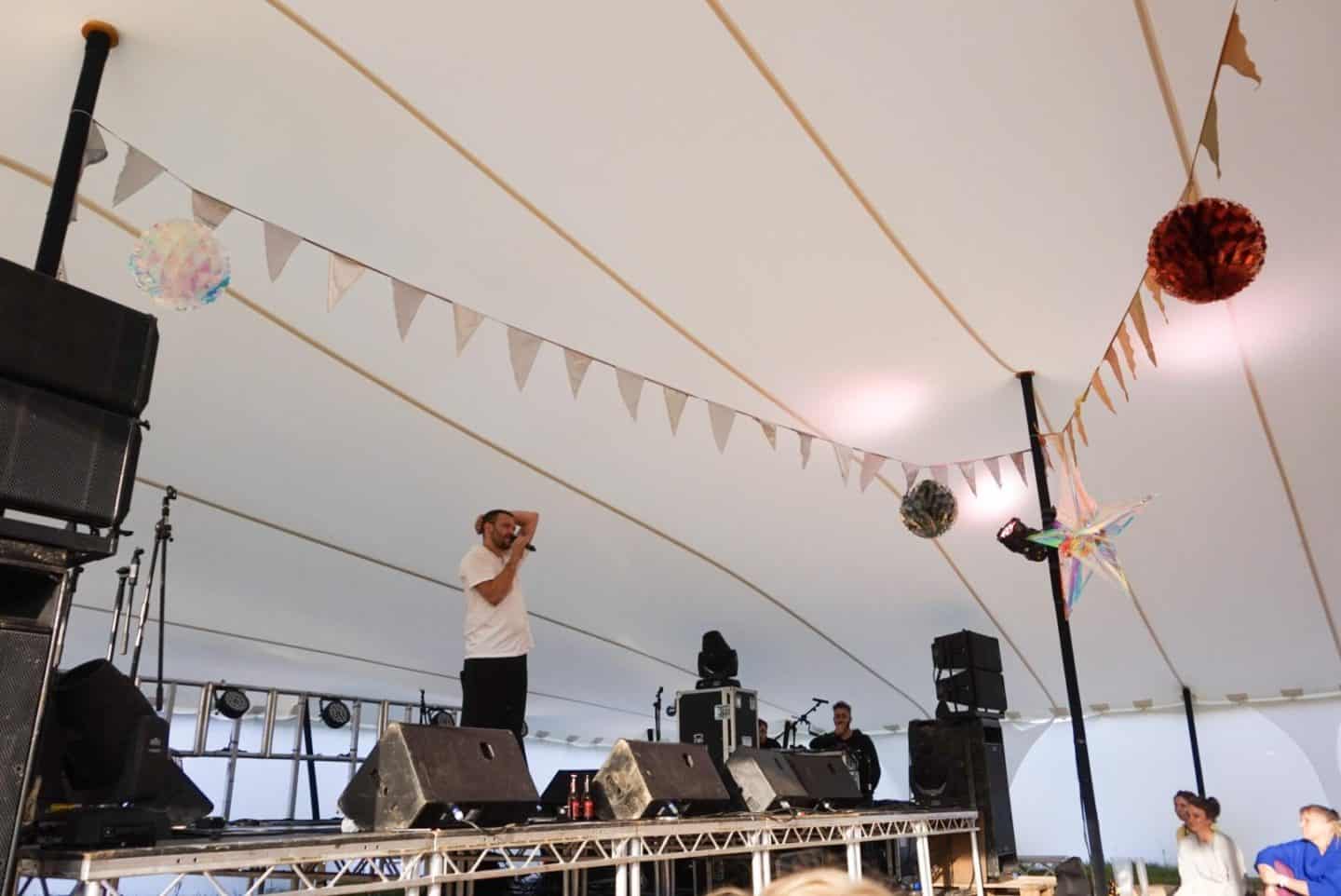 Pretty soon the evening dawned, the sky became pink and then dark and twinkling fairly lights lit up giving the festival a whole different vibe. People had also started on the prosecco and wine.. because life is about balance right?? Getting ready for the evenings music including Maxi Jazz from Faithless who was headlining and playing at midnight in the field near by.
Unfortunately I had recently got a cold and decided that I needed to use Sunday to recover before a busy week ahead so I said goodbye to this wonderful event! There was so much more I had to do there but I was grateful for the day I did spend there, in good company, around good company.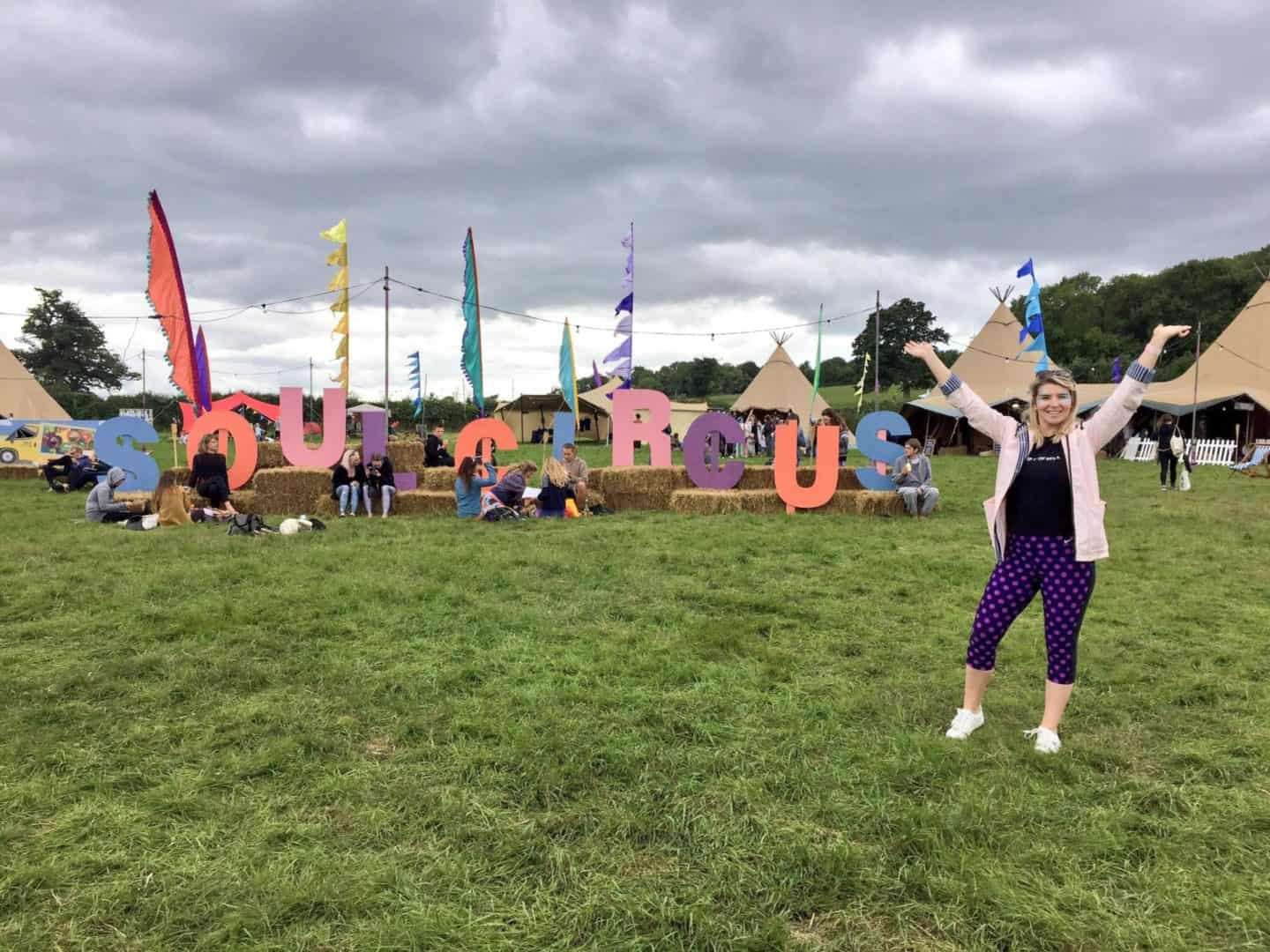 Sound good? Fancy going to Soul Circus?
Check out their website for tickets!
Namaste x