This post may contain affiliate links. I will receive a small commission if you use these links.
---
The Thermal Baths in Tbilisi and Sulphur Baths in Tbilisi are well known! A bit like Budapest, the city of Tbilisi sits on Sulphuric Water and Thermal Springs. Legend has it that a past King's Pheasant (or was it a Falcon?) got shot and fell into the water dying from the heat, the King ate it, loved it and decided to build a city there. Either that or it fell into the water, the water healed it, it flew away fine and the King decided to build a city there because of the healing waters..
As with all good legends, there are always at least 2 versions and whether or not either of the stories are true the City is in fact named after the Thermal Springs as in Georgian 'warm' is 'Tbili'.
Sulphur Baths Tbilisi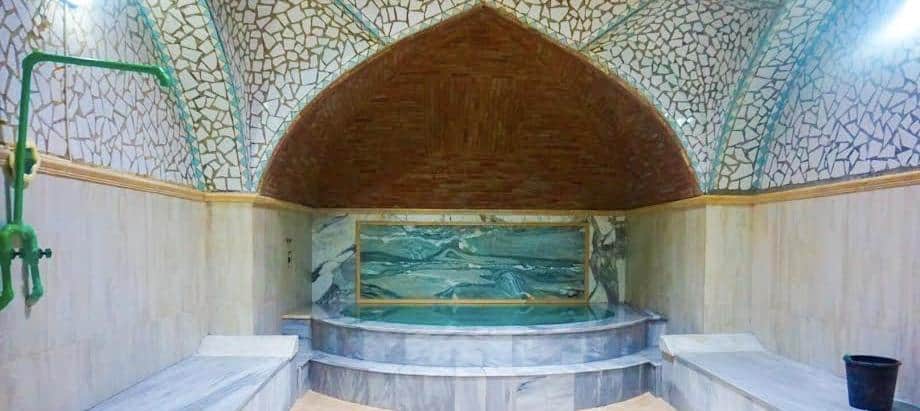 The Bath District of Tbilisi that holds the sulphuric water and Sulphur Baths in Tbilisi is called Abanotubani (located underneath Narikala fortress) and is quickly identifiable 2 ways- firstly the eggy smell which comes from the sulphur and secondly the dome shapes where that baths are housed.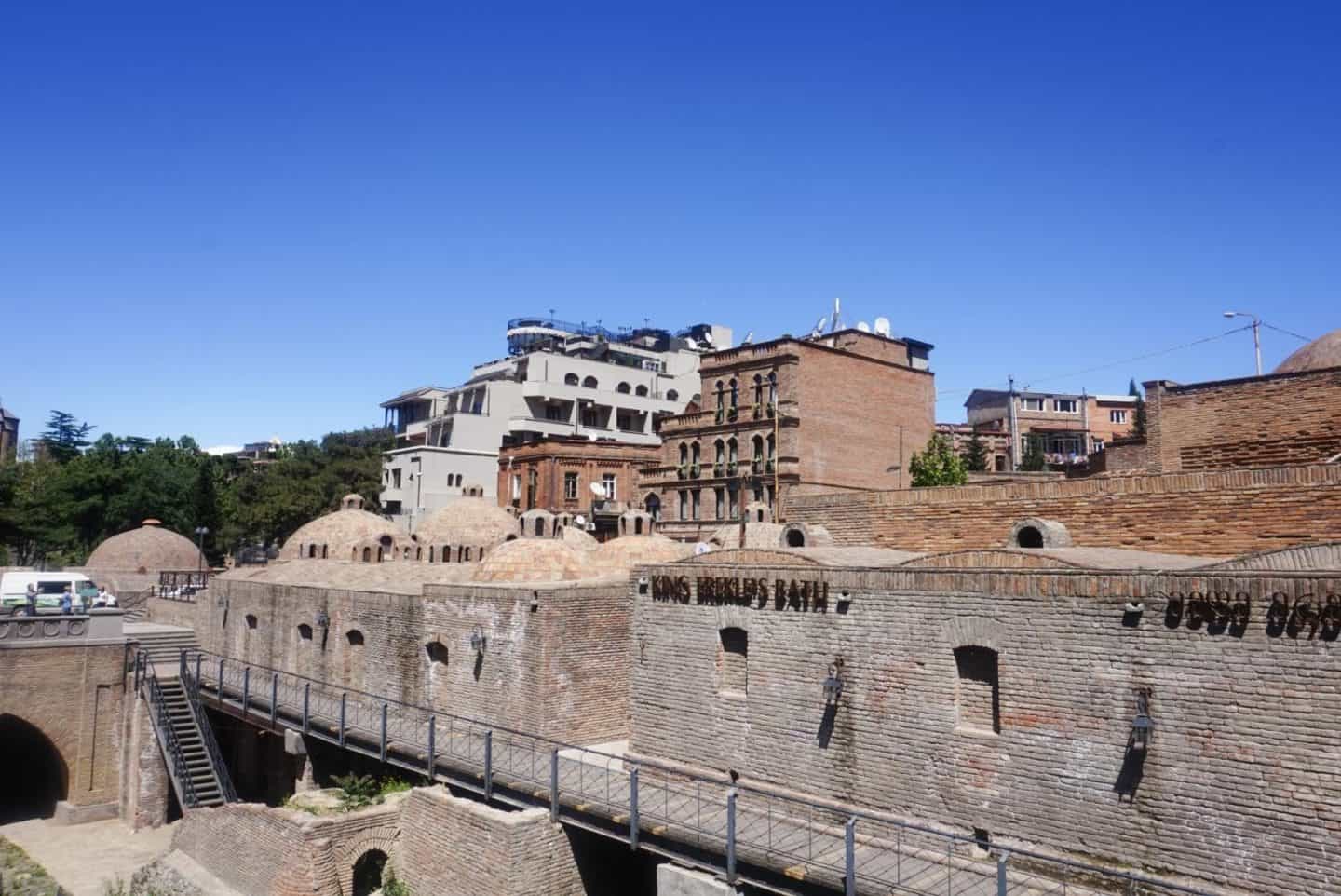 The Best Thermal Baths in Tbilisi
So of course visiting a thermal bath / sulphur bath should be on your Tbilisi bucket list but which is the best Thermal Bath in Tbilisi and which one do you choose??
There are both public and private baths in the district, public baths are split into male and female and I believe that they are cheaper but there's a whole lot of nakedness going on in them. The private baths are aimed at tourists and priced higher but you can wear swimwear in them and therefore go with friends and family of both sexes.
I searched google multiple times for the best Sulphur Bath in Tbilisi, but it wasn't until 2 locals suggested the same place as one of the best thermal baths in Tbilisi that I made my decision and got in touch with Gulo's Thermal Spa, personally I would recommend them as I had a good experience so here is some information about my experience to help you organise yours including how to book, costs, how to find them and things to not forget!
I would advise booking a room with them online in advance, visit their contact page on their website, or via their Facebook page.
---
More of my must read Georgia posts:
---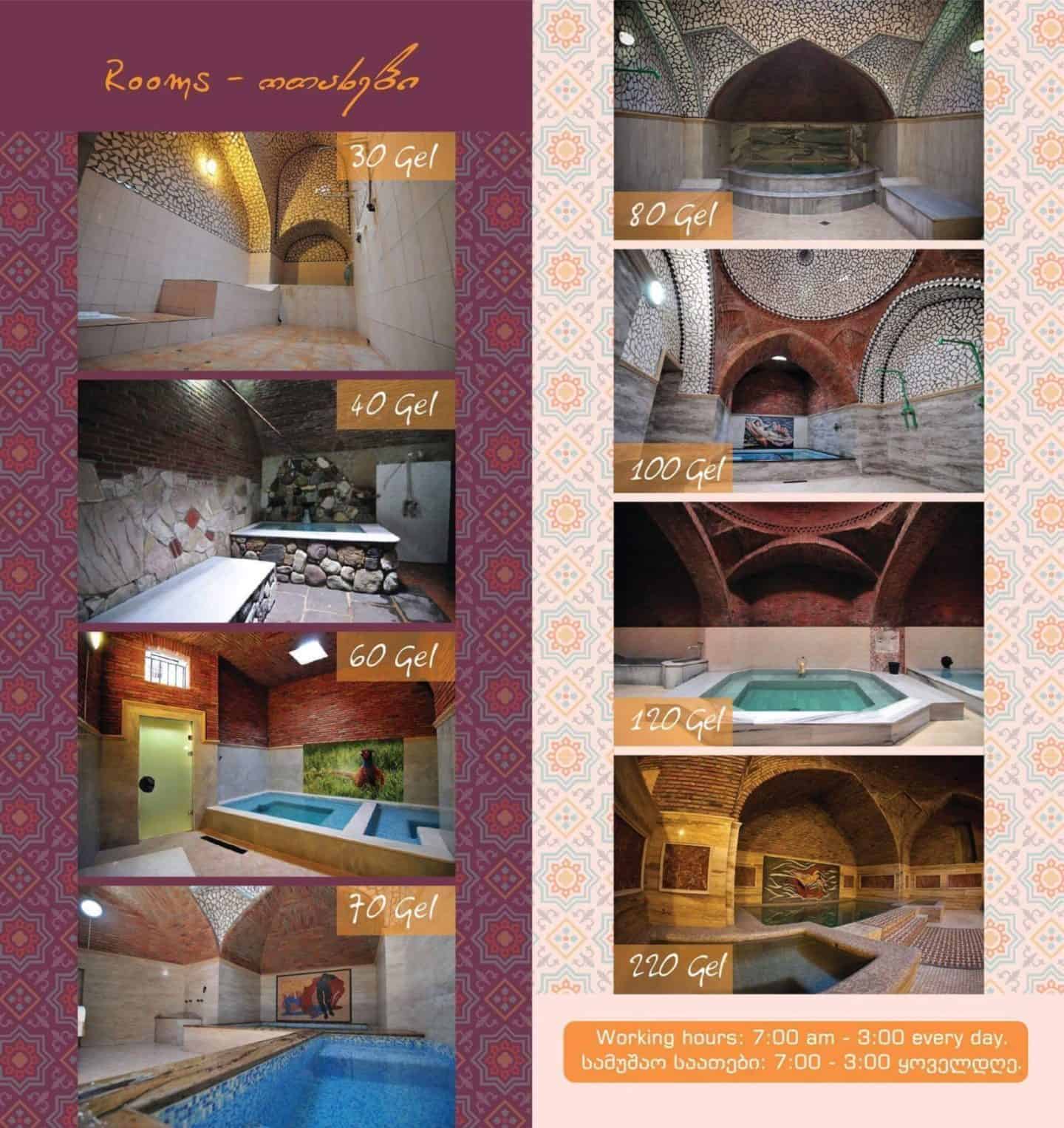 The rooms are charged by the hour and after much deciding I decided to go with the 80 GEL room as it seemed like a good mid-range option, perfect for 2 people. This is also the cheapest room that has a sauna, the cheaper rooms do not have one.
I had read you can get Hamam massages done at the thermal baths too (basically a body scrub). I'd had one done in Turkey a few years ago which was, ermmm an experience to say the least and on seeing the pictures above I realised that the massage would be done in the same room as where the pool is which I was a bit worried about as I was sharing the room with my Dad, I felt reassured however when Gulo's answered my awkward question of 'can you keep a bikini on whilst having the massage?' With 'yes'!
So I booked the pool in for 13:00 for the next day no problem. Now I just had to find the place!
Gulo's thermal spa was not noted by name on my trusty maps.me map and conveniently it didn't have a sign out the front either so below is a screenshot and pin of where it is along with a photo so you know what to look for. Go up the little street shown and you'll be in a courtyard area which is where the entrance is. (There is a hotel called Gulo's thermal spa on google maps a few streets over so don't get them confused!)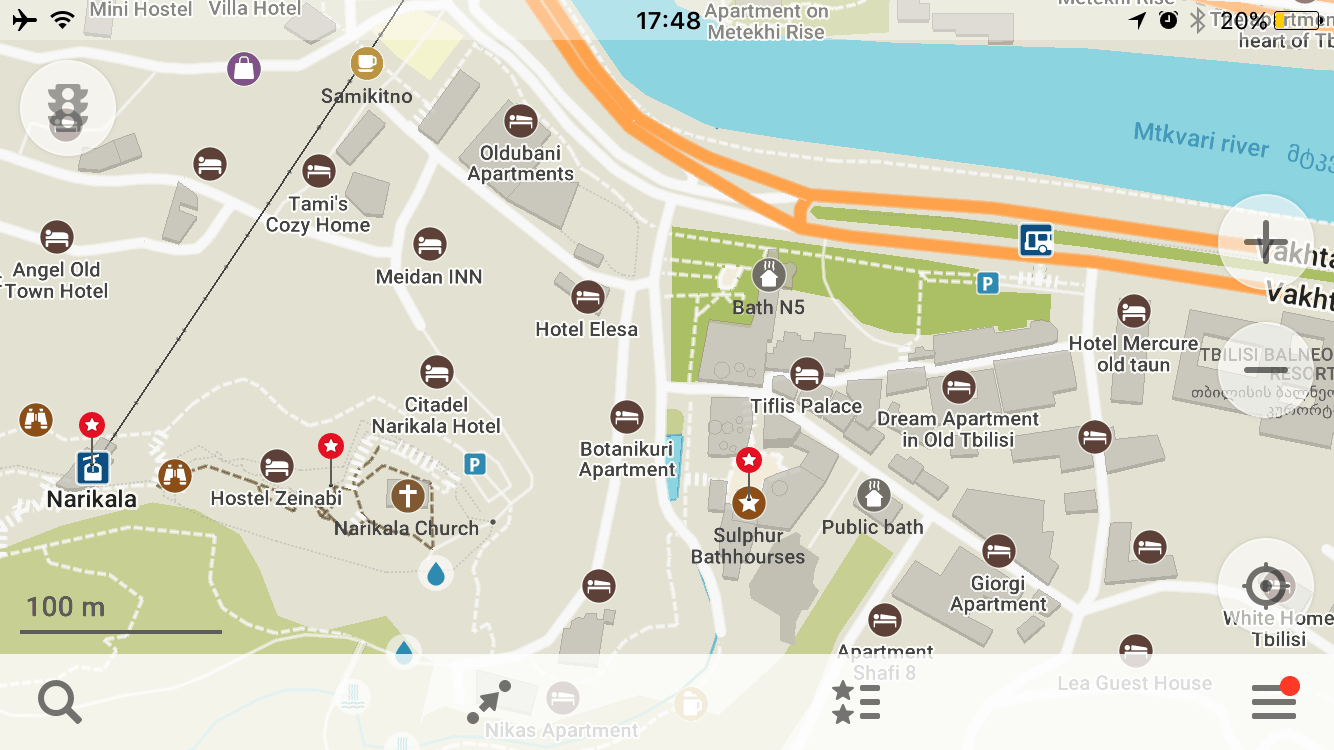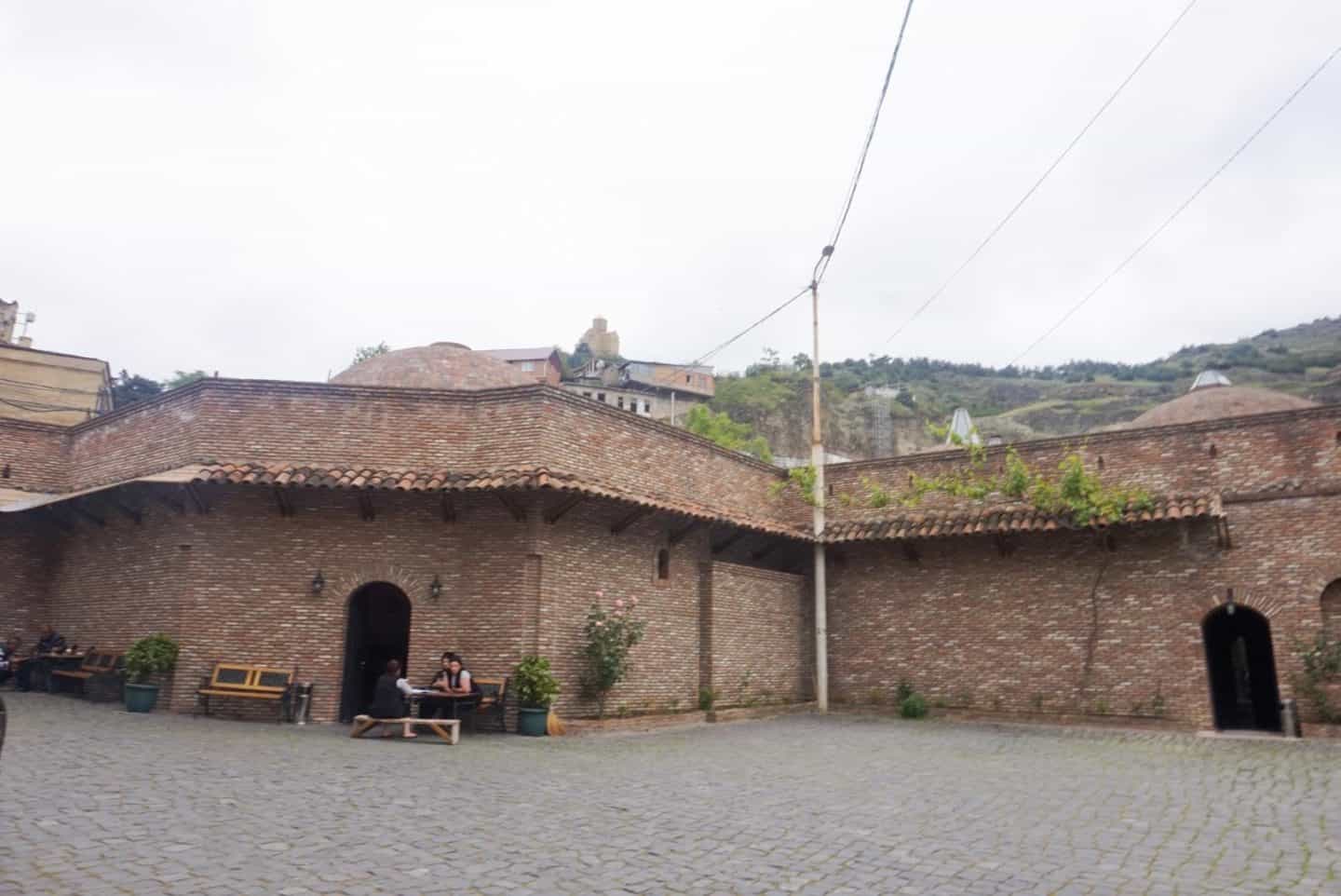 On arrival I told them I had a reservation, gave my name and we were led to our room. (On this note, they do accept walk-ins and it was very quiet at 13:00 however I can imagine in the evening it gets busier so I would recommend pre-booking so you know you have a room and at the price, you want to pay!)
I was pretty impressed as we had a changing and chill area, a big bathing room with a big pool of very hot thermal water, a second pool of freezing water, a sauna, a toilet and a sink.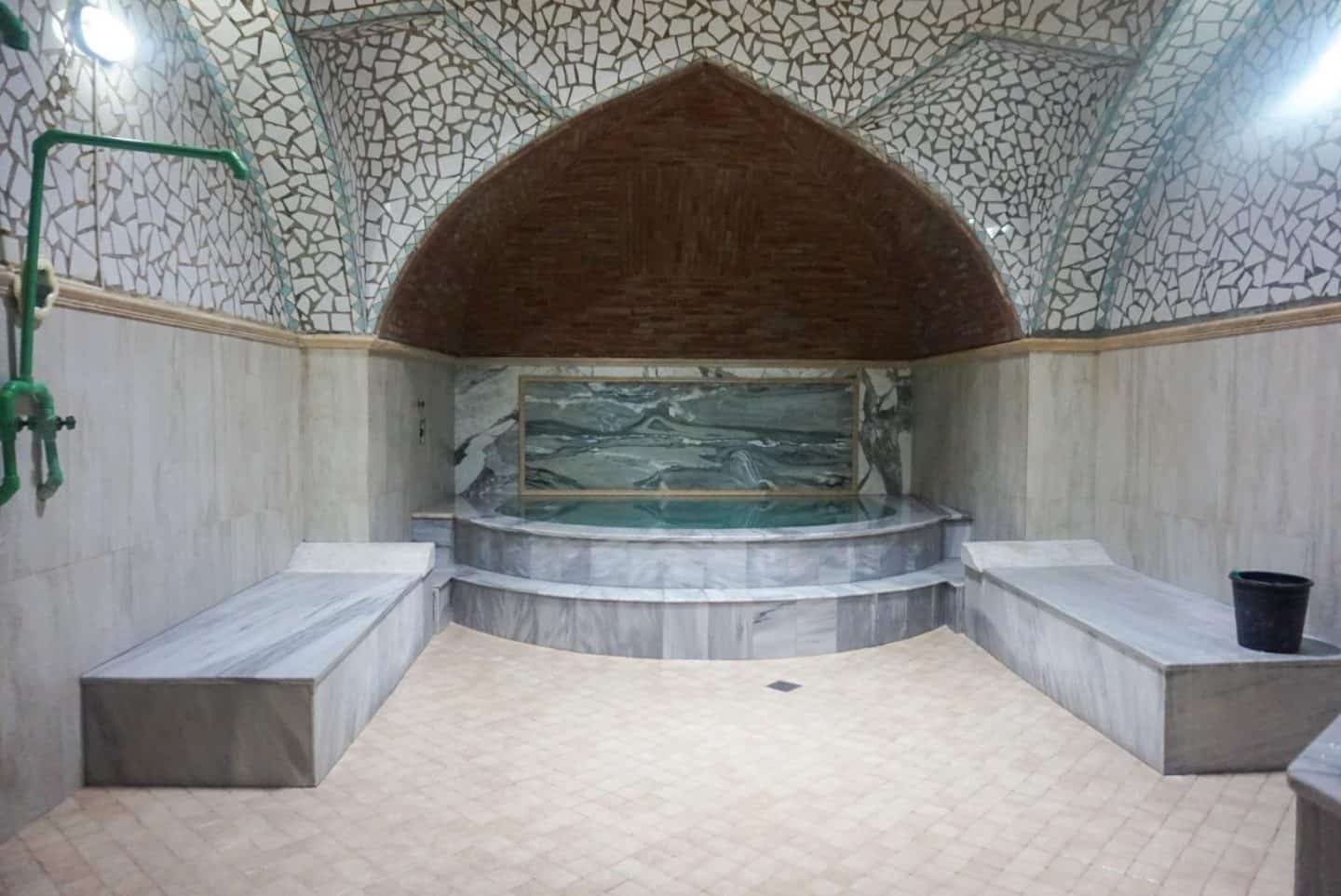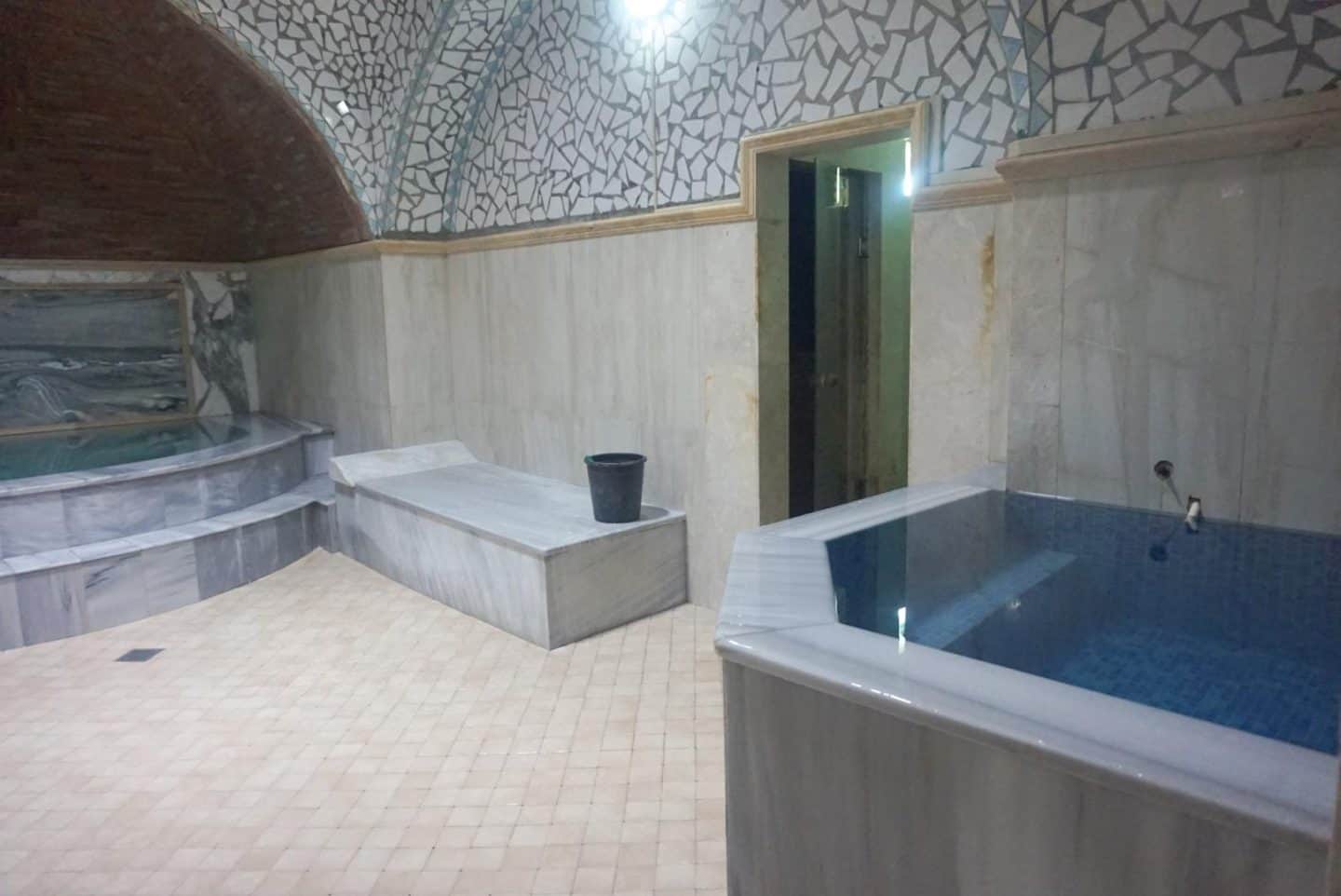 I will say that there's not much privacy. The toilet is to the side where the sauna is and there is no door and only a screen so make sure you're comfortable with who you're sharing the room with.
We headed straight for the thermal pool and it was very hot!! I got restless after about 3 minutes and spent the remaining 15 minutes getting in and out before the lady came in to give me my massage.
I had been quoted 10gl for the massage which I thought was suspiciously cheap and let's just say I paid for what I got. She washed down the marble slap which I then lay on. She gave me a quick scrub with a mit and proceeded to then throw hot water over me with a bucket before soaping up a cloth, putting bubbles all over me and then giving me the quickest full body massage ever.
After throwing a load more water over me and asking if I wanted to get in the cold pool of water (ermm noo!!) she left and it was all done in about 5 minutes! Although it was short after my experience in Turkey being scrubbed within an inch of my life, having my hair washed and having cold water thrown on me, I wasn't too disappointed with this experience. It cost £3.50 and my skin was smoother afterwards!
We spent the rest of the hour getting in and out of the pool and sauna and to be honest by the time 50 minutes was up I was ready to leave, I had doubted whether an hour would be enough but it really was!
We got dressed and I was thankful that due to my massage not being that thorough my hair had not got wet, we paid 90gl (£28) and left swiftly to carry on our day exploring the city.
Tips for Visiting the Thermal Baths in Tbilisi!
Take off all jewellery as silver can go gold in the water!
If you're getting a massage in the same room that other people are in and want to keep your bikini on wear a bandeau top with no straps and clip at the back so they can undo your top easily to massage your back when you lie on your front.
Towel hire, shampoo & conditioner is charged as an extra so take your own if you don't want to pay (although at Gulo's it's only 1-2gl for each item so very cheap)
Remember to take a plastic bag for your wet stuff.
As I said, I would recommend Gulo's Thermal Bath in Tbilisi from my personal experience and the 80gl room. I think that all of the bathhouses in Tbilisi are probably about the same quality and you'll get the same experience in each and I think it's certain that you pay for what you get with these rooms so keep that in mind!
---
If you want to see Tbilisi and the rest of Georgia really well, I would recommend checking out one of these tours, you could do a city tour, a bike tour, a wine tour, a mountain tour!
---
More of my Georgia Posts:
---
To SEE my trip to Georgia check out my YouTube Vlogs here!