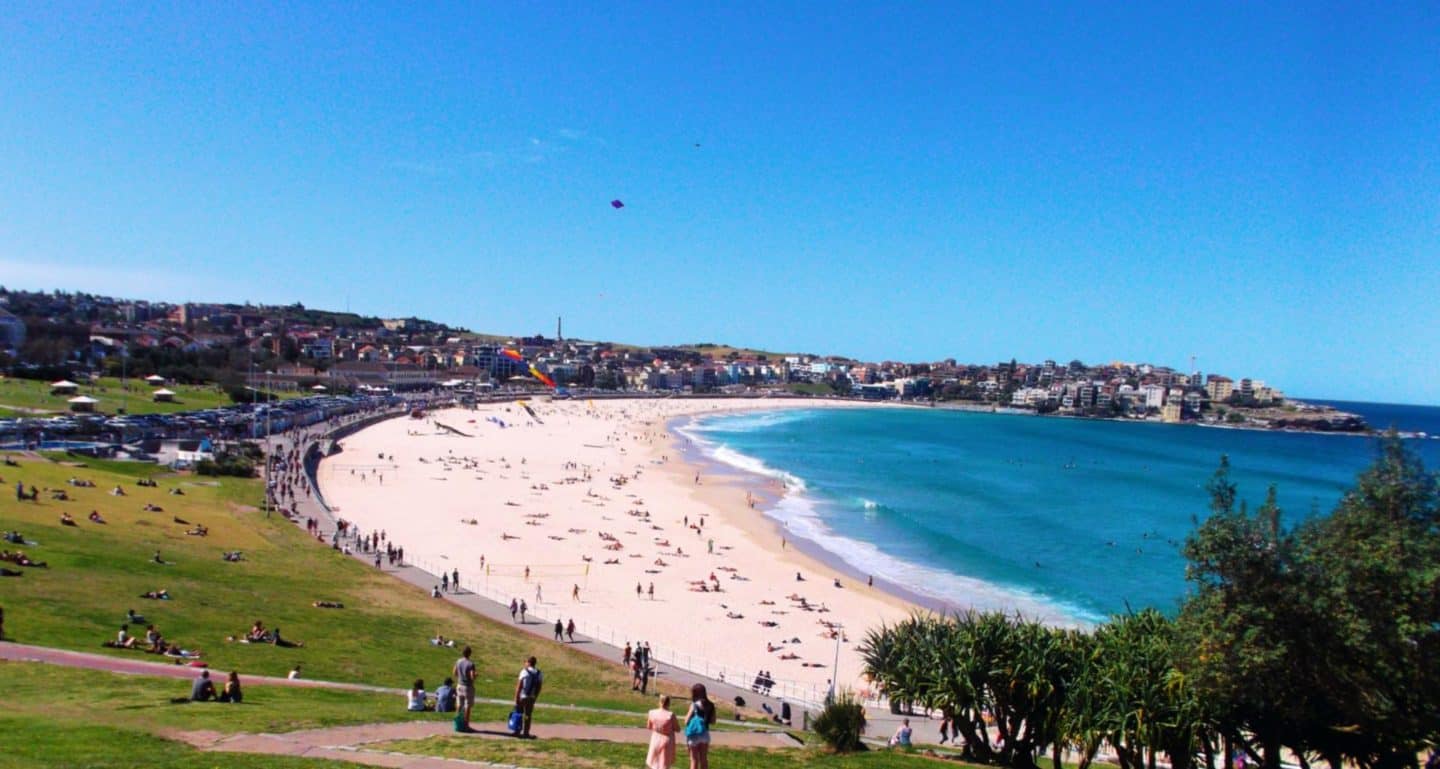 I lived in Australia for 2 years in 2012 & 2013 yet i've only written 2 blog posts about it- The Perfect East Coast Itinerary and Reasons to live and work Down Under for a year…or two! so i thought it was about time that i put all of my knowledge on the visa, work and living situation into a post!
I absolutely loved travelling and living in Australia, i spent my first year there as a 'backpacker' doing fairly rubbish jobs and moving around every few months and then i spent my second year living in Melbourne and really experiencing the Aussie lifestyle, i loved both of my years there and i would encourage anyone thinking about going to go so here I'm going to answer some questions that i had before leaving and i can imagine you have too with honest traveller answers so here goes:
Do i need a visa to work there and how do i get it?
Yes you definitely do need a visa for Australia. The majority of nationalities will need the Subclass 417 Working Holiday visa and you can apply through the official Australian Government website here and it will cost you roughly £220.00.
How long do i have to enter Australia after applying for my visa?
After you have applied online for your visa and you have had a reply to say its been approved you have exactly 1 year to enter the Country from that date, if you go over this time you're visa is no longer valid and you can't apply for the visa again!
Do i need a certain amount of money in my bank account before arriving in Australia?
By law you do and the visa conditions state you must have a certain amount in your account, however i have never heard of anyone having their bank accounts checked on arrival so you shouldn't worry about this too much!
Of course it would be silly to arrive in Australia without sufficient funds even if you did plan to work straight away so you will need a good amount of money when you do arrive.
How much money do i need to take to Australia?
This all depends on what you're planning on doing when you arrive, are you happy to look for work straight away and get a job within the first 2 weeks or do you want to travel for a few weeks/months first.
I took £3000.00 to Australia with me but after a month travelling in Thailand beforehand i was happy to start working when i got there so i didn't eat into this money too much (and i stayed with a friend to start with so i wasn't paying accommodation costs) and in the end it went towards a trip to New Zealand a few months later.
If you want to travel for a few weeks/month first then i would say to budget at least £2000.00 a month. Hostels are on average £15.00 a night, plus food and drink, public transport costs and trips. This amount is based on you travelling as a 'backpacker' too!
Should i travel or work as soon as i get to Australia?
I would personally say to travel! If you have a good amount of money saved before going to Australia then its wise to actually use it on travel, otherwise you will arrive in Melbourne, Sydney etc tell yourself you need to get a job but as you have money in your account you'll have less motivation and will end up spending it all just living there!
Instead use the money to do a months East Coast trip and visit the places you have always wanted to and when the money starts to dwindle then stop and start working, you'll also find work a lot faster when you need money.. trust me!
Is Australia really that expensive?
Yes and No, when you aren't working yes its one of the most expensive places to live and travel in the world, there's no getting out of that. There are ways you can spend less like going to the supermarket to buy food and cooking meals in the hostel, drinking [goon] before you go out, walking rather than using public transport etc but there's no denying its expensive. However the reason you're going is to work and once you have a job and you're earning their wages it becomes a lot easier!
Is it easy to find work?
I'll be honest, it's not really really easy! There are a lot of backpackers in your position all trying to get jobs. However it is a very big Country and there are jobs out there but you will need to put some effort into it.
What kind of work is available?
You really can get any job in Australia. I had previous experience Sales and Office experience so i found call centre work very easily but bar and waitressing work, hairdressing, childcare, office work, reception jobs, labouring jobs are all really popular too and its kind of a backpacker right of way to have one of those roles.
How do i find work?
Firstly word of mouth is your best bet, if you're in a hostel then start talking to people. Often people who are staying in a hostel are staying there long-term and working, they may know of a position where they work. A lot of hostels have a jobs board/department too that might be able to help.
Secondly go online- gumtree.com.au is brilliant for 'backpacker' jobs and i would recommend joining with recruitment agencies online rather than applying for individual jobs, that way you have one interview with them and they will put you forward for multiple jobs.
What is the pay like?
Waitressing and bar work is probably the lowest pay you'll get at about $18.00 -20.00 AUD an hour, however the Aussies do tip so you may get a bit more and if you compare this to what the pay is in England that's still very good! Working in Call Centre and office jobs i was getting paid $21.00 -24.00 AUD an hour and coming out with $670.00 a week after tax which was really good- roughly £330.00.
And if you're really lucky and if you're skilled then you can get wages as high as $40.00 AUD an hour in some roles and some areas of the Country!
How do i get paid?
Before you start work you'll need to apply for a Tax File Number (TFN) online as you'll be asked for this by your employer, you'll also need to set up a bank account with one of the major banks- ANZ, Commonwealth, NAB etc and its that simple!
Am i able to claim my tax back?
I believe that as of now you cannot claim your tax back in Australia. Up until now people on the working holiday visa have been able to claim all their tax back (unless you earnt over a certain amount) however the rules have changed and this is no longer yours to claim back unfortunatley!
Does the visa have work restrictions?
Yes, although your visa is for 1 year and you can work for the whole year, you can only work with an employer for up to 6 months. This does get checked and the majority of employers do abide by this as they have to pay a fine if they get found out.
One way to get around this though is if you get the job through an agency who are paying your wages then after 6 months you can ask the company to take you on directly as that way it will look like you have been paid by different employers and not the same for over 6 months but generally you'll probably be moving about so it's not much of a problem!
Where would i live?
When you first arrive unless you have friends you can crash with you should book in a hostel, meet some people and get a feel for the city you're in. Living in hostels is actually really common. I lived in a hostel in Sydney for nearly 3 months because i didn't want to put a bond down on a room in a house/flat, i knew i was only staying short-term and i loved how social it was living in the hostel. Often hostels will have a weekly rate which is less than paying their normal rates per night.
If you're planning on staying in a city longer term or want more privacy then get on Gumtree (i basically sorted my life out using Gumtree in Australia!) and there are lots of rooms you can rent in shared houses starting from about $150.00 AUD a week.
How do i get my second year?
I'm always hearing a rumours that soon a 2 year visa will be given straight way instead of just 1 year however as it stands at the moment to get your second year visa you need to do 3 months farm/regional work.
This can be quite hard to find as so many people are often looking for it and farming depends on the season but if you look hard enough, take a risk and turn up to towns then you will find it and you have to stick out the same job for 3 months or if you keep swapping you need to do 90 individual days work and then the farmer will sign a form for you which you can find online to prove you did it so don't lose this!
Do i need to do my second year straight away?
You don't need to go onto your second year visa straight away, if you want to then you need to apply at least a month before your first year visa ends and once your second year visa is approved you will move onto this however if you leave the Country you have until you're 30 (this changes with each nationality so its worth double checking) to use your visa and again you just go online, complete the details using the form the farmer gave you and it will get approved and once again you have a year to enter the Country on this visa.
Could i get sponsored and stay out there forever?
This is definitely a possible option! I know a lot of people who have been sponsored in their jobs and now have permanent residency in Australia. It does cost a lot of money and often you will have to pay for this yourself rather than your employer paying and it helps if you're skilled as they basically have to prove you can do the job better than an Australian but it is possible!
I don't know if i'll like it…
You may well arrive and not like Australia but I've never heard of this happening before!
If you decide to work in Australia rather than just travel then you will reach a point where reality hits and you're working 40 hours a week, you miss your friends and family at home but it is a great Country, the wages are good, the weather is good, the people are fun and laid back and although i worked full time for most of my 2 years i still had a really good social life and travelled a lot of the Country and unless you go you'll never know!!
I hope this helps you make a decision and answers any questions that you had!
**Are you going to Australia soon.. I'd love to hear your plans!**