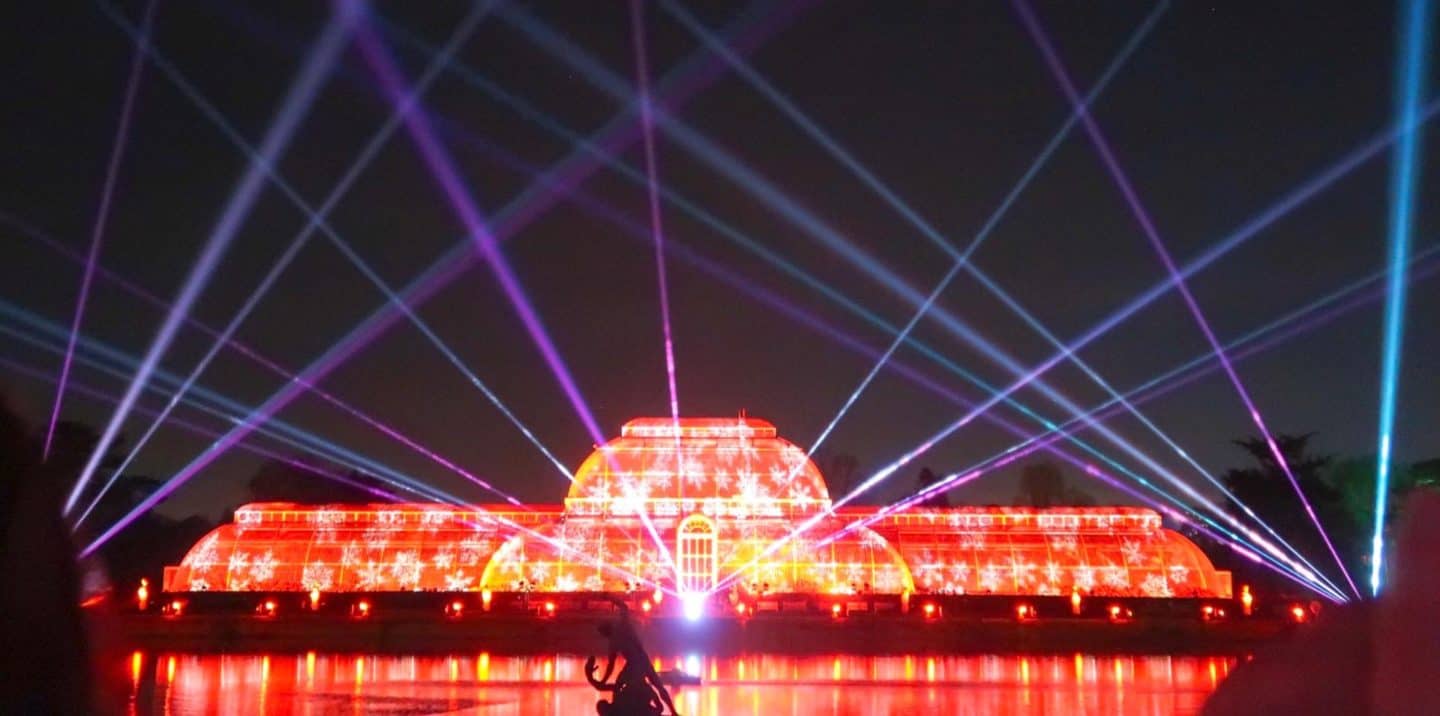 If there's one thing you need to do this Christmas in London, it's visit Kew Gardens after-dark aka #Christmasatkew.
Although, the first thing you need to do is to purchase a ticket as it sells out fast!
Update: I went in 2017 and it certainly didn't disappoint, here's what we saw and what it looked like and I can imagine that 2018 Christmas at Kew will be even better!
As soon as my sister and I walked through the ticket entrance into the park to start the after-dark festive trail my first thought was that this felt like a totally magical experience and I felt as if we were entering an enchanted forest. This feeling stayed with me for the next hour and a half whilst we followed the trail through the park.
The sparkling trail features over one million twinkling lights and it's not hard to see where these million lights have gone as every edge of the trail has been lit up. Not only that but each part features something completely different too, both to see and hear.
Each turn brings a new Christmas related song, all of which were very mellow in their tone helping to create an enchanted atmosphere but also a nice feeling of calm. Some of the songs are played in tune to the installations, for example there are trees covered in lights which light up following the song so they appear to be singing and in another section the floor is covered lights which again move to the tune of the song being played.
The installations are fairy tale and fantasy like with a huge tree made from sledges, glittery flowers set in giant pots, a fire garden, a bridge that has been completely lit up over the pond, and not to mention a dazzling walkway covered in thousands of lights which creates the perfect Instagram image!
This is not all though, throughout the park there are trucks selling Christmas related foods and drinks, there's a live pantomime performance, a vintage fairground, a station where you can buy and toast marshmallows over a fire and there's a chance you may even see Santa! Plus a lot more!!
(Not part of the installation but also very interesting is just how many planes fly over Kew Gardens into Heathrow every few minutes!)
The trail ends in front of Palm House which hosts a fantastic light display over the building and lake in front. It's a truly impressive display and it lasts for quite a while so find a comfy spot and take it all in before heading out of the park!
If the above isn't enough to convince you to visit Kew Gardens this Christmas, take a look at my photo's below!
If you're not in London already and need to book train tickets to London, be sure to check out The Train Line. I use them all the time to compare the best train times, journey lengths and prices!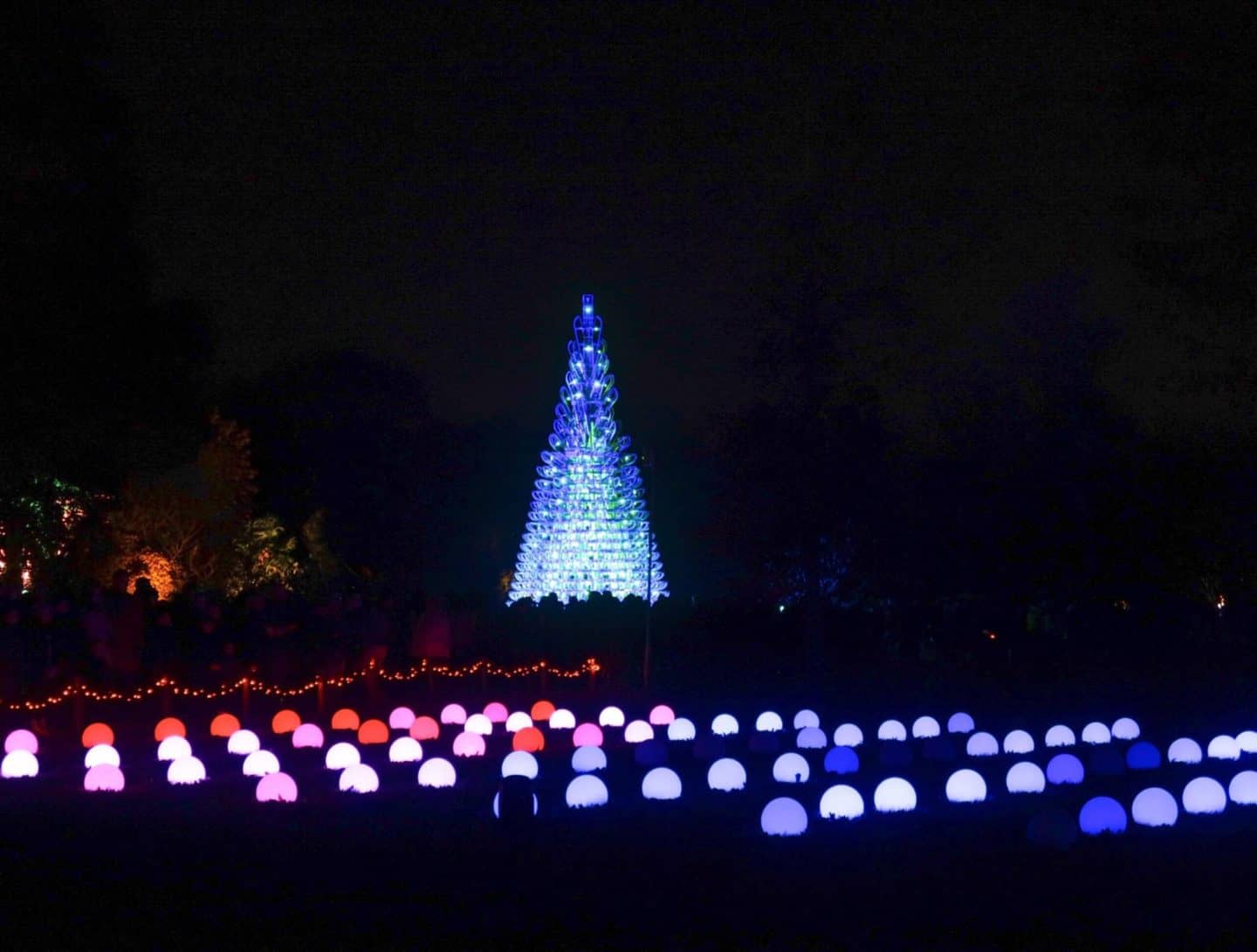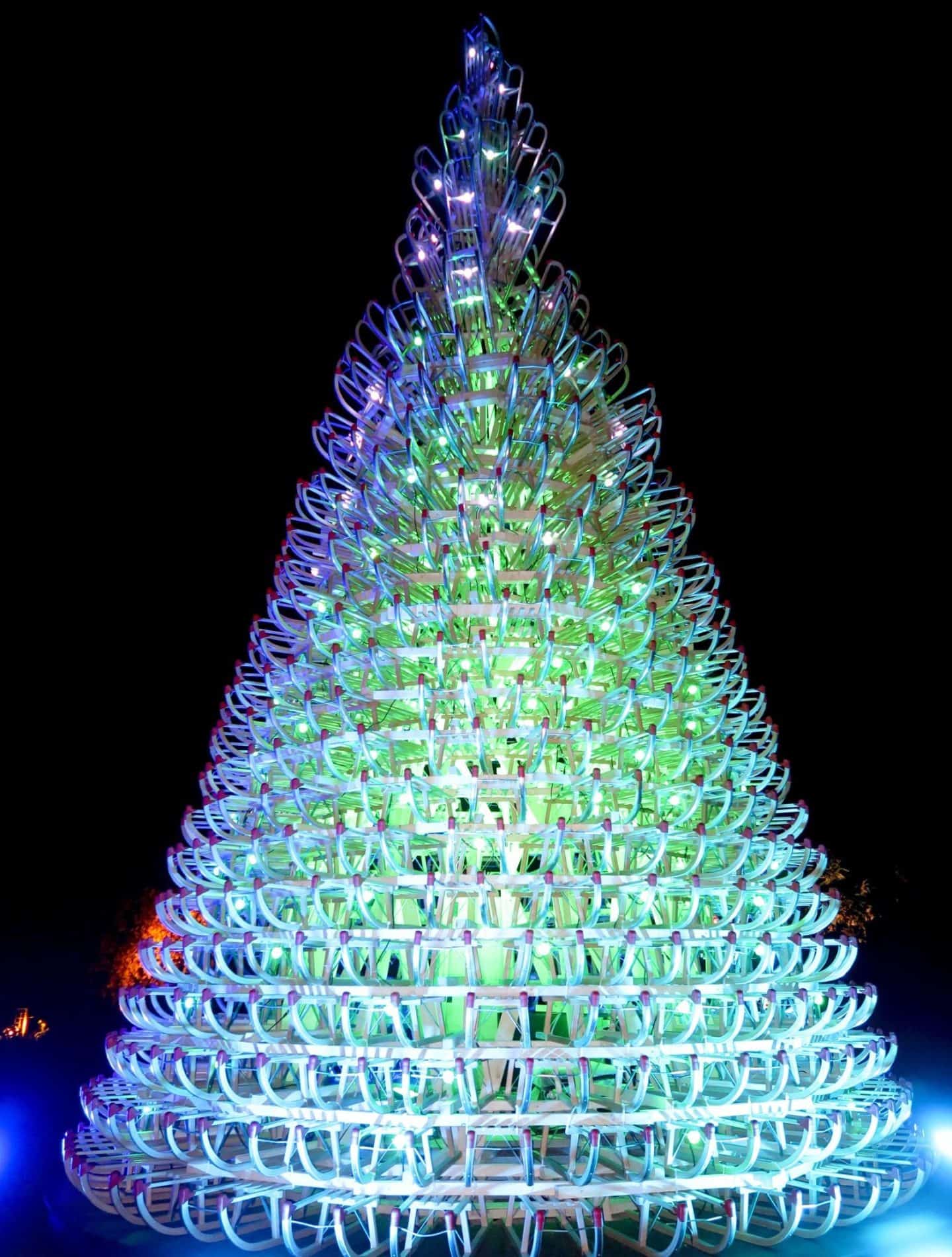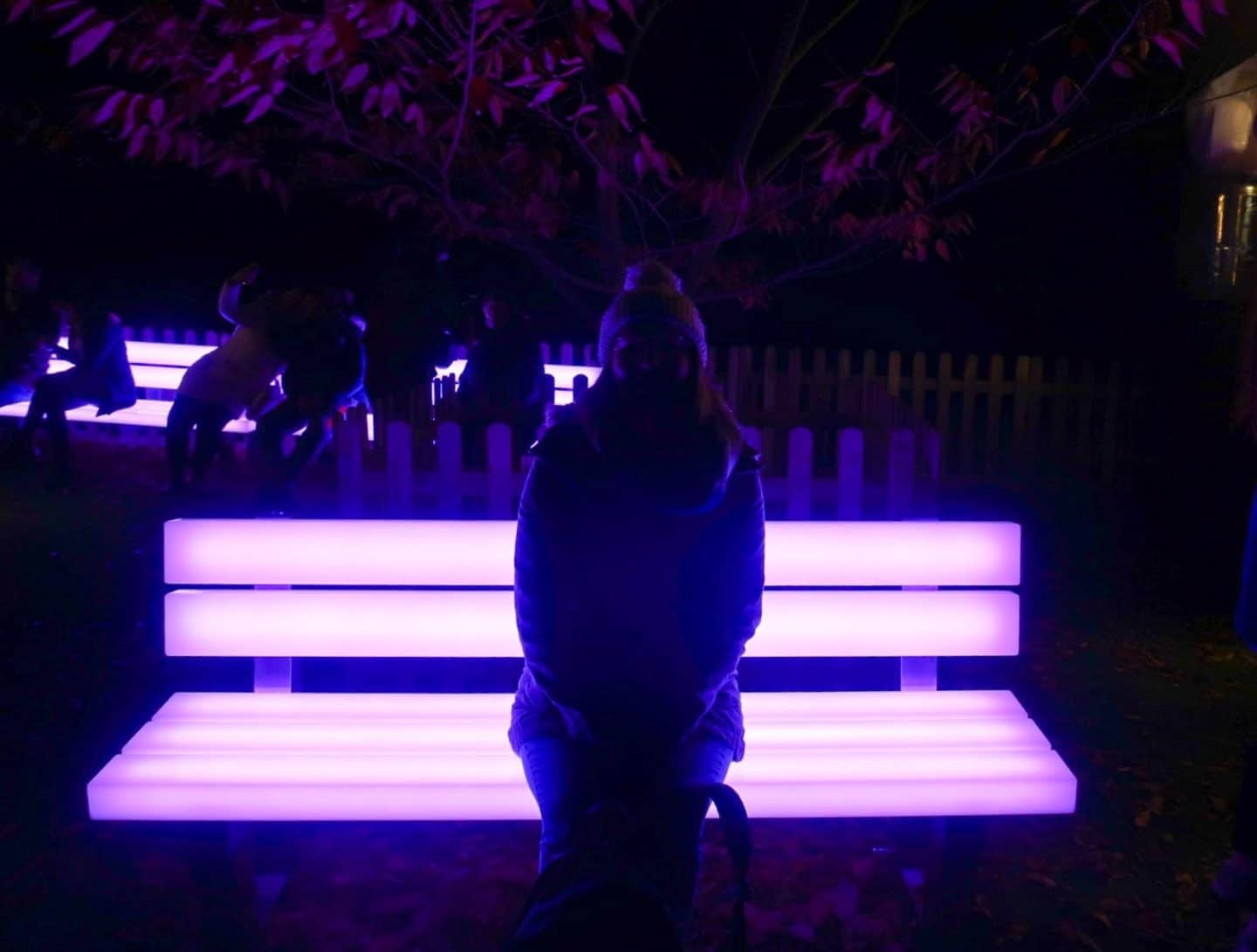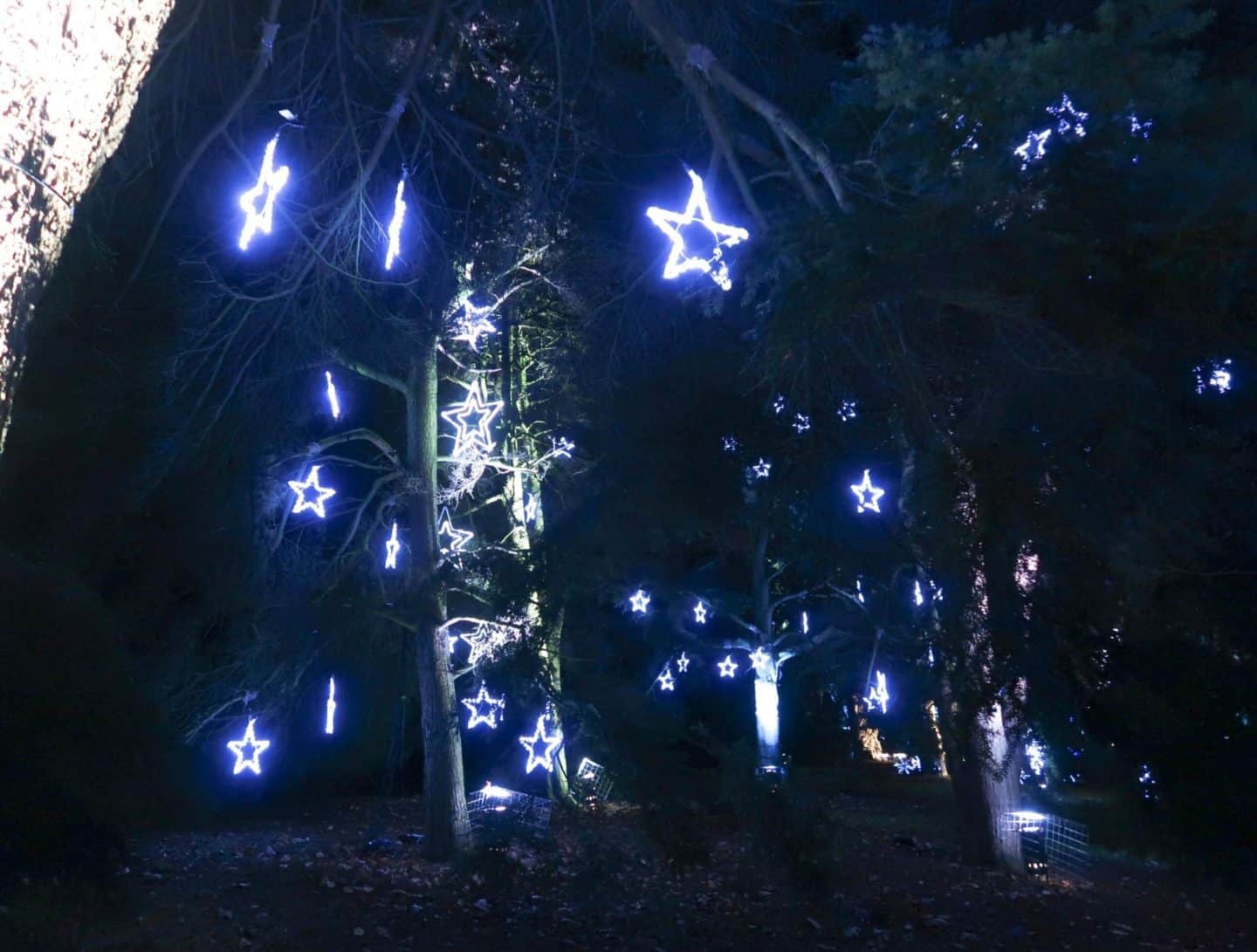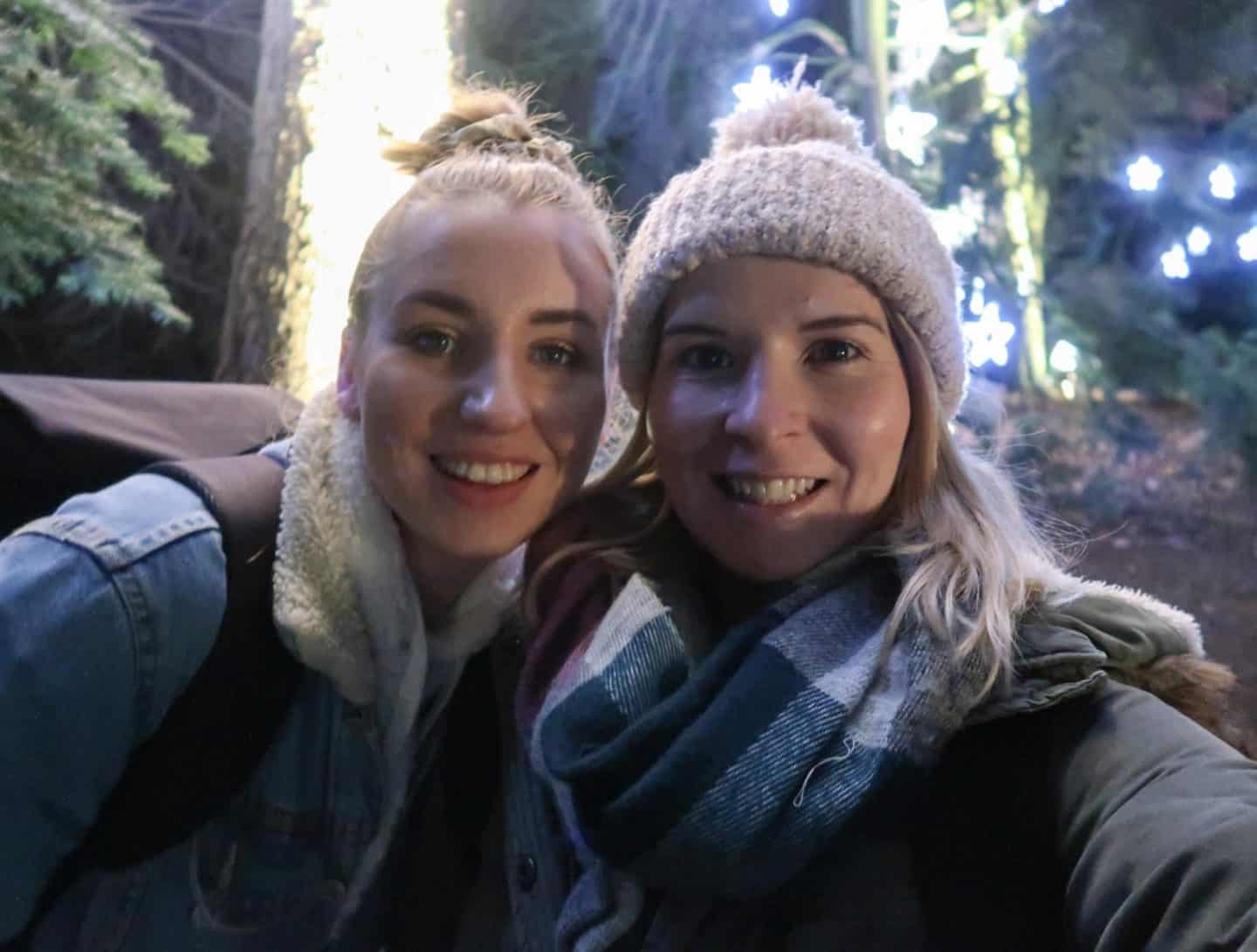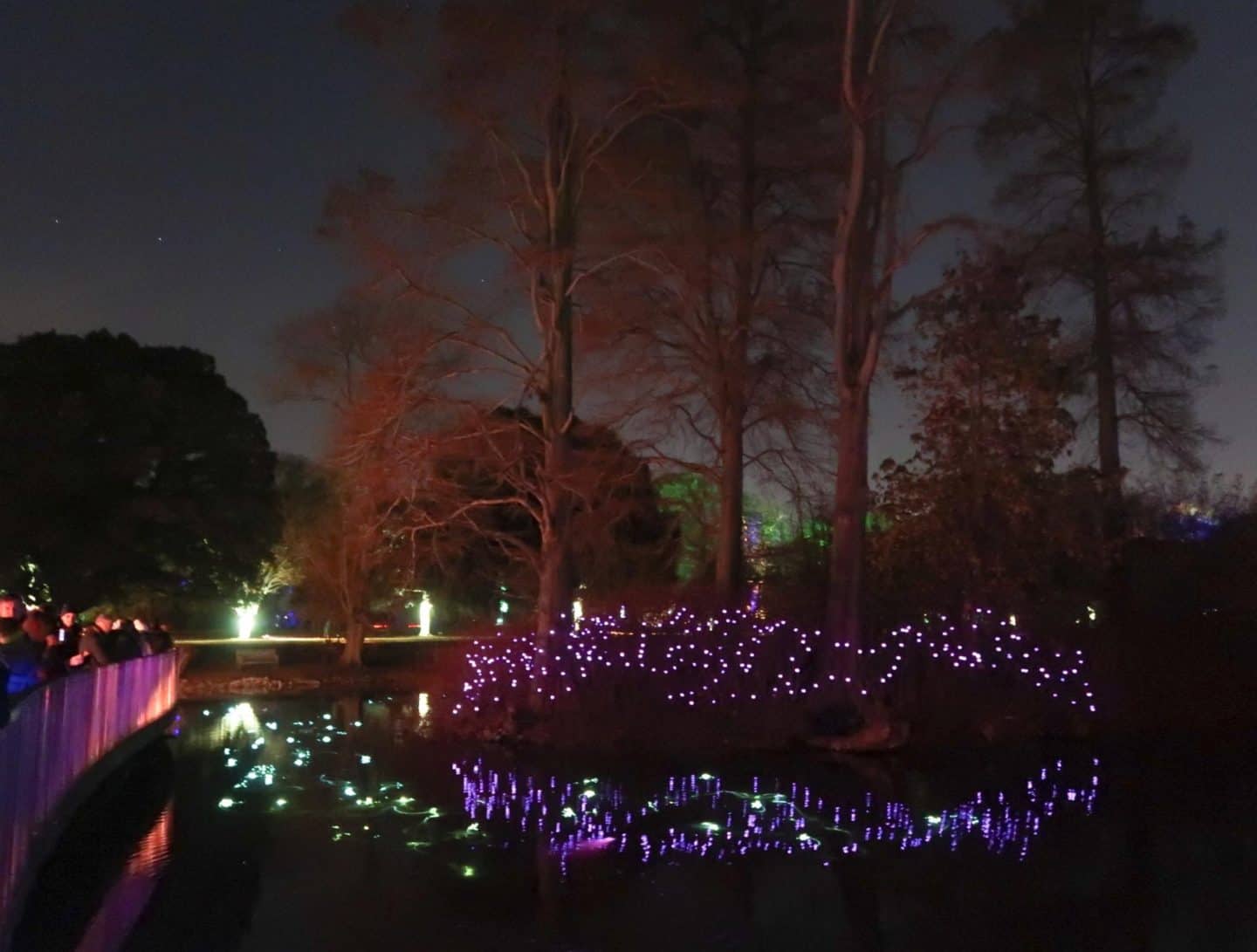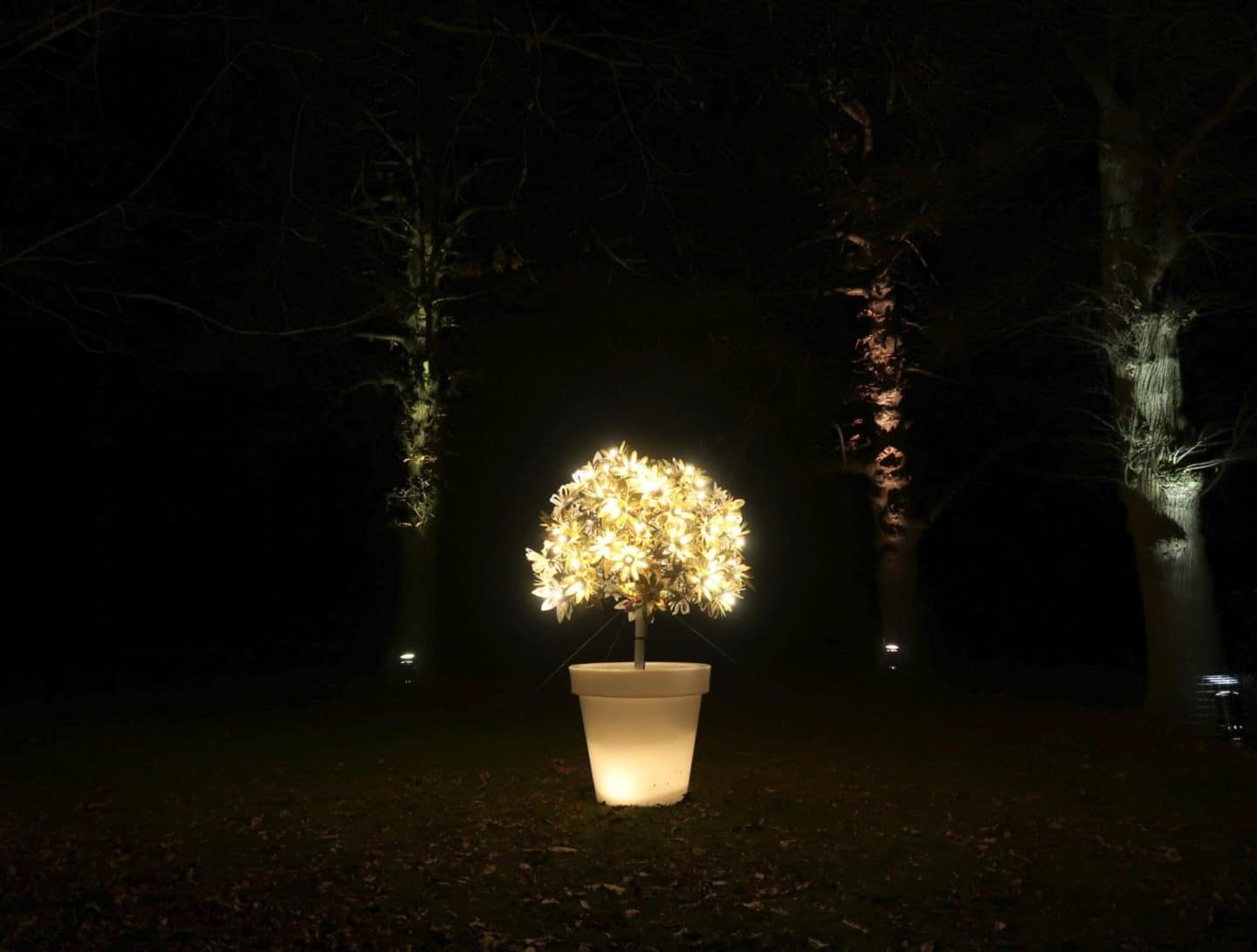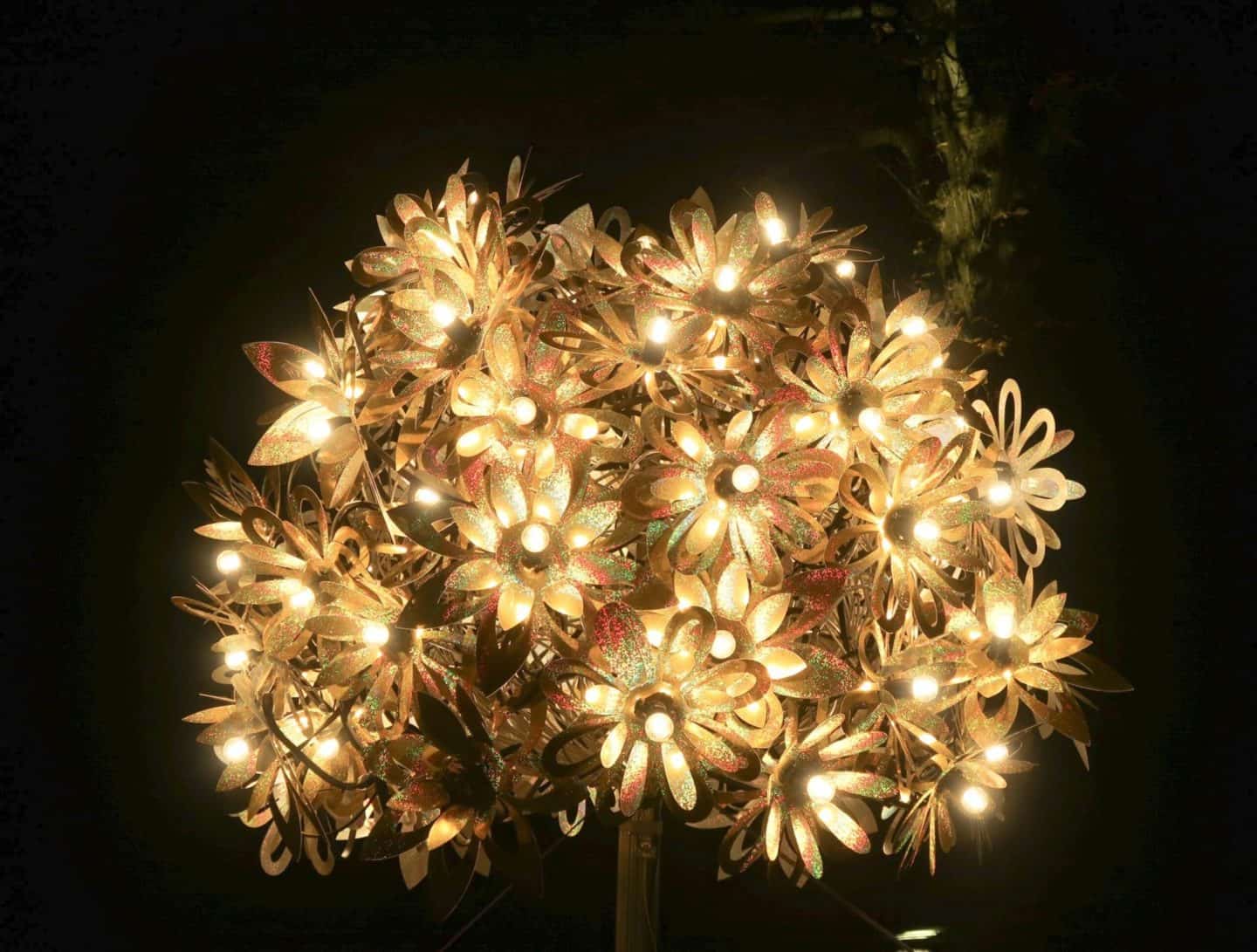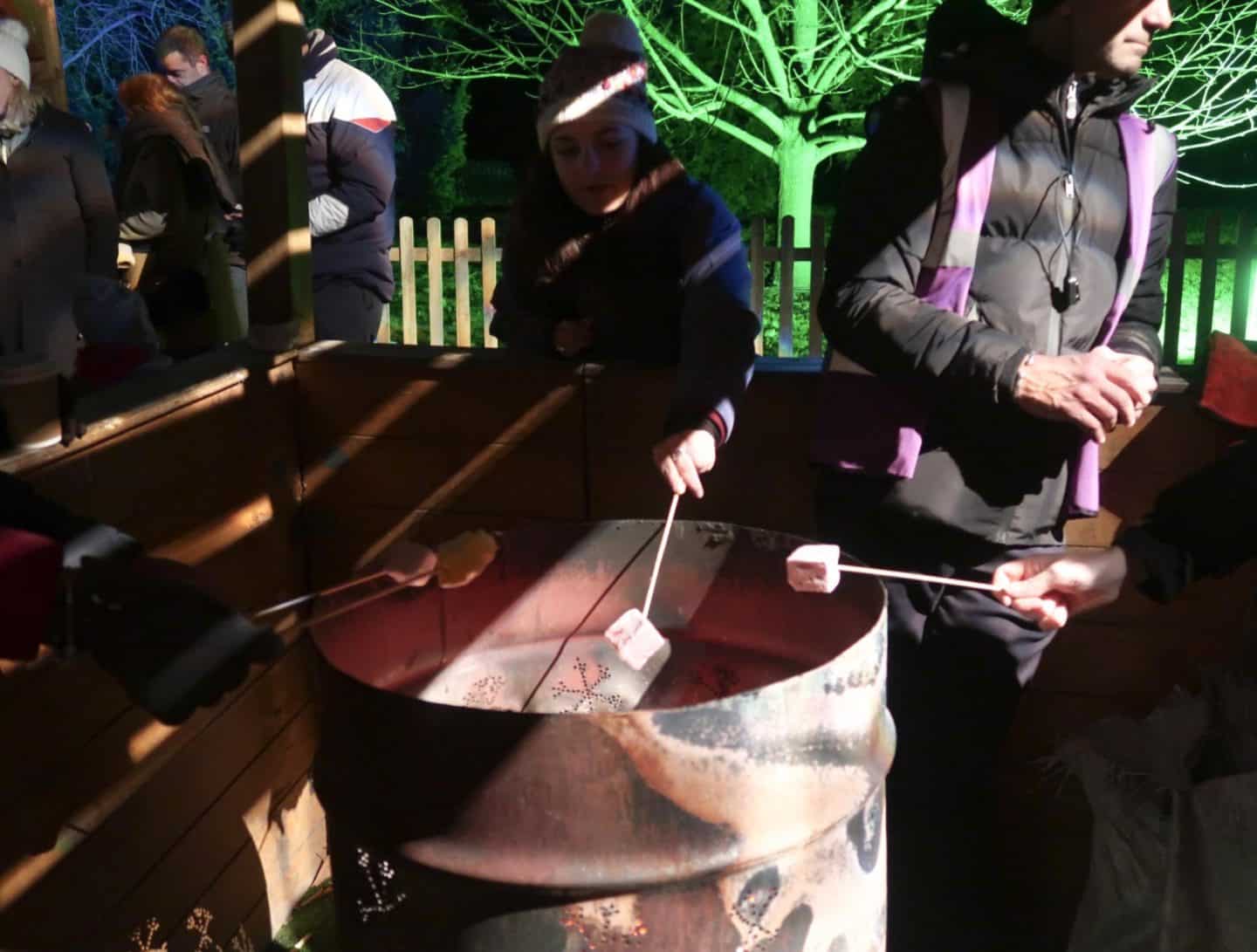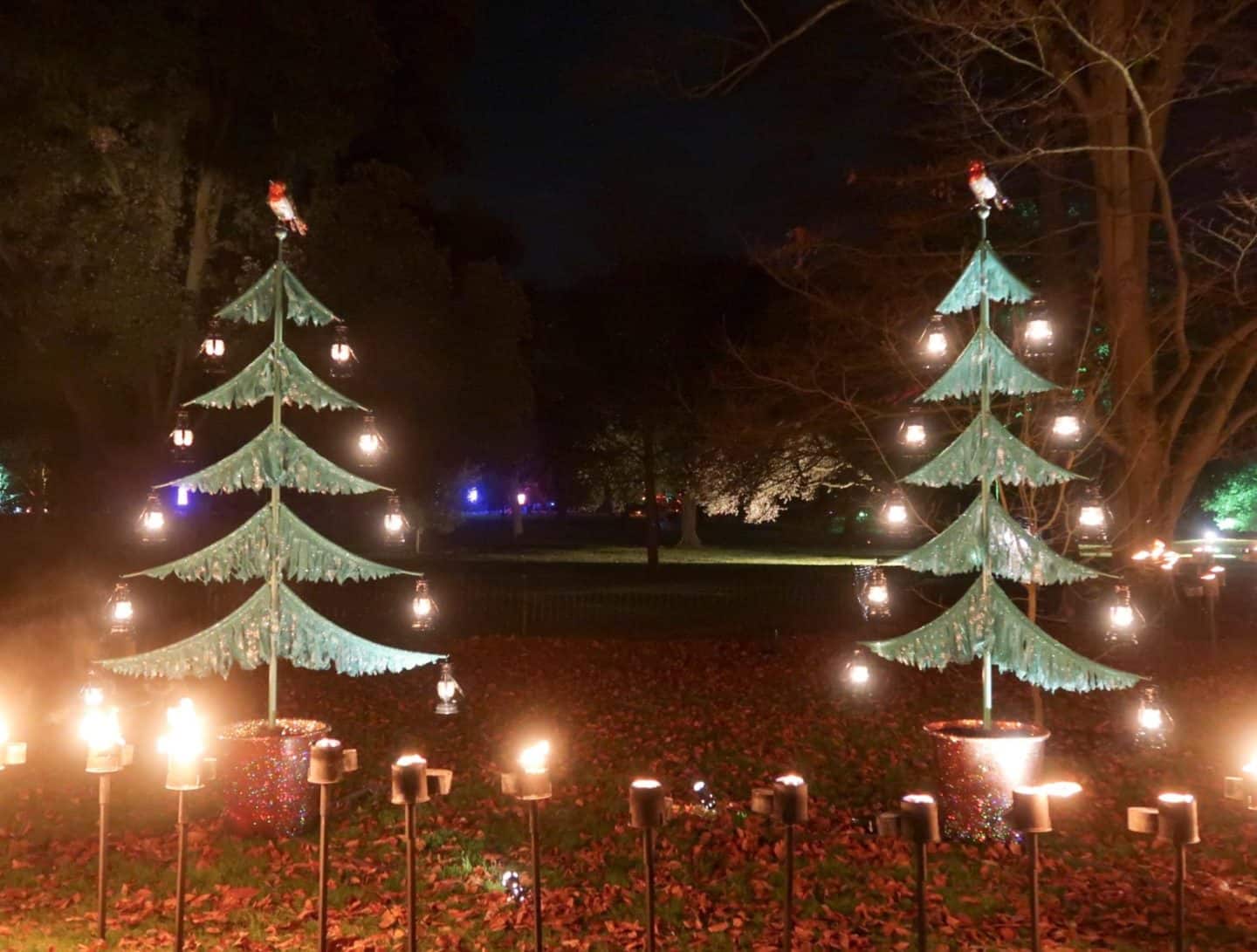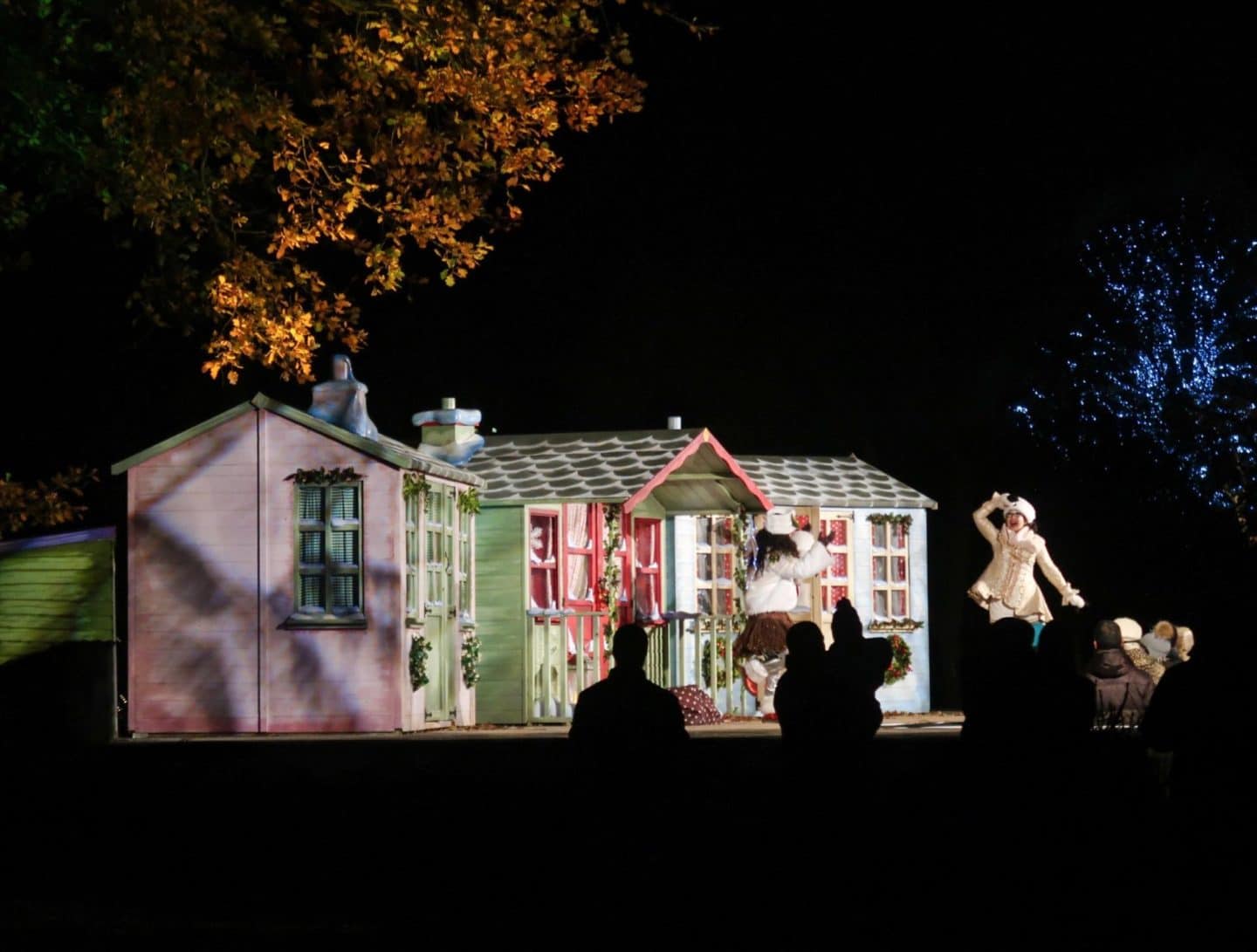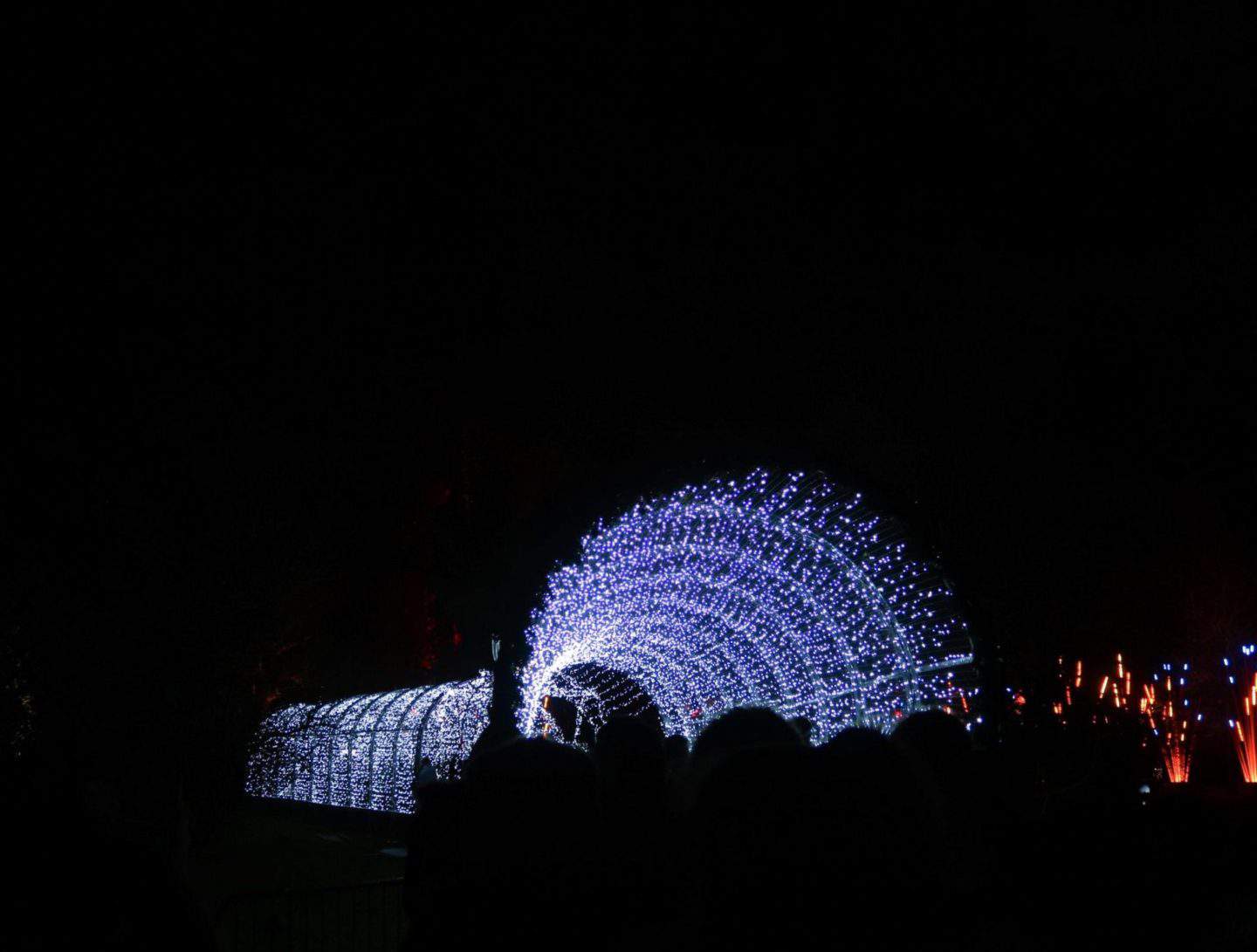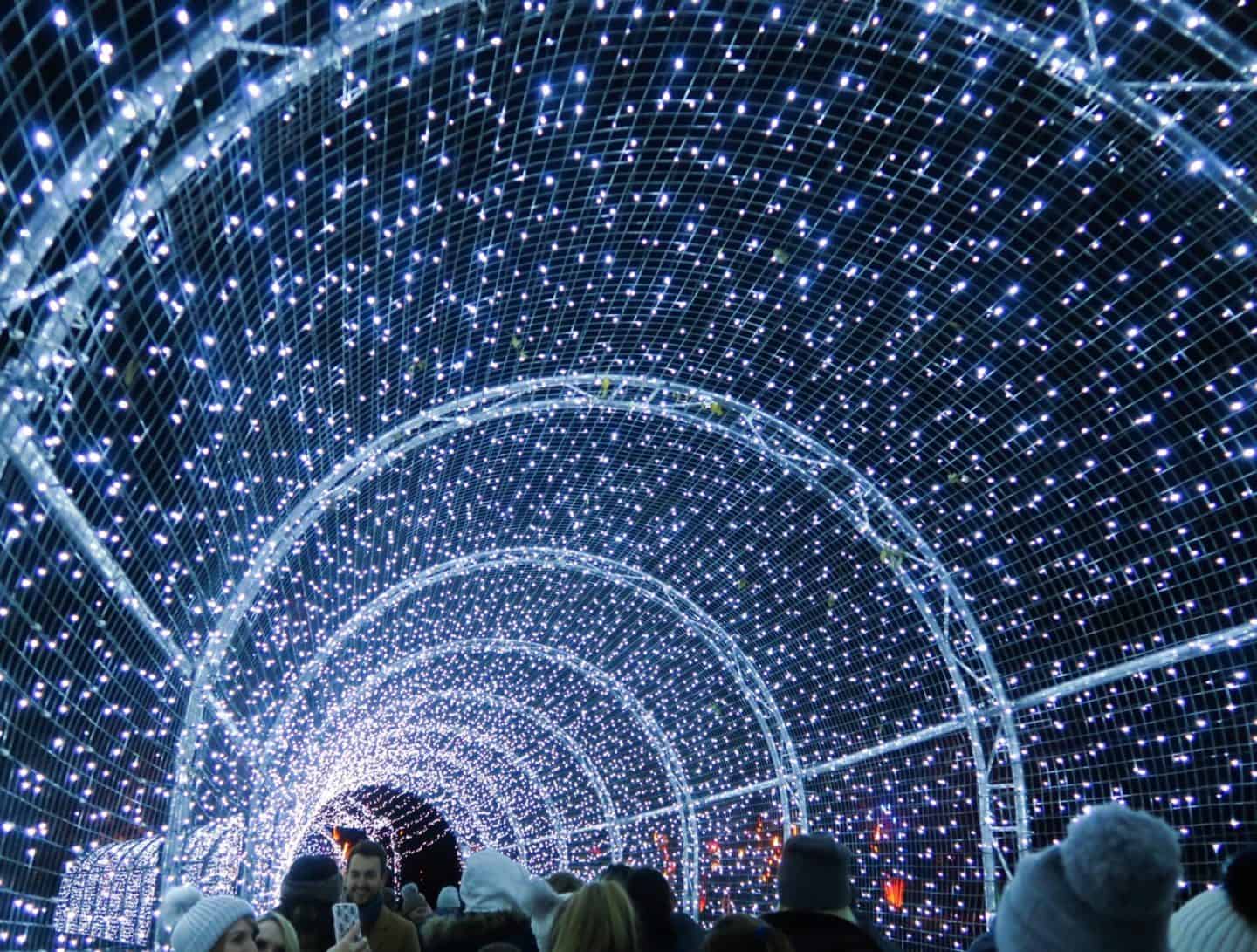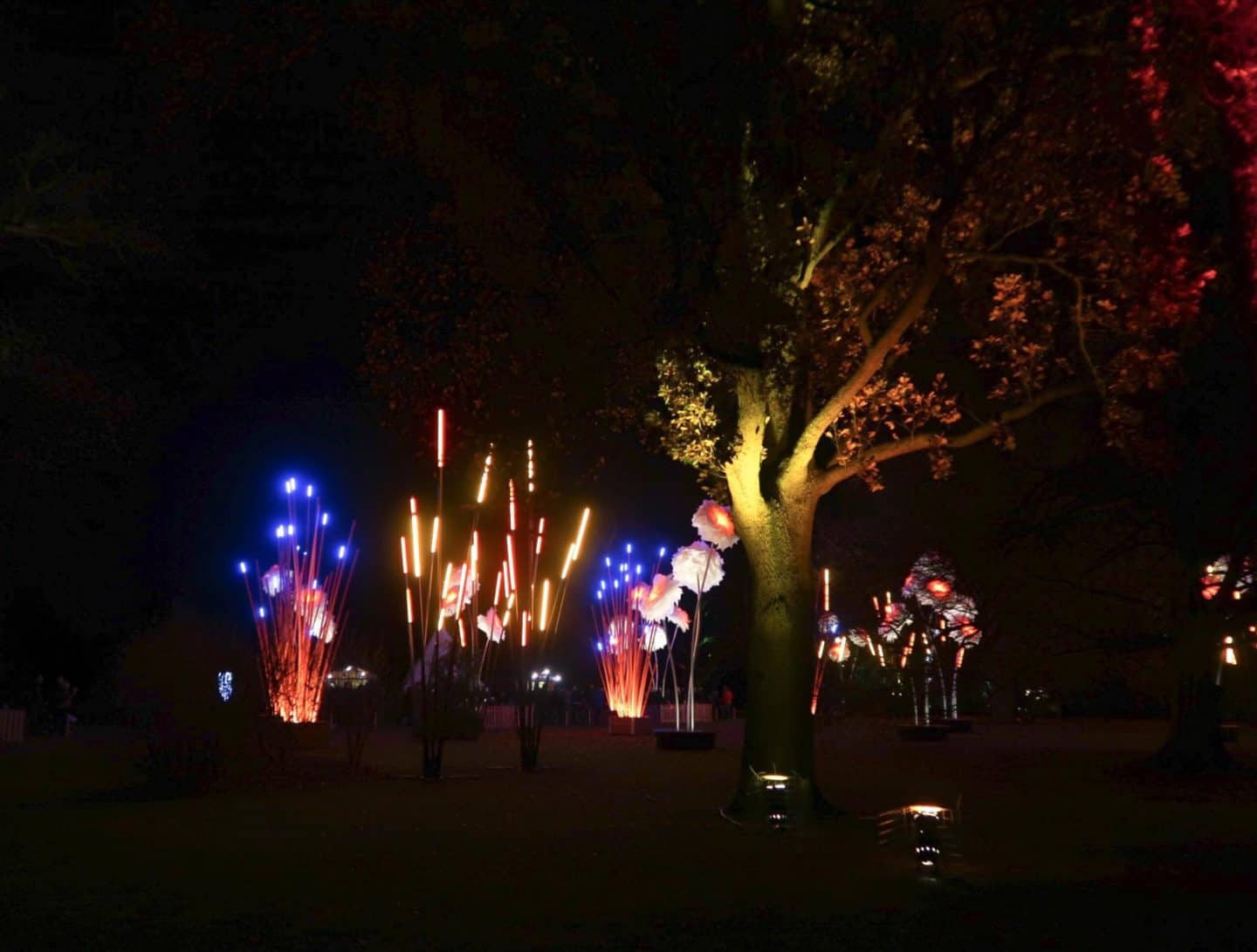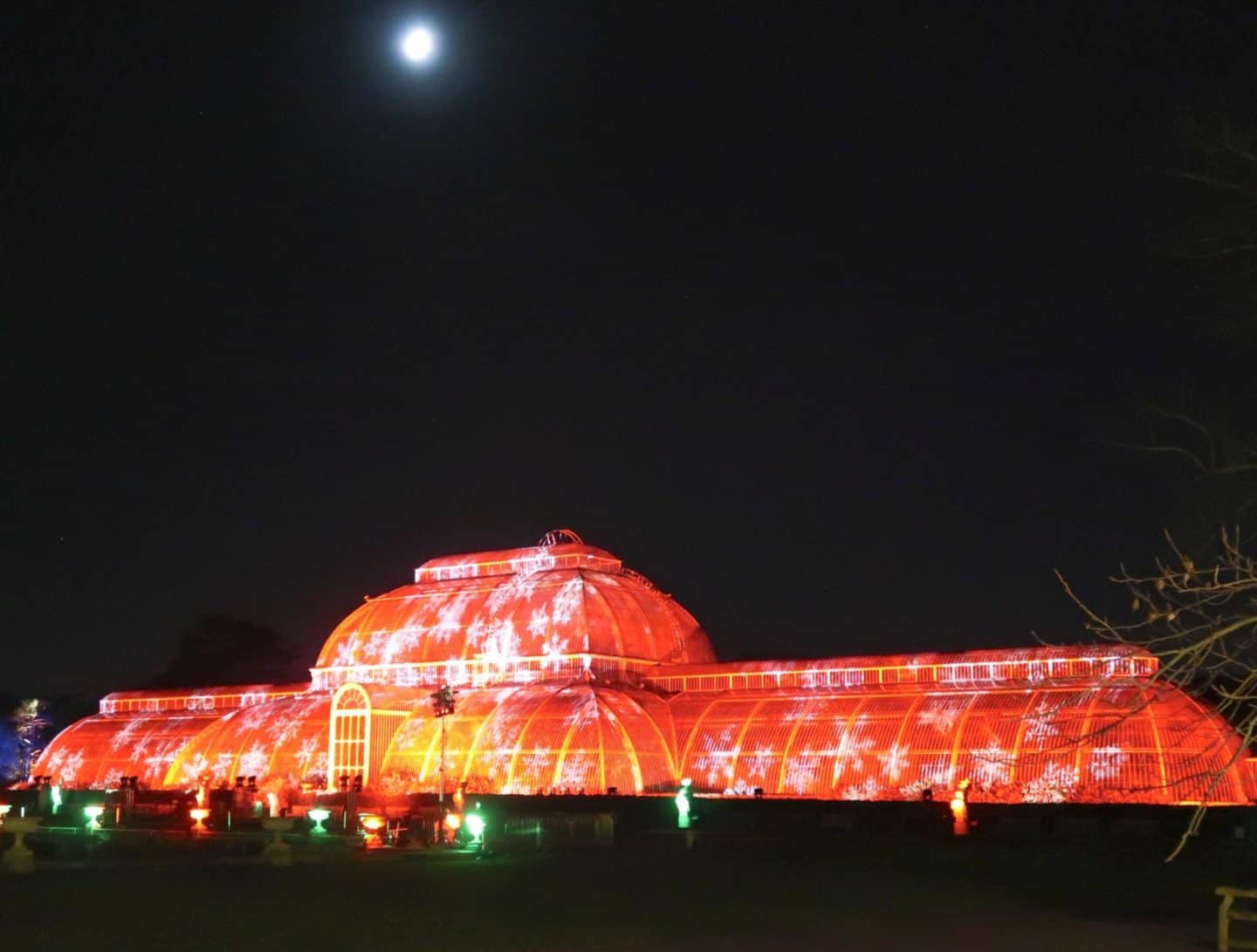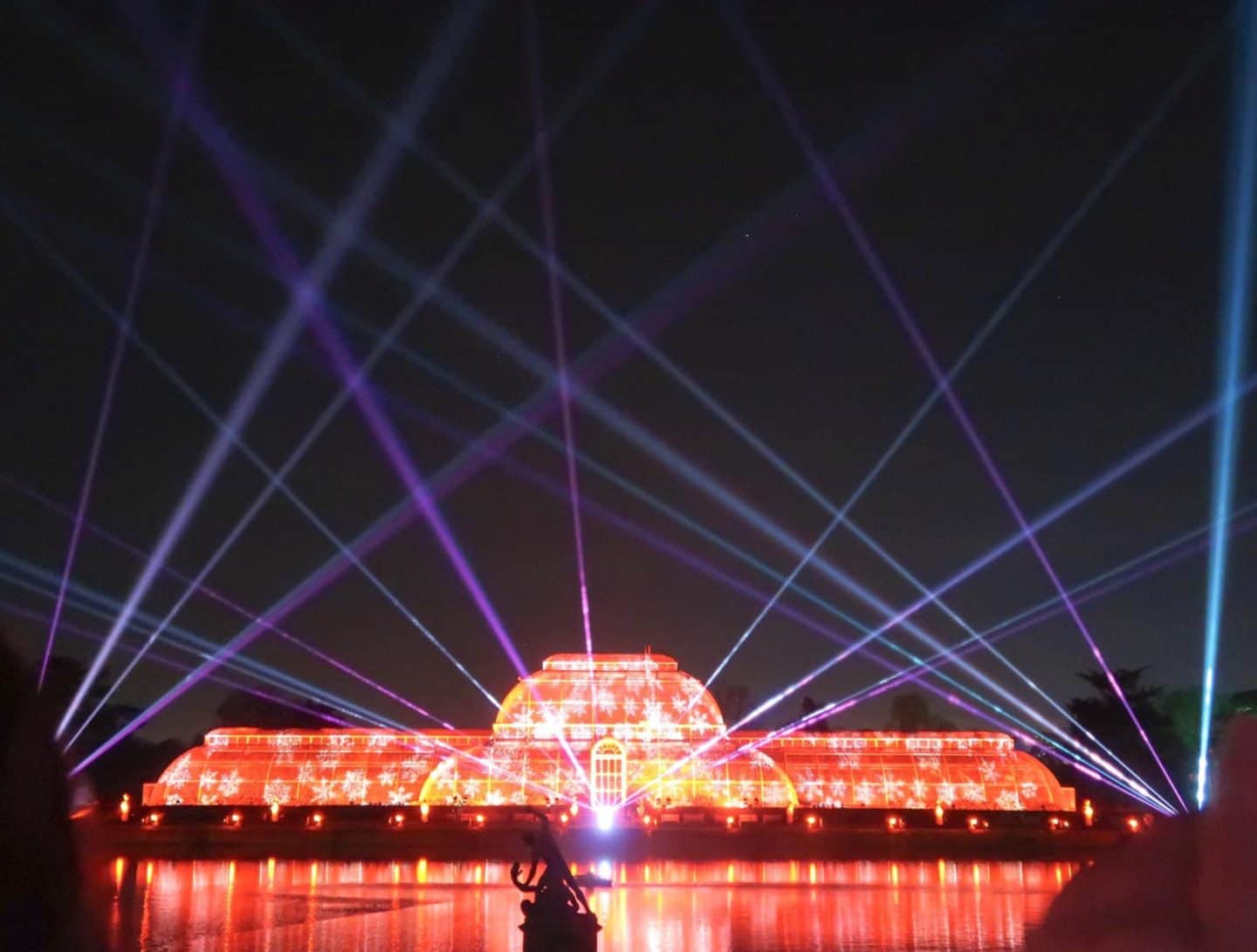 Merry Christmas x
If you want to see all the Christmas Markets and Christmas Lights in Central London too, check out my post: Walking from the Southbank Christmas Markets to Winter Wonderland, London in 4 hours!
For more things to do in London check out my London page here!