Walking from Chalk Farm Station just above Camden Town, to Primrose Hill highstreet, up Primrose Hill to see a view of London, into Regents Park, onto Regents Canal and ending into Camden Town is one of my favourite walks in London!
It features good views, colourful houses, a tranquil side of London, a busy side of London and amazing food all within a few kms and it only takes a few hours too, so I thought I'd give you a quick run down of how to see everything that I think you should see within this walk so you can do it for yourself because you don't want to miss out on this whether you live in London or you're visiting!
---
If you want more information on Camden including how to avoid the crowds (it includes this walk but also some other tips) see: A Guide to the Perfect Day in Camden Town, London
---
To SEE this walk, have a look at my YouTube video:
Start at Chalk Farm Station on the Northern Line.
Follow the sign outside of the station that points towards Primrose Hill. Once you are on Regents Park Road and you can see Chloe's Espresso before a bridge with lots of street art you'll know you're on the right track!
If you're not in London already and need to book train tickets to London, be sure to check out The Train Line. I use them all the time to compare the best train times, journey lengths and prices!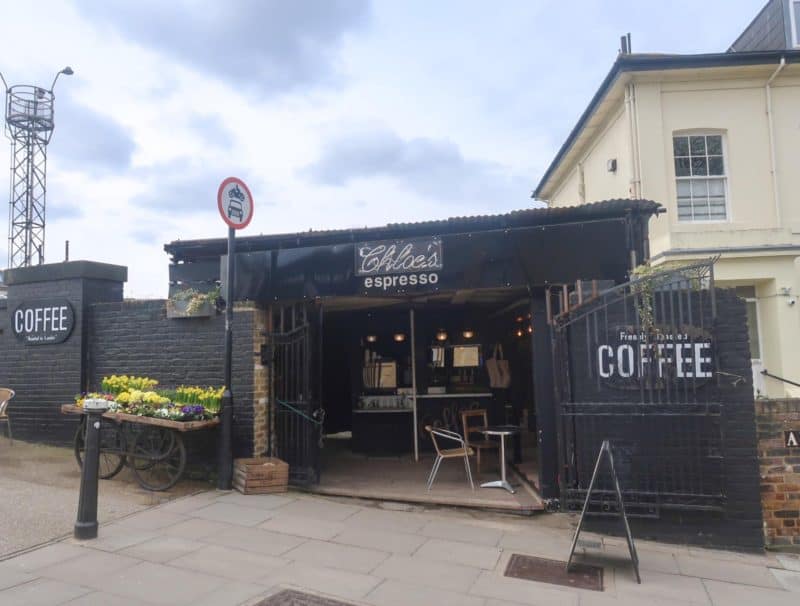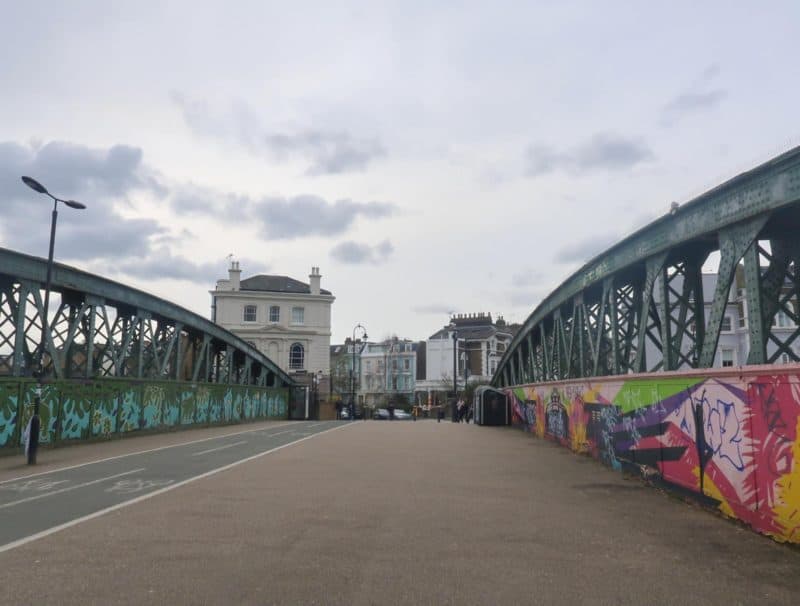 Keep going up Regents Park Road. There are some really nice places to get a coffee, brunch or lunch a long here- Cowshed Primrose Hill and The Little One Coffee Shop look really nice. Greenberry a bit further up is a great choice too! Keep in mind that they do get very busy on the weekend!
---
If you want some more brunch recommendations, after this, have a look at: My Ultimate List of Recommended London Brunch Spots!
---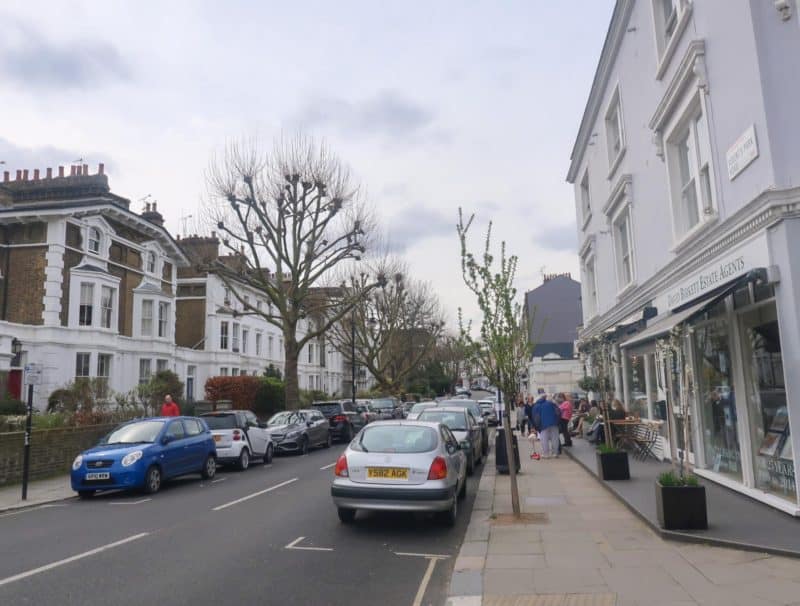 Whist you are walking up Regents Park Road keep a look out for the nice shops that line the street and the side streets that are full of really nice and very grand London houses!
At the top of the road before crossing into Primrose Hill there are 2 red phone boxes just waiting to be on your Instagram feed!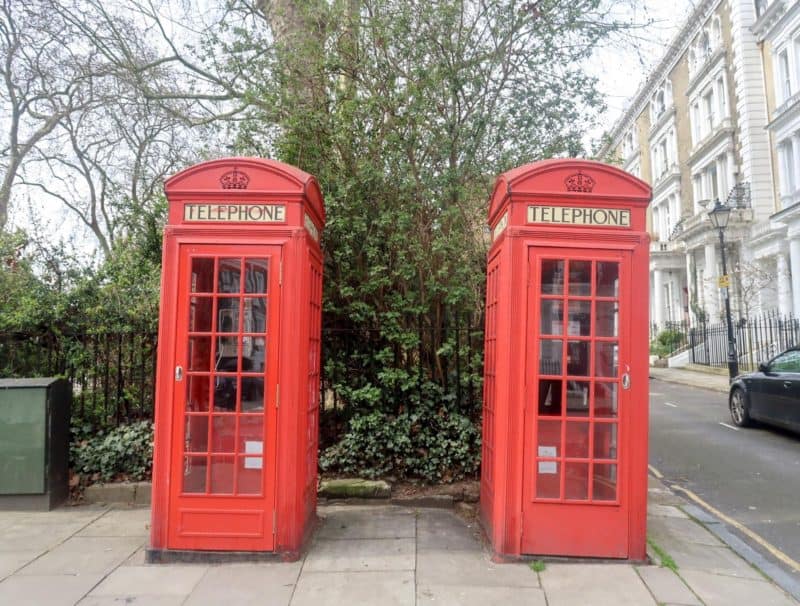 Head up the path to the top of Primrose Hill. It can feel a bit steep but the view from the top is well worth it!
On a warm day the park is full of Londoners relaxing on the grass in the sunshine so if it's nice, take a seat too!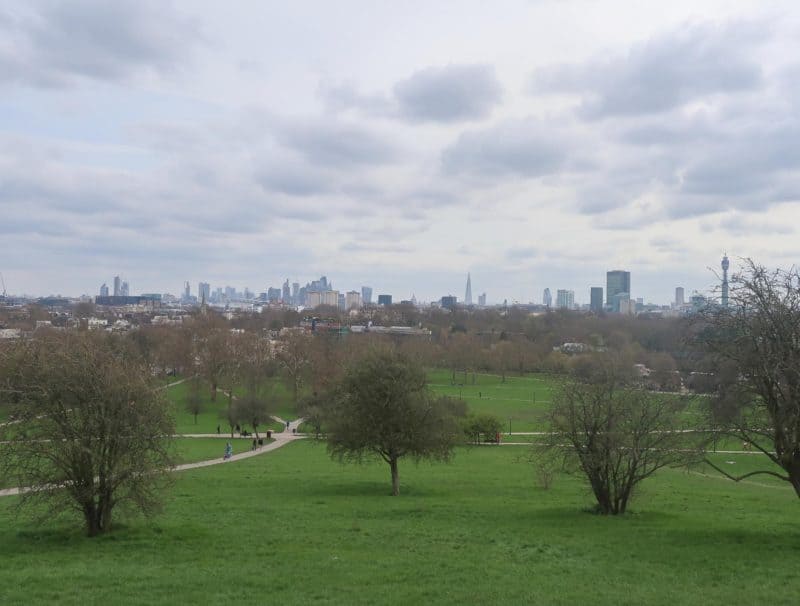 When you are ready head back down. If you want to go in search of some colourful houses head down the path towards the bottom left hand corner of the park.
This path leads back onto Regents Park Road and from the park its possible to see some colourful houses in view so keep walking down the road.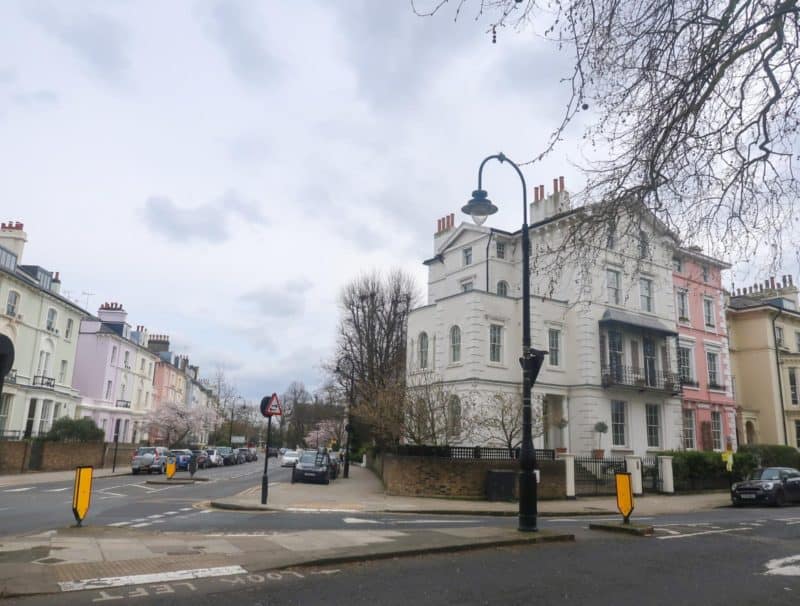 The best set of houses in my opinion are just past St Marks Church and over the bridge that goes over the canal. On the left are a few really pretty pastel coloured houses! (Of course be mindful and respectful that these are people's houses, so get your shots from a far rather than too close!).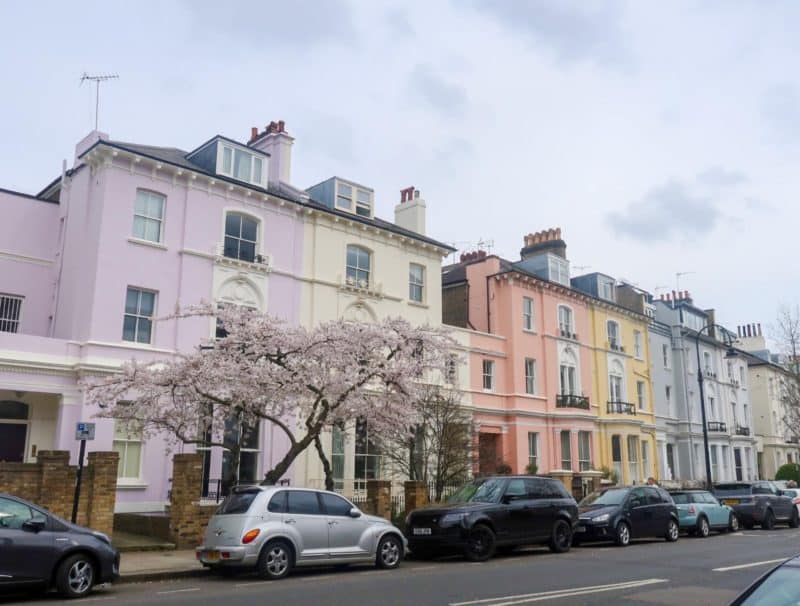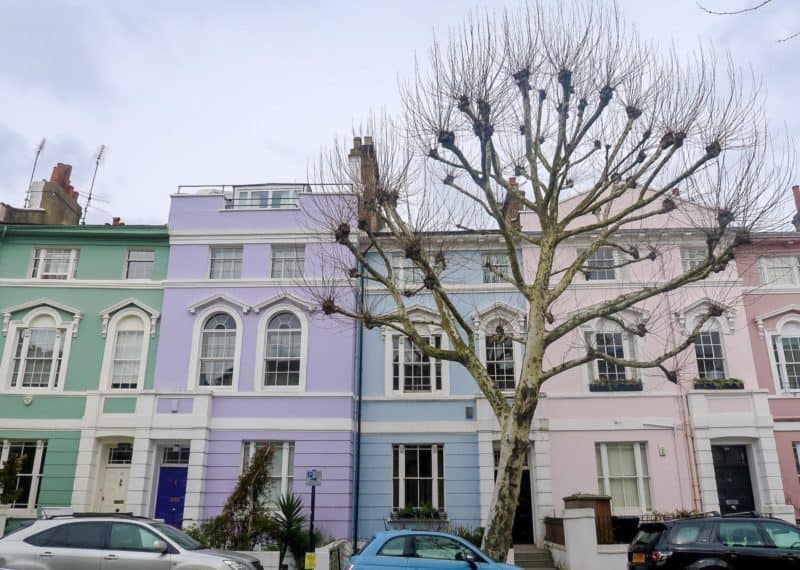 Once you have seen these and got your photos head back to Primrose Hill, walk along the bottom of the park until it ends and then cross the main road into Regents Park which takes you right by London Zoo.
I really love Regents Park, its flat, its full of pathways and there's some really nice ponds. You can walk all the way around the park or do a smaller loop of it too and then come back to where you started by the Zoo.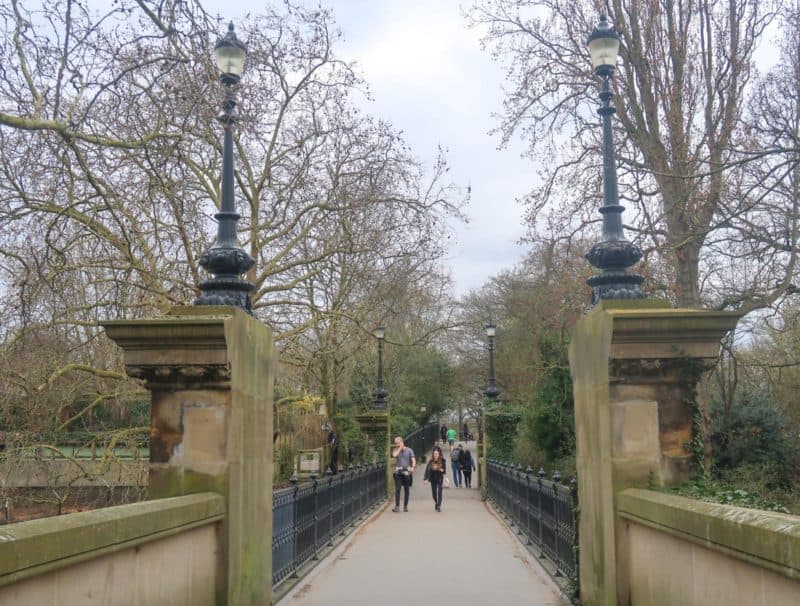 From here head down the footpath that goes a long Regents Canal. I love this canal because apart from runners and walkers it's so quiet and it shows off a totally different side of London to what you initially think of as London!
Its fun seeing all the house boats, plus the floating Chinese Restaurant where the canal bends. After the bend in the canal it's also good peeking into the back gardens of the houses that line the canal.. be sure to keep a look out for the cow in one of the gardens.. you'll know what I mean when you see it!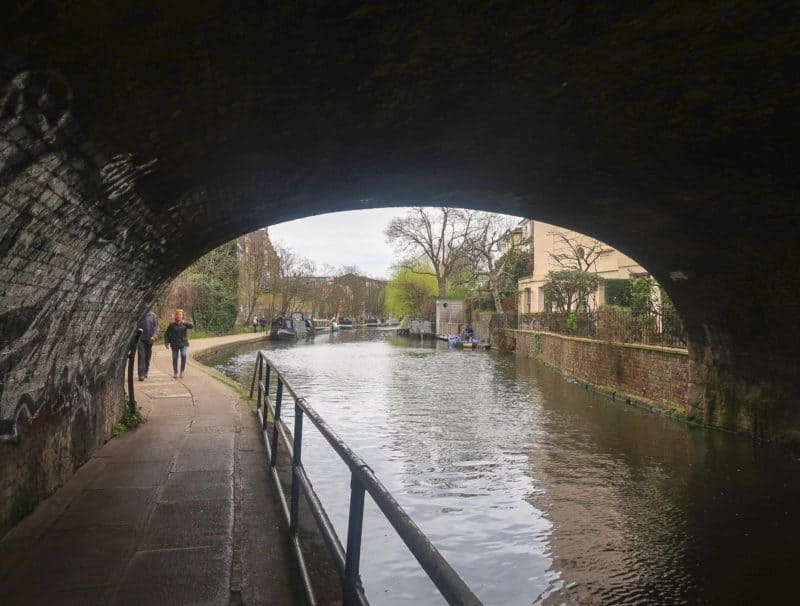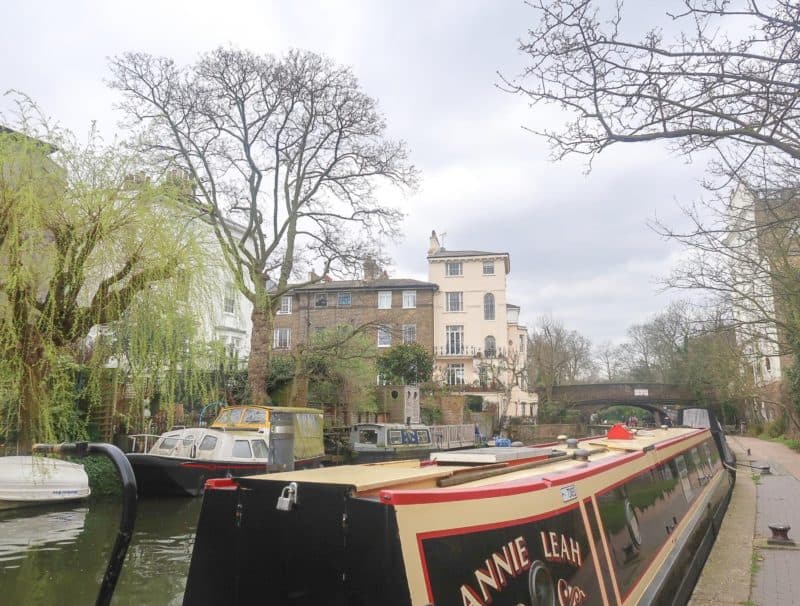 As you approach Camden Town it does get a bit busier and pretty soon you're in the thick of Camden Town. This is the perfect chance to head into the Market for some food and explore the stalls.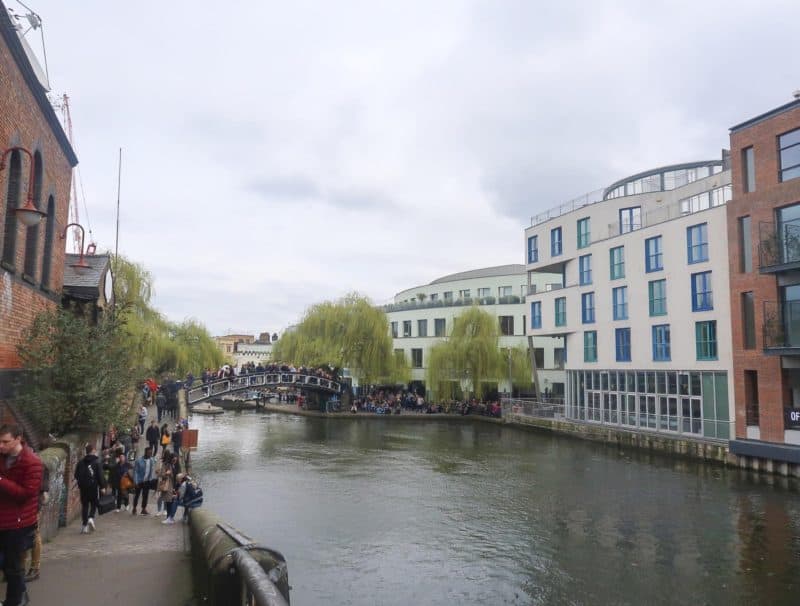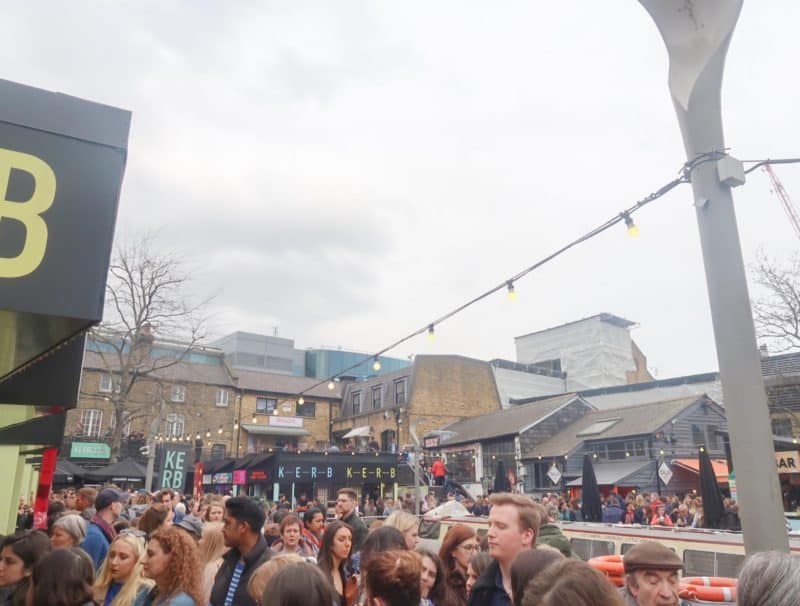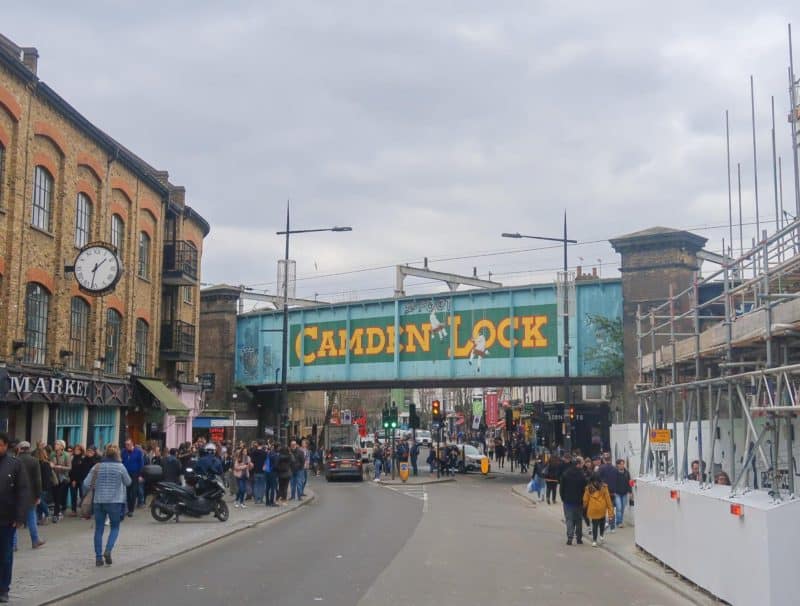 From here you can keep walking along the canal until you reach Kings Cross or if you want to see more of this area of London I would recommend jumping on the tube for a few stops to Hampstead to walk around the beautiful Village and go up Hampstead Heath if your feet are not aching too much to see a similar view as Primrose Hill but a bit further back. Both views are amazing and I'm not sure that I have a favourite!
To help you out and make sure you see the best of Hampstead have a read of:
A Walking Guide around Beautiful Hampstead, London.
A Guide to the Perfect Day in Hampstead, London.
If you want more information on Camden including how to avoid the crowds (it includes this walk but also some other tips) check out:
A Guide to the Perfect Day in Camden Town, London
---
Did this help you?? Let me know in the comments below or by tweeting me @wandering_quinn
---
More London posts that you might like:
All London Walking Guide Posts
---
To SEE this walk, have a look at my YouTube video: