This post may contain affiliate links. I will receive a small commission if you use these links.
---
I've travelled to quite a few countries in Europe as a vegetarian and although it can be a bit difficult and pretty limiting, it is possible! However the meat subsistute is normally cheese, so I was quite dubious when I decided to go Vegan at the start of 2018 with a ski trip to Austria booked for late January 2018!
At the time that I went vegan I said I'll just see how I go, I said I'm not going to starve half way up a mountain and if cheese is the only option, I'll have it. However after 1 month of veganism I really didn't want to break it!
I spent 3 days in the ski town of St Anton, Austria (with a big group of people and I was the only Vegan) and I know I did end up eating some dairy but as far as I'm aware it was literally just some mayo on a burger, and potentially some dairy butter on toast, and perhaps some dairy salad dressing and I was pretty pleased with that!
It was fairly hard as European ski towns offer even heavier, fatty, cheese and meat loaded menus than the rest of Europe!
I didn't starve though and although I felt like I had eaten very unhealthy, its not like the meat eaters ate particularly healthy either and even they were craving something green by the end of the trip!
The hotel breakfast wasn't too bad, I had a range of fruit, cereal with soy milk, toast & jam and toast & butter when I was feeling very hungover one day and didn't want something sweet on my toast!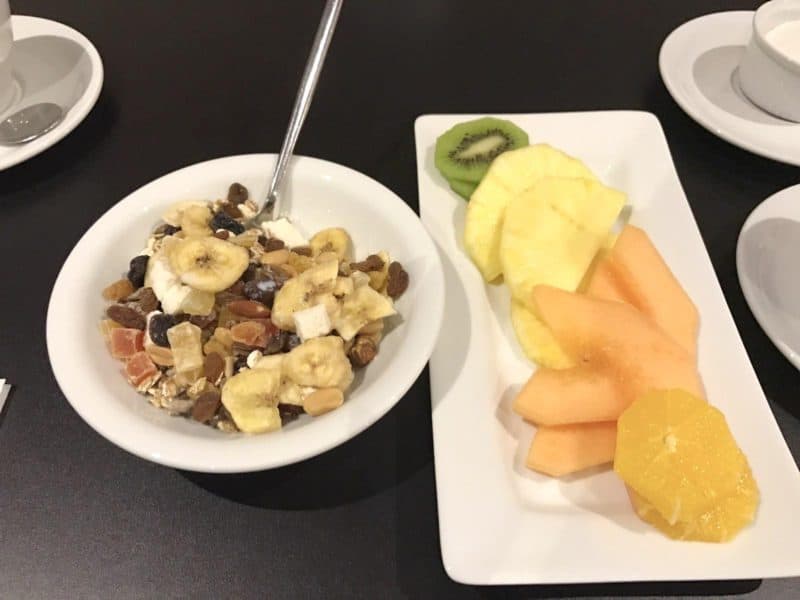 Lunch and Dinner mainly consisted of French Fries, often with a side salad, but it was actually a nice excuse to have a salad.
For dinner one evening, because we were such a big group we pre-ordered our options, this was great as I was able to say I was Vegan well in advance. My meal was just potato and vegetables but it was nice. Although I did say I was Vegan for dessert and half hoped I would get something nice, alas, it was just sorbert!
I found a nice Veggie Burger in one restaurant, it came with an egg, I asked for that to be taken out but as I said above, it also came with mayo which wasn't on the menu and I didn't think about.
I did also adapt a few meals. A Jacket potato with sour cream was offered in one place and I asked for a plain jacket potato with salad, the salad came with a dressing which may have contained dairy, I'm not sure but it would have been pretty dry without it to be honest.
I also managed to get a pasta dish with no cheese too which was ok but filling at least.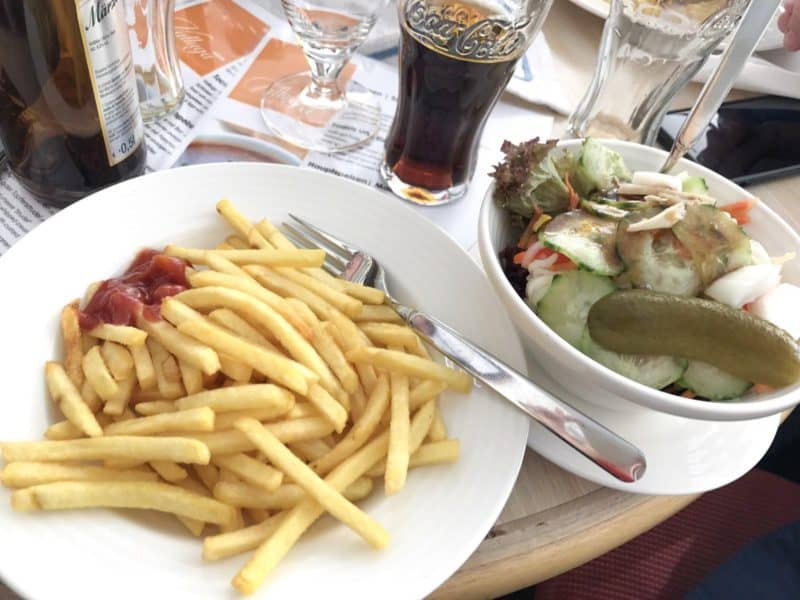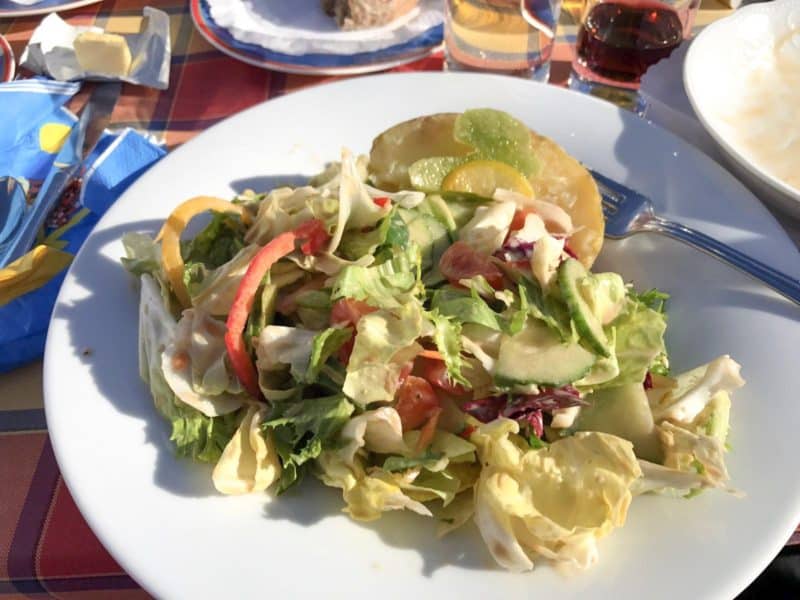 I stocked up on some snacks at the local Spar and if you too are wondering what it's like to be Vegan on a European ski trip I would definitely recommend making sure you have plenty of snacks on you.
It was extremely limiting in the airport home too. European Airports are notorious for only having one dodgy cafe in them and Innsbruck was no exception. I was so hungry and I thought I might have to resort to a cheese sandwich but luckily they had some pretzels so I had 2 of them with some crisps.. again, not good but had I have eaten Cheese or even Meat, I would have ended up with a white bread sandwich anyway! It wasn't a nice or nutritious lunch for anyone!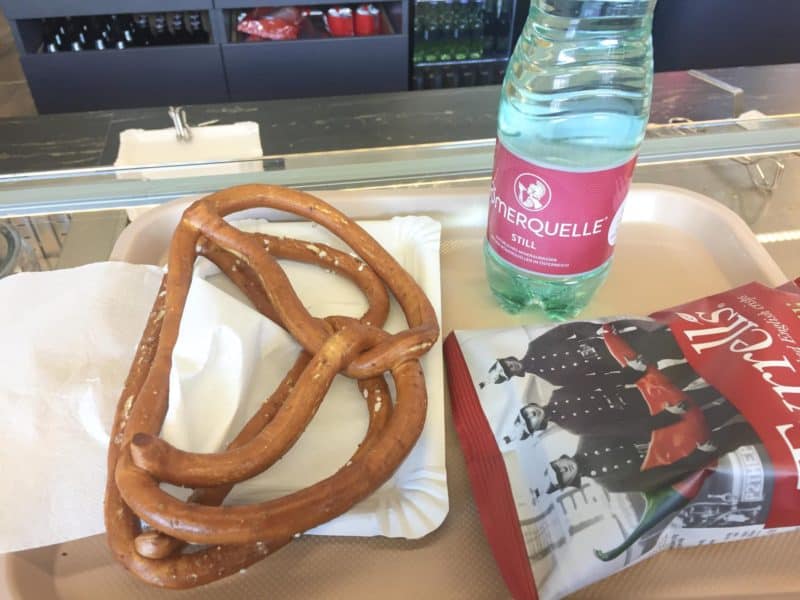 Overall, although I didn't eat any amazing food and I ate quite unhealthily, I don't think being a Vegetarian over being Vegan would have given me many more amazing and healthy options, and like I said, we were all craving green food when we got home!
**If you have any questions or any tips for me on being Vegan whilst travelling, let me know in the comments below or by tweeting me @wandering_quinn as I would love to hear from you!**
SaveSave
SaveSave