This post may contain affiliate links. I will receive a small commission if you use these links.
---
Buying a Backpack for Travelling can be difficult, everyone has their own preferences on what to look for in a backpack! I've travelled with a backpack over a number of different trips and within those years I've had 2 different backpacks. One I hated, and one I loved!
So when it came to picking a new backpack for the trip I'm about to go on I knew there were certain things I wanted that work well for me, and certain things that don't.
After looking at a fair few backpacks, YouTube reviews and asking my lovely Twitter community what they thought, I decided on an Osprey Backpack and I went for the Farpoint 70L Travel Bag in Charcoal Grey which I got from Simply Hike and I love it!
So here are 10 things that I recommend you look for in a backpack when buying a backpack for travelling so you can buy the best backpack for travel whether you're travelling around Asia, South America, Africa, Europe or North America!
Buying a Backpack for Travelling!
1. Front Loading Backpack
My absolute non-negotiable buying a backpack for travelling is having another front-loading backpack.
This means that I can lie the backpack on the floor and there is a zip all around the front which I can open and see everything in the bag. The reason I hated my first ever backpack was because it was a top loader and I spent a year with one arm in my bag trying to feel the material of my clothes to see if it was the top I wanted, only to pull it out and realise it was not the top I wanted!
Admittedly the popularity of packing cubes (which I love) does make top loaders easier to travel with because you can pack everything into cubes, pull out the cubes and then search through them, rather than having loose clothes in the bag which are a nightmare to find.
However front-loading backpacks are so popular these days, especially in minimalist travel backpacks and I've never heard someone say they don't like a front loader so I think the best backpack to travel with is a front loading backpack.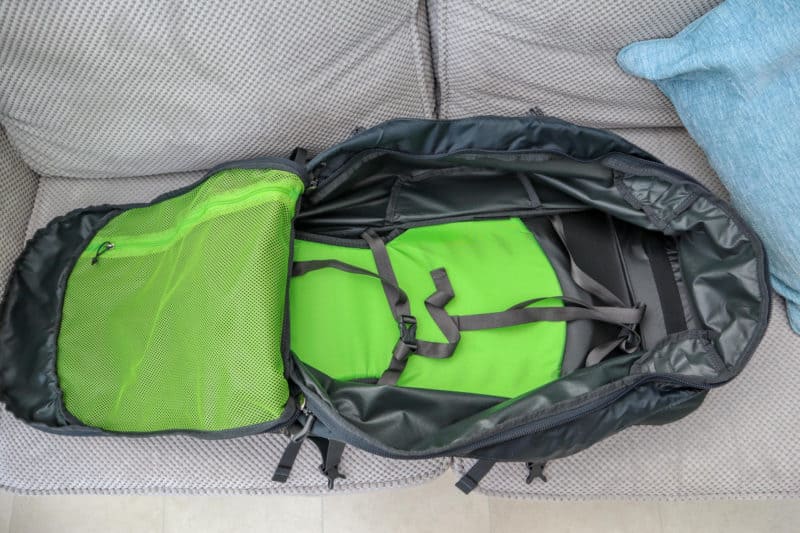 2. Zip Away Shoulder & Hip Straps
Hopefully, the photos help you to understand what I mean about this point as another non-negotiable for me is being able to zip away and cover the shoulder and hip straps.
My old bag had this feature and I loved it, I usually only do the cover-up on planes, as on buses and trains you have to quickly get your bag on and off and the bag doesn't get moved much. However, the reason I love this feature and the reason I know it's so important is because my first backpack didn't have this, and I picked it up off a carousel at an airport one time only to realise that one of the hip clips had come off meaning I couldn't use the hip strap properly.
I've heard of other people having their straps ruined after putting their backpack on a plane as checked luggage and if you think about it they do get thrown around so much, so being able to cover them and essentially turn the backpack into a soft suitcase is perfect and something to think about when buying a backpack for travelling!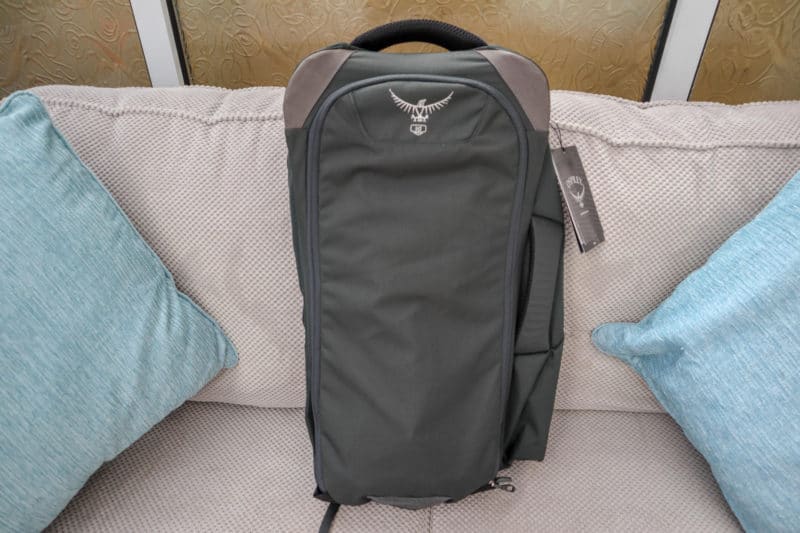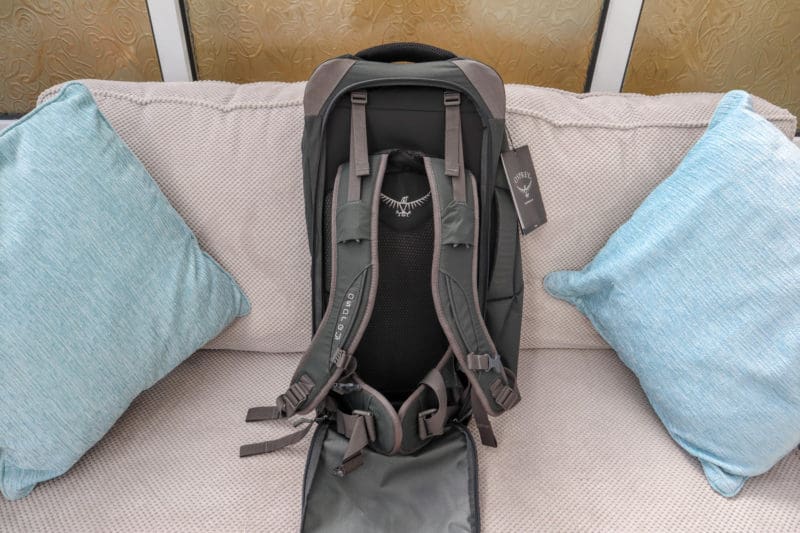 3. Backpack with a Detachable Day Pack
A lot of backpacks these days have a detachable day pack which are so brilliant. The normal 'backpacker look' is to have the day back on your front and the backpack on your back when travelling between places but if you're the type of person who doesn't need to carry a lot its great to have the day pack attached to your big pack and when you do go on day trips you can use it.
It's a big space saver rather than trying to fit an extra day pack inside your big backpack!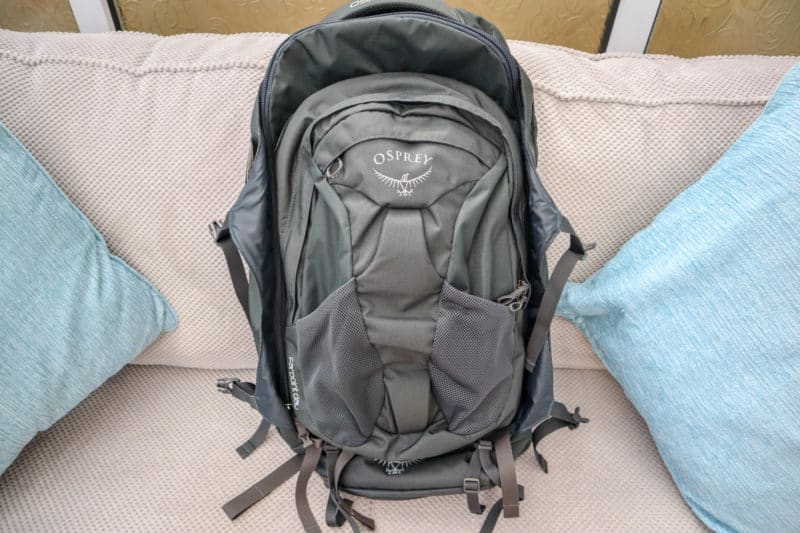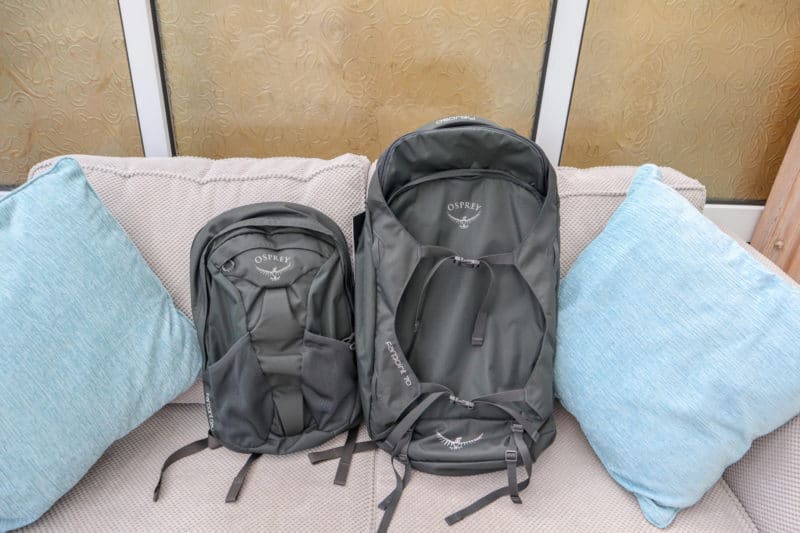 4. Backpack with Compartments
When buying a backpack for travelling, having separate compartments is always a good idea. Admittedly the Osprey Farpoint 70L doesn't have this, instead its one big space except for an extra zip pocket. However, this is where packing cubes and many toiletry bags come in to keep clean clothes, dirty clothes, shoes and toiletries all separate.
If you think you will be travelling with things that may leak or spill, be sure to look out for a bag with compartments.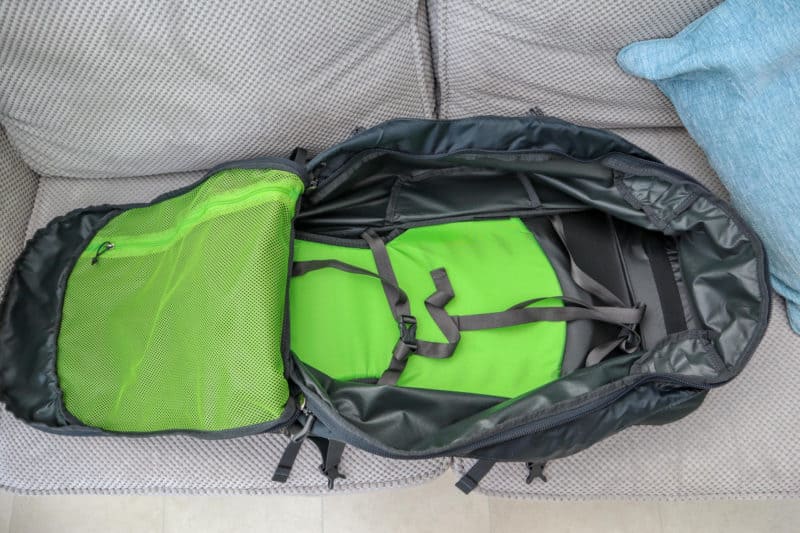 5. Water Resistance Backpacks
I may be going to lots of sunny places on my travels but I know I'll end up walking in the rain at some point so buying a backpack for travelling having a bag that is water resistance is a must. I wasn't sure if the Osprey Farpoint Backpack would come with an additional waterproof cover. It didn't but that's fine as I still have the one I used on my old backpack.
If your bag doesn't come with an additional cover I'd recommend getting a fairly cheap one like this to make it even more waterproof. To be honest I used to put this cover over my old bag when travelling on buses, trains and planes to protect it from getting scratched and having something split on it and it's something I'll continue to do, especially in Asia.
Talking of waterproof, I also love the idea of an additional Pocket Waterproof backpack. I've used one in the past and they are great!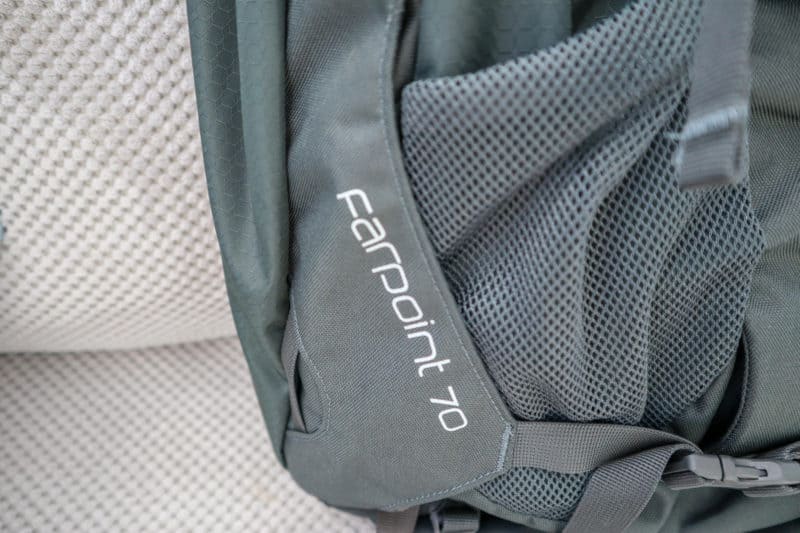 ---
Remember that you also need to get travel insurance!
It's something I know a lot of us forget or think isn't important but it is! If you still need to purchase travel insurance I'd recommend World Nomads. Firstly you can get insurance even if you're on your trip right now! Secondly, they offer 24/7 emergency assistance, trip cancellation, protection of gear, and a lot more. Plus they're flexible and simple! Just what we need! Get a quote here!

---
Extra things to look out for when buying a backpack for travelling are:
6. Lockable Zips
7. Padded Shoulder and Hip Straps
8. Breathable, Mesh Straps
9. A Lightweight Frame
10. Top & Side Handle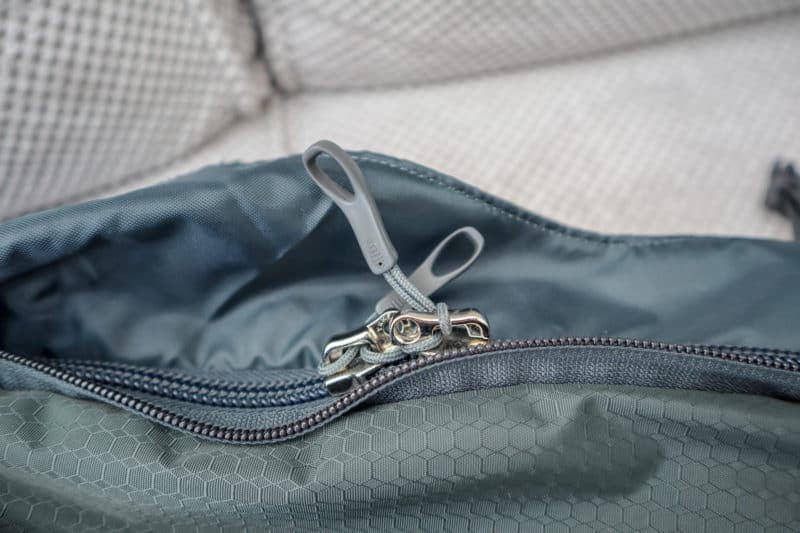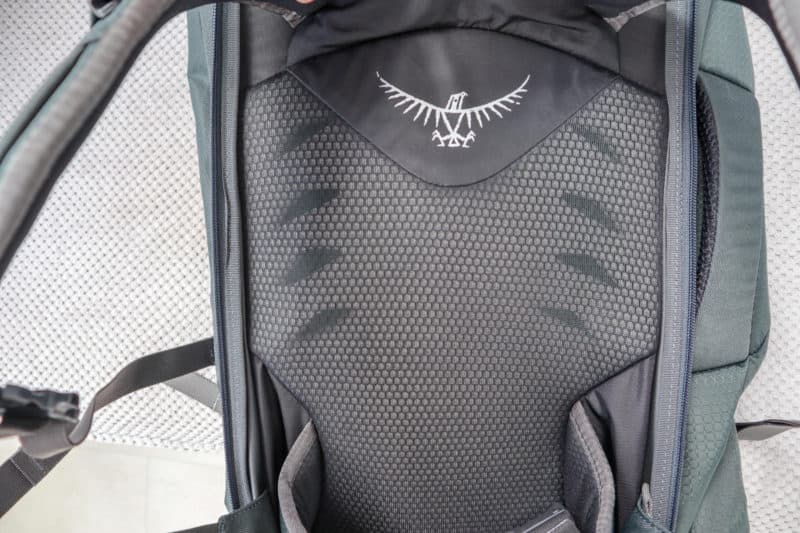 I hope this helps you decide on the best backpack when buying a backpack for travelling!
---