This post may contain affiliate links. I will receive a small commission if you use these links.
---
I visited the Channel island of Jersey in September for a weekend getaway. I was invited by Visit Jersey and whilst I was there I got my very first taste of a Yoga and Surf Retreat thanks to Drift Retreat.
I only joined Drift for the morning and early afternoon on Day 2 of their weekend retreat but I had such an amazing time and it really impacted on my trip to Jersey and my future goals so I wanted to talk about it.
Drift Retreat is based on the West Coast of Jersey along St Ouens Bay in Kempt Tower, a tower built in 1834 but now renovated into a fairly modern and convenient holiday home. Drift Retreat rent out the tower for their retreats but at other times of the year it can be rented out by anyone.
I'd heard of Surf and Yoga retreats before but never really put the two and two together. I just assumed that some people liked both and that's why they've become popular, but as soon as I had my morning yoga session I realised that actually, the moves you do in yoga and the flow you do to get to these moves is very similar to surfing! Think cobra on the mat before pushing back into down dog and then cobra on the board to push up into a surfing stance.
Before we go into the yoga though, let me explain a bit more about Drift Retreat.
On arrival to Kempt Tower I couldn't quite believe this was the base for the retreat as from the outside, it literally is a tower. We were welcomed however, to an upper floor room complete with bunk beds and a living area. The living area had been converted into a cosy setting for the mornings yoga class.
---
---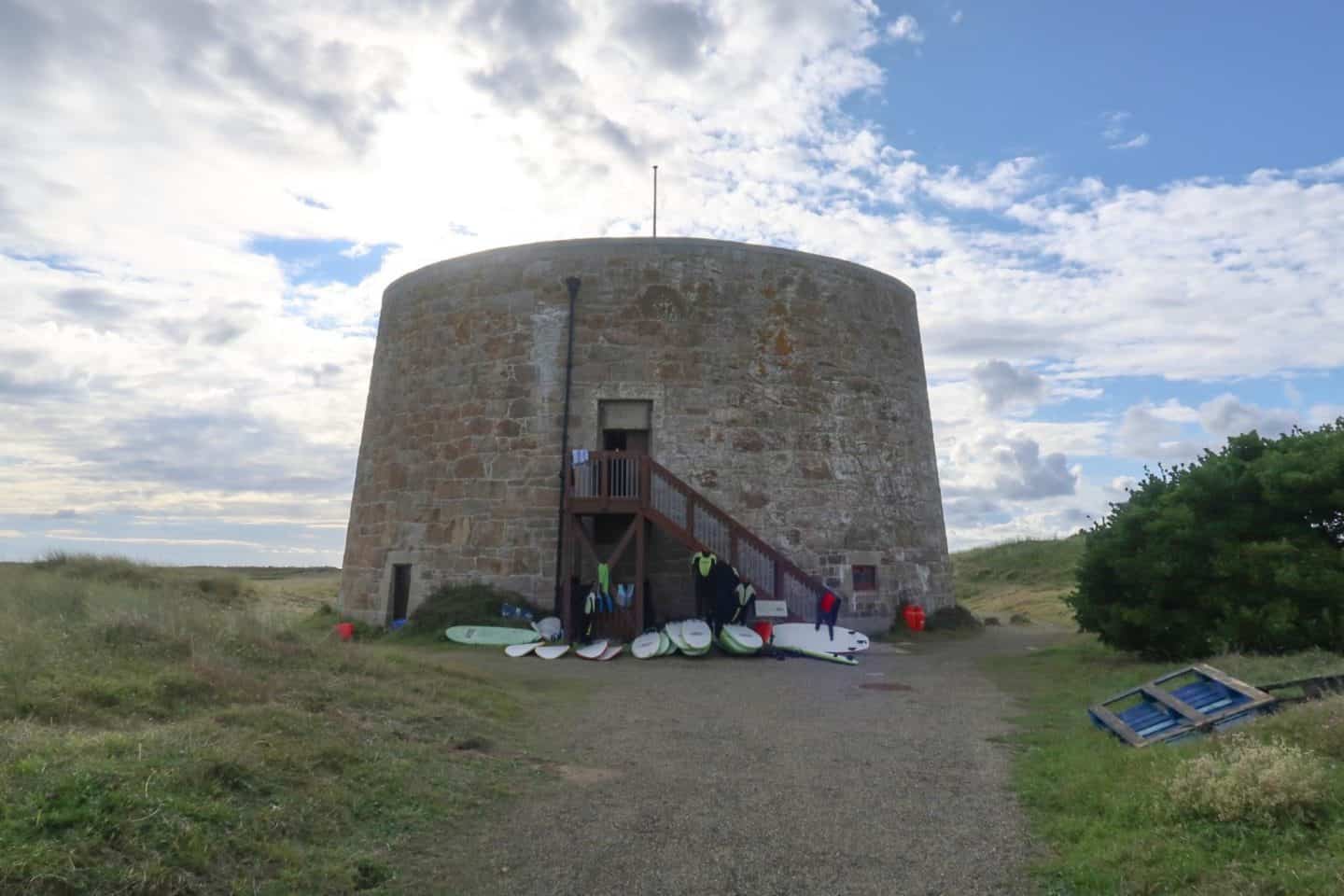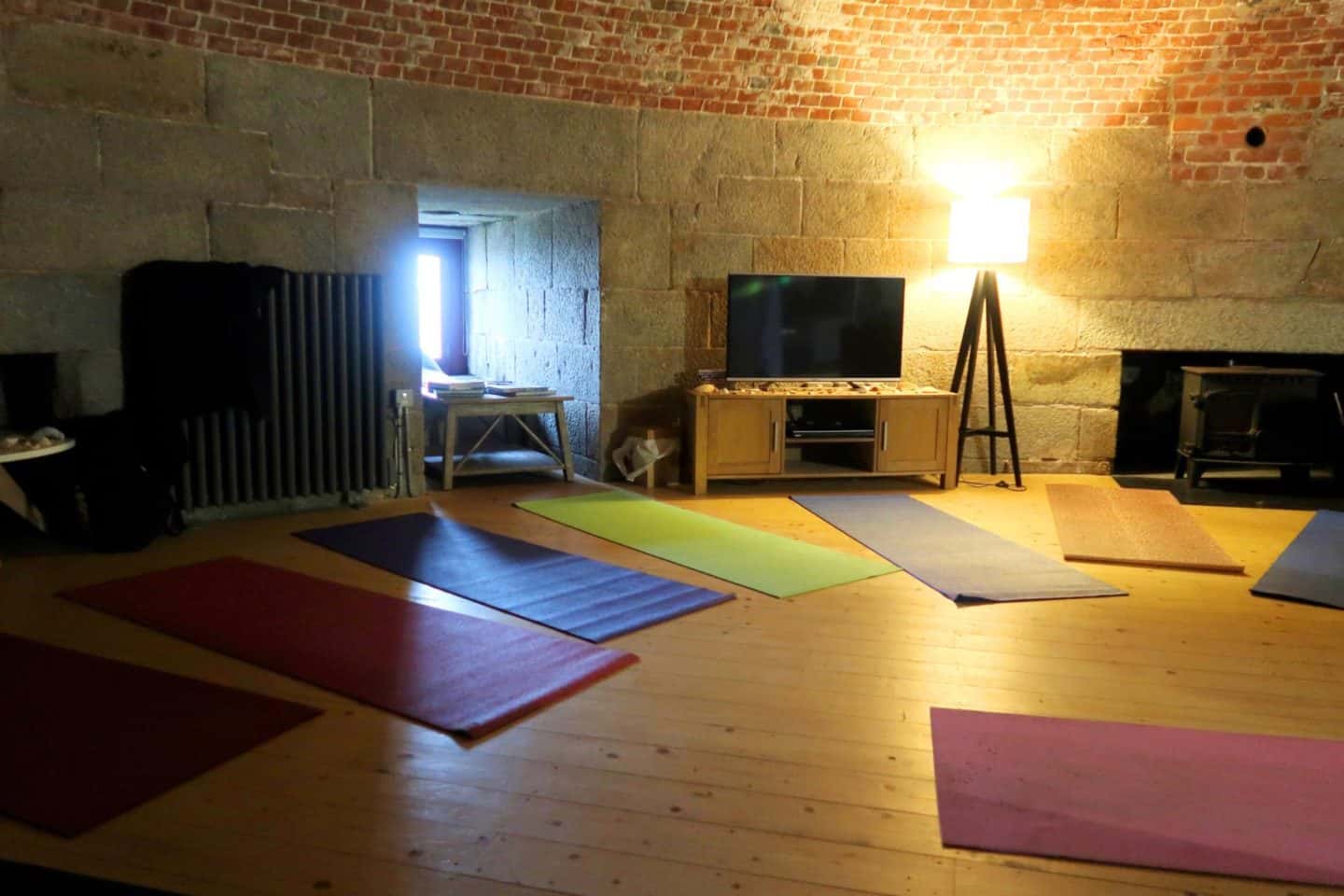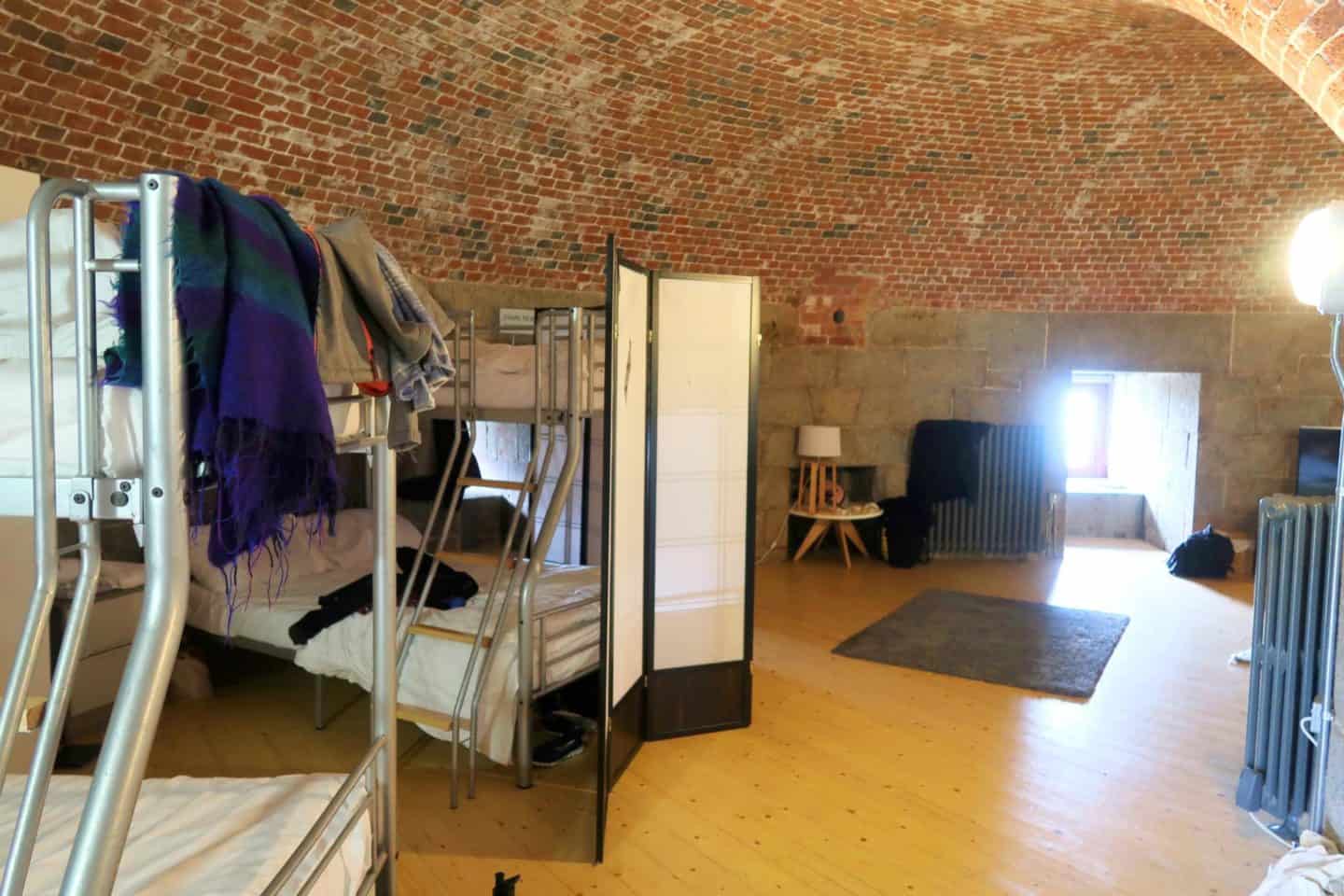 I met Rebecca Coley who is Jersey born and gave up her job in London to come back to Jersey to set up Drift Retreat along with Natalie Fox a surf and yoga instructor and Gemma Bartlett a nutrition expert. Together they make Drift work!
This weekends retreat was a big one for Drift as they had Belinda Baggs, a pro surfer from Australia joining the retreat to speak about her life, passion for surfing and teach out on the waves too.
Myself and Liv, my friend who I was in Jersey with, opted to join half the group who were going to practise yoga first before swapping and chatting with Belinda about surfing.
I love yoga. I'm not great at it but I'm not terrible, and yoga after all is a practice so one will never be perfect. Therefore I was totally comfortable spending an hour with Natalie going through some flows and hearing about how yoga poses relate to surfing poses and practicing some holds that would get our body surf ready.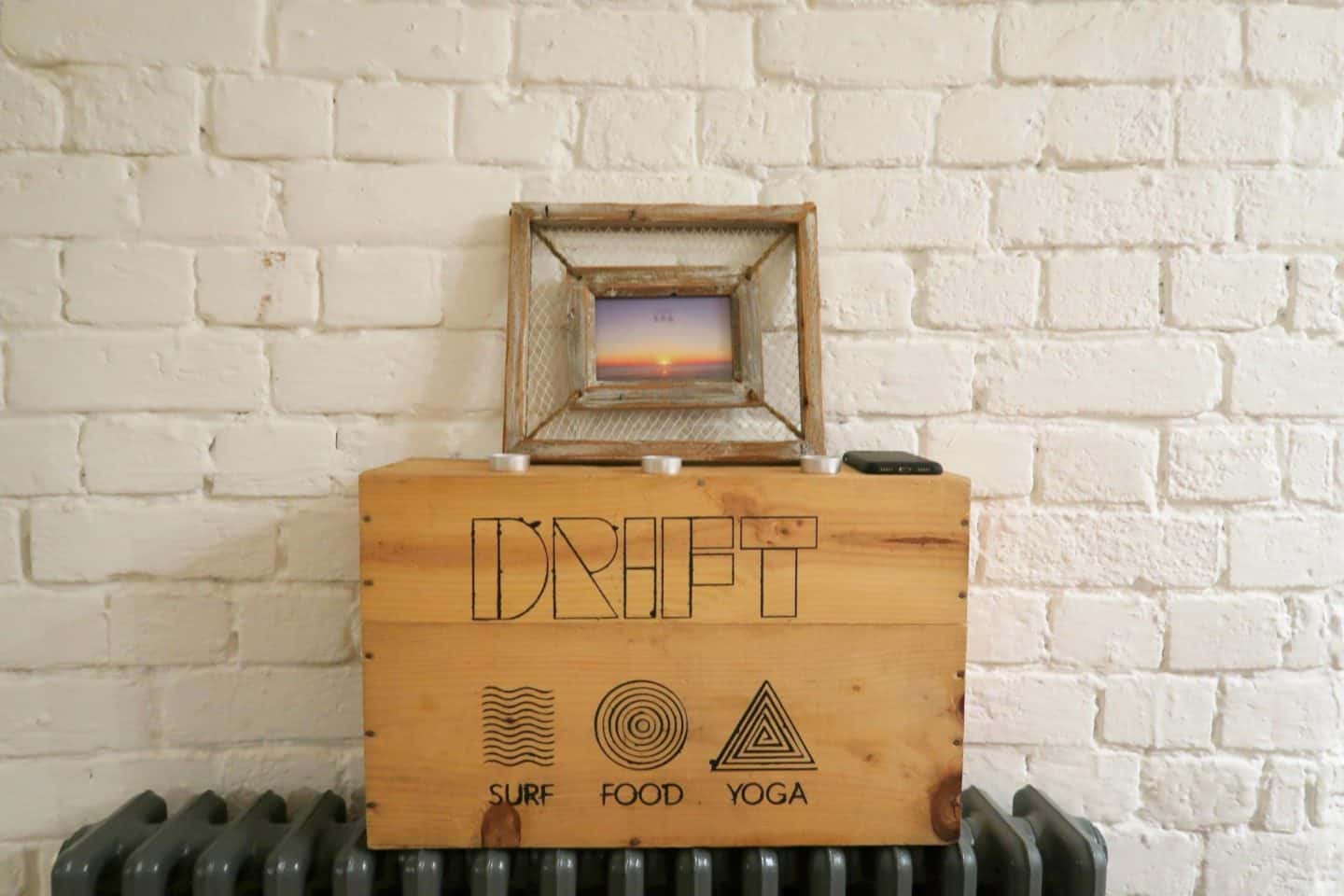 After yoga it was time to head downstairs into the living area to talk surfing! Now I've never surfed before, I've had the chance to try plenty of times in Asia, Australia and South America but I've never done it through fear of waves and cold water.
Belinda spoke about her life growing up by the ocean, how she got into surfing and carried on surfing through her teens and 20's and it was really interesting to hear her story. We then went around the table to explain why we were here and what surfing meant to us.
I also found this extremely interesting and inspiring. Some people were saying that they tried once whilst on holiday and were completely addicted afterwards and now their holidays evolve around surfing (like the American's who had flown from the USA to Jersey just for the weekend to attend the retreat!), others had just had their first surf session yesterday on Day 1 of the retreat, they were here for the yoga but figured it would be fun to try to surf too. It was all very interesting but I honestly couldn't imagine that in a few hours I would be addicted too.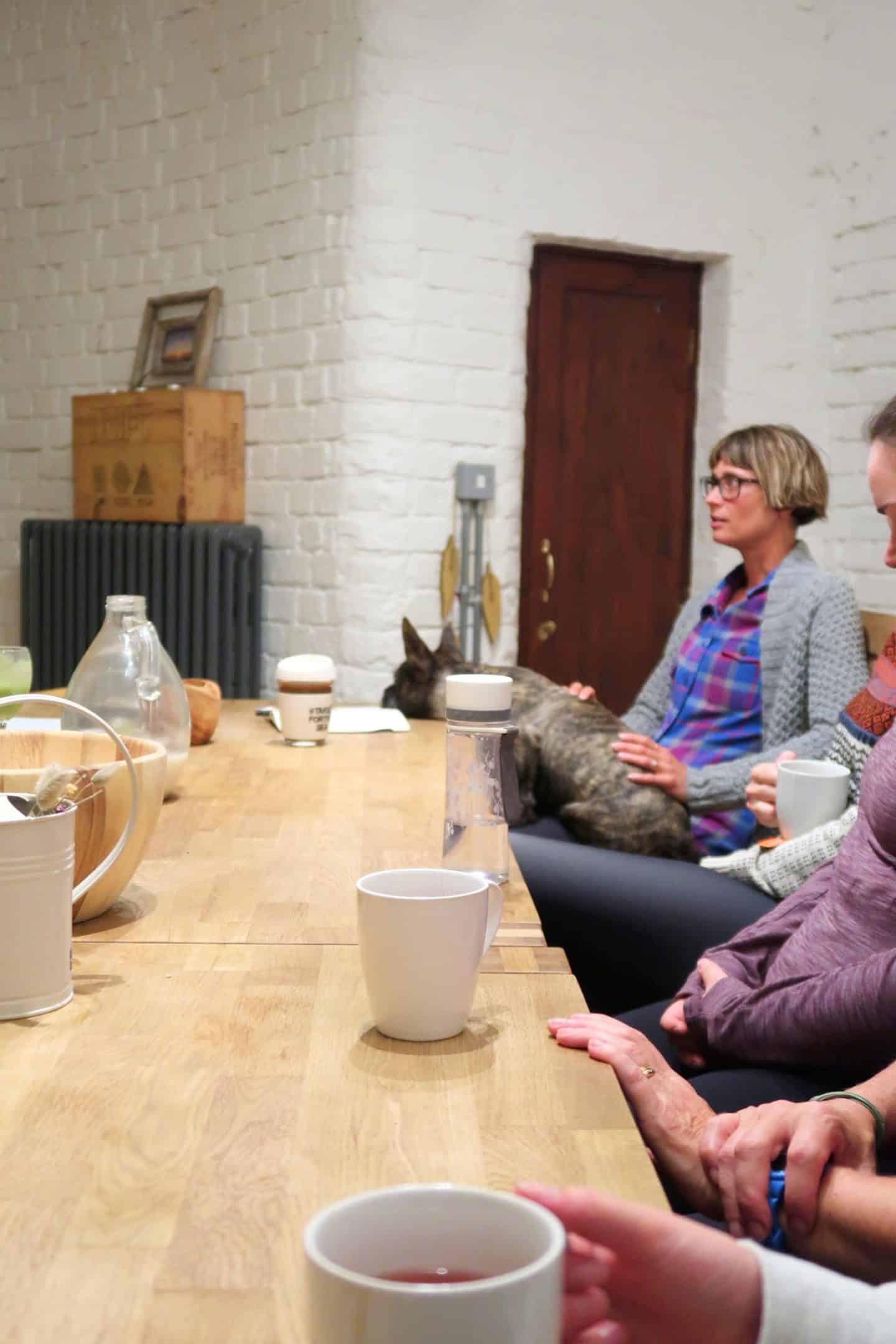 I thought that this simple, un-judgmental chatter was also a great way to get an insight into why everyone was at this retreat and although I was just there for the day under slightly different circumstances I felt this gave me the chance to connect with everyone else and was the ice breaker that's needed in order to make friends and get to know people in this type of environment.
I realised through this chat that a lot of people had been made aware of Drift Retreat from this article in the Guardian following 2016's retreats!
Next up was lunch, as Drift Retreat has its own Nutrition Expert you know their food is going to be fresh, healthy, nutritious and delicious and it certainly was!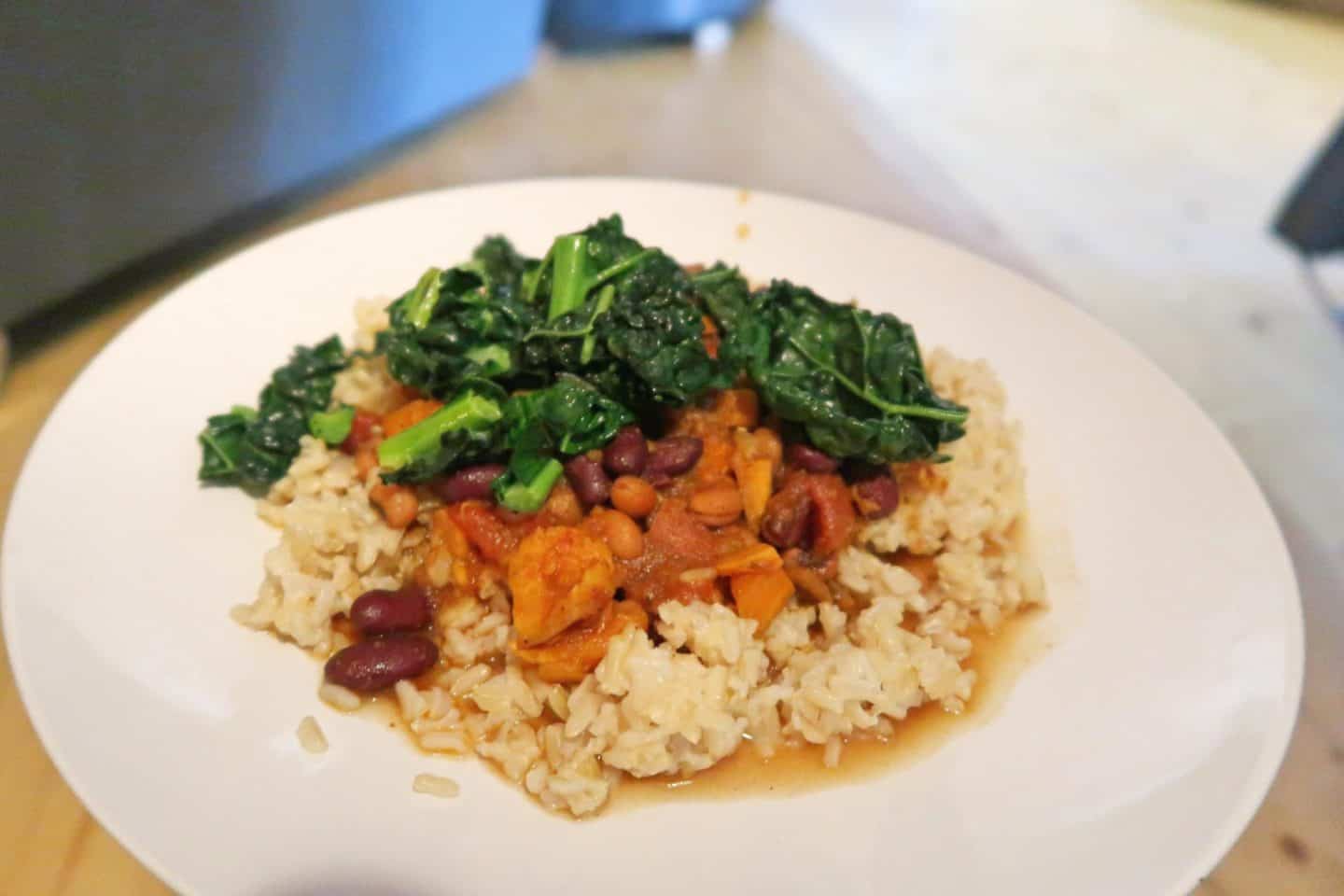 Now it was the time I had been ever so slightly dreading.. firstly donning a wetsuit and then heading out into the water. Before getting into the water though we had to pick up our boards! I was surprised with how big the boards were and the fact that they're foam but I've heard that the biggest mistake a newbie surfer can make is to use a board that's too small so we were in good hands with a big board.
Then we had to carry said big board down to the beach. I had hoped I would carry it effortlessly like you see other people do but no, it was more a case of my arm being ever so slightly too short and moving the angle of the board every few steps before finally dropping it on the beach by the water.
The people who were attending the retreat had done surf basic's the day before on Day 1 of the retreat but Natalie went over these basics again for Liv and I and anyone else that needed a refresher, it sounded pretty simple but I knew that it would sound simple and be harder in practice.
What I did try to remember though was to think of it like yoga- when on the board on your tummy keep your feet and legs strong and together with your toes flexed, not weak and falling to the sides, look up like you would in yoga in a cobra position, push up onto your knees and then bring one leg forward and raise up from there whilst keeping a strong and steady balance… how hard can that be??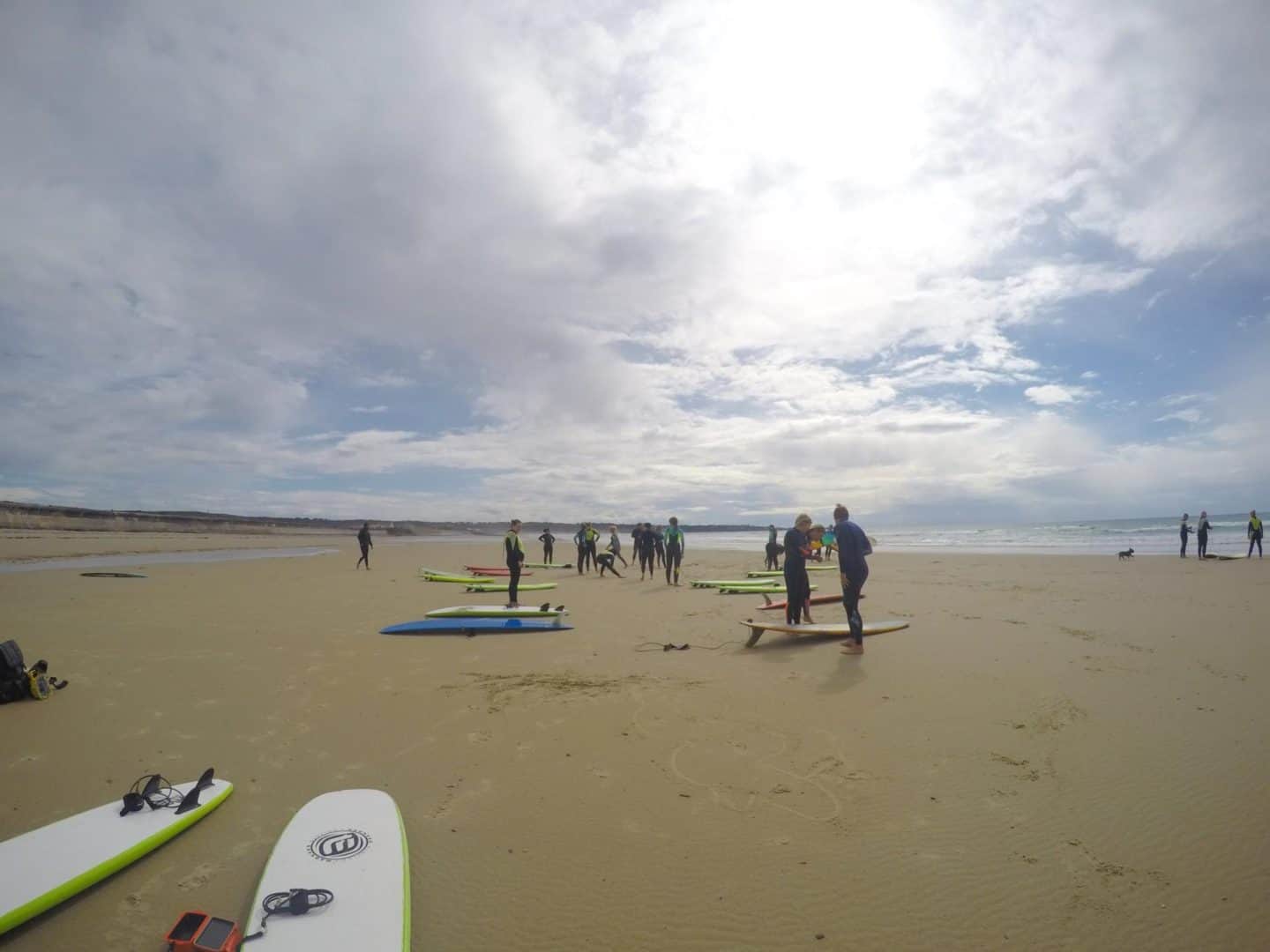 The water was a lot warmer than I expected! Maybe it was the wet suits, maybe it was the fact that the ocean had had the sun on it for the last few summer months or the fact that it had been raining all morning which apparently means the water warms up a bit, either way I was pleased.
I was pretty nervous and did start to panic slightly as waves came pushing into me but I started using my board to protect me from the waves when walking out deeper. Natalie was great and helped me get my first wave, after that I stood around quite a bit waiting for the 'perfect wave' thinking that a wave coming didn't seem strong enough to catch on the board but when it hit me and knocked me back I realised it probably was strong enough!
After a few attempts at surfing on my stomach and lifting myself up onto my knees I started to understand why this is so addictive!! You do it once and just want to go back again and again to improve on the last wave! I really didn't think I would feel like this so I was so happy when I did.
I was by no means great but the only expectation and goal I had for myself when walking out onto the beach was to firstly, just get into the water, secondly, just attempt a wave, and thirdly enjoy it no matter what and I think this really worked for me as anything above that was a huge plus and I did have such a great time. I literally do not remember the last time I had fun in the waves and ocean like that!
Surfing is exhausting though, carrying the board back into the water again and again and fighting the waves. I'm not surprised that most surfers I've seen have amazing bodies! So when it was time to finish I was ready and happy that I could finish on a high!
I walked back into Kempt Tower with a whole new lease of energy and life and future plans that involved a lot more yoga and surfing! And I even managed to carry the board above my head which made me feel more like a pro than the way I carried it down onto the beach!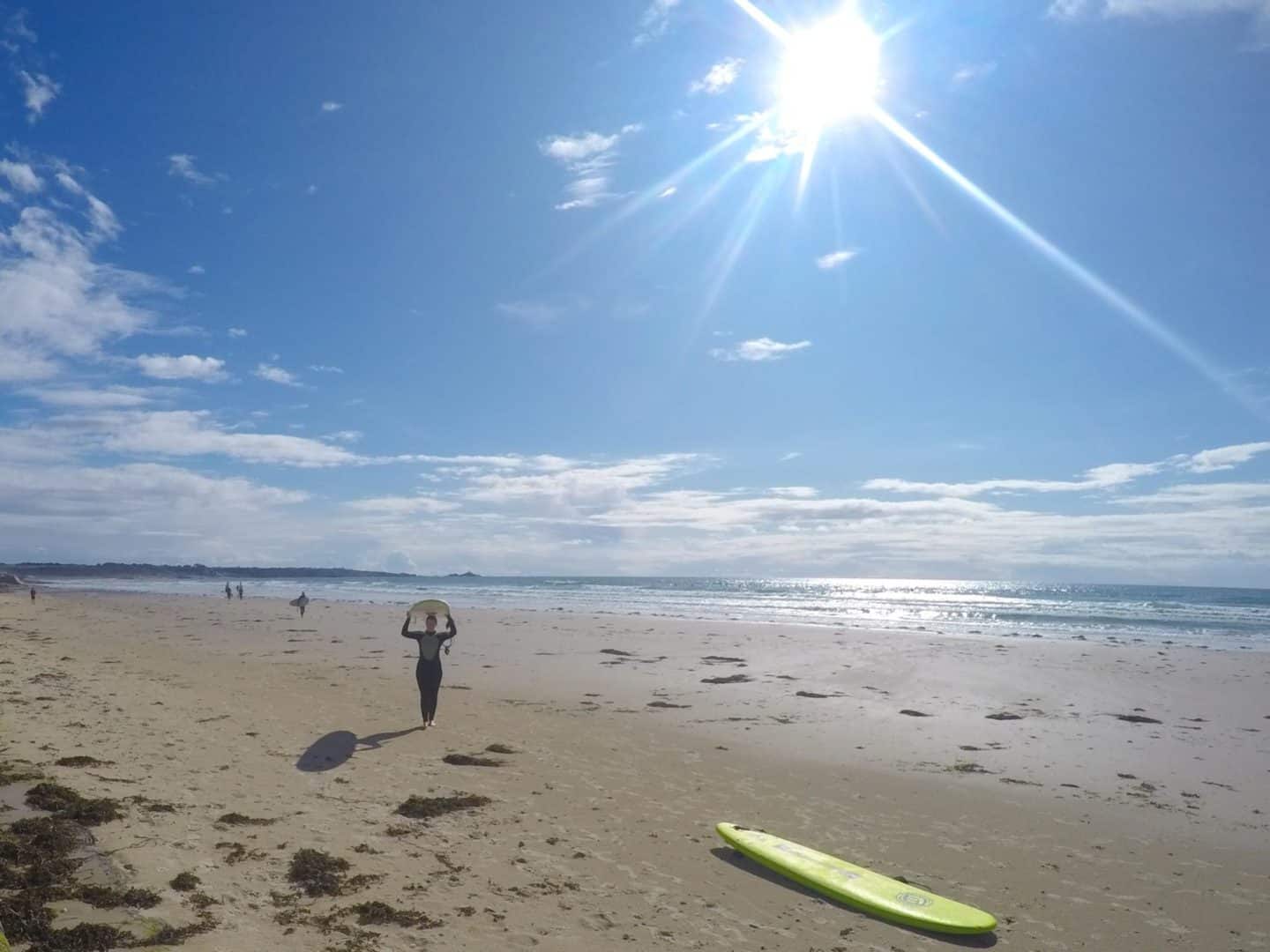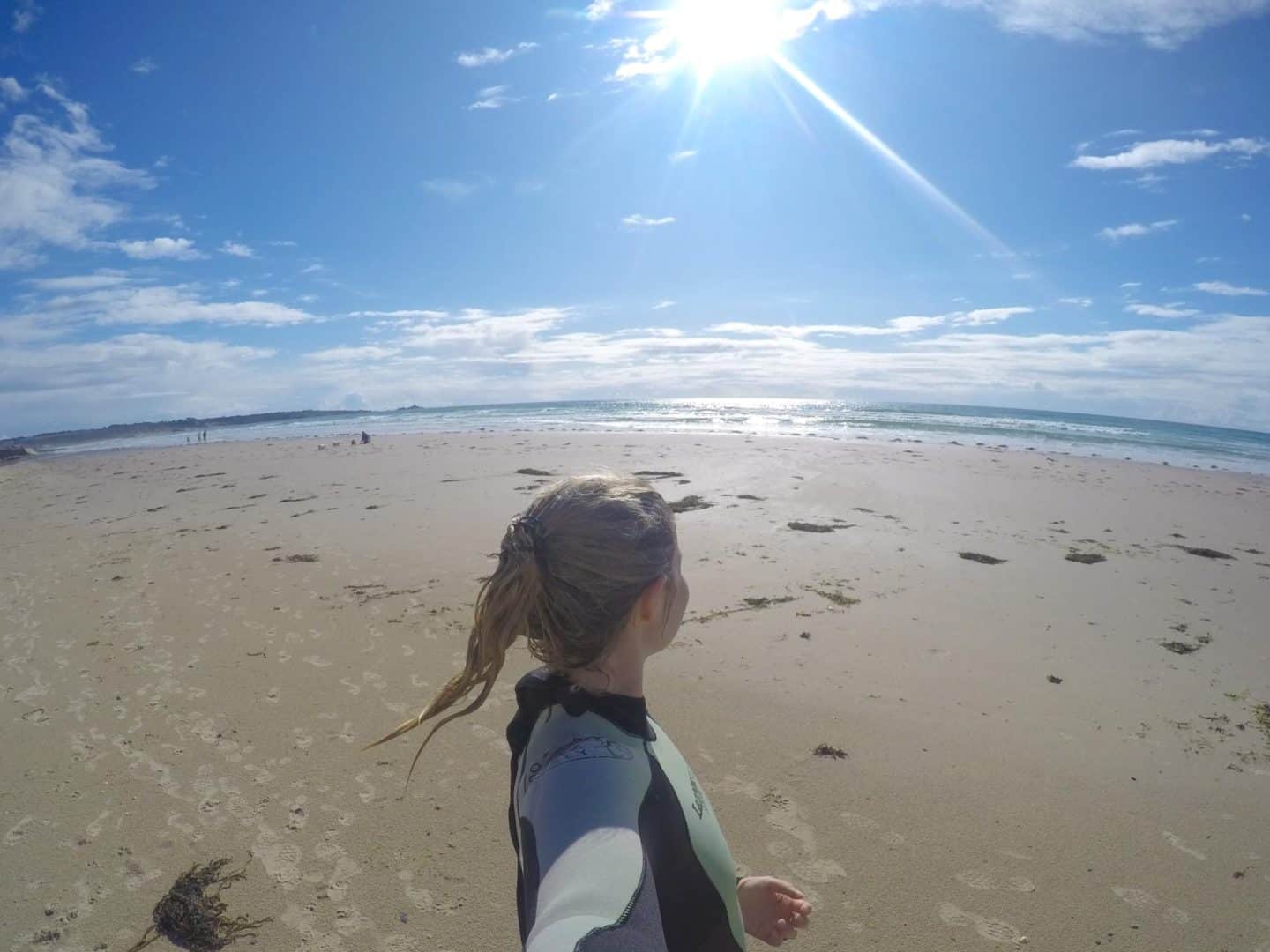 After a nice warm shower we were welcomed to a table full of dessert treats and not only that but dessert treats that were healthy! Tiger Nut Banana Bread and Tiger Nut Chocolate Brownie with fresh Figs and Blueberries! Amazing!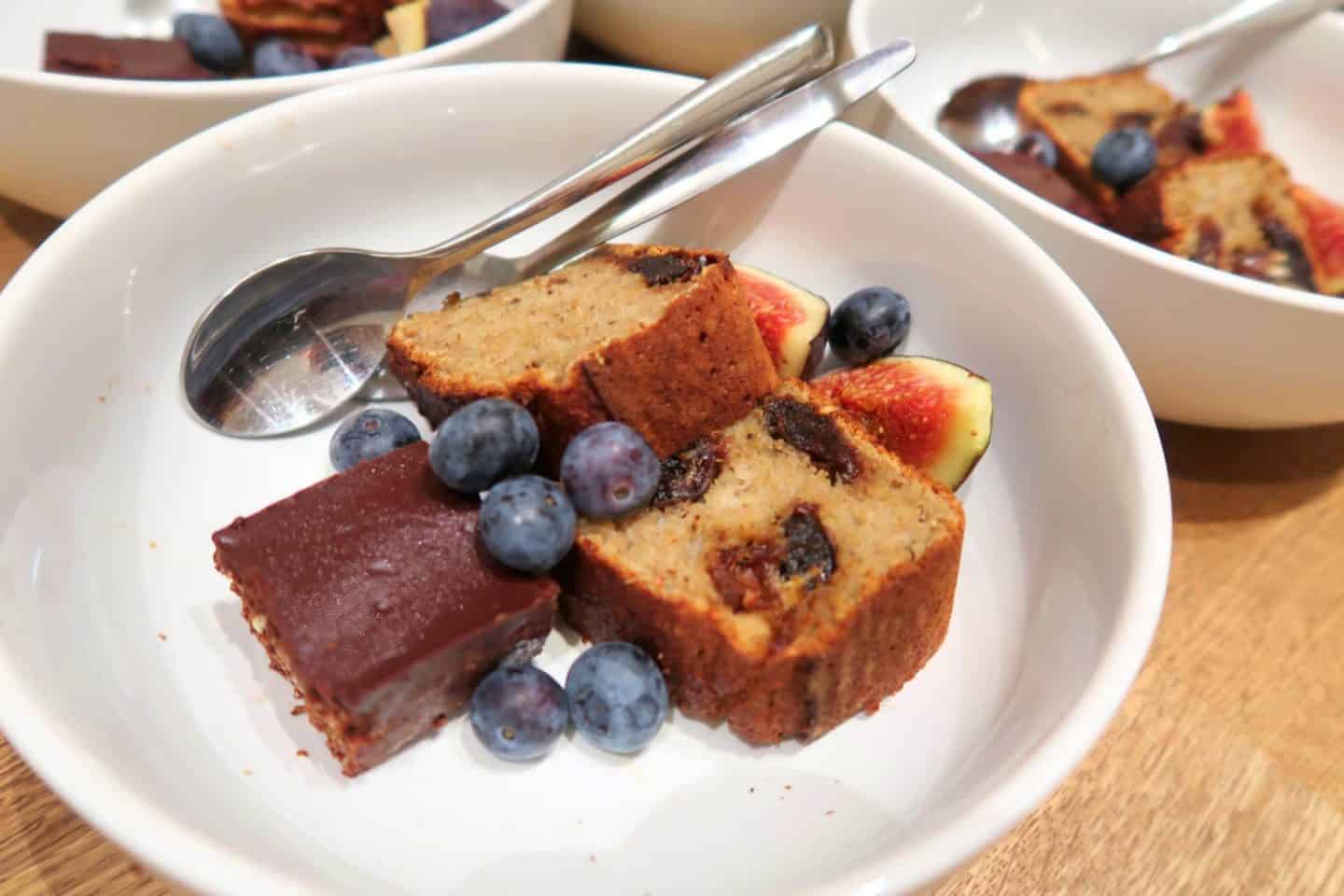 This was one of the small things that, in my opinion, makes this retreat really welcoming and comforting. Others include a smoothie on arrival, the array of tea's on offer- perfect for warming up after surfing, the cutest dog wanting cuddles from everyone, no wifi or internet access, a rooftop viewing platform, coconut oil in the bathroom for oil pulling! Small and random things but things that overall add up to something big!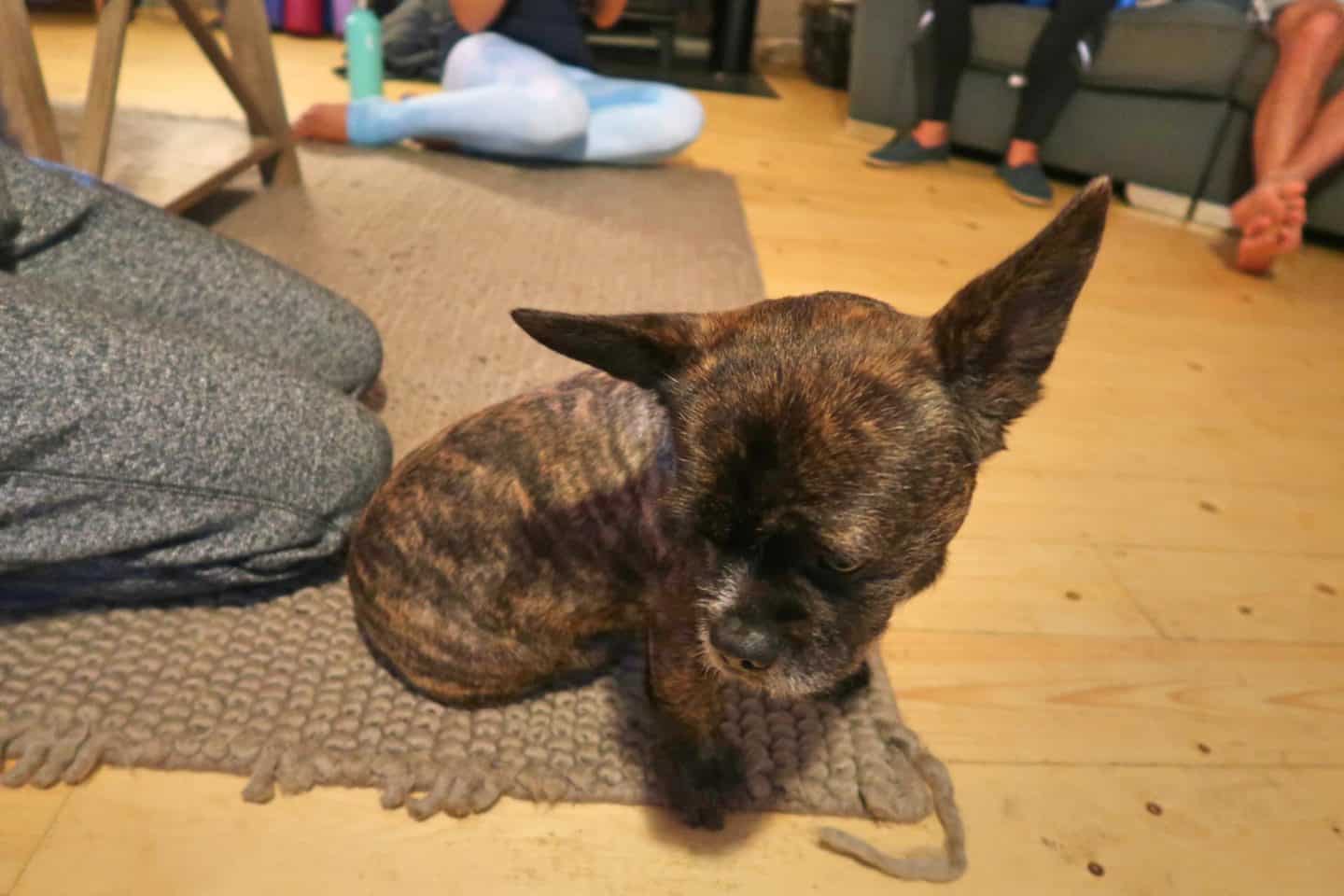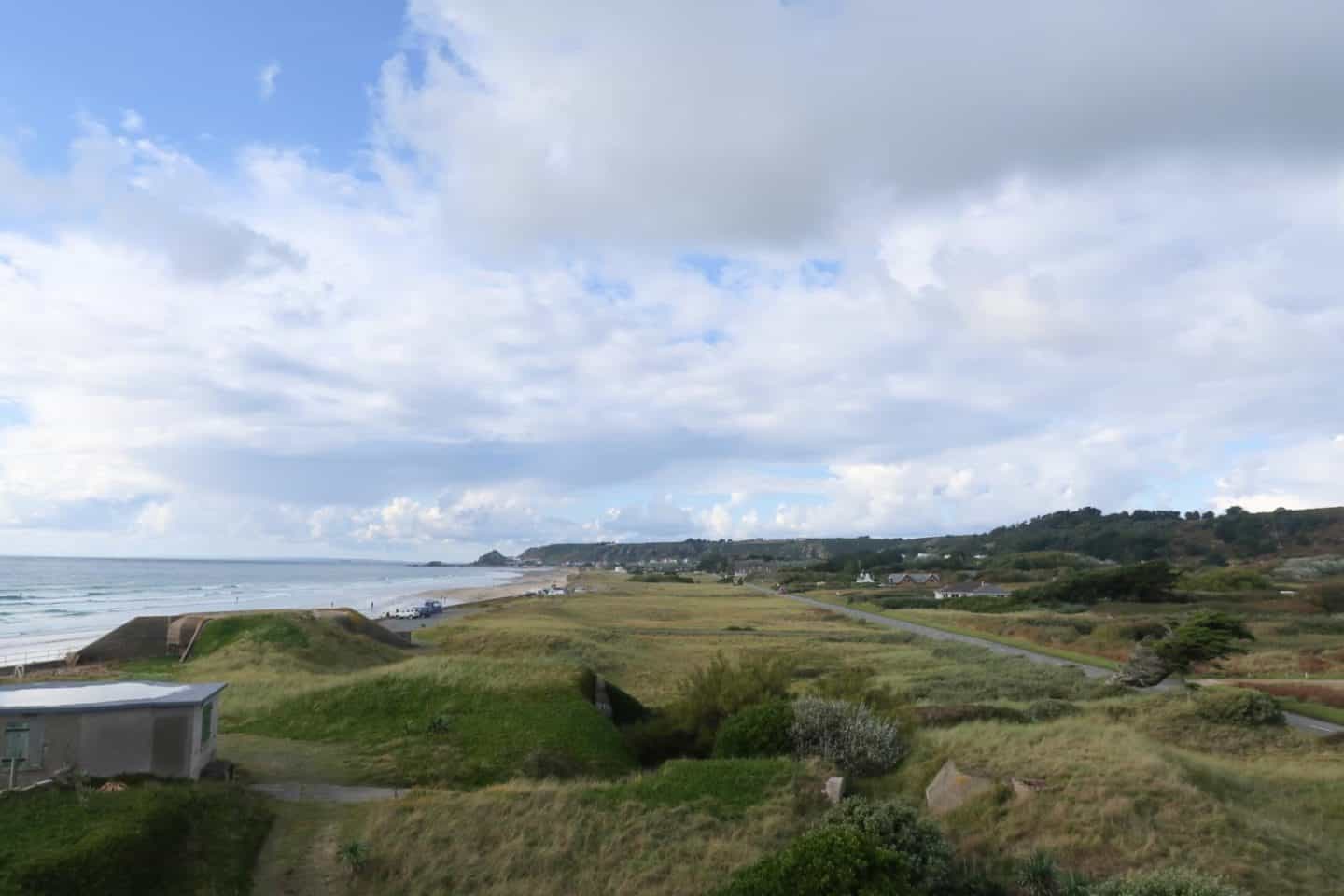 It was now time for Liv and I to leave and carry on our weekend seeing the rest of the island but I'd be lying if I said I wasn't slightly sad about leaving as I could have carried on at the retreat until Monday thats for sure!
I feel so grateful to have experienced a part of this retreat, to meet the wonderful people who were on the retreat and hosting the retreat and to get out of my comfort zone and try new things!
---
To Check Out Dates and Availability at Drift Retreat have a look at their website.
DRIFT Weekend Retreats run 4pm Friday – 4pm Monday.
DRIFT Retreat long weekend includes:
– Accommodation (single or double bunk in the Tower)
– Surf lessons (1.5 hours minimum including wetsuit and board hire)
– Yoga sessions (2 per day)
– SUP Paddle session and picnic
– Three healthy nutritious vegetarian meals a day (supplied by Wild Health)
– All juices / smoothies / teas and Raw snacks
– Mindfulness meditation sessions
– Raw chocolate or Nori Roll making workshop
– Wild coastal foraging or Nature Walk in Jersey National Park
– BBQ / Camp fire
---
I visited Jersey with Visit Jersey however I wasn't actually asked to write this review, I just had a great time and wanted to!