This post may contain affiliate links. I will receive a small commission if you use these links.
---
Limerick is a city on the West Coast of Ireland. It sits on the River Shannon and is the third biggest city in Ireland. I visited Limerick for a few hours as part of my 3 Day West Coast of Ireland Road Trip and I'm so glad I did as it's a very local city full of history and not centered around tourism.
There's a lot to see in Ireland, especially on the West Coast of Ireland so if you're short for time I wouldn't suggest spending one full day in Limerick, unless you want to, so here are a few ideas on what to do in Limerick and ways that you can spend a few hours in Limerick and get the most out of this Irish City!
What To Do In Limerick.
---
How to Get to Limerick
I drove from Shannon to Limerick along the N18, it's not far from Shannon or Shannon Airport. It's also easily accessible from many other highways. If you're arriving by bus then there's a main bus station in the city so that should be fairly easy too.
Where to Park in Limerick
I parked in Limerick in the Arthur's Quay car park in the middle of the city which was easy to find and really handy.
Things To Do in Limerick
King John's Castle
For what to do in Limerick, one of the main tourist attractions in Limerick is King John's Castle which sits on the River Shannon. It was built around 1210 as a stronghold and administrative centre for the region. It's is one the best preserved Norman castles in Europe and costs €10.00 to enter.
It has a lot of interactive sections inside which make the castle a good activity for children in Limerick and describes how important Ireland and Limerick were to Europe and Ireland through the centuries.
At the end you enter an outside area where a battle reenactment might be happening, there are rooms which you can visit which show what life was like when it was a castle and you can climb up two of the towers which give brilliant views over the city, river and surrounding Countryside.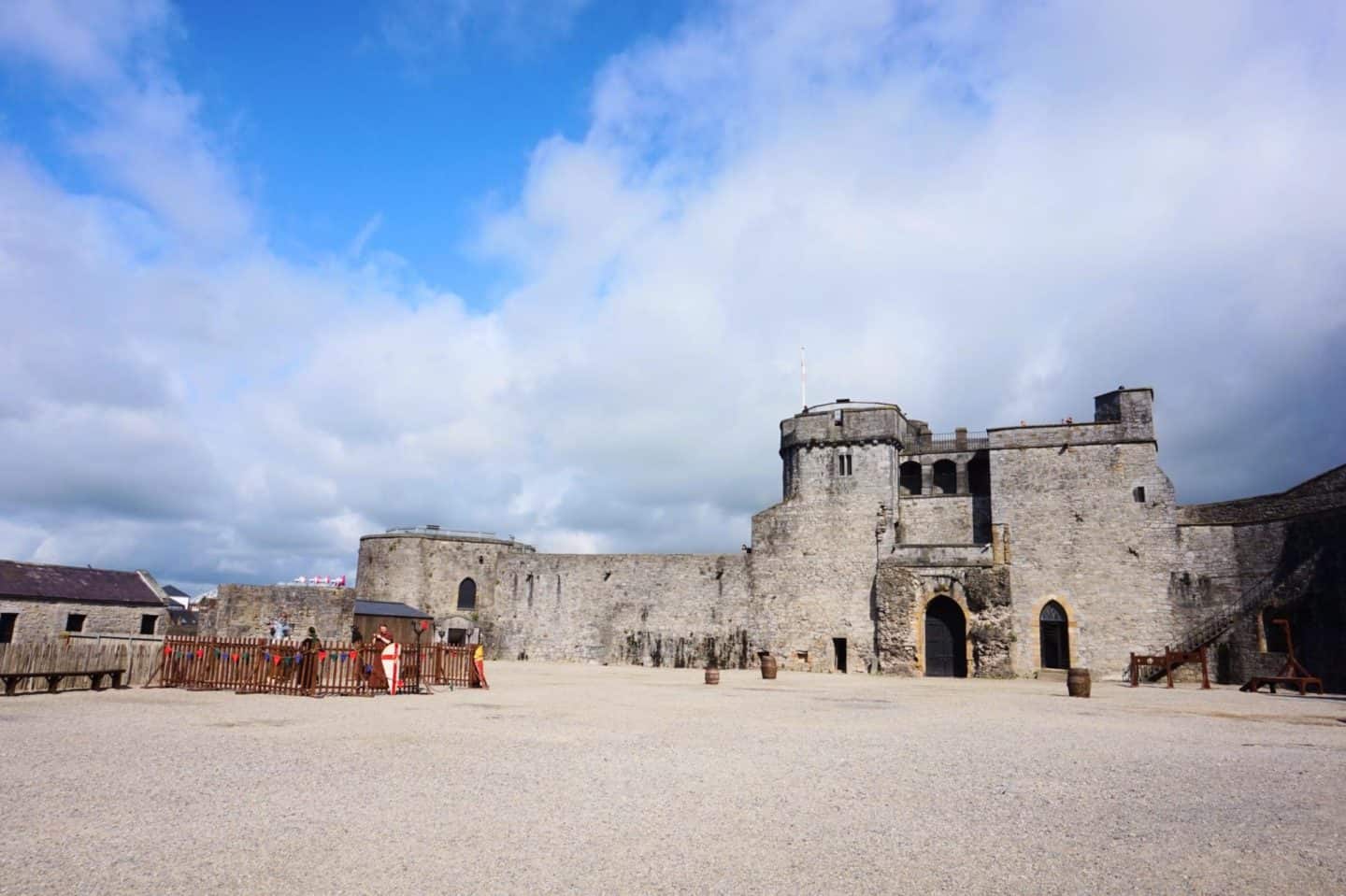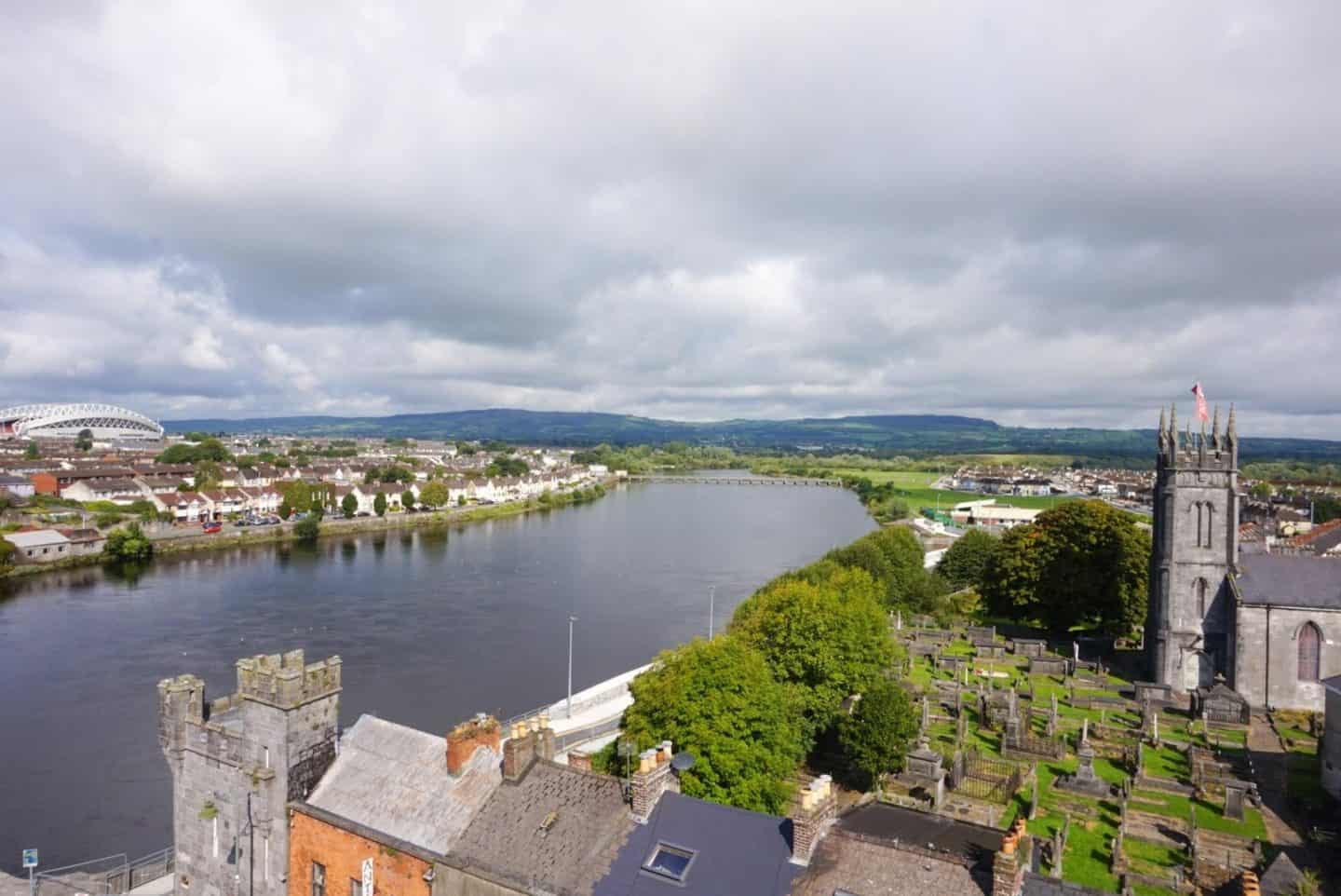 Very close to the Castle is St Mary's Cathedral which was founded in the 12th Century and is a stunning building worth passing by.
Limerick Milk Market
From the Castle I headed to the Limerick Milk Market which is a good place to visit in Limerick and is open during the day on Friday, Saturday and Sunday. These markets are a real hub of the city and hold a lot of history seen as it was one of the markets that were opened in the mid to late 1800's. These days the market is full of fresh, local produce more than likely direct from the producer.
I loved the buzz of the market and it was great to see local day-to-day life in action so go here when planning what to do in Limerick!
Related Post: Here are more things to do in Ireland.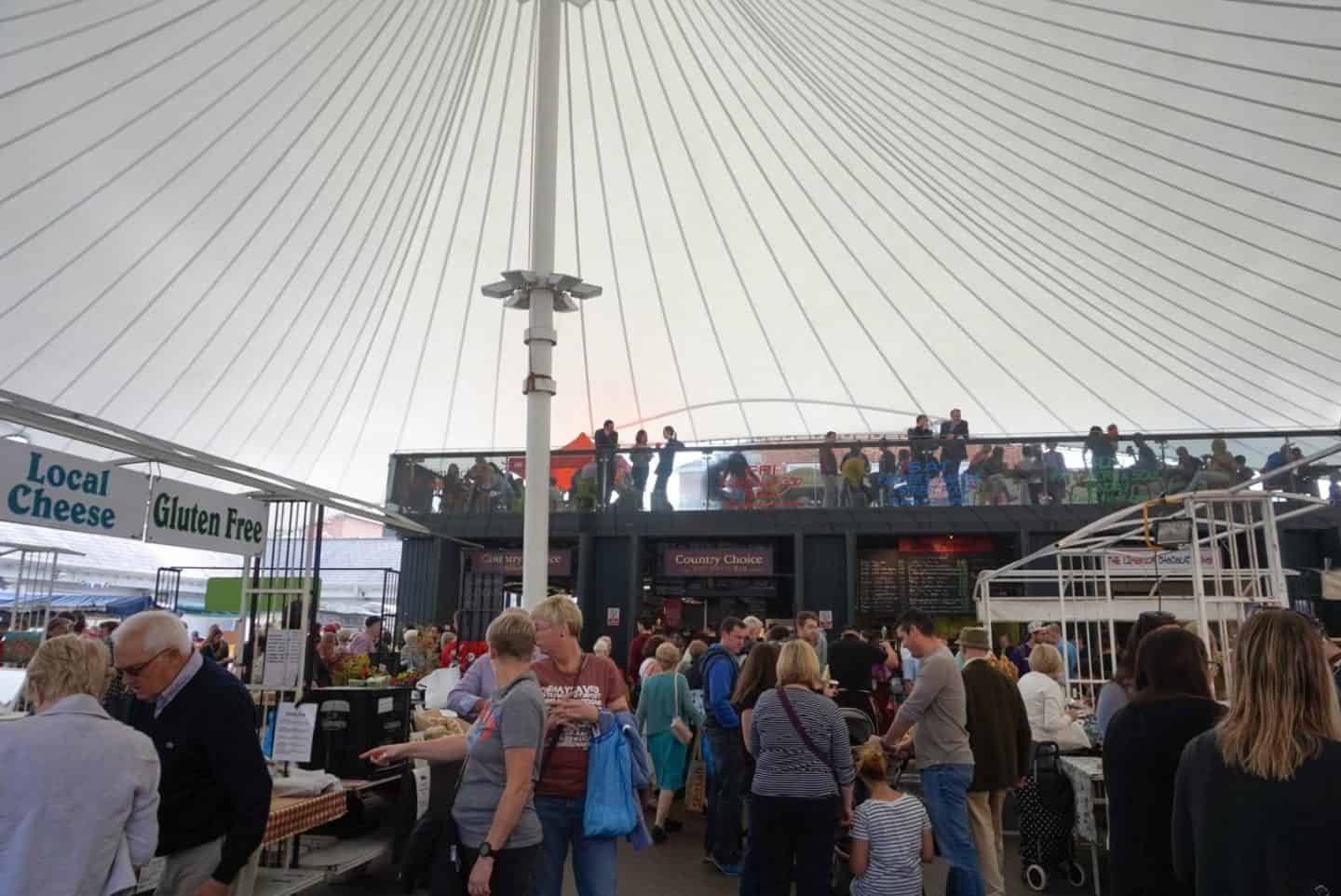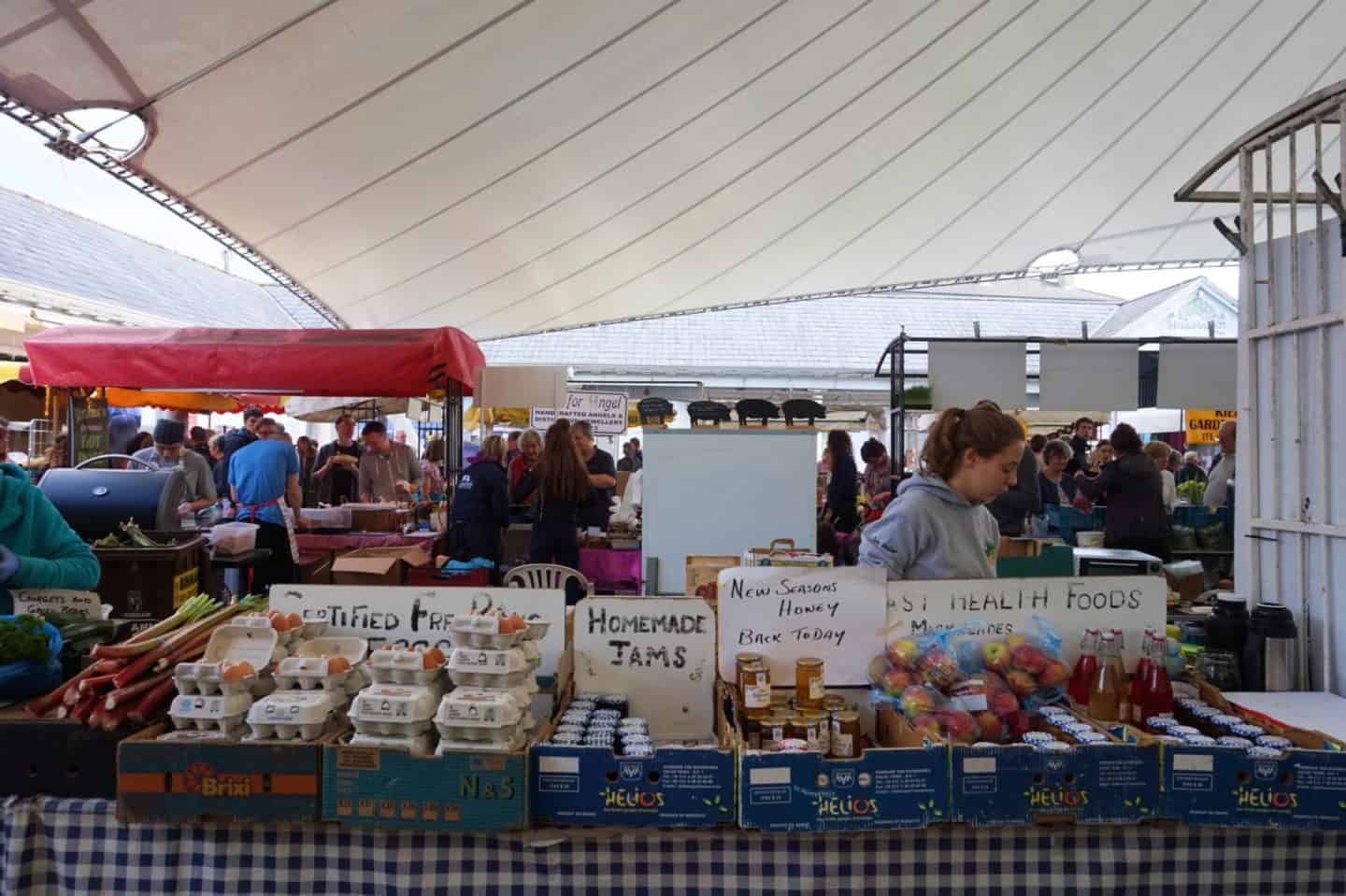 Peoples Park
A place in Limerick that I didn't visit but wish I had as I read it's a great place to visit in Limerick is Peoples Park. This is a green oasis in an already very green city, filled with a range of trees. There is also a Georgian House and Gardens next to it which is a restored museum house open to the public holding lots of furniture and artefacts.
River Shannon
Whilst walking around you're bound to keep passing the River Shannon. Not only is this River very pretty to see from the edge but you can get out on the river. When I was there on a Saturday morning there were lots of people kayaking in Limerick and then I walked past a kayaking hire shop, this would be a really good activity to do in Limerick with a few people to see the city from a different perspective when thinking about what to do in Limerick!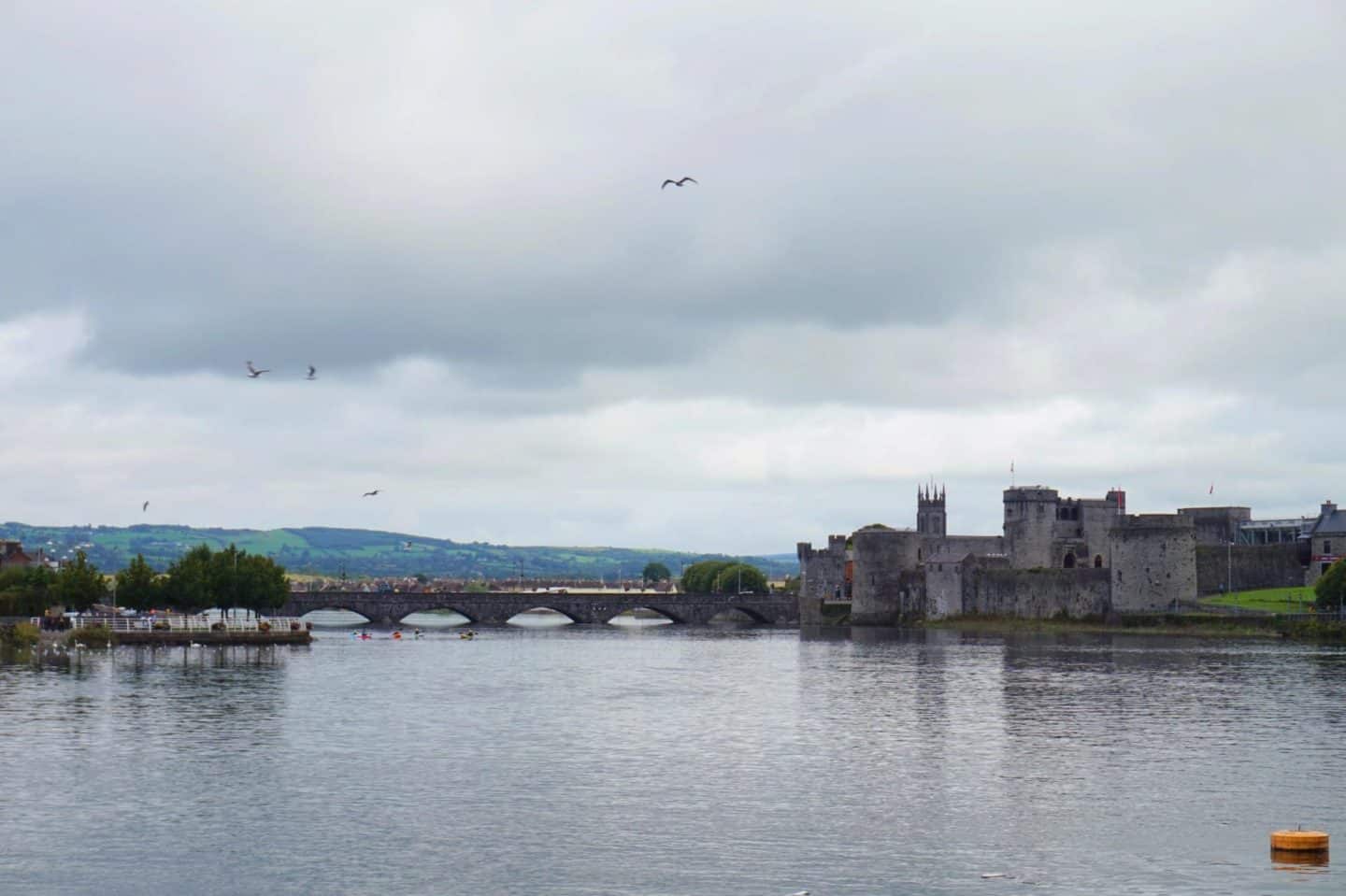 ---
---
Limerick City Museum
If you're a museum lover a visit to the Limerick City Museum will be a must, its free to enter and has moved locations many times but it's now sat in the City's Art Gallery. The City Museum is home to thousands of items relating to the history of Limerick from the Stone Age to the present day.
Shopping in Limerick
Limerick also has plenty of shops and high street stores so if you've forgotten anything for your trip then you'll most likely find a store to help you out!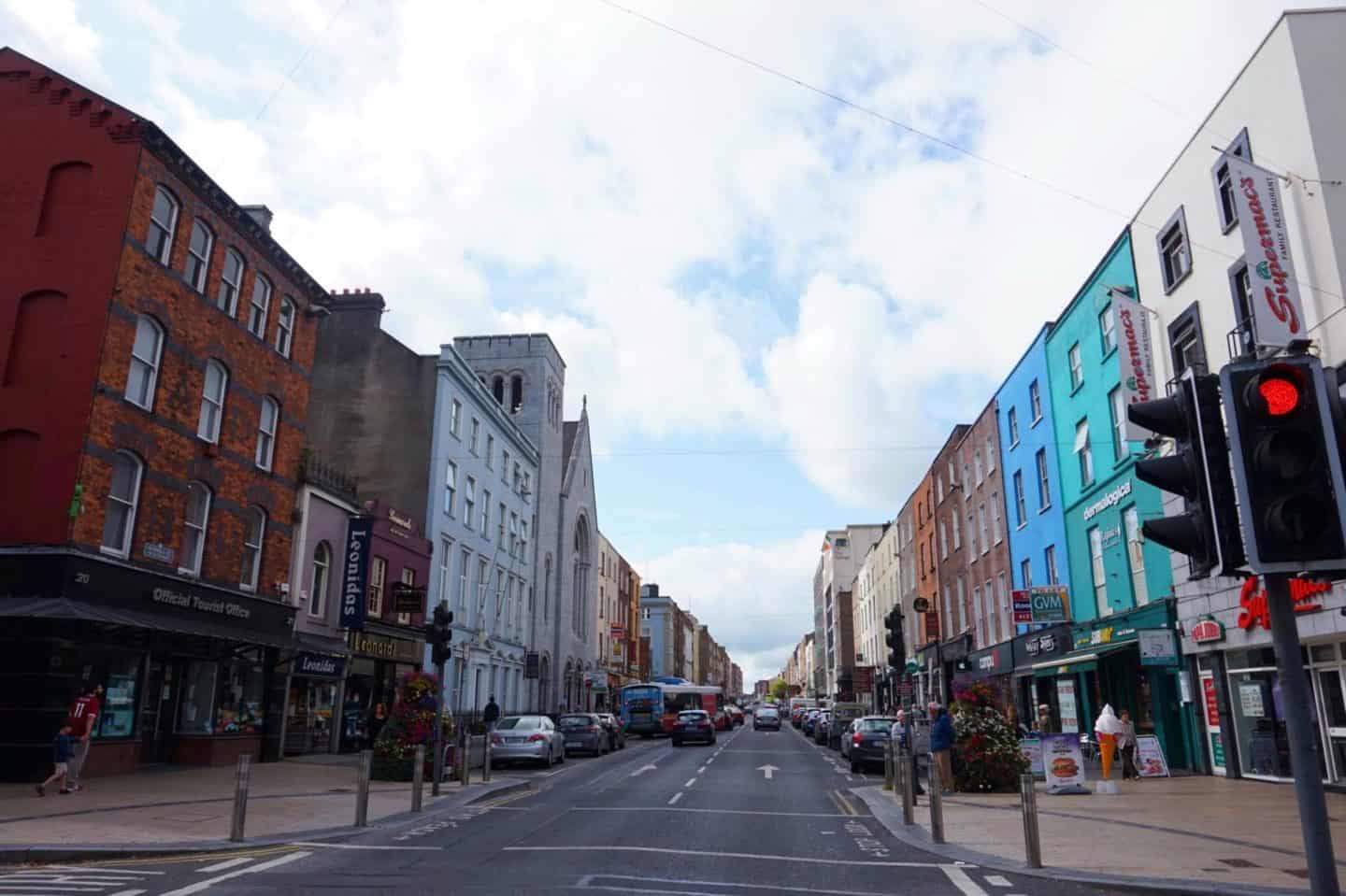 Where to eat in Limerick
Seen as I only spent the morning in Limerick I didn't get to try more than 1 place but the place I did go to was really good! The Buttery came up on the google's rating when I searched for brunch in Limerick and when I arrived outside there was a bit of a queue so I knew it must be good!
It definitely appears to be the 'in' place to have brunch in Limerick with a range of breakfast options. I went for the Full Irish Breakfast because it was my first morning in Ireland after all and I wasn't disappointed so I would highly recommend this place!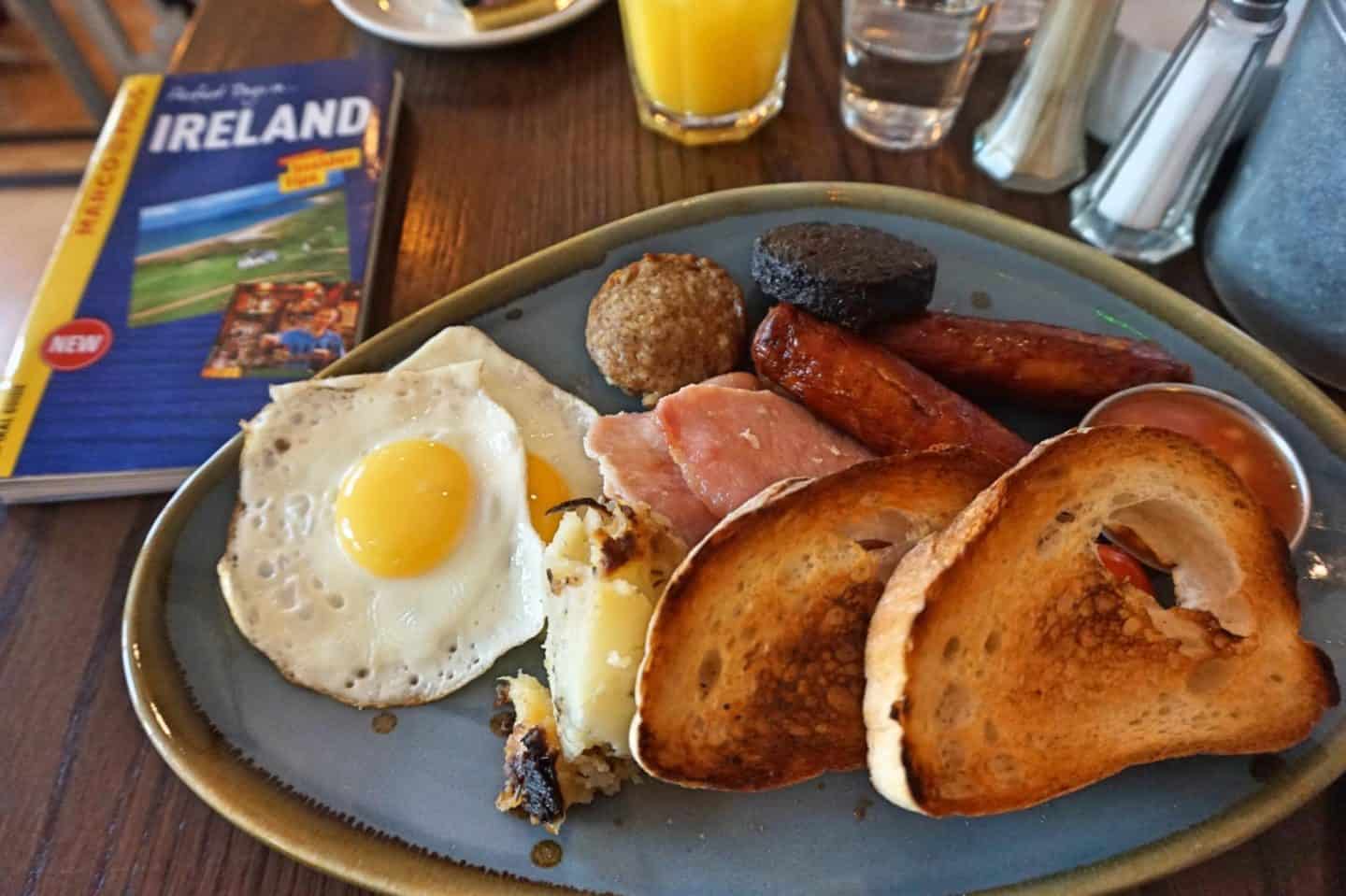 Places to Visit Near Limerick
Bunratty Castle and Folk Park
If you're doing a road trip around Ireland / have a car, a place I would recommend going to near Limerick is Bunratty Village and Bunratty Castle & Folk Park. I actually visited here on a family holiday when I was about 11 and loved it so I know it's a great activity for Children and Families in Limerick!
I drove through the village on my way from Shannon to Limerick this time and it brought back so many memories. The buildings in the village are very typical Irish stone built buildings and many of them are home to B&B's now if you need somewhere to stay nearby.
Bunratty Castle is the most complete and authentic medieval castle in Ireland built in 1425, and Bunratty Folk Park is a construction of village life from the 19th Century providing an experience of what life was like then so they are great experiences for adults and children!
And that should cover you for a morning or afternoon in Limerick before heading on to your next stop now you know what to do in Limerick!
Where To Stay in Limerick
Limerick has some great Airbnb options like this:
If you're more of a hostel or hotel kind of person, see what Booking.com has to offer in Limerick!
---