This post may contain affiliate links. I will receive a small commission if you use these links.
---
What to pack for a Europe Summer City Break or Holiday can be hard! It will likely be hot, but depending on where you're going to in Europe and when, the weather might change very quickly!
You're going to do a lot of walking to see all of the cities attractions on your Europe City Break and you don't want to be wearing some non-stylish sweat proof, hiking outfit, but at the same time, tiny shorts and sandals that rub are not the right outfits to be exploring Cities in either. Plus, European cities change at night so it's nice to have another outfit to change into and dress up in for dinner!
After a fair few Europe Summer City Breaks (and also lots of Winter City Breaks), I've finally nailed down what to pack for a City Break in the Summer in Europe so here goes, my Europe packing list for Summer:
What To Pack for Europe Summer
Best Bag For Travel in Europe
First off, for a European City Break, I always pack hand luggage only!
If you're only going away for a few days or even a week you don't need that much space, especially with light summer clothes. You'll also be thankful for hand luggage when you don't have to pay European airlines fees for baggage and your bag is easier to pull along the cobbled European streets!
I have the Red Tobago Revelation cabin case which I loved it and I highly recommend it! Not only is it a great colour and a really stylish cabin suitcase but it's so practical. It's light and has 4 wheels so it glides super easy in the airport!
I also take a day pack and usually my Herschel Classic Day Pack to carry my purse, camera's, water, snack etc in.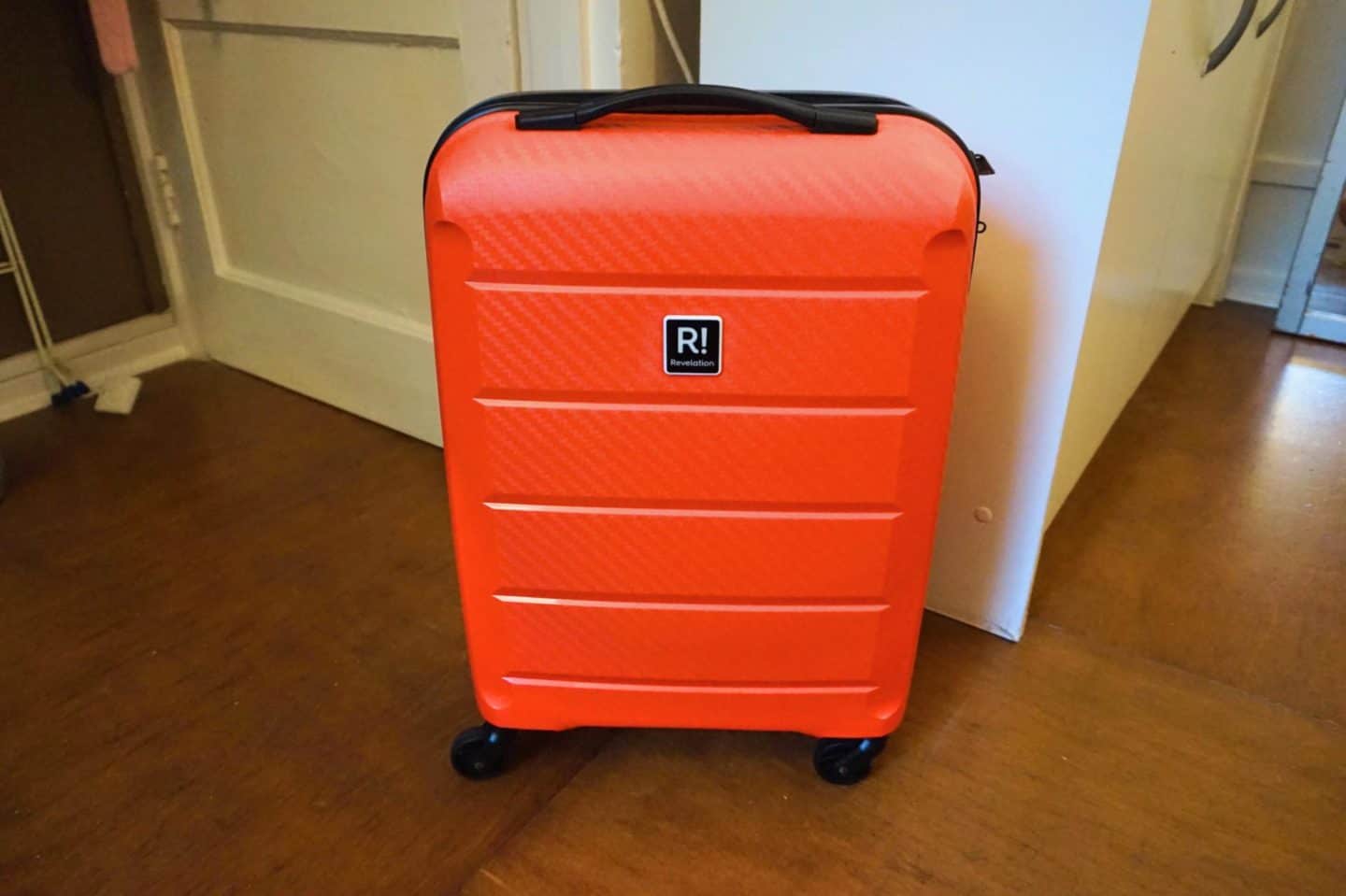 Packing for Europe Summer
Now what clothes to pack for a European City Break.
Dresses
I always love wearing dresses when travelling and living out of a bag as they're an easy option because they're just one item, this means fewer items to pack and less deciding what to wear and having to switch between different tops and bottoms.
Dresses are perfect for City Breaks, especially dresses that are knee-length and floaty and either have little straps or capped shoulders. Dresses are also the perfect item of clothing to pack with hand luggage only on a Summer trip because they can go from day time to night time attire and be dressed up with minimal effort.
I tend to find that unless you're going 'out out' on your City Break, Women's evening outfits for Cities in European are usually fairly casual so a day dress can easily be dressed up a bit to be worn in the evening too.
Top Tip: If your legs rub together in the heat when they get sweaty when you're wearing a dress, for your Summer City Break pack some cycling or gym shorts to put under your dress to stop them rubbing! It's a game-changer!
Shorts
As well as dresses a pair of denim shorts and some floaty shorts are a good idea too teamed with a t-shirt or tank top. Most cities in Europe are very casual and you will not be out of place in a t-shirt and shorts so they should be on your Europe Summer packing list.
Depending on where you visit in Europe in the Summer it may get chilly, for example, if you are visiting the UK and London in the Summer do not expect hot sunny weather all Summer!
Layers
I would really recommend packing some layers and warmer clothes too for your European Trip, for example, jeans or at least some lightweight trousers, plus a jumper, cardigan or long-sleeved top. In some cases for example in the UK you will need a lightweight jacket in case the weather turns bad!
Some places in Europe get very hot during the day but cool down a lot at night and early in the morning so keep this in mind when packing for Europe!
Shoes
Shoes wise I think 2-3 pairs are needed for a City Break. A good comfortable pair of walking shoes need to go on your Summer packing list whether that's trainers, actual walking shoes or sturdy walking sandals.
As well as these shoes some nicer sandals will come in handy during your Europe City Break if you think you'll be changing to head out for the evening. I will say again that many Cities in Europe in the Summer are casual and can also have streets that are very uneven or that have cobblestones so heeled shoes in European Cities are really not needed or appropriate.
I also think that Flip Flops like Havaianas are a good pair of shoes to pack for City Breaks because of their versatility.
Swimwear
Packing Swimwear for a European City Break is a good idea in case you have a hotel with a pool or you take a day trip to somewhere that has a beach or waterfalls for example. Cities in Europe can get really hot in the Summertime, especially in July and August so you'll be wanting to get in the water if you can!
In London parks, you can swim in the ponds for example which you may not have thought about so pack that swimsuit just in case!
Accessories
A hat will also come in handy whether that's a cap or stylish hat. Sunglasses are a must too! I've been wearing my SunGod Glasses for ages now and I love them and think they are the best sunglasses for travel!
Of course, you will need underwear and PJ's but I'll let you work that one out.
Extras
Toiletries
Pack all of your usual basic toiletries, makeup, hairbrush, and remember the suncream!
Technology
Phone Charger.
Headphones.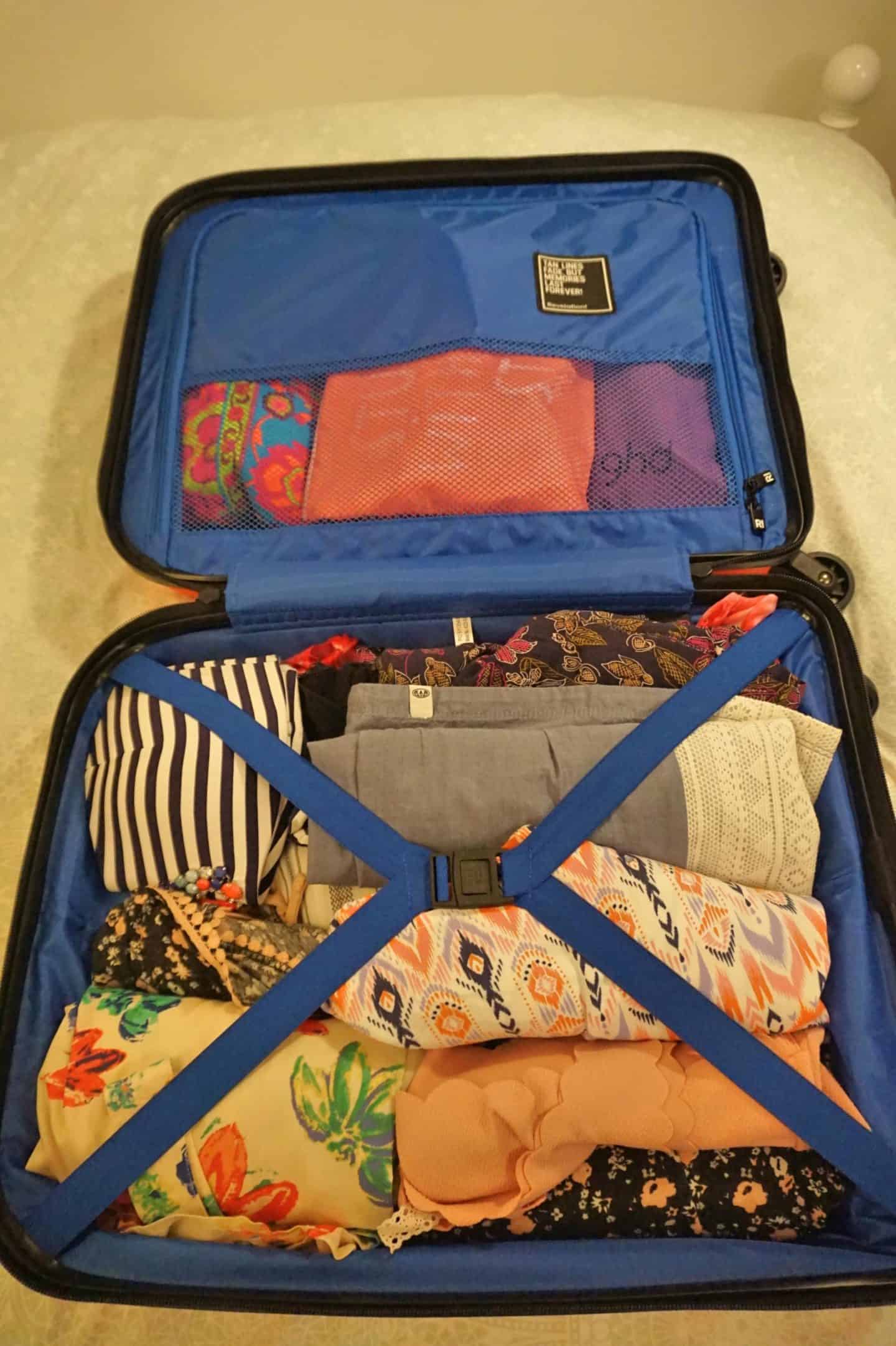 I hope this insight into my suitcase helps you with your packing for Europe Summer!