This post may contain affiliate links. I will receive a small commission if you use these links.
---
Montmartre district of Paris is one of the best areas to visit in Paris! From the top of the hill in Montmartre you can see the Eiffel Tower so it's a great idea to walk from Montmartre to the Eiffel Tower! It might look a long way on the map but it's certainly walkable and you'll see lots a long the way which I'll tell you about in this Paris Walking Guide!
Montmartre to the Eiffel Tower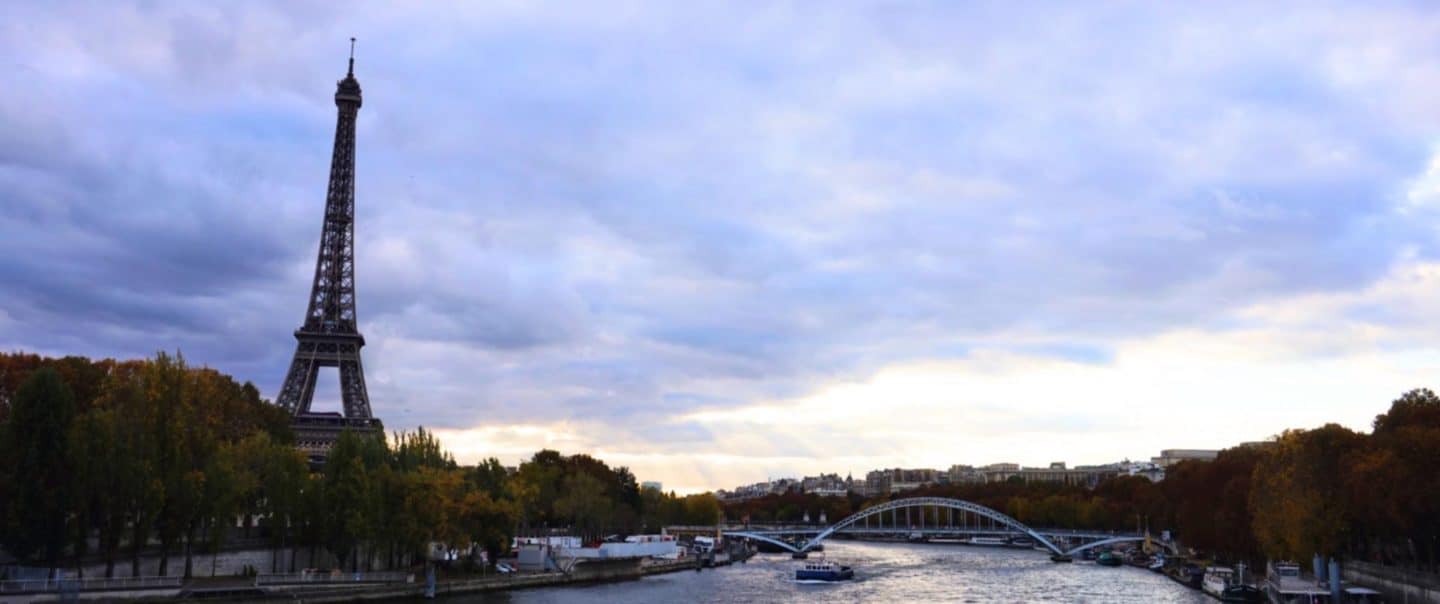 More of my Paris Walking Guides:
---
Montmartre to the Eiffel Tower Distance and Time Walking: 3-5 hours.
Montmartre
First up, Montmartre. This is the artistic area of Paris, it's where the artists of the city once lived. I have heard that unfortunately now, it seems to have gotten too popular and driven a lot of them out of Montmartre due to high rent but you still get this old city Paris feel from this area today.
I visited Montmartre on my first trip to Paris but I did what I can imagine a lot of tourists do on their first time in Paris whereby I just visited the Sacré-Coeur via the steps in front of it and then left pretty much the same way and I can confirm that this is not the way to properly see Montmartre as I missed all the windy side streets that actually make up this area and make it so charming!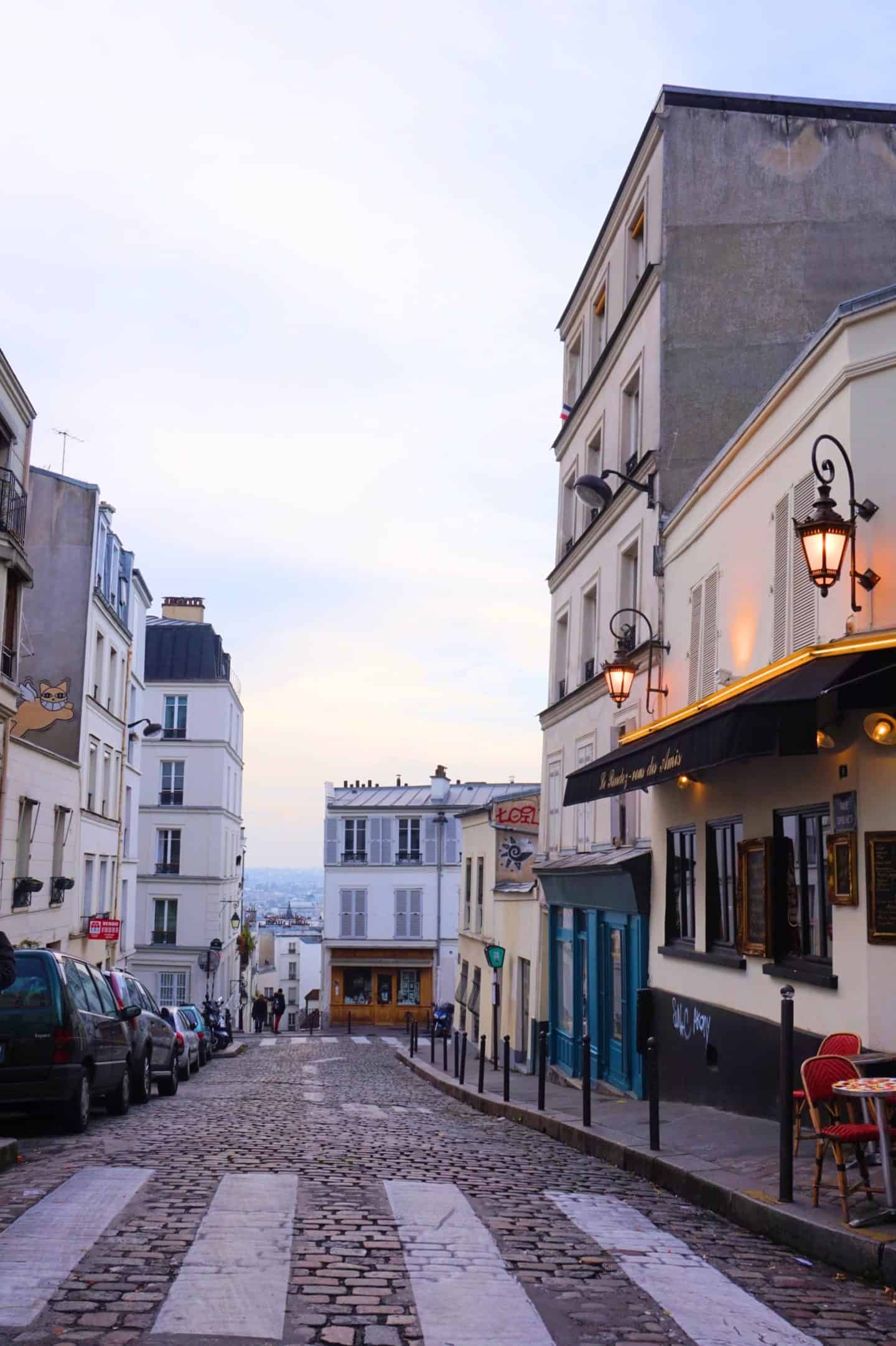 Sacré-Coeur
To get to Montmartre you can use a couple of different metro stations: Lamarck-Caulaincourt, Blanche, Pigalle, Abbsesses, and the Sacré-Coeur should be your pinpoint to help you get into this area but be sure to not get there via the gardens as I did. Instead head uphill via the windy streets, take the random stairs that you'll see and wind across and up and down (the hills are worth it I promise!) and you'll be sure to find some hidden gems and some pretty good views!
There's a market type area in the middle of Monmartre called Place Du Tertre which has tables overspilling into from the nearby cafes and restaurants, and on that note there's a ton of French looking cafes to sit outside of and have breakfast, lunch or dinner in this area!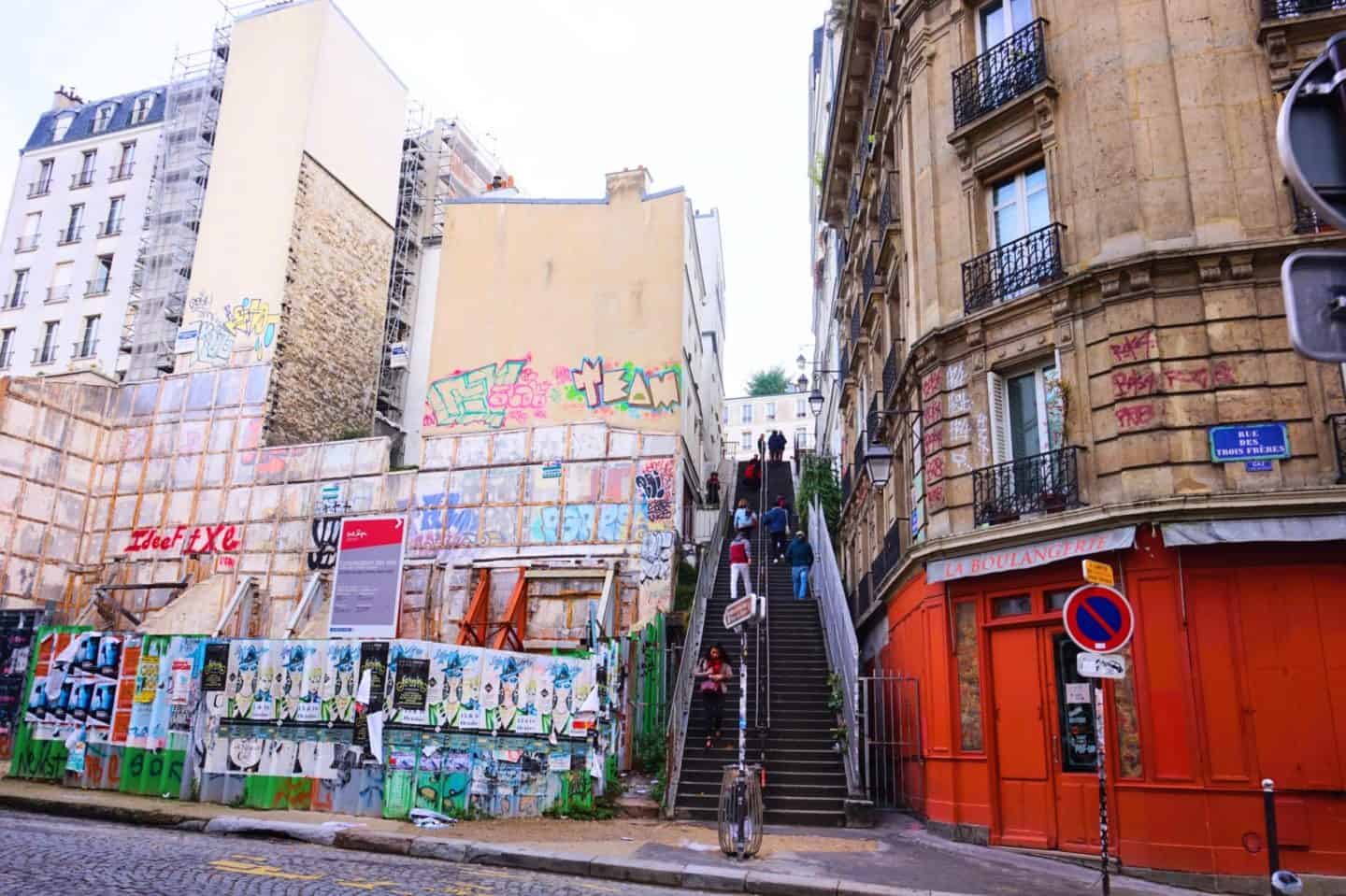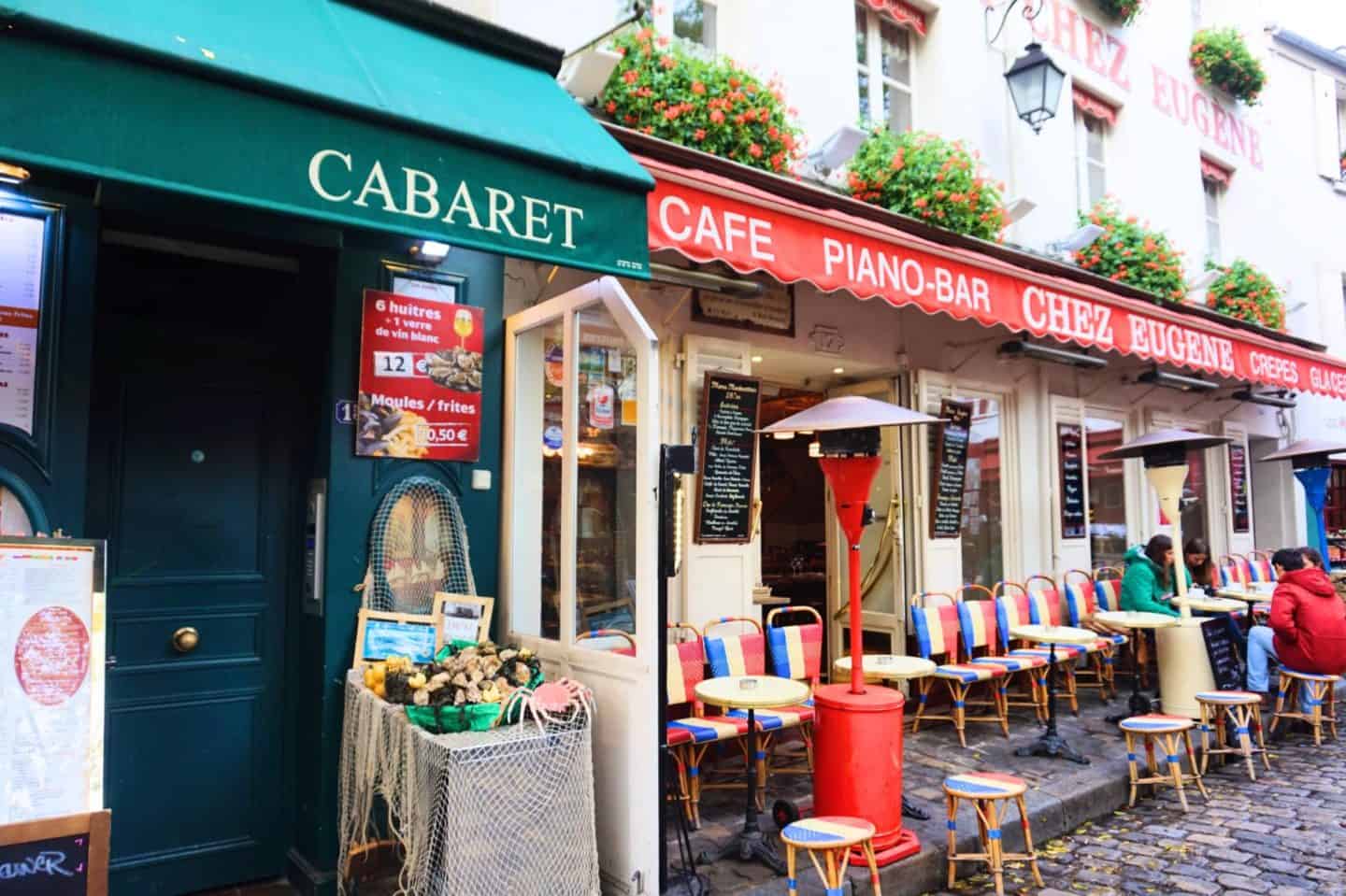 We had some crepes at Le Consulat which is a place I'd seen a lot on instagram recently. Even if you don't go there for some food then make sure you check it out from the outside, its soo Paris!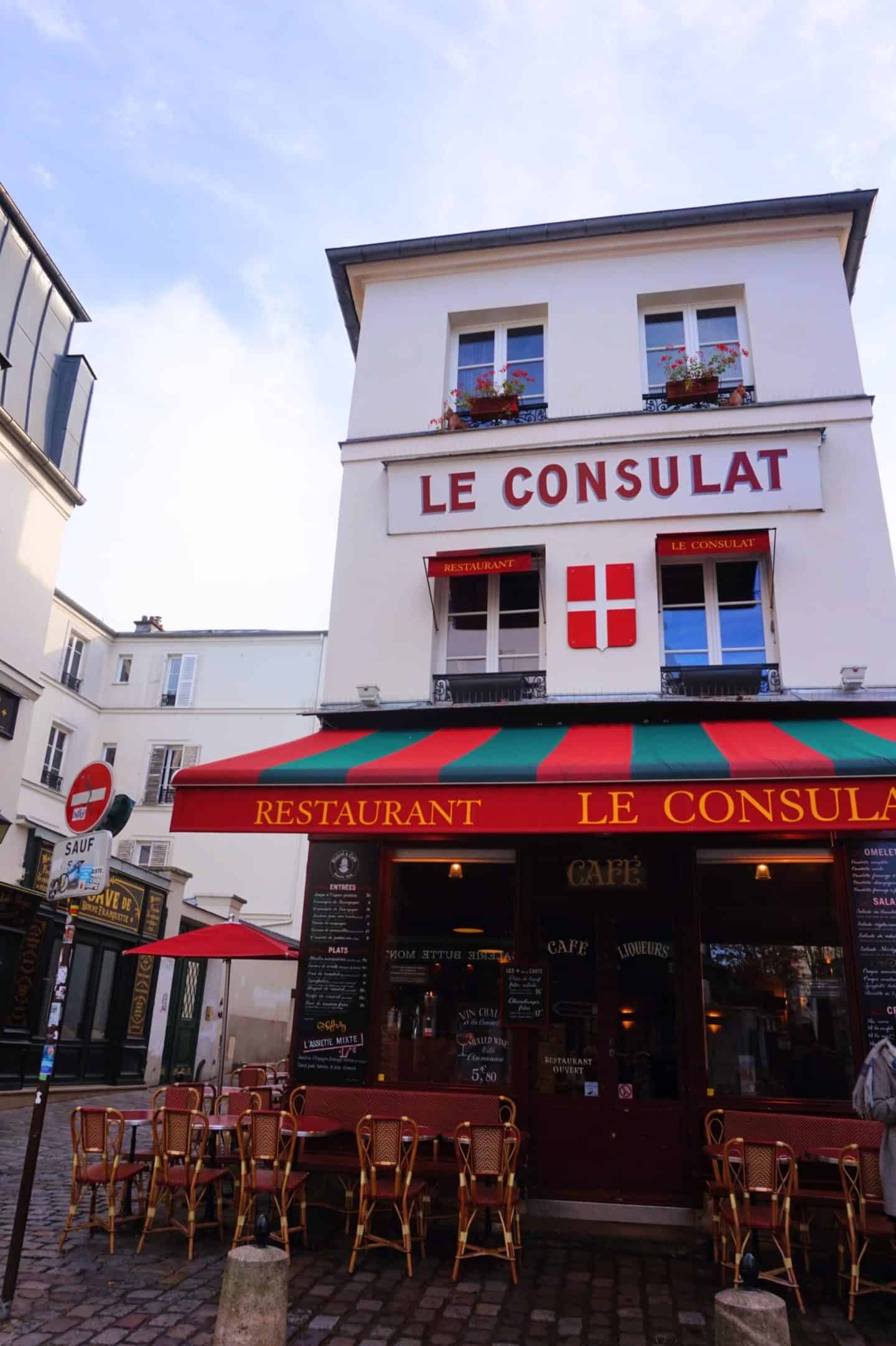 From these streets in Montmartre you can make your way to the Sacré-Coeur which you won't be able to miss if you look up a little, it's an incredible looking Basilica and kind of looks like the Disney Castle! It's free to enter (which I found out after I'd been) and looks equally incredible inside!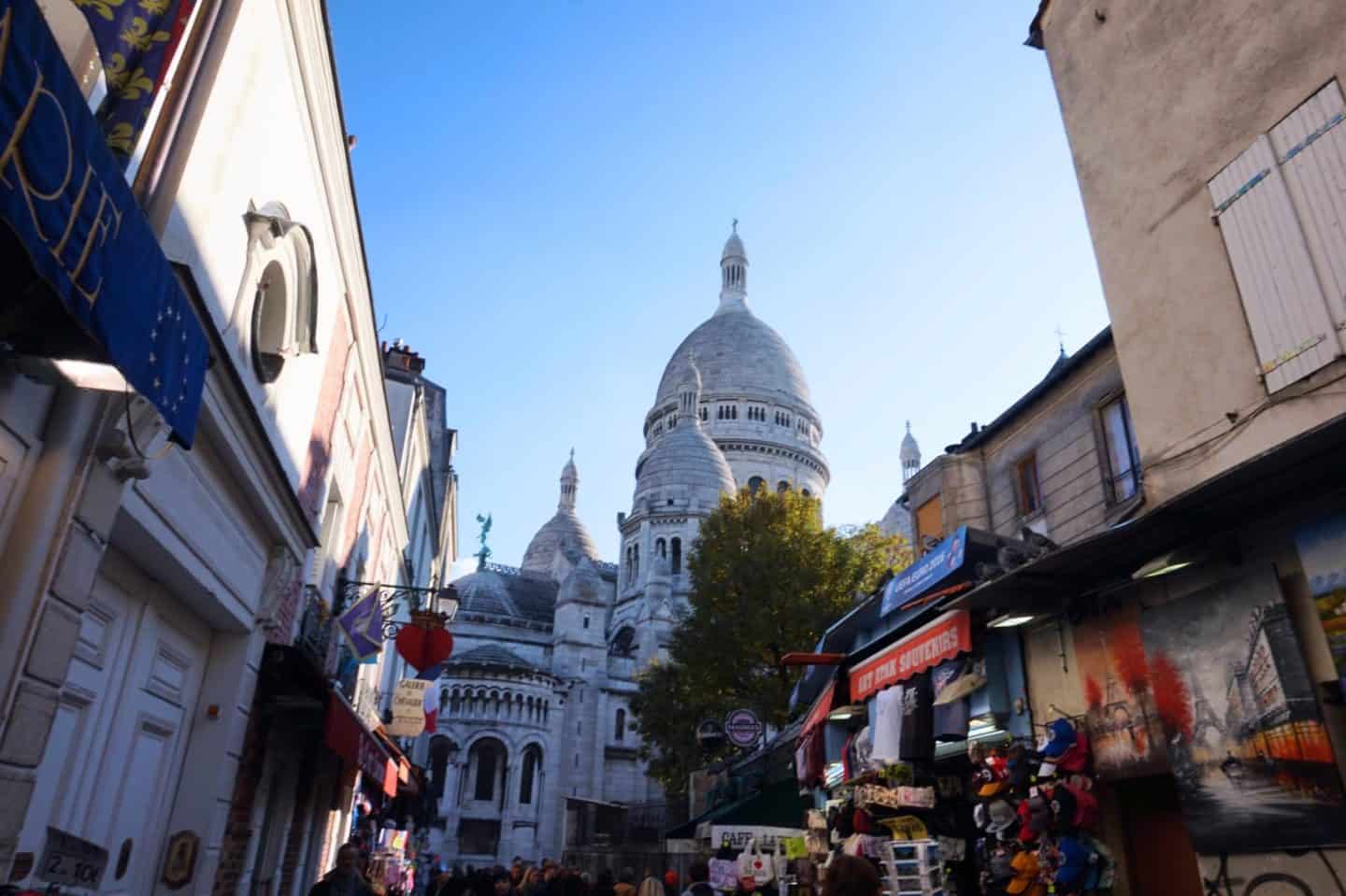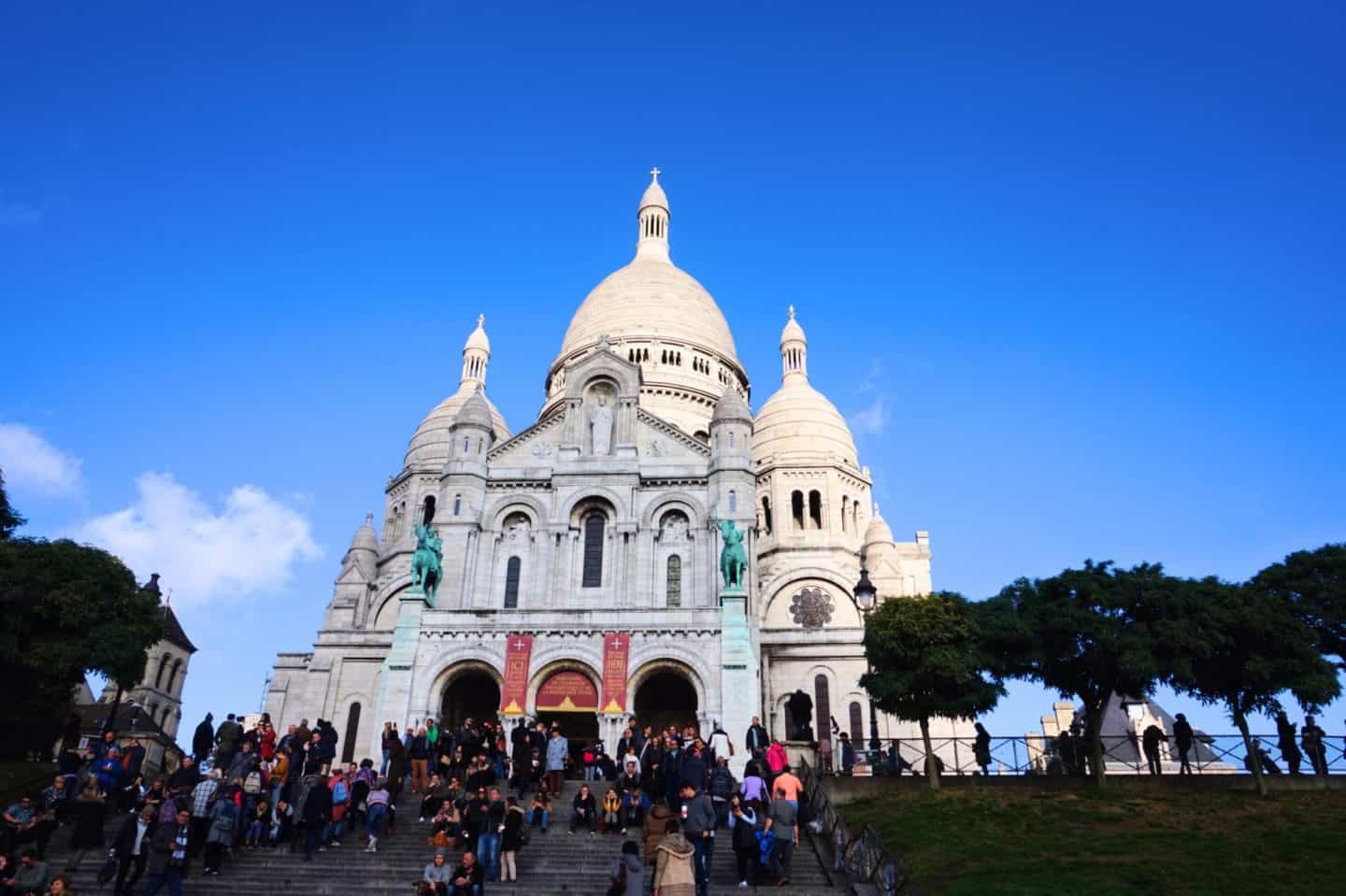 From the top steps outside you have a panoramic view of Montmartre and Paris with the financial district of the city in the far distance!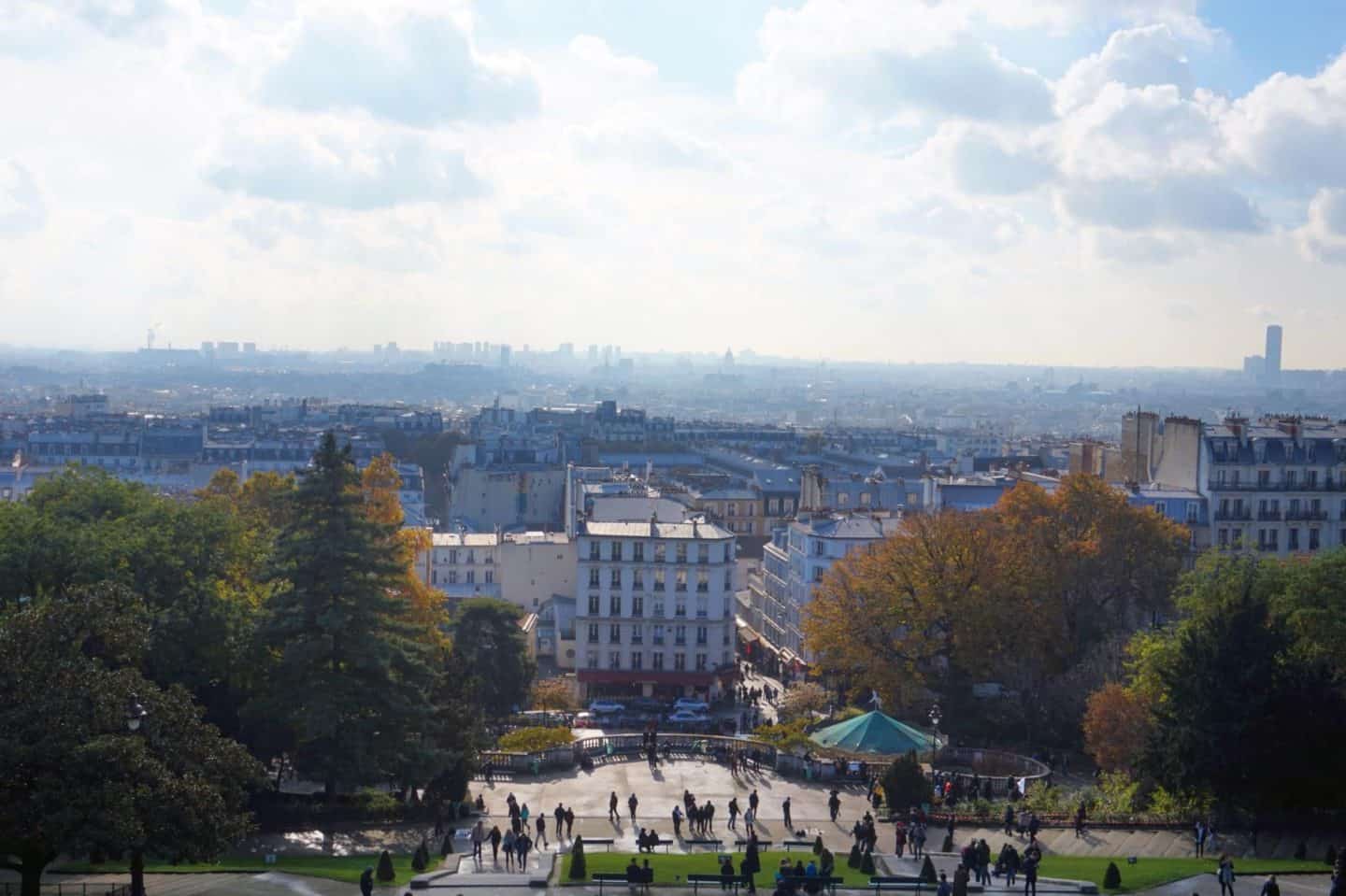 Also if you're looking at the Basilica, then look to your right and you'll see the corner of a building. Another very instagrammed photo is to take a photo of it and then adjust the line of the hill so that its straight and then it looks as if the building is sinking!!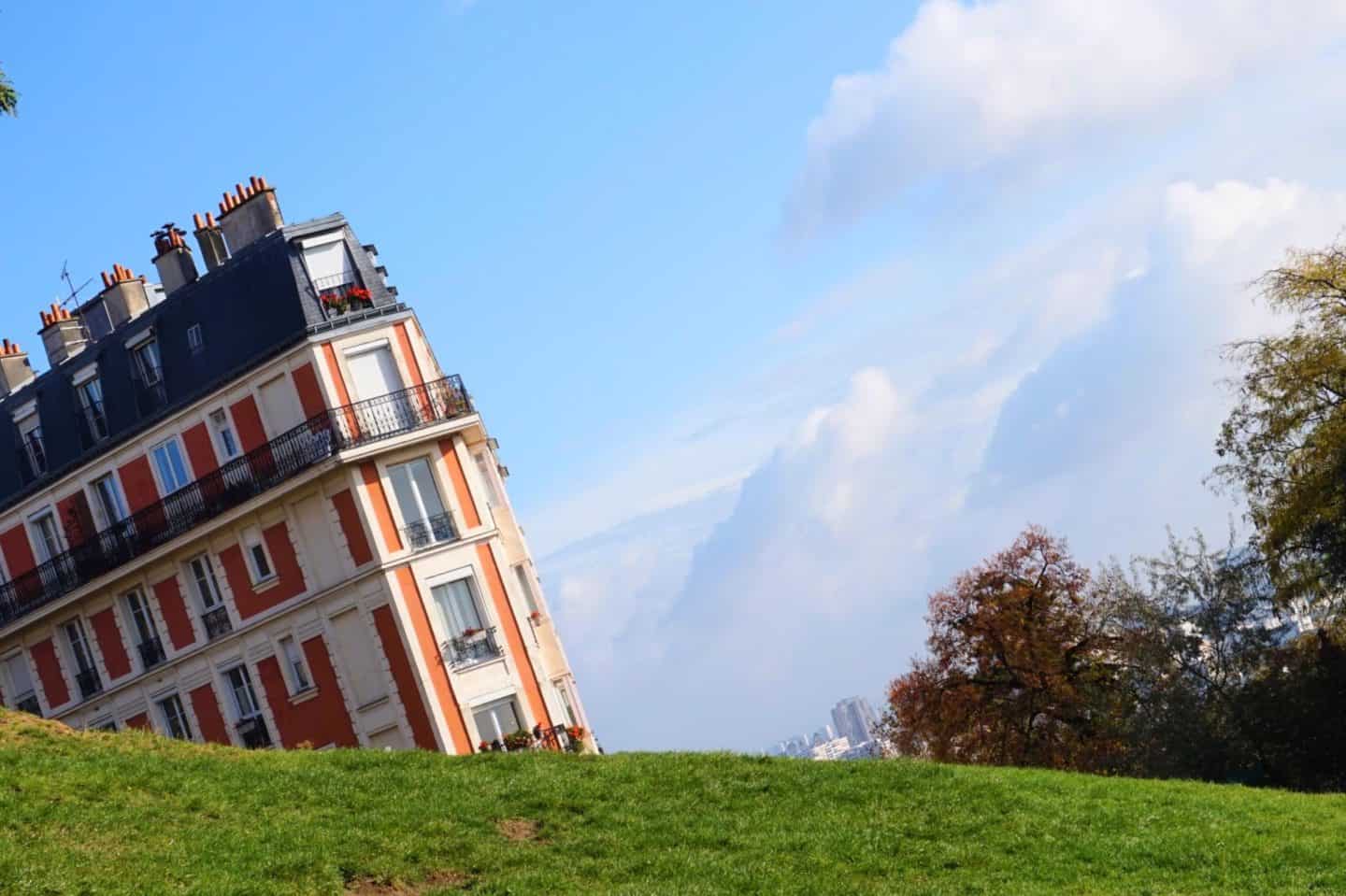 Boulevard de Clichy
After you've spent enough time here the start heading back downhill towards the main road, also known as Boulevard de Clichy and you want to walk West! The Boulevard is a nice place to walk, you're covered by trees yet you have the road either side of you.
As you keep walking a cross a few roads you'll notice the shops either side of you becoming a little bit different.. Sex shops line these streets and that because you're about to come to the Moulin Rouge! During the day and in the light this building is a bit disappointing but its pretty famous so its worth passing by!
---
If you want to do a tour or pre-book a ticket ready for when you do this walk in Paris, the below options would work really well!
---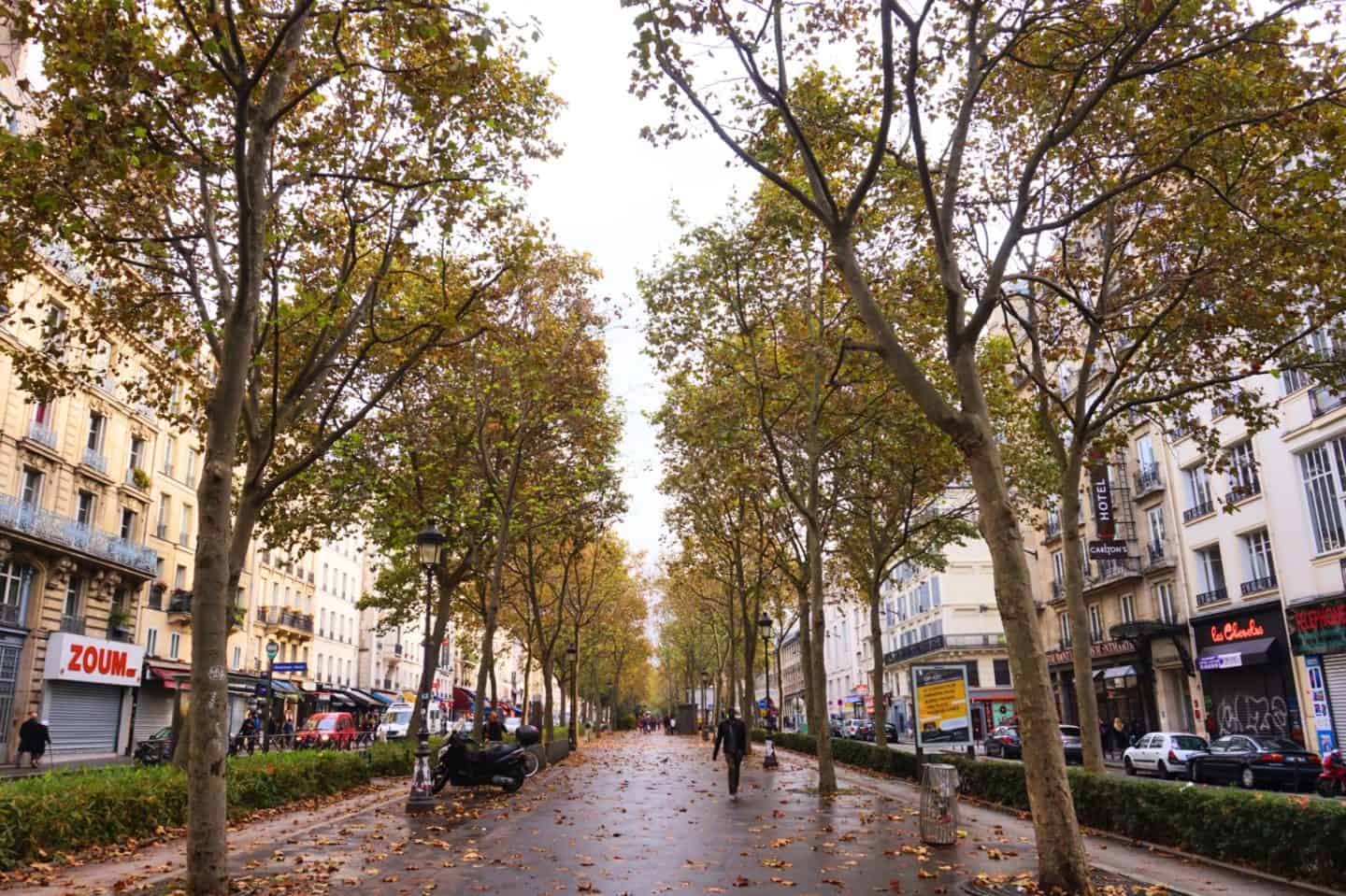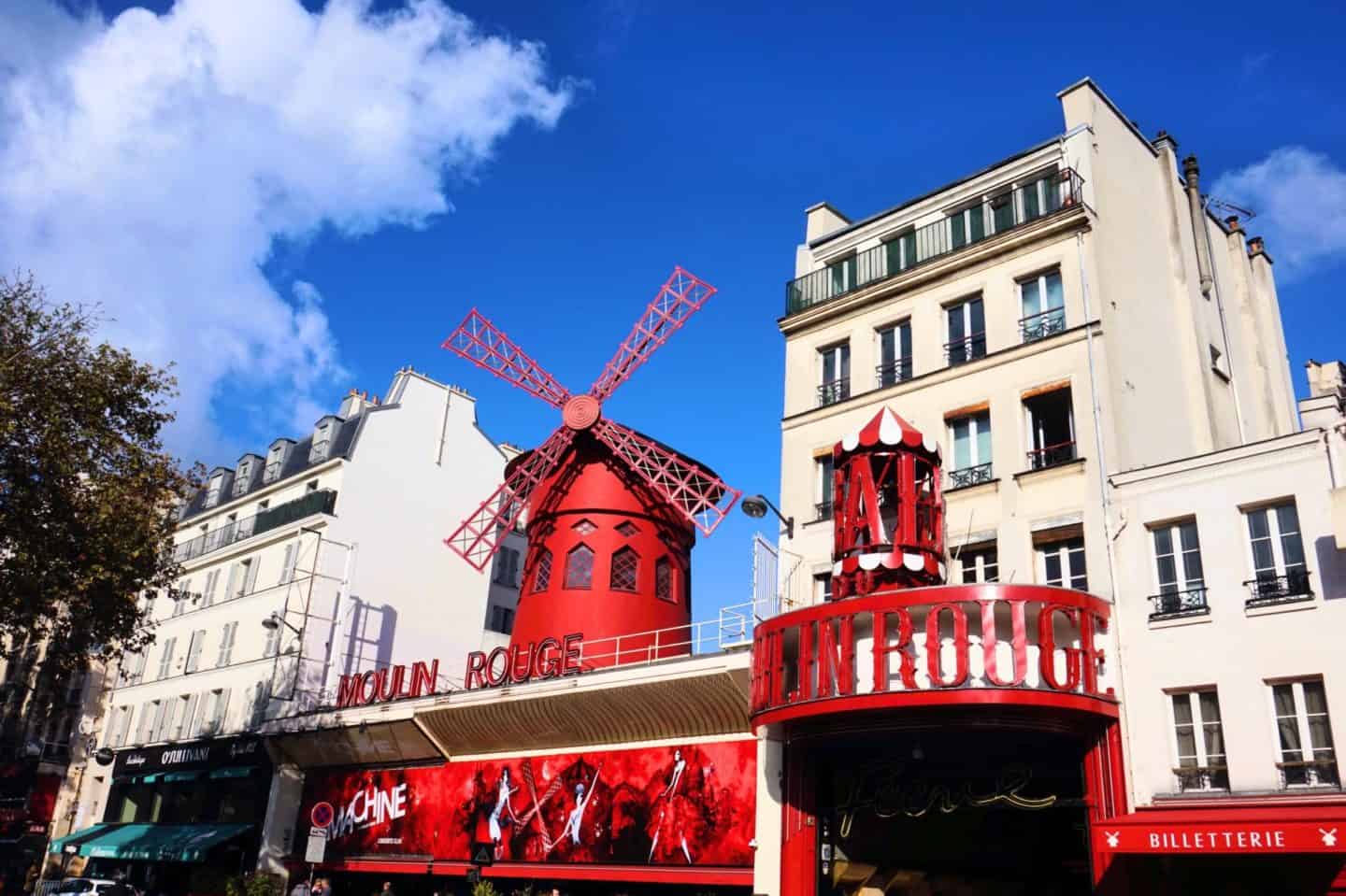 The Louvre
From here you want to start walking South, down towards Opéra and ending at The Louvre! If you need to stop for lunch then I would suggest stopping in between these 2 main attractions as you're in more local parts of the city now, as soon as you get towards the Louvre and the river places became very touristy and more expensive!
We stopped and had a french soup for lunch (although I can't remember the name of the place.. such a bad blogger!) and it was yummy so make sure you add this to your Paris food bucket list!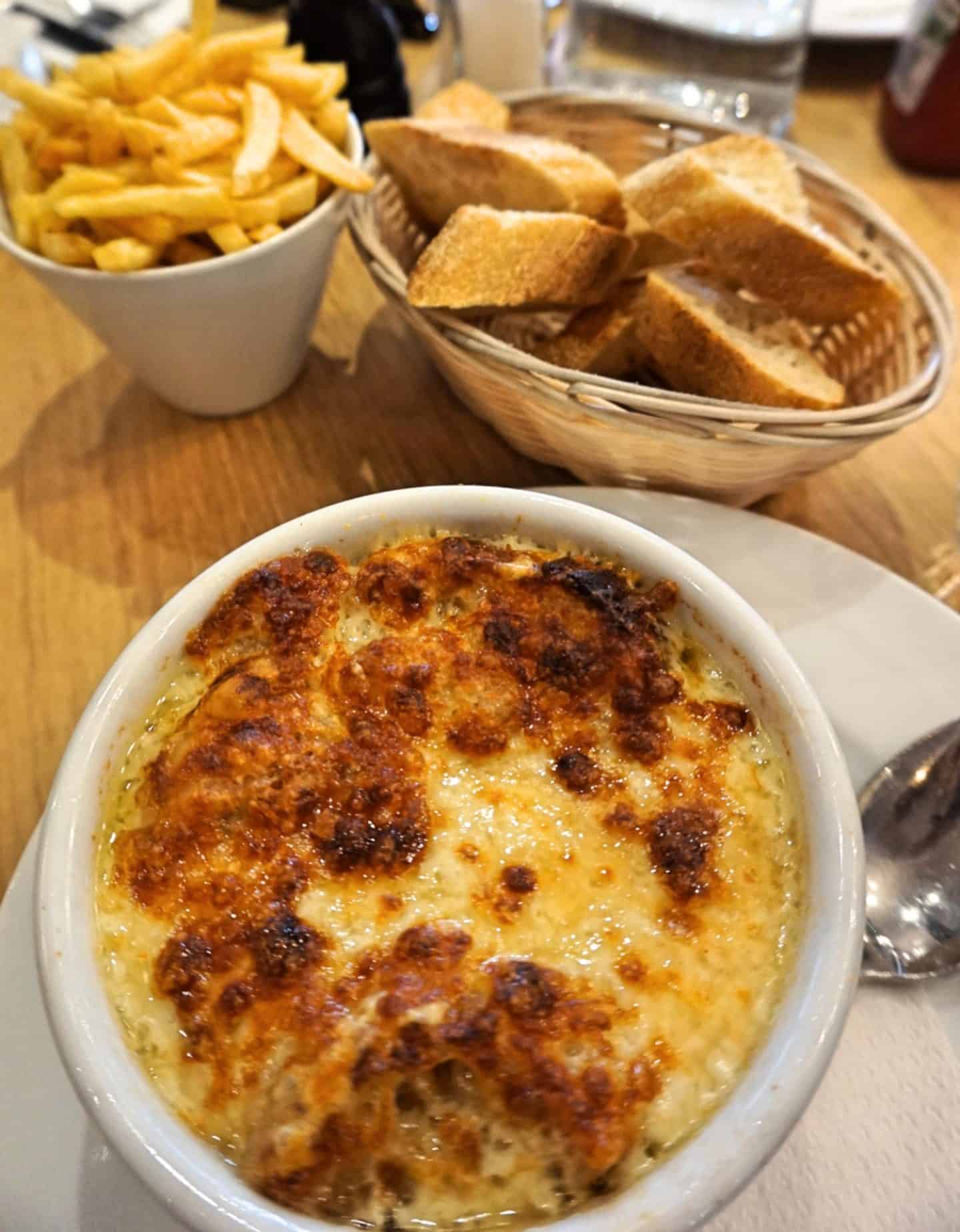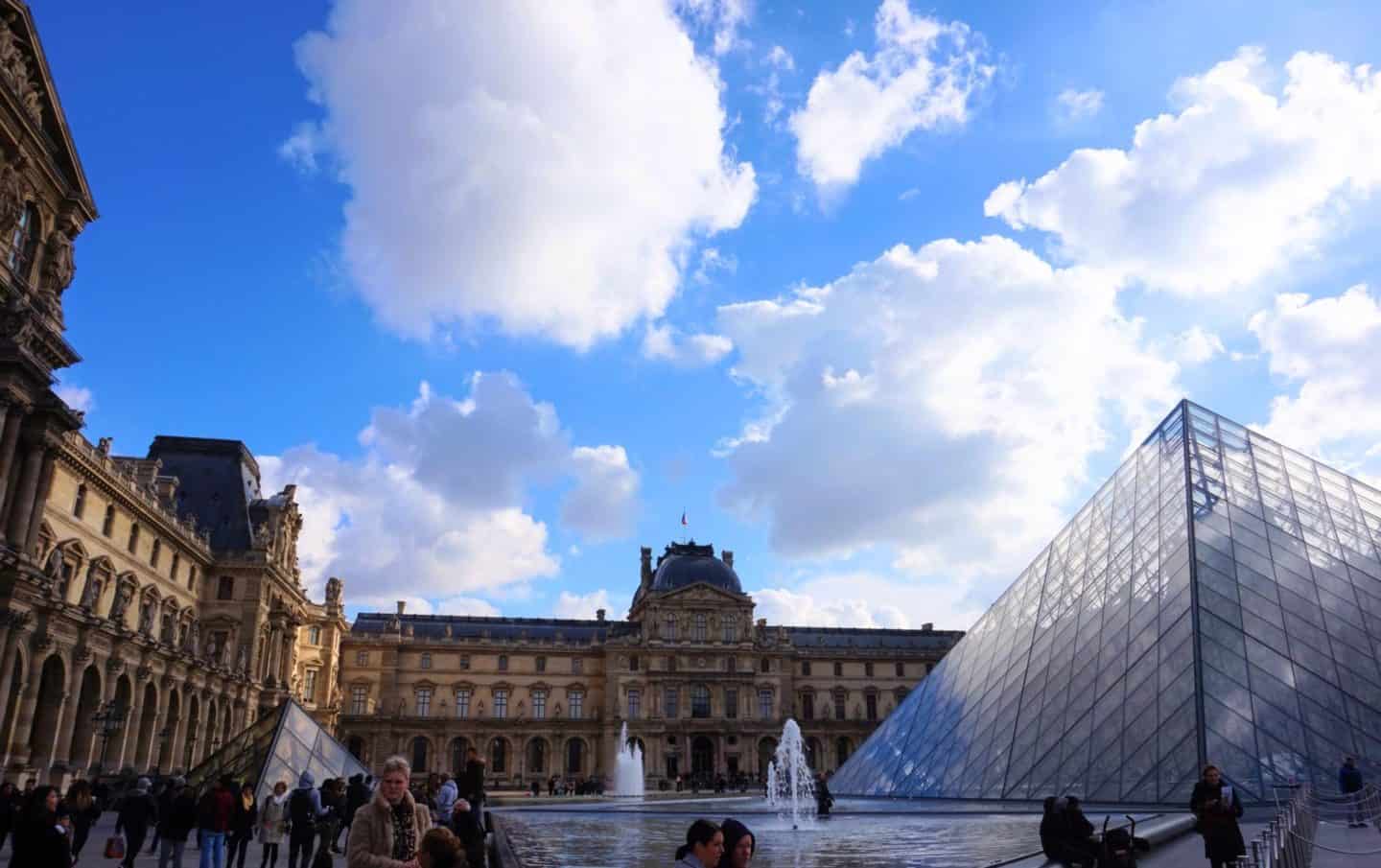 Tuileries Garden
Once at the Louvre, it's pretty self-explanatory, this is another part of the city that's so iconic that even seeing it from the outside is worth seeing!
Once you have seen this then cross the road and head into the Tuileries Garden. There's plenty of seating in here which surrounds each of the ponds and both times I've been and in 2 different seasons people were sitting out, enjoying the gardens and a slow pace of life.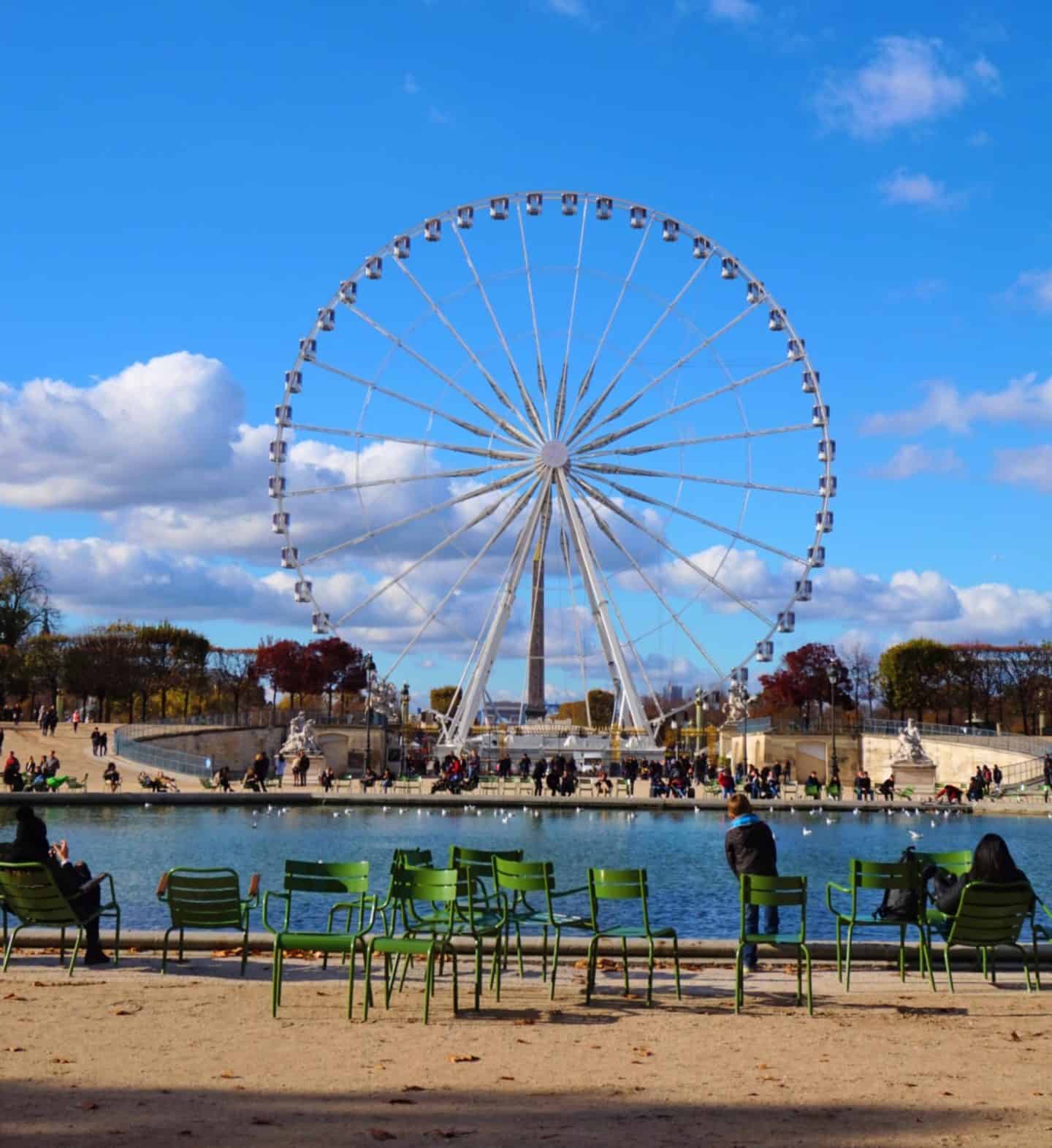 Avenue des Champs-Élysées
Now onto the oh so famous Avenue des Champs-Élysées! This street is full of high street stores as well as designer stores so if you're looking to shop in Paris then this is where you need to come!
There's also a lot of places to eat, a lot of them are chain places however there is a Ladurée which is a famous cafe in Paris. They now have locations all across the world but this is very Parisian and legit so I would recommend popping in! If you want to sit down and eat you'll likely need a reservation but you can queue up at the counter and get a macaroon or two no problem!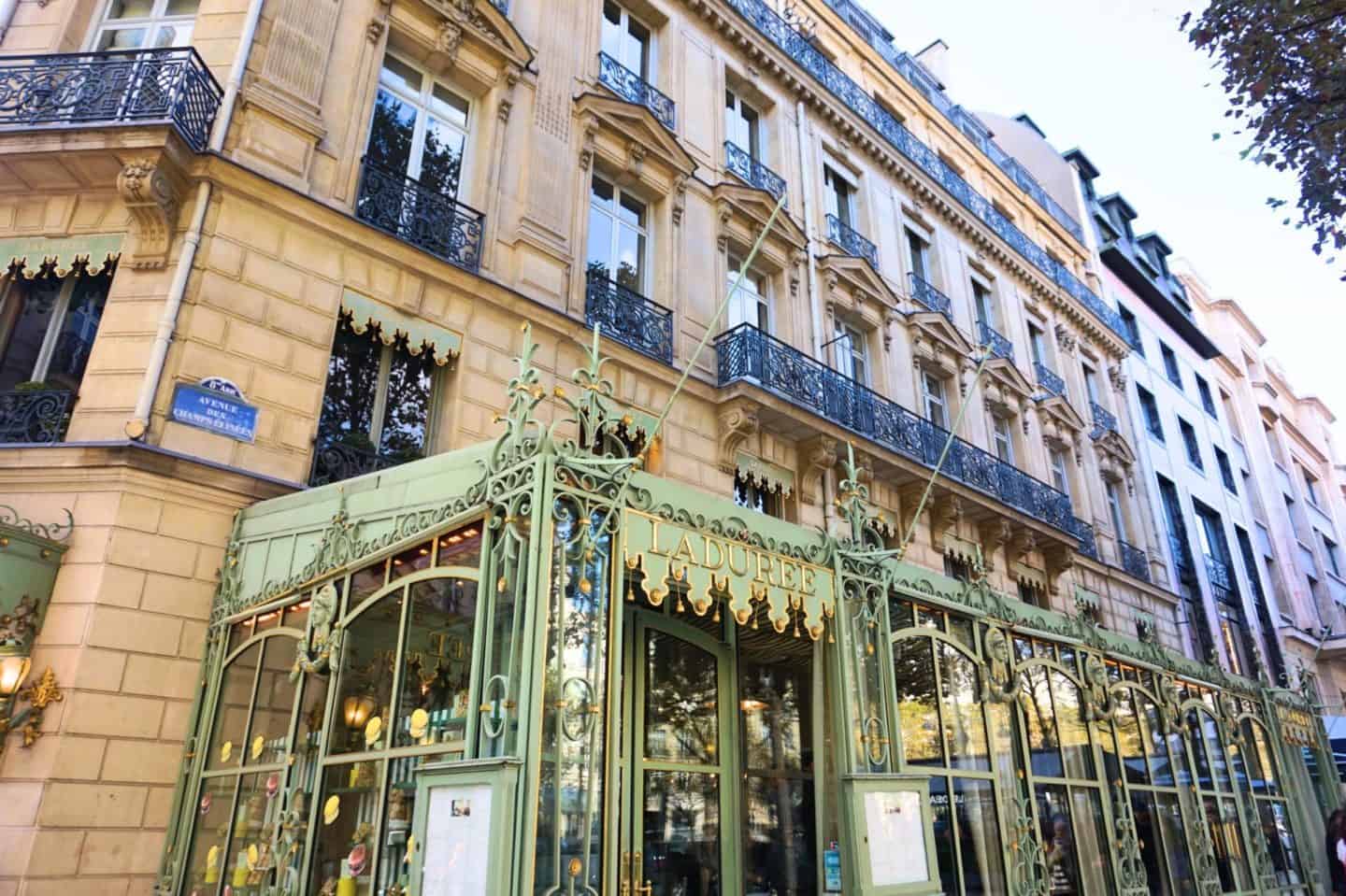 Arc de Triomphe
Continue up the Champs-Elysées until you get to another famous icon- Arc de Triomphe! From here you can also get a really good view of the city and this is a reminder to myself that I must go up there next time!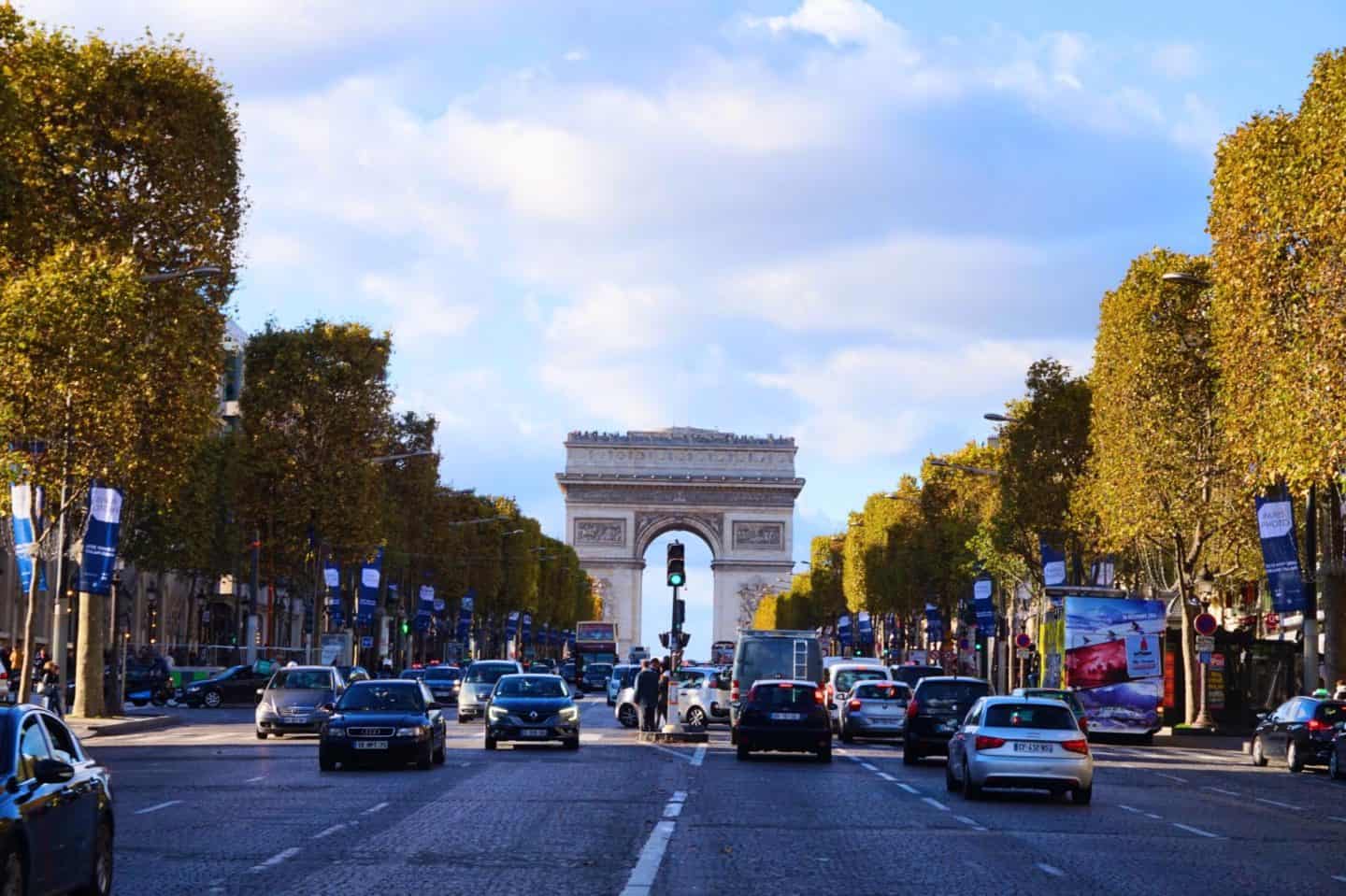 River Seine
Now you need to make your way to the River Seine, so start heading South, again taking which ever road takes your fancy as the best thing about Paris is coming across random and local streets!
Eiffel Tower
The closer you'll get to the river the more you'll start seeing the Eiffel Tower popping out the top of the buildings so keep heading that way, cross the River and here you are, at the Eiffel Tower!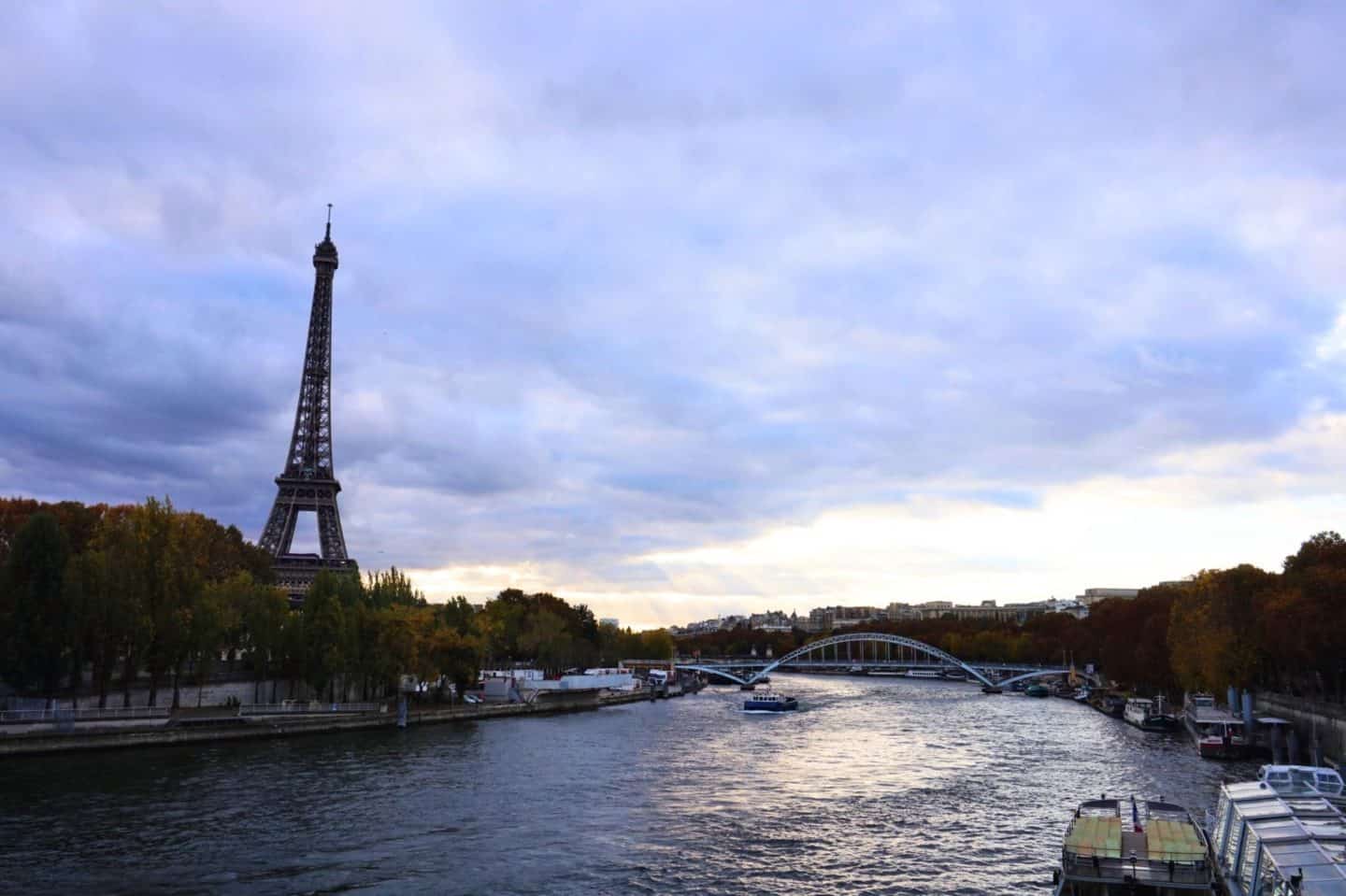 From here Trocadéro is a good station to take to get you back to your base in Paris or onto the next part of the city to enjoy!
---
If you're arriving or leaving Paris by train, be sure to book tickets in advance on The Train Line for the best prices!
---
More of my Paris Walking Guides:
More of my Paris Posts: