This post may contain affiliate links. I will receive a small commission if you use these links.
---
I've flown with Wizz Air to Belgrade, Riga and most recently to Athens. Wizz Air is a Hungarian based, low-cost airline, and they are opening more and more routes throughout Europe and the Middle East every month. As of writing this post, they are operating in 44+ Countries.
I've never had any major issues with Wizz Air and my flight to and from Athens was no exception, however, I have heard a few bad stories from travellers after they have flown with Wizz Air. For example, being charged a huge amount for Wizzair baggage fees, hidden fees for children and even missing their flight because the gate shut and they wouldn't let them on the plane even though the plane was delayed!
This post isn't to put you off Wizz Air though or moan about them, especially as like I said, I have never experienced any major issues personally and they are so convenient and budget-friendly.
Instead, I have put together the key things you need to know about and prepare for, to ensure that your Wizz Air flight does go smoothly.
Wizz Air Review!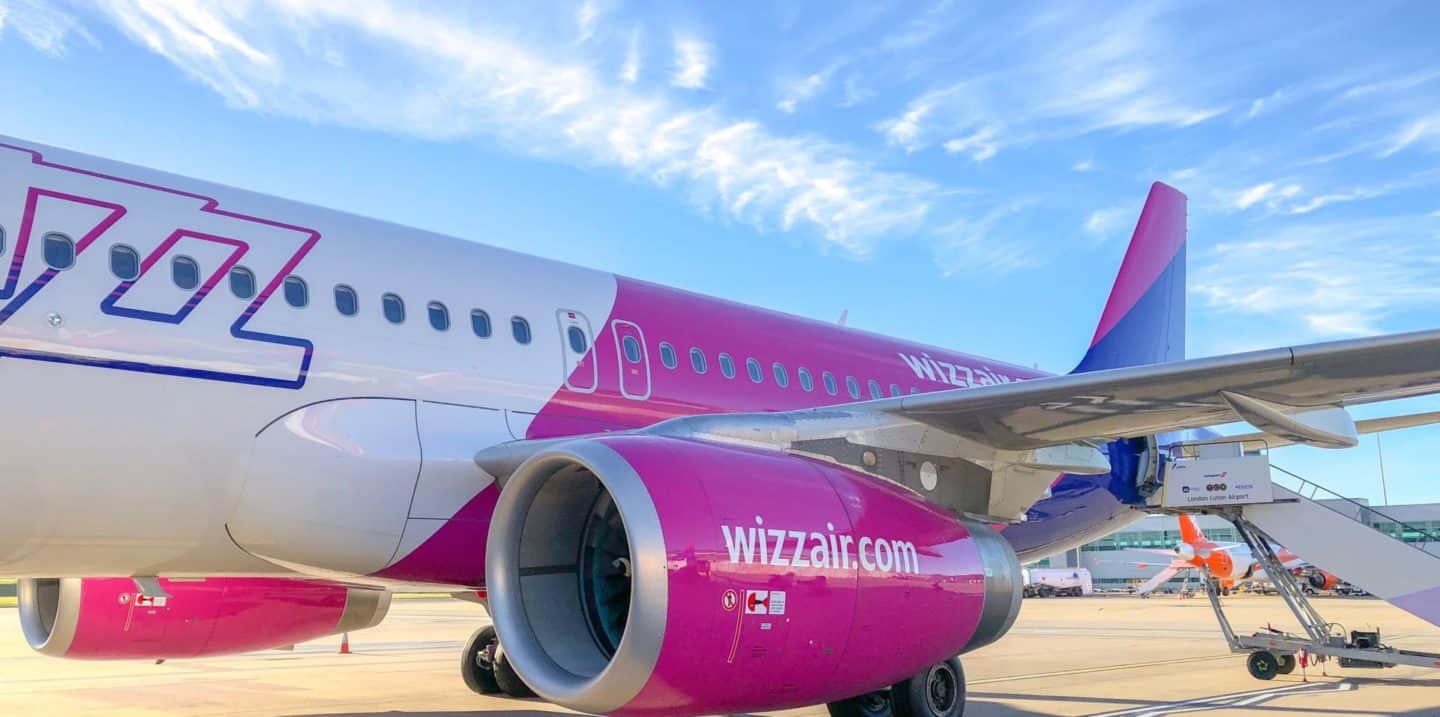 Find What You're Looking For Easily Here!
Wizz Air Baggage
Like most, if not all, low-cost airlines these days Wizz Air has a pretty tight baggage policy and if you don't follow Wizz Air's rules and stick to them this is where you are likely to get stung with extra costs and stress.
If you have not purchased any extra baggage and you have gone for the very cheapest flight option (which is pretty much how I fly most of the time to save money!), you are only allowed ONE BAG that is up to 10kg and 40cm x 55cm x 23cm in size. This is the size of a standard cabin bag, I generally take my Revelation Tobago case which fits the requirements, you can view and buy it here if you wish and I really recommend it for a sturdy cabin bag!
This one bag is not guaranteed to go on the plane with you and maybe put under the plane if there is limited space in the overhead lockers and you cannot take any other bag on with you, not even a small handbag or a duty-free bag.
If you pay a bit extra to fly priority, this not only means you get on the plane first but it means you are able to bring a cabin bag on the same size as the above but also a small handbag. As you can see in the photo below the size of the small handbag is very small, and on this note, you will be asked to fit your case/hand luggage in the stand if it looks too big, I have seen people be asked to do this.
If you need more than a cabin bag and or a large handbag then you'll need to purchase extra baggage and check it in.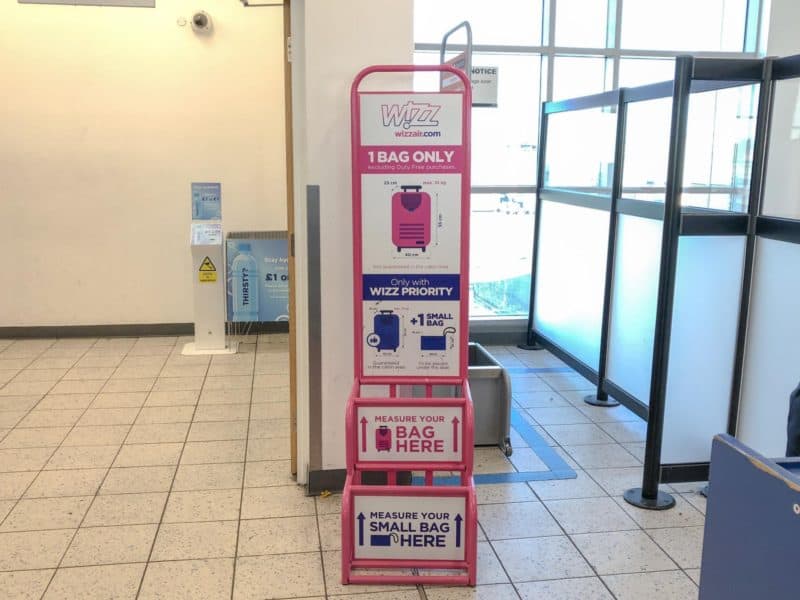 Wizz Air Baggage Drop
On my flight to Athens, I had a bag to check-in, on arrival at Luton Airport the queues for check-in and bag drop were huge! This may have been a one-off as it was early on a Saturday morning and a popular time to fly but I wouldn't trust that you can breeze through, drop your bag quickly and head off into departures on a Wizz Air flight. Plus, bag drop closes strictly 40 minutes before the departure time of the flight.
Luckily the staff were really great in Luton Airport and were calling our flight so we got to skip the queue and drop our bag, although you can imagine that people who were on a later flight were not very happy with this, so make sure you arrive at the airport with plenty of time if you need to check in your bag or check-in at the airport if you haven't checked in online.

Wizz Air Check-in Times
The point above applies for check-in too. You can check-in at the airport for a Wizz Air flight which isn't the case with some other budget airlines, so if you haven't checked in online prior to arrival, be sure to arrive with enough time in case the queues are long because the Wizz air check-in queue closes 40 minutes before departure.
Wizz Air Boarding Times
This is really important! When I travel with other airlines I see the time the gate closes, usually about 30 minutes before the actual departure time and I think- that's ok, I'll get there within the next 10-15 minutes. But if you are flying with Wizz Air you MUST get there before the time on your boarding card or at least, dead on that time.
On my flight to Greece, it stated the gate closed at 6:20, we were queuing from 6:18 and as we were heading down the stairs outside to get on the plane I heard the announcement stating the gate was closing and it was only 6:27!
In fact, two people on my tour around Greece should have been on the same flight as me but their bus was late which made them late and they couldn't get on the flight and had to pay a huge amount for another flight to Athens later on.
Wizz Air doesn't mess around with their gate closure times and if you don't get there 30 minutes before you could miss your flight!
It's an easy correction though, just get to the airport with enough time if you are flying with Wizz Air and don't get stuck in the bars or the shops thinking you have plenty of time as you may not.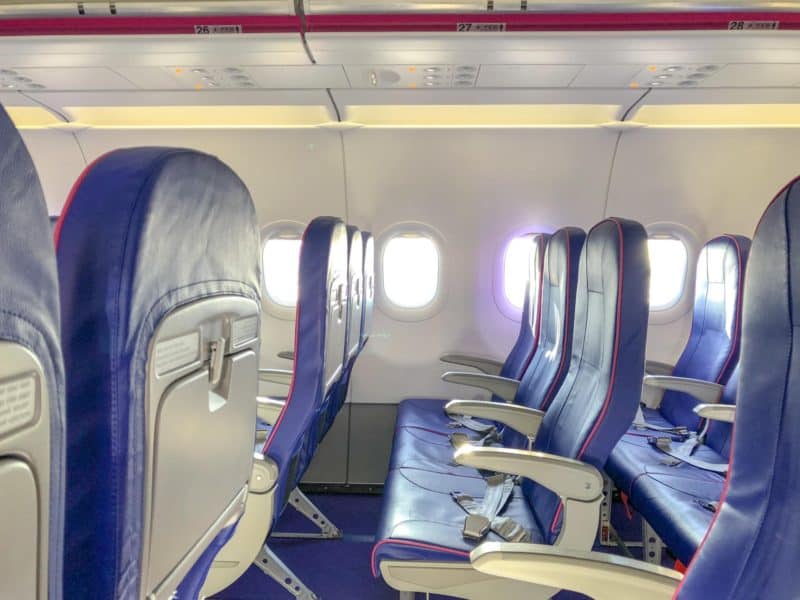 Wizz Air App
If you're unsure about check-in times, what time you should get to the airport and to the gate, I saw in their in-flight magazine that their app not only lets you check in online so you do not need to print a boarding pass but it provides a timeline of what you need to do pre-flight to ensure you do not have any issues so I would recommend downloading this to be extra safe!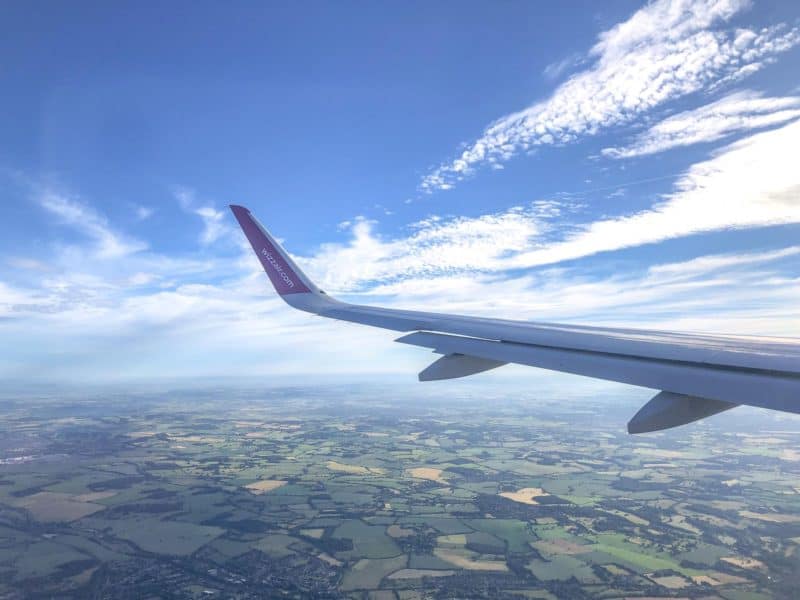 This may seem like a lot of rules but Wizz Air are a good company to fly with, in my opinion, they often have great deals and really cheap flights. I love that they fly to so many Eastern European locations and fly to these from London. In fact, London is a brilliant hub for Wizz Air flights.
In my experience, the staff on board are all really friendly and I love their pink colour scheme!
Please note that this post is based on my past experience with flying with Wizz Air and you should double-check all times and Wizz Air baggage allowance rules on their website for the up to date information.
I hope this helps you out and helps you prepare for your Wizz Air flight to avoid any issues with baggage or boarding a Wizz Air flight.
This post is in collaboration with Wizz Air for my flights to Athens however please note that all opinions, thoughts and tips are my own as I have paid to travel with them before and I would do again too.