This post may contain affiliate links. I will receive a small commission if you use these links.
---
Broad Haven is a little seaside village in Pembrokeshire Wales. It's a slice of remoteness from the outside world. There are not that many things to do in Broad Haven but that's why it's nice, and there are still plenty of things to do near Broad Haven!
This is how I spent 2 days in Broad Haven on my Wales Road Trip seeing the beaches of Pembrokeshire, so whether you're a family, couple or solo traveller, this is what to do in Broad Haven South Wales!
Things To Do In Broad Haven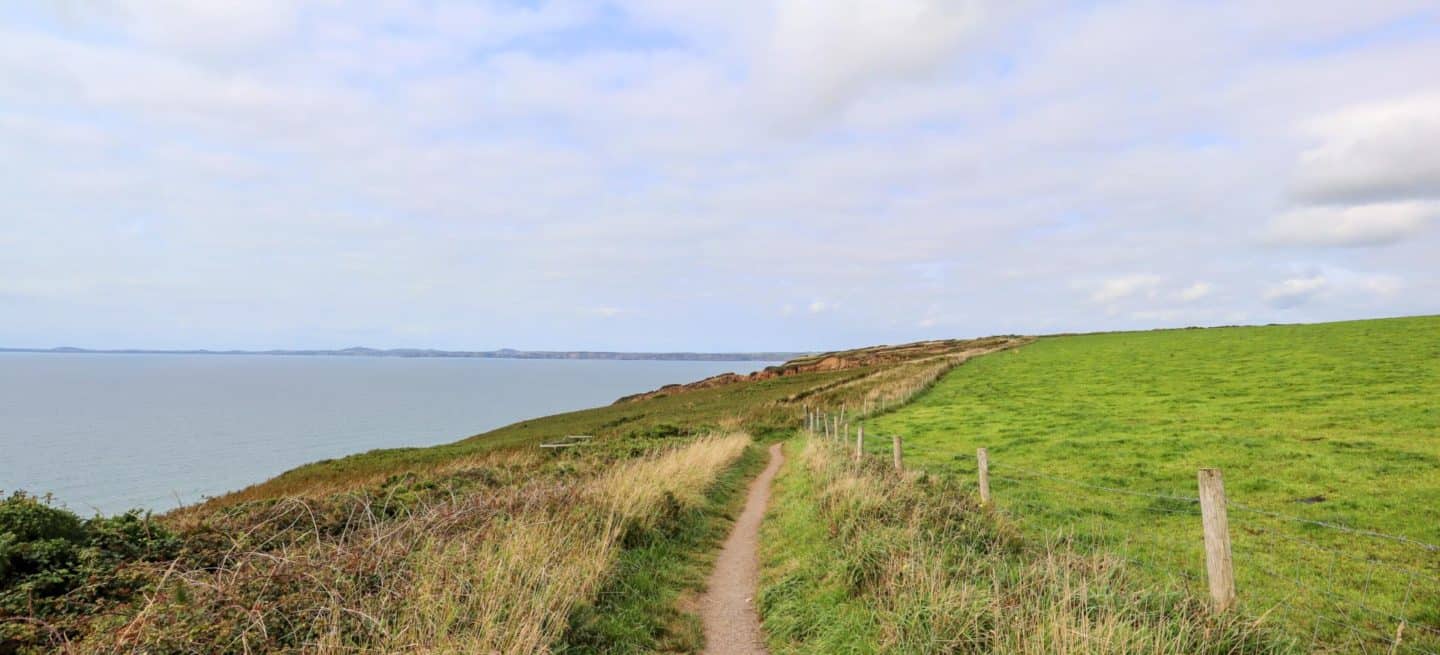 Things to do Broad Haven
1. Swim, Surf or Body Board at Broad Haven Beach.
Broad Haven beach is pretty big in length and when the tide is out it's pretty big in-depth too. Perfect for families who want to let their children play on the beach, around the rock pools and in the ocean.
There are some good waves which are perfect for Surfing and Body Boarding. Haven Sports offer Board and Wetsuit Hire and Outer Reef offer Surf Lessons.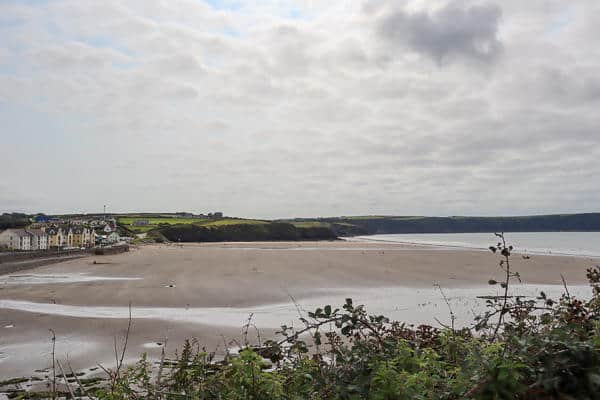 2. Watch the Sunset
Broad Haven is west facing which means you're in for a fantastic sunset. Even in August the beach was quiet at sunset with just a few people walking by and the odd person in the ocean.
It was a great way to end the day.
3. Enjoy a Coffee at The Ocean Cafe
As I said above, there actually isn't that many places to eat in Broad Haven, but The Ocean Cafe Bar and Restaurant does have a restaurant and also a nice cafe to the side of it which overlooks the ocean and getting a coffee here is a great way to start your day in South West Wales.
4. Go on a Walk along the Coastal Path
Pembrokeshire is blessed with incredible Coastal Paths and here in Broad Haven it is no different. There is a footpath that heads North away from Broad Haven and continues going for pretty much as far as you can walk!
You can either continue walking and turn back when you fancy it, or take a track to the side which loops into the forest. When you get to Broad Haven, by the public toilets close to YHA there is a board which shows the walking routes on it so you know where you can loop, but take my word for it that the Coastal Walk is incredible!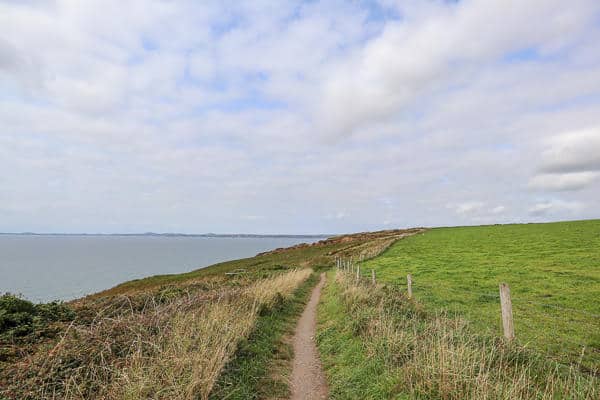 5. Head over to Little Haven
You can walk from Broad Haven to Little Haven in about 20 minutes but unfortunately there isn't a footpath so you'll have to walk along the road. Alternatively you can drive in just a few minutes. Little Haven, as you can imagine, is smaller than Broad Haven with a smaller beach but if you want a change of scenery its would be a nice village to visit.
Things to do Near Broad Haven
6. Find Stack Rock Fort
Somewhere you may have never seen or heard of in Wales is Stack Rock Fort and it's a really fun place to find.
Drive to the nearest town called Gelliswick and then walk along the Pembrokeshire coastal path until you see it!
7. Go to St David's
Apart from Haverfordwest, the next big place to visit in this area is St David's. I say big, it is a city but it's not that big.
It does however make for a good day trip from Broad Haven and takes about 40 minutes to drive to. St David's Cathedral is the main attraction of the City and once I saw it, I could see why!
It's really impressive inside and outside so be sure to visit it. There are also a few nice streets that you can wander around with colourful buildings and boutique stores. There's also a few Cafes, Tea Rooms and Pubs to drink in.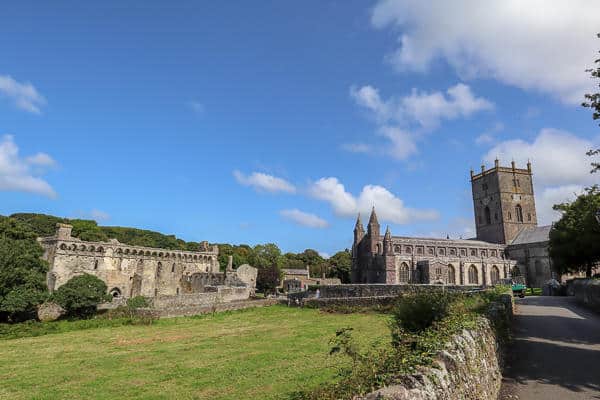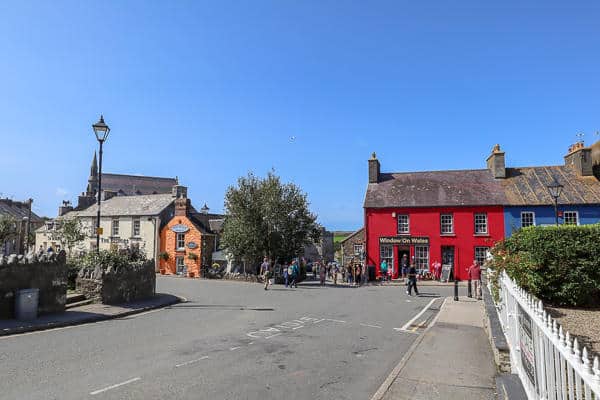 8. Take a Boat Trip to Ramsey Island
From St David's there are plenty of boat trips out to Ramsey Island and I'd really recommend going on one! I went on a 1 hour jet boat tour with Thousand Island Expeditions for £25.00 which I booked when I walked past their store in town and loved it!
I took a shuttle down to the harbour for £3.00, I could have driven but thought the shuttle was easier and there is limited parking there so I'm glad I did. 1 Hour was enough time too, we circled Ramsey Island, saw seals, looked out for other wildlife and learned a lot about the island and area from our friendly guide.
If you have more time you can also do tours which stop and you can get off and explore Ramsey Island.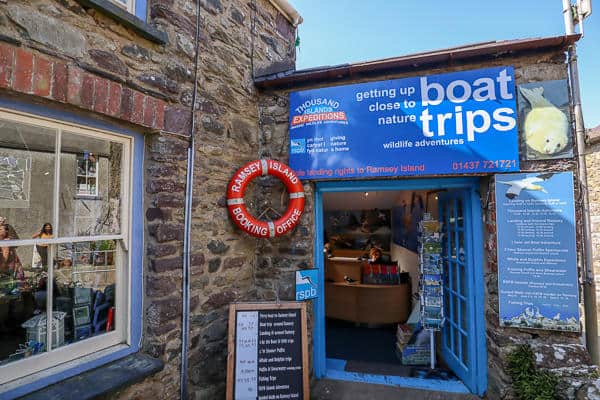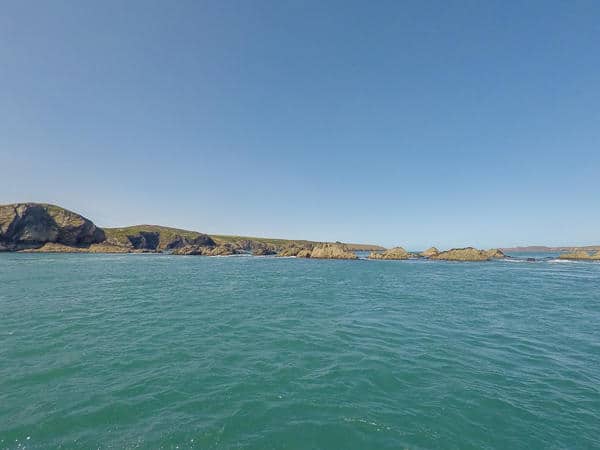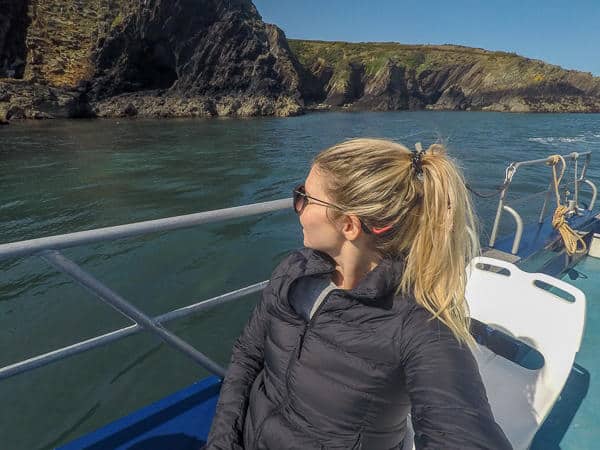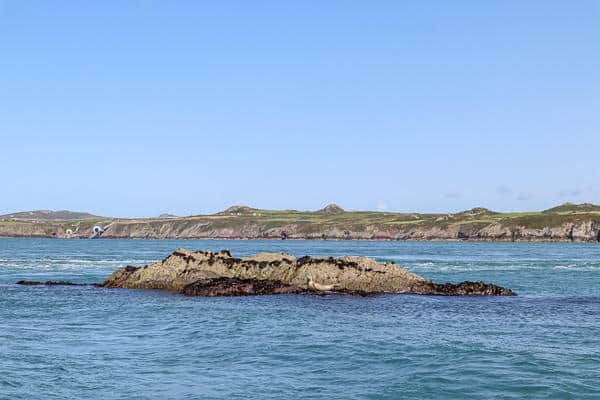 9. Visit Newgale Beach
If you think Broad Haven Beach is big, you need to head to Newgale Beach, its huge!! In fact, it's 2 miles long! I stopped here on my way to and from St David's from Broad Haven because both times I came over the ridge in the road, saw the huge beach and glistening ocean in front of me and couldn't not stop!
Even if the weather isn't that good, a walk along the beach is still lovely!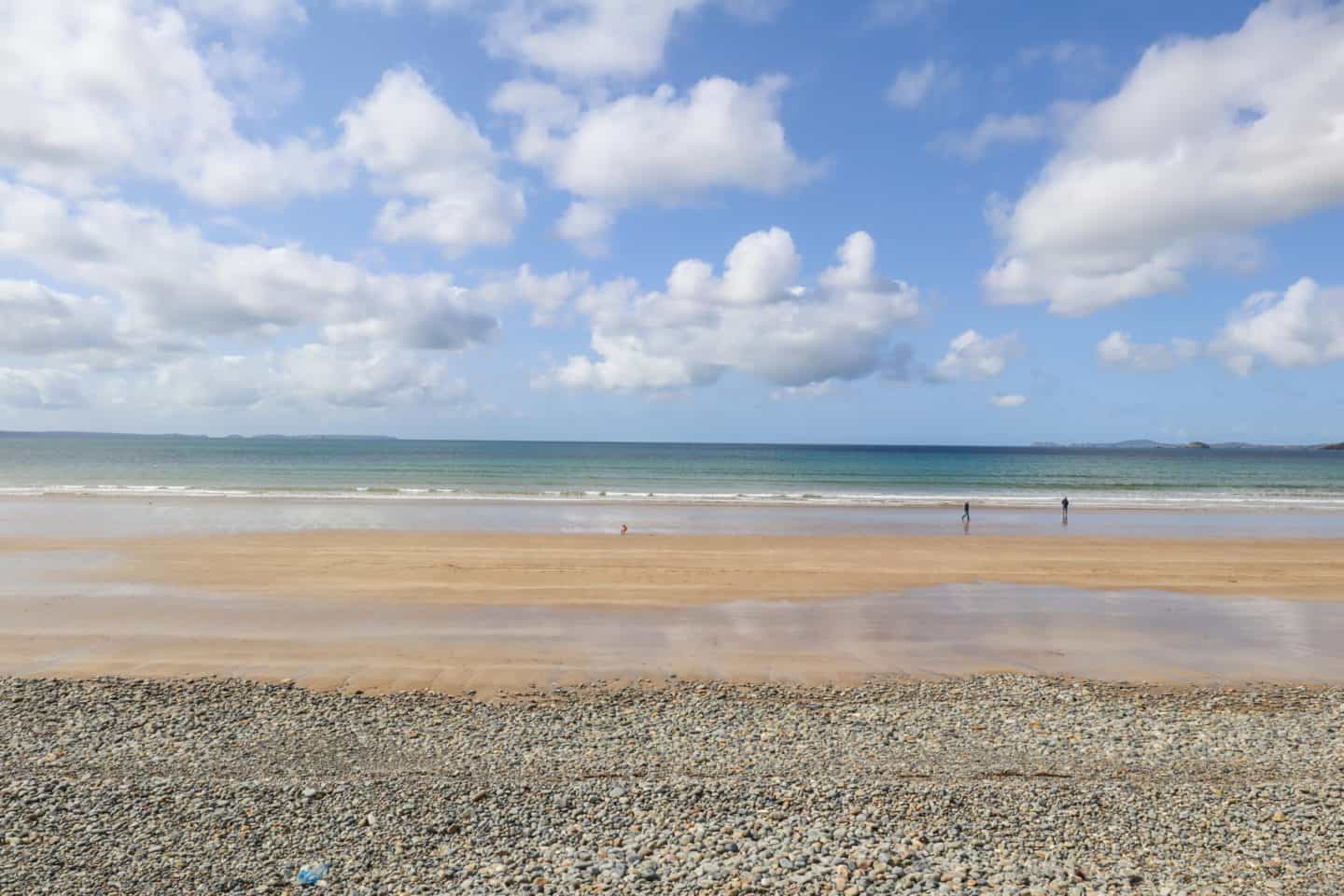 10. Have fun at Oakwood Theme Park
I spent many Summer Holidays at Oakwood Theme Park, I believe its Wale's biggest and perhaps only Theme Park of its size. Oakwood is just a 30 minute drive from Broad Haven and would be a great day out from Broad Haven for families, friends and anyone who wants some fun!
I hope this helps you plan your holiday and trip in Broad Haven, South Wales.
---
To check rates and availability for YHA Broad Haven, have a look here.
There is a public bus to Broad Haven but it will be easier to see the area if you have a car. If you need to hire a car have a look on Rental Cars here, they check options and prices with all the biggest companies to give you the best deal!
---
For more of my Wales Posts see:
I was a guest at YHA Broad Haven but all thoughts and opinions are my own.