This post may contain affiliate links. I will receive a small commission if you use these links.
---
Istanbul straddles two continents- Europe and Asia and that it is the only city in the world that does this, so of course, when planning my 3 days in Istanbul I knew I had to venture to the Asian Side too.
After doing some googling I found that the neighbourhood of Kadikoy on the Asian side would be the best place to get the boat to from the European side to the Asian side of Istanbul. I was staying in Karakoy which is where the boat leaves from to get to the Asian side of Istanbul so this is how I did it, plus things to do in Kadikoy!
How to Visit the Asian Side of Istanbul!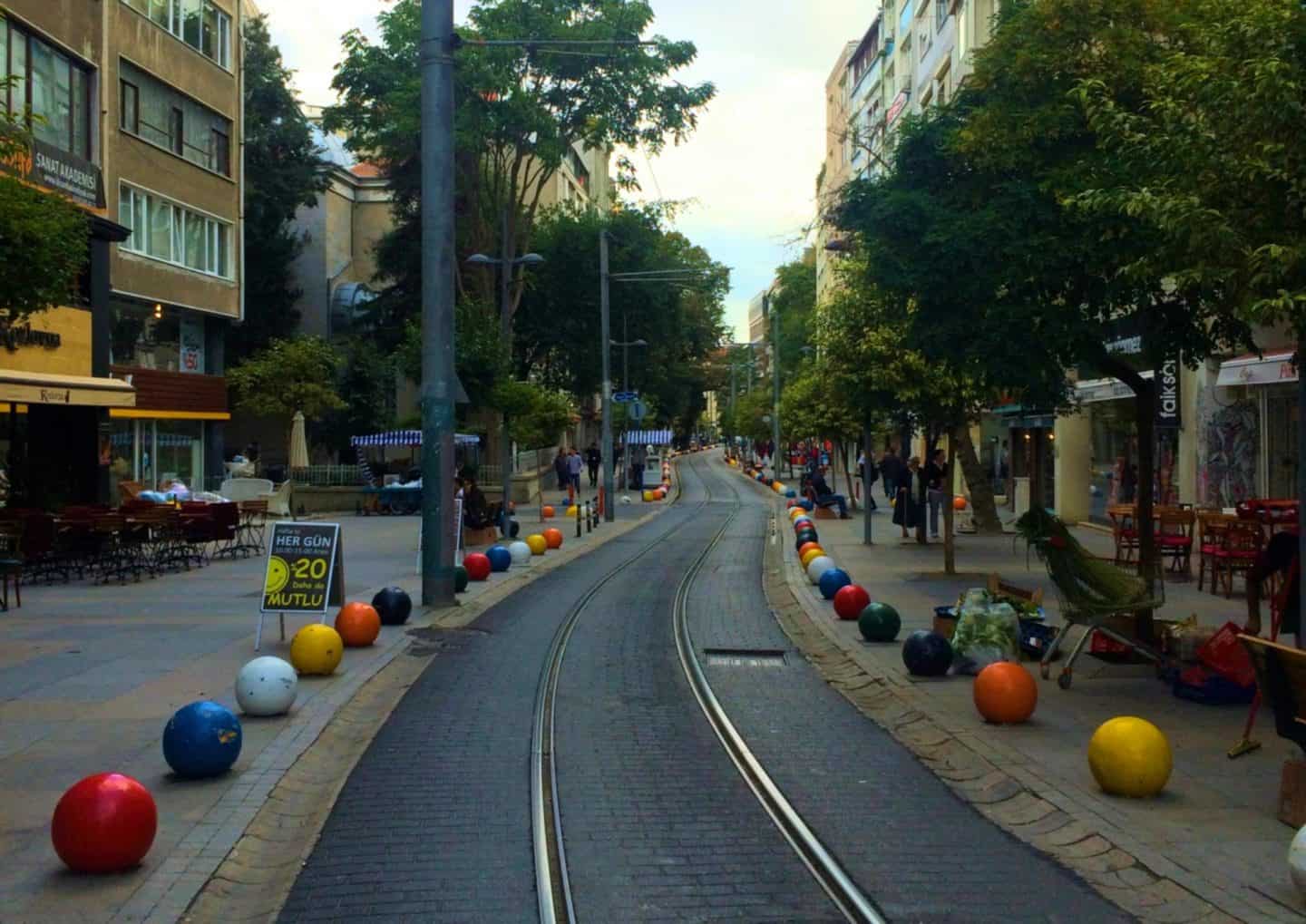 Boat from Karakoy to Kadikoy
I was staying in the Karakoy neighbourhood of Istanbul so I went down to the pier nearby and there was a ticket booth which had KADIKOY written on it with a boat waiting so I used my Istanbulkart (the card you need to get to use all transport in Istanbul) to get through the barriers where it deducted a meer 2.15TL/£0.50 off the card and I got onto the boat… nice and easy!
The boat journey from Karakoy to Kadikoy took about 20 minutes and there were great views all around!
Things to do in Kadikoy
On arriving at Kadikoy port I realised I didn't quite know where to go from here, however, I checked the map on my phone and headed straight on from the port, across the road and from here I could see plenty of shops and restaurants and once I walked up the road I saw the infamous Bull statue that I had read about in some blog posts and then saw lots of coloured boulders.
It seemed like a good idea to follow them and they did, in fact, lead me to a good part of the Kadikoy neighbourhood.
It's a shopping street and mainly a walking street with the exception of the tram and a few cars and it felt like Istiklal Street which is on the European side of Istanbul but not on as many steroids!
It was quite cute really especially with all the coloured posts and between the main street where the tram went there were plenty of places to eat and shops to look at and I didn't feel like I was being hassled as much here as I have been on the other side of Istanbul.
After walking around this area I headed to Moda by foot, another neighbourhood which I had read about and I was able to walk right along the ocean and enjoy the many parks they had.
At some points, I had to go back to street level but even then there were loads of nice apartments and it made me think that it would be lovely here in the Summer.
Luckily for me, it was a warm, quiet, Wednesday morning in October and I got some well-needed peace from the hustle and bustle of the other side of Istanbul!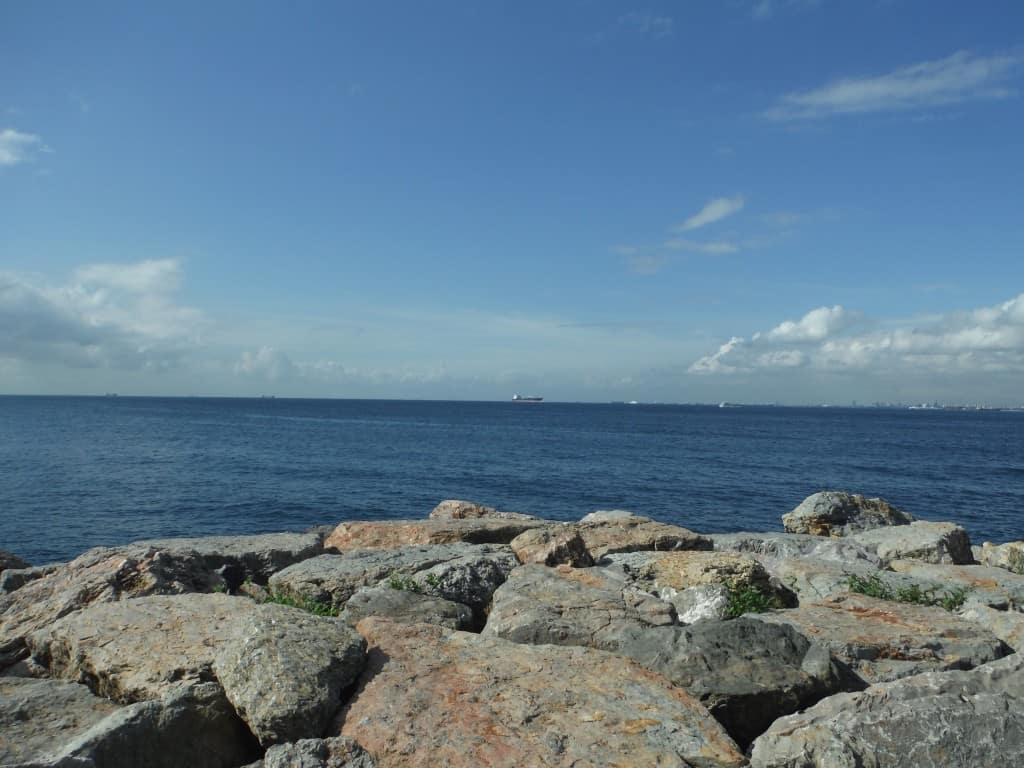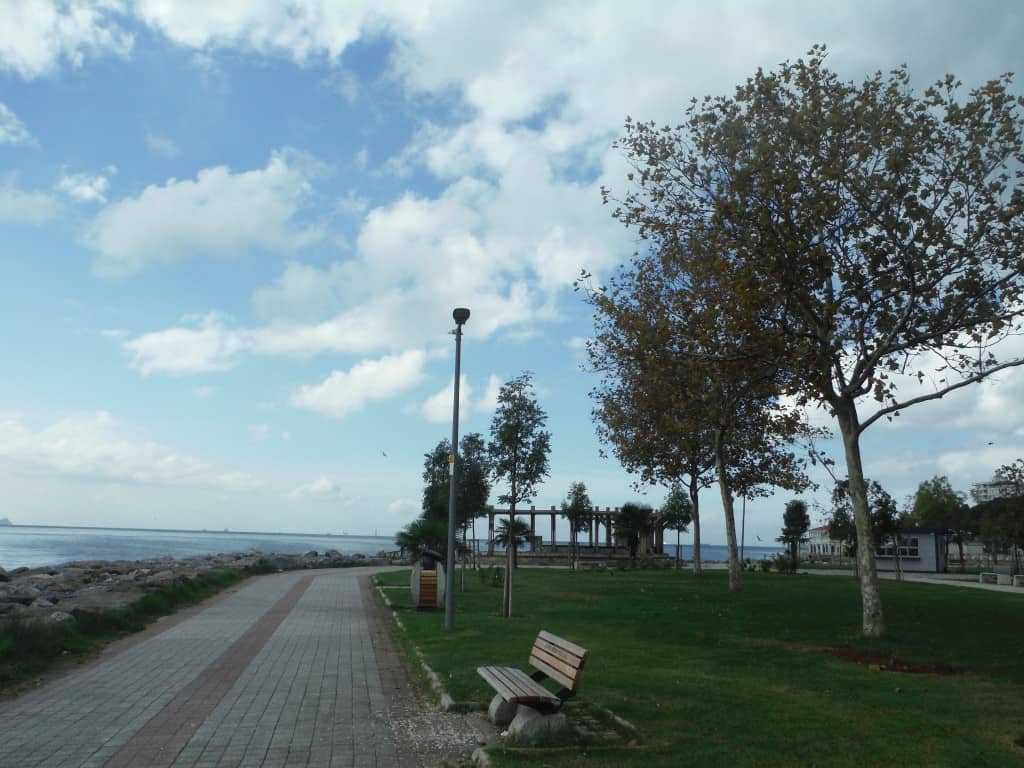 One thing that I've noticed a lot in Istanbul but especially noticed in Kadikoy was how many stray dogs and cats there were, but thankfully the majority did not look like strays and they seem to be the pets of the city being fed, watered and loved by many.
For example, in Kadikoy, I saw a water container left outside a shop with a cat having a drink and I spotted a guy feeding the dogs in the park and then gave the cats some milk. It's was so nice to see this.
Overall I'm so pleased that I ventured over to the Asian side of Istanbul from the European side, its something that I had always wanted to do because how cool is it that you can visit both Continents in one day on just a short boat ride from Karakoy to Kadikoy.
Kadikoy was a great place to visit especially because it was a lot more chilled compared to the European side of Istanbul, and with the total boat journey costing £1.00 in total, you really can't go wrong by visiting the Asian side of Istanbul from the European side!