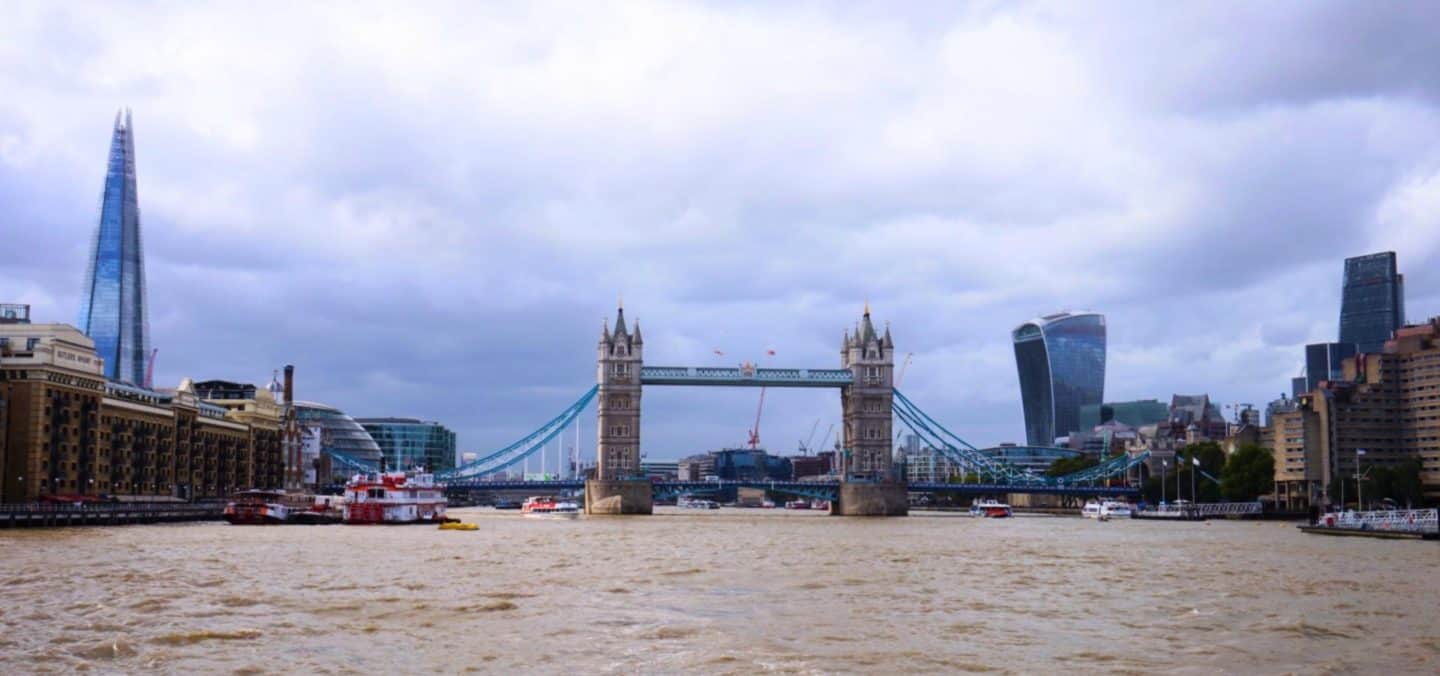 London is a city break kinda city, it's a city that people visit as part of a bigger Europe trip as well as just visiting for a weekend break however it's such a big city with so much to see that I can imagine it's pretty daunting trying to work out what to see in just a few days if you've never visited before!
The thing is, is that a lot of the sights and area's that you want to see as a tourist are quite compact and in between are more 'local', ever so slightly lesser known areas which really make London the diverse city that it is.
I think the key thing when visiting London is to split your days into specific areas of the city. The tube is so good however London is very walkable too. I mean, Transport for London has created and produced a walking map which details how far it is between stations.. genius! You can view this here!
For example a lot of people would change tube lines to get from Leicester Square to Covent Garden however it takes only a minute or so more to just go above ground and walk the distance instead.
I recently put together a brief plan of how to see London in 2 days for a friend of mine who is visiting for 48 hours only which included lots of tourist sites but also some less touristy places as like I said, this is what makes London amazing and I wanted to make sure they saw this! I was actually really pleased with the plan so I thought I'd expand it and share it on here because I'm nice like that. So here goes:
---
If you're not in London already and need to book train tickets to London, be sure to check out The Train Line. I use them all the time to compare the best train times, journey lengths and prices!
---
Day 1- Covering the key sights along the River Thames & East London.
Morning, Lunchtime, Early Afternoon
Take the tube to Westminster station. See Westminster, Big Ben, London Eye.
Walk from the London Eye on the south side of the river (Southbank) to the Millennium Bridge & Tate Modern Museum taking in all the sights in the distance a long the way.
Cross the river using the Millennium Bridge (the Famous Harry Potter Bridge) to see St Paul's Cathedral and have a look around.
Go up to the top floor of the One New Change shopping center to see a free view of London from above.
Go back to the River and cross it again to see the Globe Theatre, keep walking until you get to Tower Bridge. (Or get the tube from Bank to London Bridge station on the Northern Line).
Look up to see the Shard. Cross Tower Bridge & see the Tower of London.
Lunch
There are lots of lunch places along the way, Borough Market behind London Bridge station is a great food market.
For a more details on what you'll pass on your walk along the river then check out the post I wrote a few years ago here!
Late Afternoon
Walk North away from the River with your aim being to reach Spitalfield's Market/ Liverpool Street station. In-between the river and Liverpool Street station is the business part of the city, on the weekend it is very quiet but on weekdays it's pretty busy.
Shoreditch is one of the hipster parts of London, it's really diverse and one of my favourite areas so make sure you explore- walk a long Brick lane, go towards Shoreditch Box Park, look out for lots of street art! For more idea's on what to do in Shoreditch I have a guide here!
Evening
Curries are a popular thing to eat on Brick Lane, they're cheap and yummy and there's plenty of places to go.
There are also lots of food markets in the Shoreditch/Hoxton area – Box Park, Urban food fest, Dinerama.
There are lots of bars a long Shoreditch High Street, I like Barrio Shoreditch and The Queen of Hoxton is good too with a good rooftop!
If you love Breaking Bad then try to book a slot at ABQ London before you arrive in London, the RV is just 1 stop from Liverpool Street station so it's perfect if you're already in that area of the city. I've been twice and I love it, you can read all about my experience here!
Sleep!
Day 2 – Covering West London, Central London & North London with a mix of tourist sites and residential areas.
Morning to Early Afternoon
Take the tube to Notting Hill Gate Station.
From the station head towards Portobello Road (on Saturdays this area is busy with the markets but on the weekdays it's a lot nicer as its quiet). Explore Portobello Road and the colourful houses off of it.
For brunch options check out Farm Girl & Granger & Co Notting Hill.
---
For more brunch ideas check out my post: My Ultimate List of Recommended London Brunch Spots!
---
Go back to Notting Hill Gate Station and take the tube 1 stop to High Street Kensington (Circle or District Line), or walk.
From High Street Kensington walk towards the Natural History Museum but take all the smaller side streets to see all the posh houses and to come across London's famous Mews!
See the amazing Natural History Museum (my favourite building in London). Also here is the Science Museum & V&A Museum.
Walk via Knightsbridge (where Harrods is) & into Hyde Park to Green Park or take the tube from South Kensington station to Green Park station (Piccadilly line).
See Buckingham Palace.
Take the tube from Green Park to Bond Street (Piccadilly line) to reach Oxford Street.
Walk East slightly down Oxford Street to see it but when Oxford Street crosses Regents Street (where Oxford Circus tube station is) go down Regents Street and turn left towards on Great Marlborough Street to the famous Liberty Shop.
From Liberty turn right onto Carnaby Street and walk down here to see shops and stores. You are now in the Soho District.
Lunch
Kingly Court at the bottom of Carnaby Street is a good place for lunch with lot's of options, there's also lots of English pubs off the side streets of Carnaby street for lunch and a pint.
Afternoon
Walk down towards Piccadilly Circus, then onto Trafalgar Square, up to Leicester Square and then up to Covent Garden using the tube station's as reference but exploring around them too.
Get the tube from Covent Garden to Kings Cross (Piccadilly line).
Find Platform 9 and ¾ in Kings Cross's main train station, go outside and see St Pancras station (attached to Kings Cross station) from the outside. (My second favourite building in London).
Walk towards the Canal using Caravan Restaurant as a pin to walk towards. Chill by the canal or get a drink at one of the many bars.
Either walk along the canal going West until you reach Camden (you can't miss it), or go back to Kings Cross station and get the tube to Camden (Northern Line) (both ways may take about the same amount of time though).
Explore Camden market and food market before it closes at 6:00pm, if you get there later it's ok as they'll be plenty of pubs and places to eat still open.
Evening
See London's skyline from afar 2 ways:
1 – From Camden Market walk towards Chalk Farm Tube station and then walk to Primrose Hill via Regents Park Road.  Walk up to the highest point of Primrose Hill which looks over Regents Park as well as the whole city and gives an amazing, fairly up close view of the whole city.
2 – Take the tube from Camden to Hampstead (Northern line towards Edgeware). Hampstead is a beautiful, old, residential area within the city often described as a Village. Explore Hampstead High Street and all the side streets but head towards Hampstead Heath and up to Parliament Hill to see an amazing view of the whole city from further back than Primrose Hill.
If you need help on where to go in Hampstead check out my post- Walking Guide to Hampstead!
Tip: If you're short on daylight I would recommend going to Primrose Hill but if not then go to Hampstead and enjoy the relaxed vibe of the Park and all the quiet streets to reflect on your busy 2 days in London!
*Note – Day 2 is a very busy day so if you have an extra day or half day you could split this day but if you have your walking shoes on it'll be possible to see all in 1 day!*
---
If you have any spare time in London or a 3rd day spare then consider going to Greenwich or Richmond which are both lovely parts of the city and very different to anything you would have seen in the above itinerary.
If the weather isn't good or you feel like giving your legs a break then take cruise a long the River Thames with City Cruises, which will enable you to see a lot of the iconic sites very easily!
If you want to include seeing an incredible and free view of London from above then look at pre booking tickets to the Sky Garden!
---
I hope this helps you plan your time in London wisely, as long you're prepared to walk and not be afraid of the tube (it's not that scary I promise) then you'll be able to see so much of this amazing city in only 2 days!
*Let me know in the comments or by tweeting me if you like this or would make any changes!*
---
If you liked this you may like my other London posts:
Walking Guide To Primrose Hill, Regents Park, Regents Canal & Camden in 3-4 Hours!
A Walking Guide around Beautiful Hampstead, London.
A Guide on how to spend a few hours in Stoke Newington, London
A Guide to the Perfect Day in Camden Town, London
A Guide to the Perfect Sunday in Shoreditch, East London
My Top Recommended London Brunch Spots
A Guide to the Perfect Day in Hampstead, London
SaveSaveSaveSave